In what may be our greatest team-up to date BNW Old City is welcoming the SuicideGirls for an in store signing in a few weeks!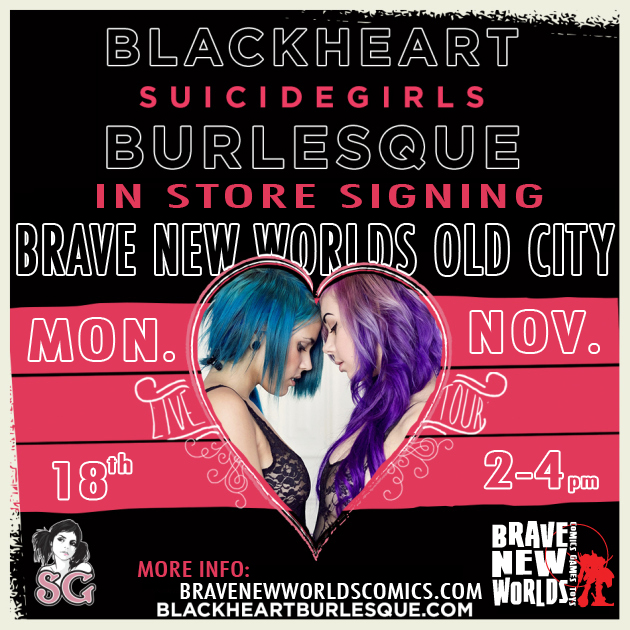 Much like that time when we teamed up with Ghostface Killah for that 12 Reasons To Die BNW variant cover, when the SuicideGirls call you and ask if you wanna have them come in and do a signing you say: yes!
So come out to Old City on Monday the 18th of November, pick up one of their photo books, (available in the store!), meet the girls and get them to sign it for ya!
You know you're not gonna want to miss out on this one!
Brave New Worlds Old City
Monday November 18th
2-4pm
Be there!
Also be sure not to miss out on the SuicideGirls: Blackheart Burlesque show later that evening at the TLA on South Street!