Brave New Worlds aka BNW has teamed up with Wu-Tang Clan member Ghostface Killah aka Tony Starks on a special Tour Variant to his new comic TWELVE REASONS TO DIE!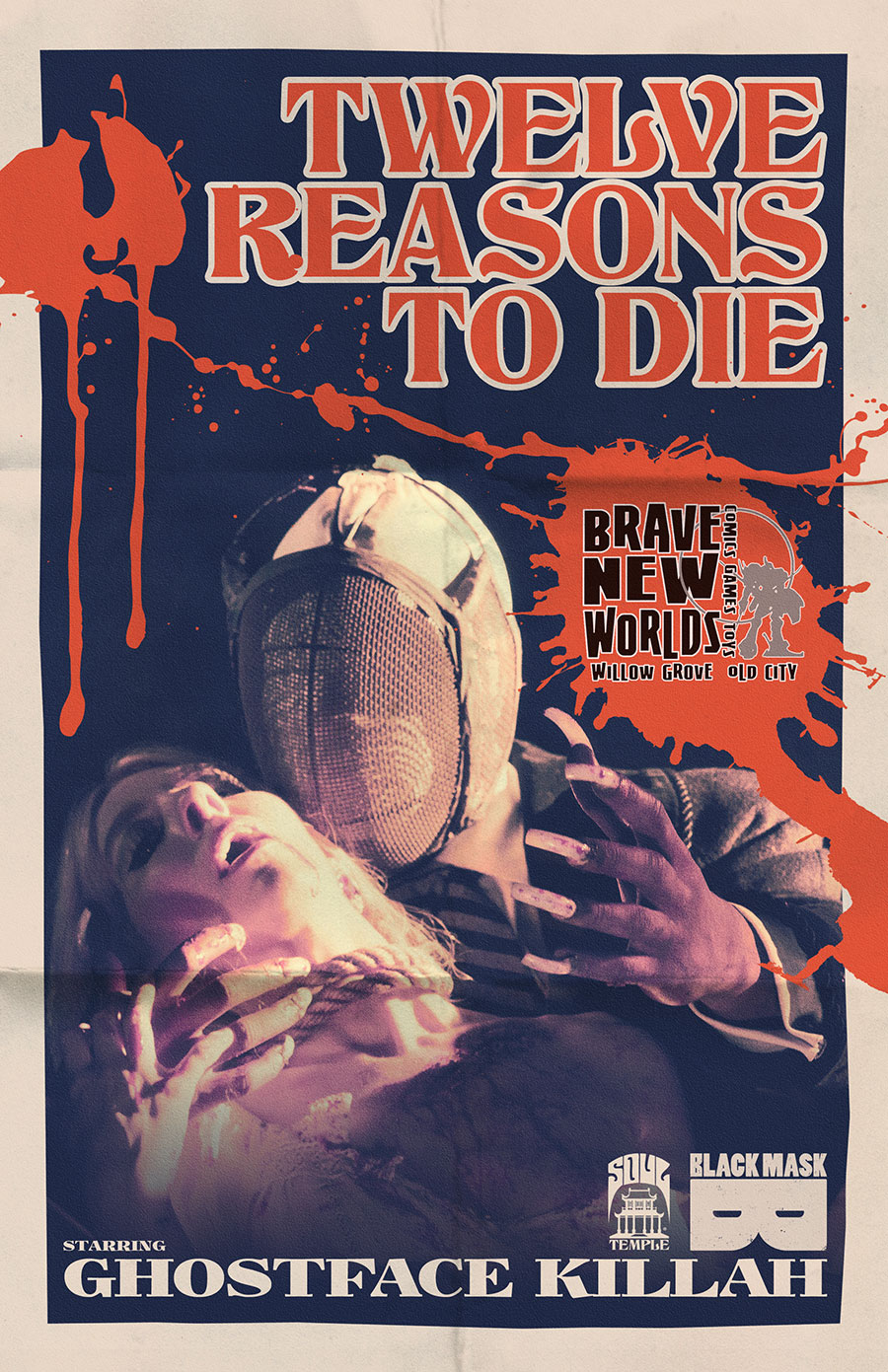 Yea you read that correctly! We've teamed up with Ghostface! He's got a new album (Twelve Reasons To Die), a tour coming up and this sweet new comic to go along with all of that!
The tour comes to the Blockley on May 12th and our logo will be featured on the Tour Variant for Philly! Needless to say we're pretty excited about this!Also keep your eyes peeled for an extra rare version that will get you into the show!
 12 Reasons To Die is a brutal tale of gangsters, betrayal, and one vengeful soul hunting the 12 Dons who conspired his murder. Created by Ghostface Killah and produced by RZA, this hard-knuckled horror/crime hybrid follows multiple timelines – and multiple artists – in the quest for revenge.