When WWE Hall of Famer Rikishi called us to ask if we'd host him for a signing we said "yes!" because we were afraid he would stink face us!
MEET A WWE HALL OF FAMER!

If you're looking for something to do on the Sunday following Christmas this year why not come over to the squared circle that will be Brave New Worlds Old City and meet RIKISHI!
MEET RIKISHI! GET A PHOTO AND GET IT SIGNED!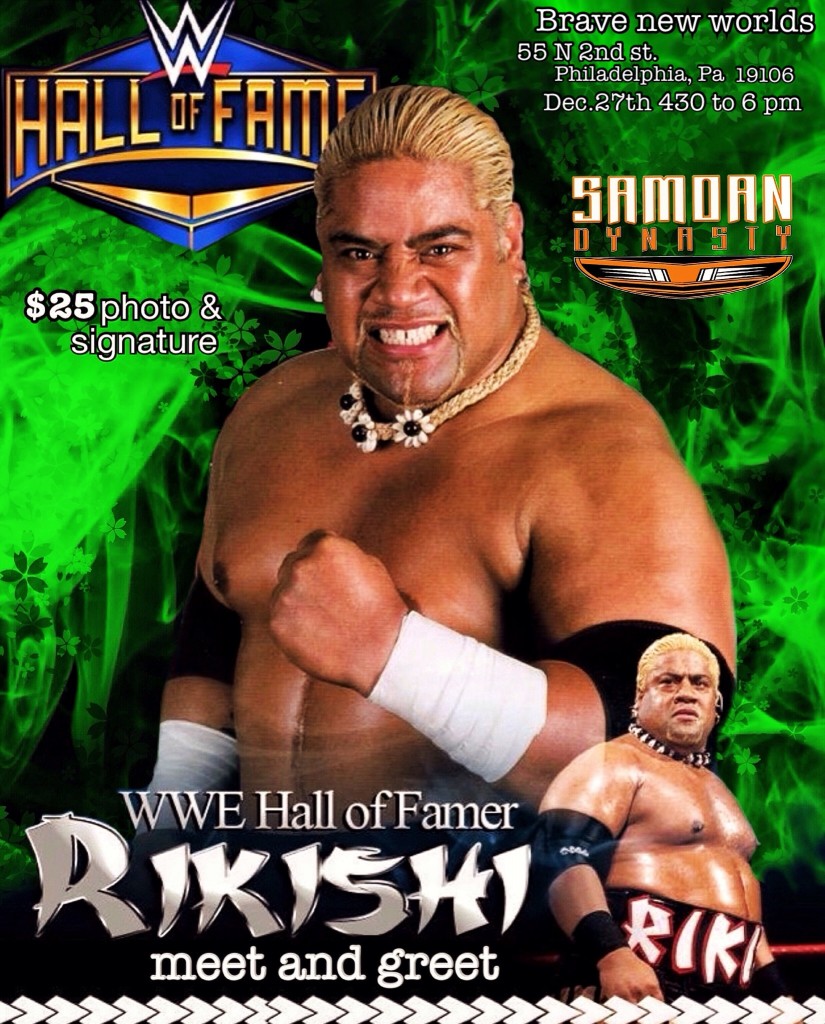 4:30-6pm in Old City! Don't miss this!
NOW HERE'S SOME STINK FACE!