It's that time of year again! You've probably been putting off thinking about it…but it is…It's Holiday Gift Season!
We've assembled a little group of some cool stuff that we've got at both stores that'll be perfect for any toy nerd, comic geek, "inside kid" or just about anyone looking for some cool stuff that may be on your Holiday shopping list!
Here's a closer look!
QUIRK BOOKS
(W) ian Doescher (A/CA) Nicolas Delort
Return to a galaxy far, far away with this sublime retelling of George Lucas's original Star Wars trilogy in the style of the immortal Bard of Avon. The Royal Box Set includes hardcover editions of William Shakespeare's Star Wars, William Shakespeare's The Empire Striketh Back, and William Shakespeare's The Jedi Doth Return. The Royal Box Set also includes a spectacular bonus feature: a specially commissioned, full-color 36″ x 8″ "paper tapestry" depicting dozens of major and minor characters in the Shakespeare's Star Wars universe, shown together taking a curtain call at the Globe Theater.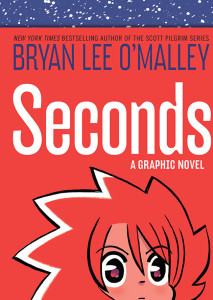 (From the mad genius who brought you Scott Pilgrim!)
BRYAN LEE O MALLEY SECONDS GN – $25
BALLANTINE BOOKS
(W) Bryan Lee O'Malley (A) Bryan Lee O'Malley, Jason Fischer (CA) Bryan Lee O'Malley
The highly anticipated new standalone full-color graphic novel from Bryan Lee O'Malley, author and artist of the hugely bestselling Scott Pilgrim graphic novel series. Seconds is a complex and novelistic standalone story about a young restaurant owner named Katie who, after being visited by a magical apparition, is given a second chance at love and to undo her wrongs. Fans new and old will love Bryan's bold and quirky style infused with his subtle, playful humor.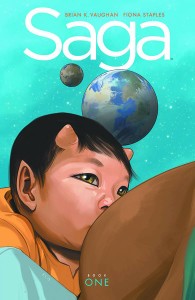 (Totally not for kids but one of the prettiest comics goin!)
SAGA DLX ED HC VOL 01 – $49.99
IMAGE COMICS
(W) Brian K. Vaughan (A/CA) Fiona Staples
    At long last, a deluxe hardcover of the Eisner and Hugo Award-winning SAGA is finally here! Collecting the first 18 issues of the smash-hit series, this massive edition features a striking new cover, as well as special extras, including never-before-seen sketches, script pages, and a roundtable discussion with the creators about how SAGA is really made. Altogether, this hardcover contains over 500 pages for less than fifty bucks!
Written by Eisner Award-winning "Best Writer" BRIAN K. VAUGHAN (Y: The Last Man, The Private Eye) and drawn by Harvey Award-winning "Best Artist" Fiona Staples (Mystery Society, North 40), SAGA is the story of Hazel, a child born to star-crossed parents from opposite sides of a never-ending galactic war. Now, Hazel's fugitive family must risk everything to find a peaceful future in a harsh universe that values destruction over creation. Fantasy and science fiction are wed like never before in a sexy, subversive drama for adults that Entertainment Weekly called, "The kind of comic you get when truly talented superstar creators are given the freedom to produce their dream book." Collects SAGA #1-18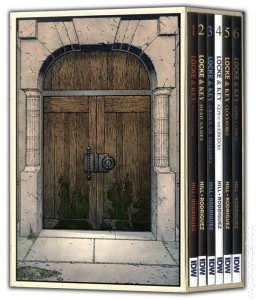 (The entire horror series in one awesome slip case!)
LOCKE & KEY TP SLIPCASE SET HOLIDAY ED – $99.99
IDW PUBLISHING
(W) Joe Hill (A/CA) Gabriel Rodriguez
Unlock the mysteries of Keyhouse! Joe Hill & Gabriel Rodriguez's extraordinary tale of the Locke family is collected in its entirely in this handsome slipcase set. Includes all six softcover volumes of the Locke & Key series. A perfect gift for the comic reader in your life.
(There's no cooler way to play chess other than wizard's chess)
JUSTICE LEAGUE CHESS SET – $249.99
DC COMICS
  SCULPTED BY PAUL HARDING
Now you can decide who wins the ultimate confrontation between the World's Greatest Super Heroes and the World's Vilest Super-Villains with this incredible chess set featuring intricately sculpted resin game pieces of Superman, Batman, Green Lantern, Wonder Woman, Aquaman, The Flash, Lex Luthor, Black Manta, The Joker, Cheetah, Sinestro and Reverse Flash that capture their looks from DC Comics – The New 52.
The set comes complete with a high-quality wood board.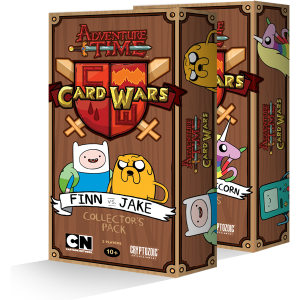 (We've got booster packs too!)
ADVENTURE TIME CARD WARS GAME – $20
CRYPTOZOIC ENTERTAINMENT
Card Wars is the most epic card game ever found in the Land of Ooo, or anywhere for that matter! Now fans can play the actual Card Wars game! In the Adventure Time episode "Card Wars," Jake begs Finn to play his favorite trading card game. Finn accepts, despite warnings from Beemo on how very competitive Jake can be while playing the game. Finn and Jake battle against each other to decide who will be the Dweeb and who will be the Cool Guy.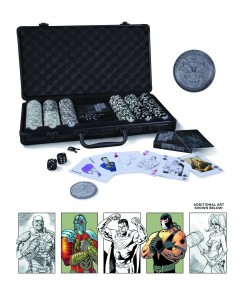 (of course the bad guys play poker!)
DC COMICS SUPER VILLAINS POKER SET – $99.99
DC COMICS
  ARTWORK BY KEVIN NOWLAN
INCLUDES CRIME SYNDICATE DEALER CHIP
They say never bet against the house, but when you have the World's Evilest Super-Villains on your side, taking money is easy pickings. This poker set featuring the art of Kevin Nowlan, comes complete with two decks of cards, chips, dice and dealer chip.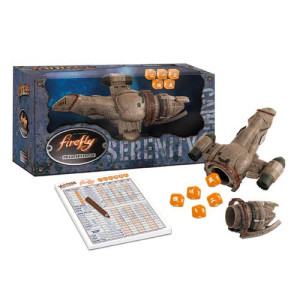 (Perfect for the Firefly fan who loves Yahtzee!)
FIREFLY YAHTZEE COLLECTORS EDITION – $49.99
USAOPOLY
The world-famous family dice game gets a retro-future makeover with this collector's edition Yahtzee game themed to the cult-classic SF/Western, Firefly!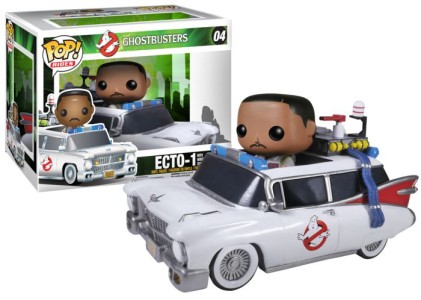 (
because this
!)
POP RIDES GHOSTBUSTERS ECTO-1/WINSTON VIN FIG – $32.99
FUNKO
Funko's POP! Rides series continues with the ECTO-1 from the Ghostbusters franchise! This vinyl vehicle comes with a Winston Zeddemore figure in the POP! Vinyl Figures style, perfect for completing the POP! Ghostbusters series!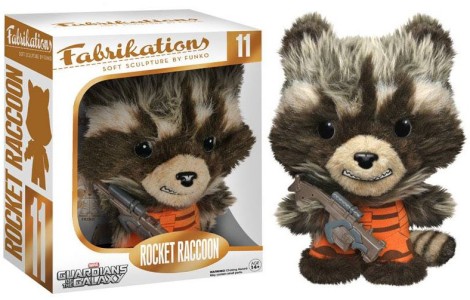 (C'mon it's adorable!)
FABRIKATIONS GOTG ROCKET RACCOON SOFT SCULPT PLUSH FIG – $21.99
FUNKO
Funko launches a new line of collector figures, the Fabrikations Soft Sculpt Figures! These 6″ soft sculpted figures feature a rotating head and vinyl accessories and were created with the collector in mind. Each Fabrikation Soft Sculpture is filled with a dense foam to achieve a high-end lush feel. In addition, each Fabrikation is weighted to allow each figure to stand securely on the surface of your choice. Rocket Raccoon, the breakout character of this summer's Guardians of the Galaxy film, joins the Fabrikations line with this new figure.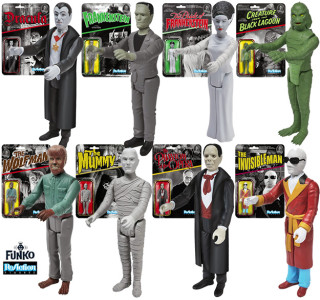 (Seriously these things are amazing!)
REACTION FIGURES – $11.99 each
FUNKO
Go back in time with toys made in the now classic
retro Kenner style! These pose-able
3 3/4-inch ReAction figures come in all sorts of styles including Alien, Nightmare Before Christmas, Universal Monsters, Back to the Future, Serenity, Predator, Terminator and more! All feature 5
points of articulation, just like the classic Kenner action figures of the 1970s and 1980s!
And last but not least the Brave New Worlds Gift Card!
Buy one of these and fill it with any amount of money you see fit for your loved one! (As long as it's over $10)
There tons of other things available that would make a perfect gift or stocking stuffer this season! Swing by and ask any of the helpful BNW employees for suggestions! See ya soon!