Scott Snyder and Jock are teaming up to bring us Wytches, starting October 8th, and it's already one of the most anticipated horror comics in quite some time. That's not enough for ya? Well there's a Ghost Variant for it too featuring art by the great Bill Sienkiewicz!
Every once in a while a horror comic comes around and changes the game…Hellboy, the Walking Dead and Afterlife With Archie to name a few. Every once in a while comic creators come together and change the game…Claremont/Byrne, Loeb/Sale and Morrison/Quitley.
Image Comics' latest series Wytches brings another team back together in hopes of changing the game once again. Scott Snyder and Jock teamed up a few years ago on Detective Comics (pre-New 52) and gave us the Black Mirror storyline that left the Bat-verse forever changed! (If you haven't read that book seriously what's wrong? We've got it in stock at both BNW locations on the regular…so pick it up and read it soon!)
And every once in a while you get a Comics Industry Great/Legend to do a variant cover and it's the creepiest thing you've ever seen! Behold the Wytches #1 Ghost Variant by Bill Sienkiewicz! (wait a Ghost what?…check this out)
Now Snyder and Jock are bringing us a series that's even got Hellboy creator Mike Mignola tweeting advanced praise: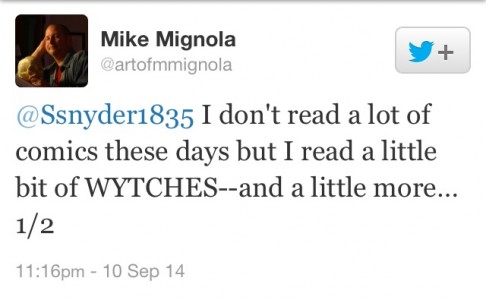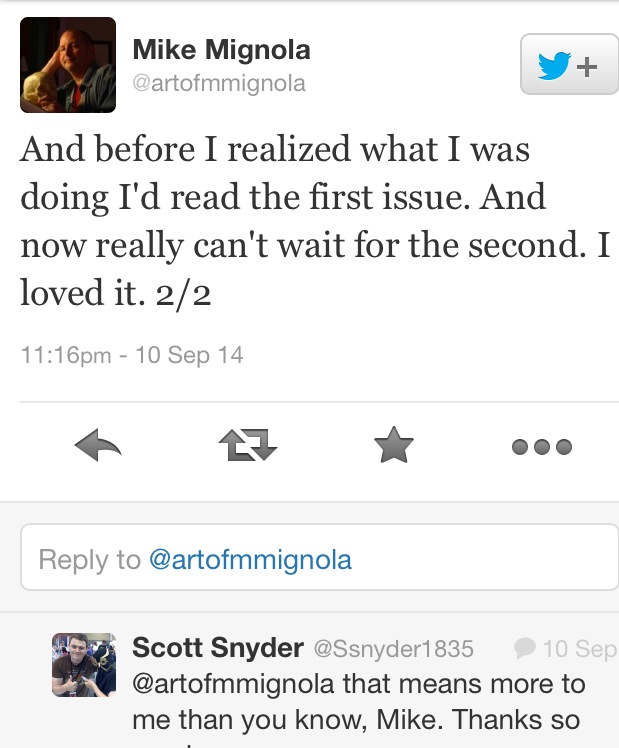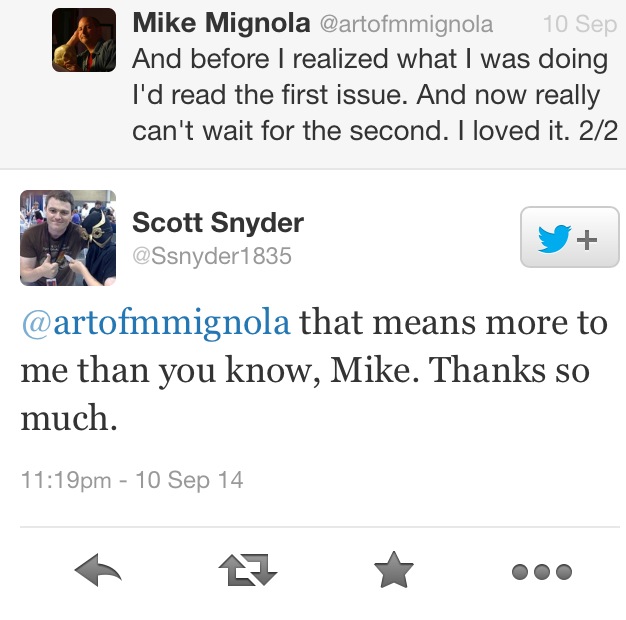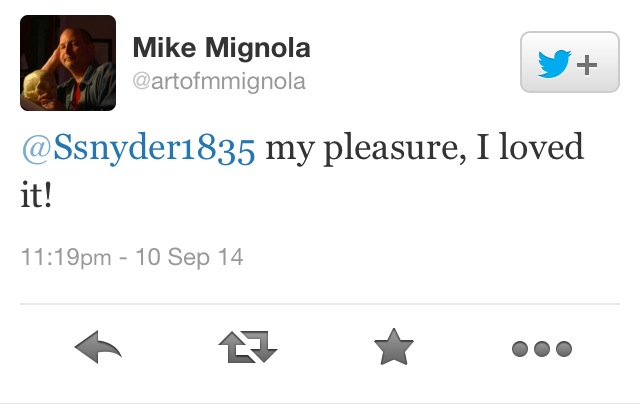 WELL, HOLY CRAP RIGHT!?!
Here's what the series is all about:
WYTCHES #1 (MR)
IMAGE COMICS
(W) Scott Snyder (A/CA) Jock
    Across the globe, century after century, men and women were burned, drowned, hanged, tortured, imprisoned, persecuted, and murdered for witchcraft. None of them were witches. They died protecting a terrible and hidden truth: witches, real witches, are out there. They are ancient, elusive, and deadly creatures that are rarely seen and even more rarely survived. This October, superstar creators SCOTT SNYDER (SEVERED, Batman) and JOCK (SNAPSHOT, Batman) unveil WYTCHES, and introduce you to a world of unimaginable horror in a special EXTRA-SIZED FIRST ISSUE with 30 pages of story and no ads for just $2.99

Don't Miss This!
Be sure to swing by either BNW location (
IT WONT BE AVAILABLE ANYWHERE ELSE IN THE PHILLY AREA!
) on Wednesday October 8th to get your hands on this awesomely creepy amazing variant! Can't get to either BNW location because you're not in the Philly area?! Check out our handy little web-shop over
HERE
or
HERE
! (also see if there are any other GVs over there that you've missed in the past!)