Yesterday we celebrated the birth of the USA! But I'll be you didn't realize that today is Huey Lewis's birthday!

Scott Pilgrim creator Bryan Lee O'Malley has a new book coming out and we're hosting a midnight release for it!

Doors will open at 11pm on Tuesday July 15th and the book will go on sale Wednesday July 16th @ 12am! Let's see how many people we can get for this midnight release! It'll be a good time for sure!
Let's see another movie together!?!


Well it looks like these screenings we've been hosting have been very popular so now the the Willow Grove shop will be hosting another private screening event at the Regal Cinema in Warrington, Pa! This time it will be for what could arguably be called the riskiest and most anticipated Marvel movie since the Avengers: The Guardians of the Galaxy
For more information about this screening please contact either BNW location!
Willow Grove is doing more Magic that you can shake a wand at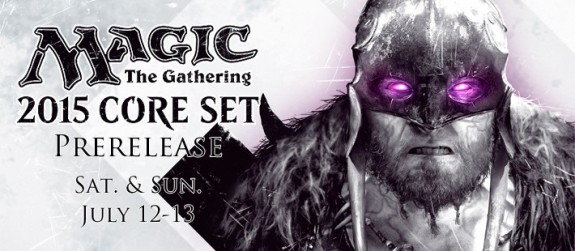 Willow Grove loves that Magic! Join us at our Willow Grove location July 11th-13th where we will be running 3 Prerelease events for the newest Magic core set, Magic 2015! More details over HERE
Here are some comics to check out this week!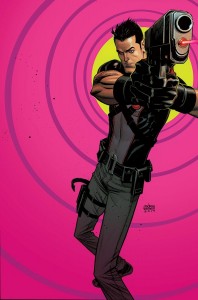 (Nightwing no more! Dick Grayson goes Jason Bourne on everyone!)
Gryson #1 –
Dick Grayson. Former sidekick. Former Super Hero. Former dead man. And now…agent of Spyral?! A thrilling new chapter of Dick Grayson's life begins in this new, ongoing series. It's a super-spy thriller that will shock you and prove one thing: You might think you know Nightwing – but you don't know Dick. (W) Tim Seeley (A) Mikel Janin (CA) Andrew Robinson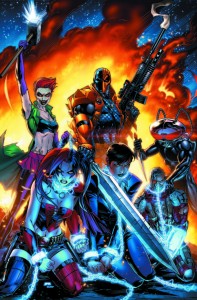 (Everything old is new again…everything)
New Suicide Squad #1 –
The world has changed for Task Force X, a.k.a. the Suicide Squad. Director Amanda Waller no longer has the autonomy she once had. New members disrupt the team dynamic. And the team takes on an international scope. New members Joker's Daughter, Deathstroke and Black Manta join Harley Quinn and Deadshot for a mission in the most dangerous and unpredictable place in the world: Vladimir Putin's Russia! (W) Sean Ryan (A/CA) Jeremy P. Roberts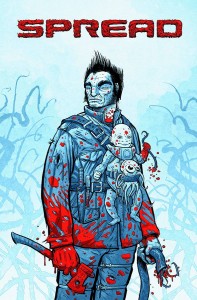 (Fresh on the heels of his last series, Dead Body Road, Justin Jordan has a new one for ya!)
Spread #1 –
(W) Justin Jordan (A/CA) Kyle Strahm
Ten years ago, we dug too deep. We unleashed something ancient that couldn't be controlled. Something that couldn't be stopped, twisting everything it touched into more of itself.
The Spread.
Humanity was nearly destroyed before we found a way to slow the Spread to a crawl. Now, deep inside the quarantined zone, one man has found the key to stopping it forever: a baby girl. And if he can save her, he might save the world.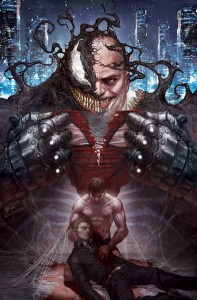 (I dunno…but that cover looks scary)
100th Anniversary Special #1 Spider-Man –
(W) Sean Ryan (A/CA) In-Hyuk Lee
It's 100 years after the wall-crawler's creation, but when the Kingpin has taken Spider-Man's ultra-powerful techno-symbiote suit, Spider-Man will need to prove once again why he is the world's greatest super hero.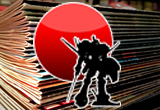 COMICS AND MAGAZINES
100th Anniv Special #1 Spider-Man




68 Rule Of War #4 (OF 4) 




Abe Sapien #14 




Adv Time Banana Guard Academy #1 (OF 6)




All New Invaders #7 




All New X-Men #29




Amazing Spider-Man #1.3 




Amazing X-Men #9  




American Vampire Second Cycle #4




Archie #657




Armor Hunters #2 (OF 4) 




Avengers #32




Avengers Undercover #7 




Batgirl #33




Batman Eternal #14   




Bee And Puppycat #1 (2ND Ptg)




Birds Of Prey #33




Black Dynamite #3 (OF 4)




Blood Queen #2




Captain Marvel #5   




Chastity #1




Coffin Hill #9 




Constantine #16 




Daredevil #5   




Deadly Hands Of Kung Fu #3 (OF 4)  




Deadpool #31




Deadpool Draculas Gauntlet #1 (OF 7) 




Death Vigil #1 (OF 8)  




Detective Comics #33 




Doc Savage #7




Eerie Comics #5  




Empty Man #2 (OF 6) 




Fantastic Four #7




FBP Federal Bureau Of Physics #12 




Ghosted #11




GI Joe A Real American Hero #204




Grayson #1   




Great Pacific #16




Green Lantern Corps #33




Infinity Man And The Forever People #2  




Injustice Gods Among Us Year Two #7 




Judge Dredd #20   




Justice League United #3




Life After #1




Lola XOXO #3




Lumberjanes #4 (OF 8) 




Magnus Robot Fighter #5 




Marvel Universe Avengers Assemble #10 




Maxx Maxximized #9




New 52 Futures End #10




New Suicide Squad #1




Nightcrawler #4




Original Sin #5.1 




Original Sins #3 (OF 5)  




Pathfinder City Secrets #3 (OF 6)




Rai #3




Red City #2




Rise O/T Magi #2




Robotech Voltron #4 (OF 5)  




Royals Masters Of War #6 (OF 6) 




Scooby Doo Where Are You #47  




Shutter #4 




Smallville Season 11 Lantern #4 (OF 4)




Spawn #245  




Spider-Man 2099 #1




Spongebob Comics #34 




Spread #1




Star Trek Ongoing #35   




Star Wars #19




Superboy #33    




Superior Foes Of Spider-Man #13




Superman Wonder Woman #10




Terminator Enemy Of My Enemy #4 (OF 6) 




Terminator Salvation Final Battle #7 (OF 12) 




Thomas Alsop #2 (OF 8) 




Transformers More Than Meets Eye #31 




Turok Dinosaur Hunter #6




United States Of Murder Inc #3 




Usagi Yojimbo Color Special Artist One-Shot 




Walking Dead #129




Wasteland #56




Winter Soldier Bitter March #5 (OF 5) 




Wolverine #10  




Worlds Finest #25  




X #15




X-Force #7   



TRADE PAPERBACKS, GRAPHIC NOVELS, HARDCOVERS AND MANGA
Abe Sapien Tp Vol 04 Shape Things To Come 




Avatar Last Airbender Tp Vol 08 Rift Part 2




Batman Bruce Wayne Fugitive Tp New Ed
Brief Guide To Superheroes From Superman To Avengers Sc
Conan Tp Vol 15 Nightmare Of Shallows




Essential Dykes To Watch Out For Hc




Justice League Of America Tp Vol 01 Dangerous 




Marvels Agents Of Shield Declassified Slipcase Hc




Nightwing Tp Vol 04 Second City




Rocket Girl Tp Vol 01 Times Squared    




Simpsons Comics Colossal Compendium Tp Vol 02




Star Lord Tp Guardians Of Galaxy       




Star Wars Darth Vader & Cry Of Shadows Hc 




Strain Hc Vol 01




Talon Tp Vol 02 The Fall Of The Owls




Unity Tp Vol 02 Trapped By Webnet  




William Shakespeare Jedi Doth Return Hc  




X-Men Tp Battle Of Atom 



TOYS
Futurama Talking Bender Figure
ODDS AND ENDS
BTVS Buffy Comic Art 2015 Wall Calendar




DC Batman Auto Fig Mag #34 Arkham Asylum Video Game




DC Comics Super Heroes Green Arrow Bust




Yucky Children Charmer Vinyl Fig