This just in! Brave New Worlds has all new T-shirts, Pint Glasses, Stickers and Buttons! So you know you want to get your hands on 'em (and they're all super affordable)! Hit the jump for deets!!!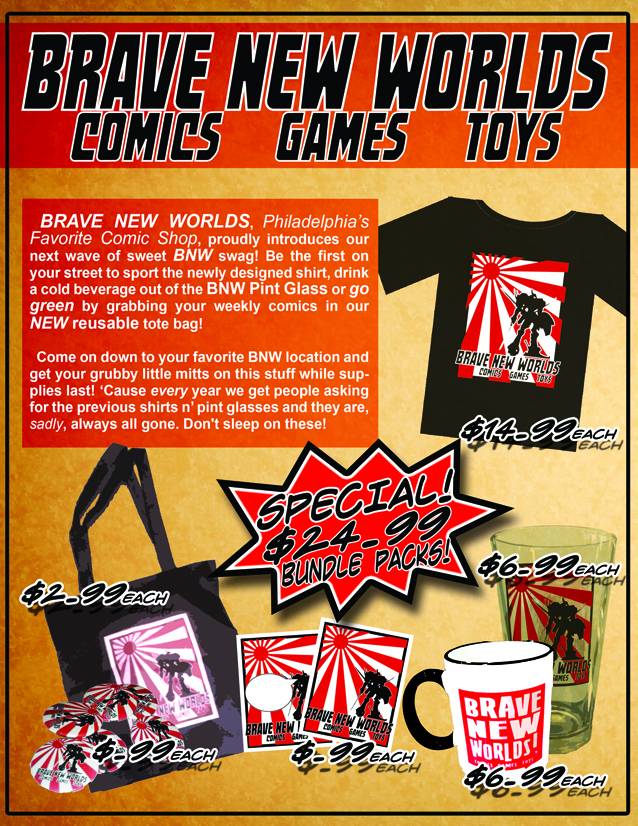 Shirt: $14.99 ($17.99 xxl)
Tote Bag: $2.99
Pint Glass: $6.99
Coffee Mug: $6.99
Button: 99¢
Sticker: 99¢
SUPER SWEET BUNDLE: All of the above for $24.99!!!