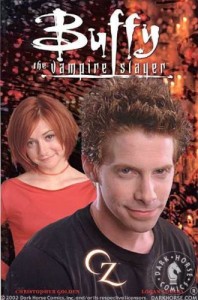 Buffy the Vampire Slayer: Oz #1-3 (July-September 2001) Christopher Golden (w), Logan Lubera, Valentine De Landro, Herb Apon, Craig Yeung (a)
Before There Was Season Eight There was Dark Horse's original Buffy the Vampire Slayer run, which ran concurrently with the series. Not officially canon, it gave ravenous fans of the show more adventures with the Scoobies.
Buddha Experience Oz left, then returned, and then left again. Here's that story. Of course the story has changed since Joss Whedon decided to continue his story in the comics, but for awhile this is all we had for more Oz, and who does not want more Oz. This story takes place after Oz left the first time during season four, and really fits in nicely with everything we know.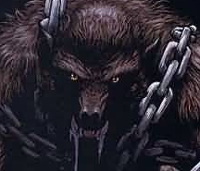 Oz, Not Oz Being front and center, Oz needs to carry the story for the reader which he does with dialogue, unfortunately less was always more with Oz so it seems a little weird for him to be speaking as much as he does.
Travel With Oz, See the World Before his Tibet adventure begins, Oz gets to dust a vamp ('natch), who was just coincidentally attempting to eat his ride to Tibet. And he gets a travel companion, because the best stories are the buddy ones.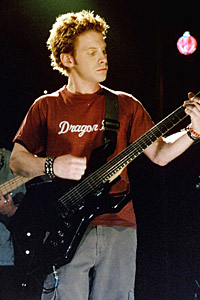 Cue Music Oz is on a journey to find an answer to sure his of his curse, sort of like a werewolf version of Bruce Banner forever destined to walk the Earth alone, except with wittier things to say.
Is It Canon? There are a couple of references made in the story that were also in the show when Oz returned during season five. Hmmm?
Where You Can Get This Issue? Sadly, the single issue is out print, this story is more than a few years old. If you can't find the back issue, try the Buffy the Vampire Slayer Omnibus Volume 5 by Dark Horse, available at both Brave New Worlds locations.