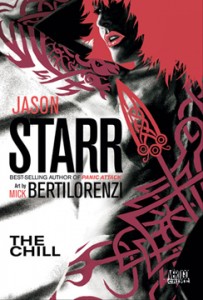 The Chill is the latest offering from the Vertigo Crime series and I have to say it was a great concept that was executed very well.  Jason Starr provides the words while Mick Bertilorenzi's art provides the perfect compliment to a story that begins in the 1960s in Ireland.
But the tale does not remain there, after setting the table quickly it fast forwards to present day New York (because that is where everything happens).  Before we know it, we are immersed in a series of suspected serial killings that has one character refer to  the Big Apple's infamous other slayfest, Summer of Sam.
A lot of these books can become really gory, but that is not the case for The Chill.  Clocking in at 188 pages, I have to admit about three-fourths of the way through the read the book started to drag, but the ending totally makes up for it.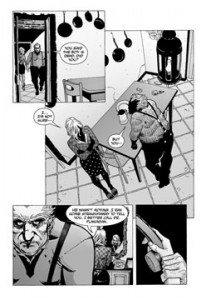 Anyway, I highly recommend The Chill for fans of the crime genre (Sleeper, Criminal) and of something completely different.  You should not walk away disappointed.  If The Chill gets it done for you, try Bryan Azzarello's Filthy Rich (Vertigo Crime) which came out a few months back.  It is a little more noirish than The Chill, but an excellent read just the same.
In additon, Oni Press has also throw it's hat in the ring with it's own Crime Noir title, You Have Killed Me by Jamie Rich and Joelle Jones.  This one was done really well and looks like it came off the big screen thanks to Jones art.
And what would you know, Brave New Worlds has all three of these titles in stock today.