There are two comics that will be sitting on the shelves tomorrow that I am very much lookin' forward to reading: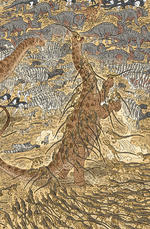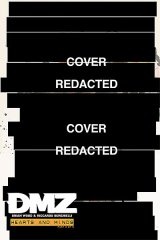 •Age of Reptiles: The Journey: Writer/Artist Ricardo Delgado has delved back into the world of the dinosaur with his latest installment to the Age of Reptiles series. This limited series published by Dark Horse is the third in the prehistoric epic. The two previous series; AoR: The Hunt and Tribal Warfare [ both currently out of print (sadly…) ] are larger than life stories of survival set amidst the setting of prehistory. If you haven't read them you really are missing out on some really awesome coimcs. Delgado's lack of words [ Dinosaurs don't talk! ] and strong visual style make for a very visceral experience where small details matter and page margins can actually contain little additions to the tale…AND HECK- IT'S A STORY ABOUT DINOSAURS!
•DMZ #49: This issue marks the end of a five part storyline called Hearts and Minds in which main character Matty Roth has positioned himself as yet another independent force in the world of the DMZ [ and this issue is just one issue away from a monumental #50 in the series from Vertigo ]. Assembling a team of badasses, most of which he has met over the last four years living in bombed out NYC, he's running things his own way…but after the events of last issue and the reappearance of an old friend how will things turn out for our boy Matty?!…oh yea and there's a nuke on the loose… Series creators  Brian Wood [ Writer ] and Riccardo Burchielli [ Artist ] have run Matty through a lot of crap over the years and as things near a head I'm actually nervous to see what happens…and yes they even redacted JP Leon's cover…I guess something big must happen.
Age of Reptiles: The Journey #2 and DMZ #49 both go on sale tomorrow 1/13