Come to the shop in Old City today for a signing with Christine Larsen from 3-5! Also here's what's gonna be out on the last Wednesday before Christmas!
We're in the middle of Hanukah and we're coming up on Christmas fast! Also it'll be 2018 before you know it!
If sifting through the internet seems like a bit too much of a task and you'd like us to beam this right to your phone (or home Cerebro-like computer system) try signing up for our handy weekly email newsletter!
---
FRIDAY NIGHT MAGIC SCHEDULE INFO!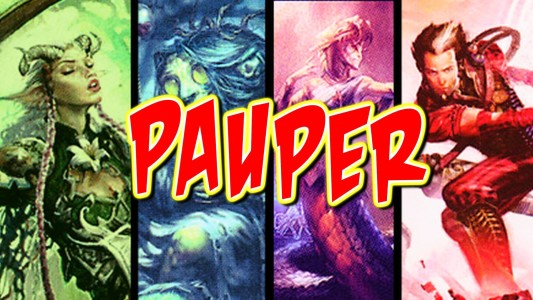 Our new schedule for FNM events has begun!
1st Friday of each month – Standard
2nd Friday of each month – Modern
3rd Friday of each month – Commander
4th Friday of each month – Pauper
5th Friday of each month (if it exists) – Conspiracy: Take the Crown booster drafts
---
50% OFF…UPGRADED!
There's even more to come!
---
TODAY! BOOK SIGNING IN OLD CITY!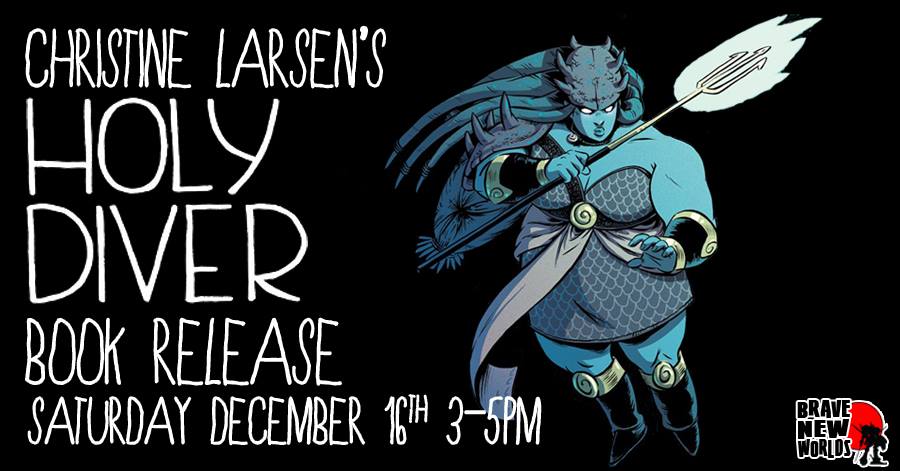 Local comic creator (and friend of ours!) Christine Larsen has an awesome new full color graphic novella coming out this month and we're going to have her in store slinging and signing copies for you just in time to get a last minute awesome gift for that comic book loving person in your life! Don't miss out!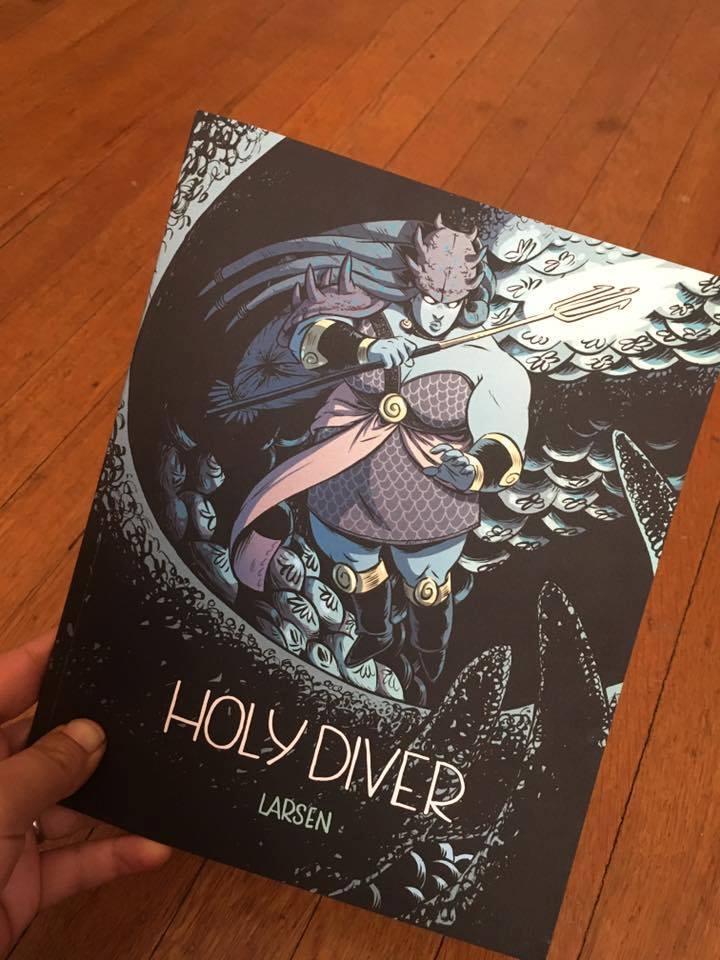 Holy Diver follows in the tradition of her Microcosmics series: no dialogue fantasy stories set in a mystic, alien world. All of these Microcosmics stories are part of the same universe, and link together in subtle ways.
In this tale: Evil rises from the deep and an ancient power gives birth to a god.
This book is a 40 page, 8 x 10″, full cover novella; perfect bound with a matte, laminated soft cover.There's a facebook event over here
---
DON'T FORGET! WE DO GIFT CARDS!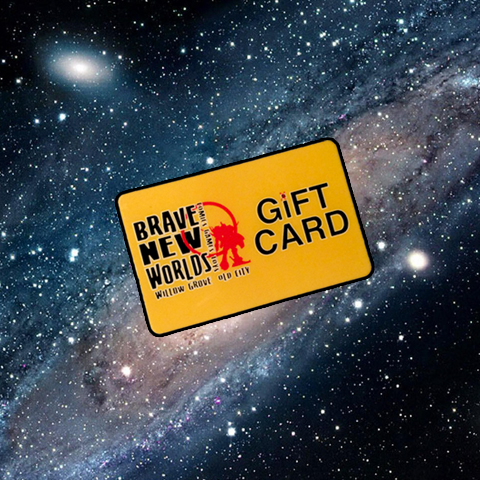 They're are available at both locations!
Pick your location and head on over and grab one! We'll even toss it in a nice green envelope for you!
You can get one for ANY amount over $10!
Seriously! Pick how much you want on the card and we can toss it right on there simple as that!
You can use them at either location!
Seems like we've helped alleviate some of those Holiday Shopping Stresses right there!
---
FOR THE SPIDER-GWEN IN YOUR LIFE!
Can't beat this figure coming out right smack dab in the middle of the holiday season!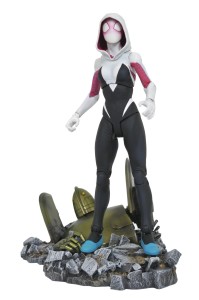 MARVEL SELECT SPIDER-GWEN AF
DIAMOND SELECT TOYS LLC
A Diamond Select Toys release! From the other side of the Spider-Verse comes the rockin'est Spider-hero in town! Mary Jane's drummer and protector of New York City Gwen Stacy is the latest Marvel Select action figure from DST, and she's sure to be one of our best sellers! The approximately 6.75-inch action figure comes with interchangeable raised and lowered hoods, various interchangeable hands, and a sculpted diorama base depicting a fallen robot! Packaged in the display-ready Select packaging with side-panel artwork. Sculpted by Jean St. Jean!
---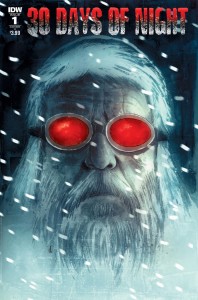 30 DAYS OF NIGHT #1 (OF 6)

IDW PUBLISHING
(W) Steve Niles (A) Piotr Kowalski (CA) Ben Templesmith
As the sun sets over an isolated Alaskan township-not to rise again for a month-a new evil emerges from the shadows to terrorize the town… But after a series of strange events and horrific killings, the question becomes, what lurks in the shadows? 30 Days of Night is reborn in an all-new reimagining of the series designed to titillate the mind and horrify the senses!
•   As Fargo was reinvented for television, see the IDW classic reimagined for the modern era-keeping the frights while keeping you guessing!
•   15 years ago, IDW launched the original terrifying saga… now in 2017, 30 Days is reborn in a horrifically different re-telling!
•   Series creator/writer Steve Niles is joined on interiors by Piotr Kowalski (Sex), and re-joined by creator/original artist Ben Templesmith and original cover artist Ashley Wood on covers!
•   Steve Niles is getting critical acclaim for his book Winnebego Graveyard!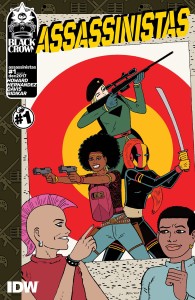 ASSASSINISTAS #1
IDW PUBLISHING
(W) Tini Howard (A/CA) Gilbert Hernandez
Dominic Prince and the Semester Abroad, Part 1 of 6. Dominic Price is a college-age kid who just wants to spend the semester making out with his boyfriend, Taylor, in between rounds of TurboLight Fighter and maintaining a solidly passable 3.2 GPA. His mom, Octavia, formerly a badass action-movie-quality bounty hunter, didn't pay his tuition, because she had to get back in the business and spend 40K on black market weapons and body armor. And she's bringing Dominic with her, because the alternative is making lattes for a semester, and he'd rather die. Good thing in mom's line of work, dying is an option.
CURSE WORDS HOLIDAY SPEC #1
IMAGE COMICS
(W) Charles Soule (A) Mike Norton (CA) Ryan Browne
'Tis the season…but not just on Earth! The Hole World has holidays too, and in this special CURSE WORDS event, you'll see how Wizord, Margaret, and their pals celebrate the season. With looks into the cast's pasts and visits from dearly departed wizard-y friends (hey there, Cornwall…), this one's not to be missed.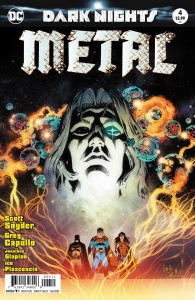 DARK NIGHTS METAL #4 (OF 6)
DC COMICS
(W) Scott Snyder (A/CA) Greg Capullo, Jonathan Glapion
The Justice League has been broken and scattered to the far corners of the DCU, each member forced to face their worst fears alone…and the fears are winning. When an unlikely ally reveals a glimmer of hope, they must seize their chance, or risk their window of opportunity closing for good!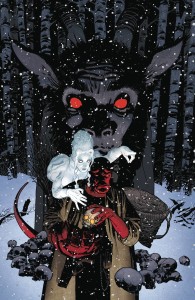 HELLBOY KRAMPUSNACHT #1
DARK HORSE COMICS
(W) Mike Mignola (A/CA) Adam Hughes
The only thing more exciting than pitting Hellboy against this Satanic spin on Santa is the team-up of Mike Mignola and Adam Hughes.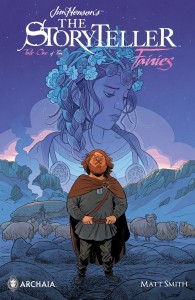 JIM HENSON STORYTELLER FAIRIES #1 (OF 4)
BOOM! STUDIOS
(W/A/CA) Matt Smith
The critically acclaimed Jim Henson's The Storyteller celebrates four mythic tales of fairies inspired by folklore from around the world and told in the spirit of Jim Henson's beloved television series.
In this first issue, rising newcomer Matt Smith (Lake of Fire, Barbarian Lord) reimagines the "The Elf Queen and the Shepherd," a tale of elven fairies in Iceland.
When a Fairy Princess is cursed to the human realm and cursed to bring death with her, Grettir the Strong must discover the source of the trouble and break her curse.
Upcoming issues will include stories by Benjamin Schipper, Tyler Jenkins, and Celia Lowenthal.
Praise for Jim Henson's The Storyteller: Giants: "An enjoyable read, nicely adapting both the classic show and folk tale, with very solid artwork." – Multiversity Comics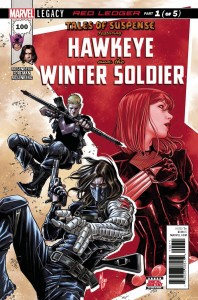 TALES OF SUSPENSE #100 (OF 5)

MARVEL COMICS
(W) Matthew Rosenberg (A) Travel Foreman (CA) Marco Checchetto
RED LEDGER Part 1 (OF 5)
SPRINGING FROM THE PAGES OF SECRET EMPIRE!
THE BLACK WIDOW is dead…but someone is killing her enemies. With a broken heart and a bloody trail to follow, HAWKEYE is looking for answers. And the only person alive who may have them is Natasha Romanoff's OTHER ex-boyfriend, THE WINTER SOLDIER. Can they trust each other long enough to unravel the web of mysteries that Black Widow left behind?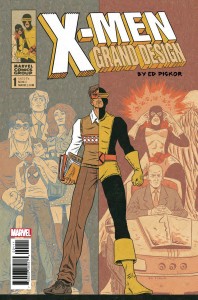 X-MEN GRAND DESIGN #1 (OF 2)
MARVEL COMICS
(W/A/CA) Ed Piskor
From Eisner award-winning creator Ed Piskor (Hip-Hop Family Tree) comes a thrilling new series chronicling all of X-Men history! X-MEN: GRAND DESIGN stitches together the most important moments in mutant history, creating a comprehensive narrative celebrating the X-Men's past, present, and future. The first in a trilogy, GRAND DESIGN returns to Charles Xavier's assembly of Cyclops, Marvel Girl, Iceman, Angel, and Beast! A must for fans looking to brush up on their X-Men lore or as jumping-on point for Marvel's merry mutants.
NOW HERE'S THE FULL LIST!
If you want a full visual list of everything howabout you click on this hyperlink  (tho the Diamond  might not update til Monday or something)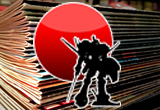 (the following list of comics reflects ALL the comics coming into BOTH locations. If there's something on this list that's NOT IN STOCK at your favorite BNW location DO NOT HESITATE  TO ASK FOR US TO ORDER IT FOR YOU!)
COMICS AND MAGAZINES
30 Days Of Night #1 (OF 6)
Adventure Time Comics #18
Alter Ego #150
America #10
Angel Season 11 #12
Angelic #4
Aquaman #31
Assassinistas #1
Back Issue #102
Backways #1
Batman #37
Batman Teenage Mutant Ninja Turtles II #2 (OF 6)
Batwoman #10
Bettie Page #6
Betty And Veronica Vixens #2
Big Trouble In Little China Old Man Jack #4
Bombshells United #8
Catalyst Prime Accell Vol 2 #2
Catalyst Prime Summit #1
Champions #15
Comic Book History Of Comics Comics For All #1
Copperhead #17
Curse Words Holiday Spec #1
Dark Ark #4
Dark Fang #2
Dark Nights Metal #4 (OF 6)
Deadpool Vs Old Man Logan #3 (OF 5)
Defenders #8
Doctor Strange #383
Dr Radar (STATIX) #2
Empowered & Sistah Spookys High School Hell #1
Evolution #1 2nd Ptg
Evolution #2
Family Trade #3
Fence #2
Future Quest Presents #5
Generation X #85
Genius Cartel #5 (OF 5)
GFT Grimm Tales Of Terror Vol 3 #11
Green Lanterns #37
Guardians Of Galaxy #149
Hard Place #5 (OF 5)
Harley Quinn #33
Haunted Horror #31
Head Lopper #8
Hellboy Krampusnacht #1
Incredible Hulk #711
Injustice 2 #16
Injustice 2 #16
Invincible #143
Jim Henson Storyteller Fairies #1 (OF 4)
Joe Golem Occult Det Flesh & Blood #1 (OF 2)
Justice League #35
Kong On Planet Of Apes #2
Land That Time Forgot From Earths Core #3
Lazaretto #4 (OF 5)
Luke Cage #168
Mad Magazine #549
Marvel Two-In-One #1
Mighty Morphin Power Rangers #22
Mighty Thor #702
Miraculous Adventures Ladybug Cat Noir #4
Monsters Unleashed #9
Ms Marvel #25
Nightwing #35
Ninja-K #2
Old Man Logan #32
Optimus Prime #14
Orphan Black Deviations #6 (OF 6)
Peter Parker Spectacular Spider-Man #298
Quantum & Woody (2017) #1
Realm #4
Redlands #5
Rockstars #8
Rom & The Micronauts #1 (OF 5)
Shadow #5
Sherlock Frankenstein & Legion Of Evil #3 (OF 4)
Spider-Gwen #27
Spread #24
Star Wars Doctor Aphra #15
Star Wars Poe Dameron #22
Super Sons #11
Superman #37
Tales Of Suspense #100
Teen Titans Go #25
The Beautiful Death (STATIX) #4 (OF 5)
TMNT Universe #17
Torchwood The Culling #3 (OF 4)
Transformers Till All Are One Annual 2017
Trinity #16
Uncanny Avengers #30
Unholy Grail #5
Venom #159
Wild Storm #10
Wonder Woman Conan #4 (OF 6)
Wormwood Gentleman Corpse Christmas Spec
X-Men Gold #18
X-Men Grand Design #1 (OF 2)
TRADE PAPERBACKS, GRAPHIC NOVELS, HARDCOVERS AND MANGA
Adventure Time Tp Vol 13
Attack On Titan Gn Vol 23
Batman Detective Tp Vol 04 Deus Ex Machina (REBIRTH)
Black Hammer Tp Vol 02 The Event
Cardcaptor Sakura Clear Card Gn Vol 01
Deadly Class Tp Vol 06
Disney Princess Comics Coll Tp Vol 03
Everafter Tp Vol 02 Unsentimental Education
Hawkeye Kate Bishop Tp Vol 02 Masks
Hillbilly Tp Vol 02
Invincible Iron Man Ironheart Prem Hc Vol 02
Justice League Vs Suicide Squad Tp (REBIRTH)
Marvel Select Spider-Gwen Af
New Teen Titans Tp Vol 08
Record Lodoss War Grey Witch Hc Gn Gold Ed
Secret Weapons Tp Vol 01
Wonder Woman The True Amazon Tp
STILL COMING SOON!