Well here we are. Days before Christmas, about a week of 2017 left and it's raining on Christmas Eve Eve. Stop by either BNW shop today for those last minute holiday shopping additions (we're open REGULAR SUNDAY HOURS)!! Everyone have a safe and enjoyable holiday and we'll see you again for new comics on 12.27.17!
If sifting through the internet seems like a bit too much of a task and you'd like us to beam this right to your phone (or home Cerebro-like computer system) try signing up for our handy weekly email newsletter!
---
FRIDAY NIGHT MAGIC SCHEDULE INFO!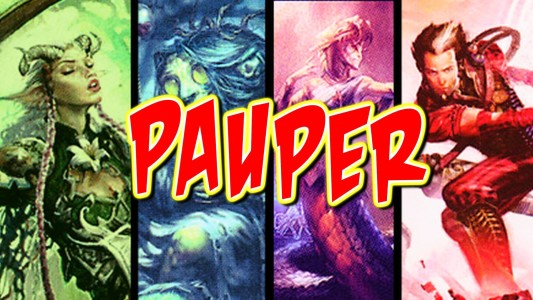 Our new schedule for FNM events has begun!
1st Friday of each month – Standard
2nd Friday of each month – Modern
3rd Friday of each month – Commander
4th Friday of each month – Pauper
5th Friday of each month (if it exists) – Conspiracy: Take the Crown booster drafts
---
50% OFF…UPGRADED!
There's even more to come!
---
WE'VE GOT RICK'S PORTAL GUN!
DON'T FORGET! WE DO GIFT CARDS!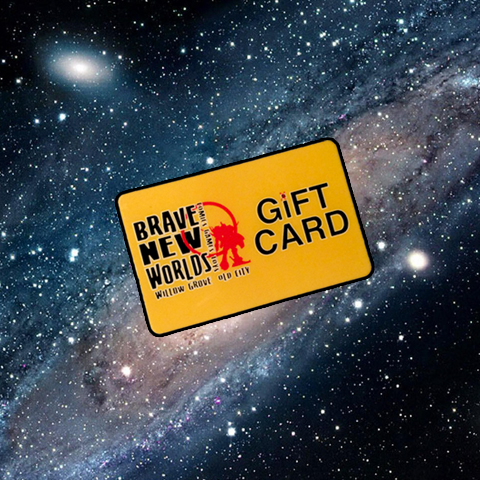 They're are available at both locations!
Pick your location and head on over and grab one! We'll even toss it in a nice green envelope for you!
You can get one for ANY amount over $10!
Seriously! Pick how much you want on the card and we can toss it right on there simple as that!
You can use them at either location!
Seems like we've helped alleviate some of those Holiday Shopping Stresses right there!
---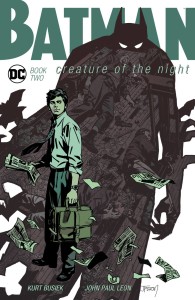 BATMAN CREATURE OF THE NIGHT #2 (OF 4)
DC COMICS
(W) Kurt Busiek (A/CA) John Paul Leon
In a world where Batman is only a comic book character, young Bruce Wainwright is starting to feel a surprising strength and power grow inside him…and after years of mourning the loss of his parents, that power feels good–intoxicating, even! The question is, to what use will he put it?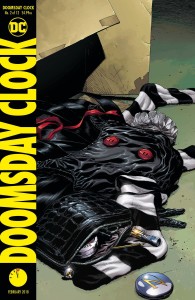 DOOMSDAY CLOCK #2 (OF 12)
DC COMICS
(W) Geoff Johns (A/CA) Gary Frank
DC and Watchmen characters collide at last! The story that began in DC UNIVERSE: REBIRTH #1 comes to a thrilling and unexpected crescendo in the pages of this titanic twelve-issue series by the all-star team that brought you BATMAN: EARTH ONE and SHAZAM!
In this second chapter: The Dark Knight discovers another relic from the Watchmen world. Lex Luthor pays a devil's bargain. And killer clowns trek through Gotham seeking a madman.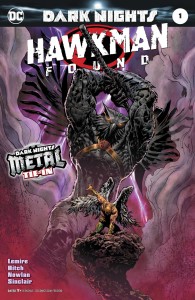 HAWKMAN FOUND #1
DC COMICS
(W) Jeff Lemire (A) Bryan Hitch, Kevin Nowlan (CA) Liam Sharp
One of DC'S greatest heroes is missing! No one has seen or heard from Carter Hall-a.k.a. Hawkman-in years. Reincarnated repeatedly since the dawn of humanity, Hawkman has spent his many lives uncovering history's most fantastic mysteries, and now he has become one himself! Take a journey into the one of the darkest corners of the DC Universe as a mysterious man tries to piece together what happened to Hawkman, and how it all connects to the events of DARK NIGHTS: METAL!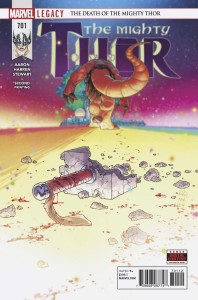 MIGHTY THOR #701 2ND PTG

MARVEL COMICS
(W) Jason Aaron (A) James Harren (CA) Russell Dauterman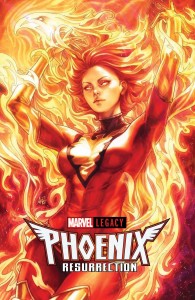 PHOENIX RESURRECTION RETURN JEAN GREY #1 (OF 5)

MARVEL COMICS
(W) Matthew Rosenberg (A) Leinil Francis Yu, Artgerm
She will return, like a Phoenix from the ashes.
Years ago, Jean Grey died and the X-Men mourned her. Since then, the world has changed, her teammates have lived without her and died without her. And now, when strange events start happening all over the world, those teammates can only come to one conclusion – the one true Jean Grey is back!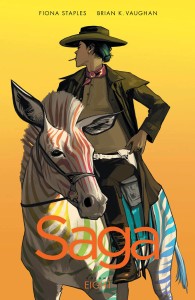 SAGA TP VOL 08

IMAGE COMICS
(W) Brian K. Vaughan (A/CA) Fiona Staples
After the traumatic events of the War for Phang, Hazel, her parents, and their surviving companions embark on a life-changing adventure at the westernmost edge of the universe.
Collects SAGA #43-48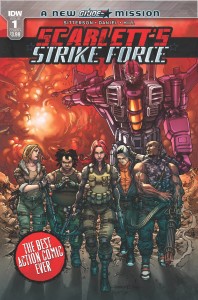 SCARLETTS STRIKE FORCE #1

IDW PUBLISHING
(W) Aubrey Sitterson (A) Nelson Daniel (CA) Harvey Tolibao
They've fought back invasions from home and afar-now, they're back on Earth, and ready to take on the wildest, weirdest threats out there! It's Scarlett's G.I. Joe team, the Strike Force, against a brand-new Cobra Commander, a revitalized Cobra, and everyone else trying to conquer Earth… or destroy it! Aubrey Sitterson (G.I. Joe, Street Fighter x G.I. Joe) is joined by superstar artist Nelson Daniel (Clue, Dungeons & Dragons) in The Best Action Comic Ever!
•   Featuring all-stars of the Hasbro line as M.A.S.K.: Mobile Armored Strike Kommand and the Transformers join G.I. Joe in the fight against Cobra!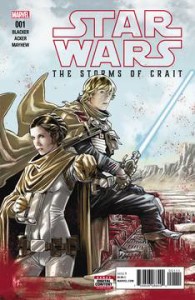 STAR WARS LAST JEDI STORMS OF CRAIT #1
MARVEL COMICS
(W) Ben Acker, Ben Blacker (A) Mike Mayhew (CA) Marco Checchetto
This December, the soon-to-be thrilling Star Wars: The Last Jedi rocks movie screens across the world…and the reverberations are felt all around a galaxy far, far away! First up, learn the secret of the mineral planet Crait! Long before it became a battleground between the Resistance and the First Order, Luke Skywalker and Leia Organa led the Rebellion there in search of a new home! From writers Ben Acker & Ben Blacker (Star Wars Join the Resistance) and artist Marco Checchetto (Star Wars: Shattered Empire) comes the backstory to this winter's biggest adventure!
NOW HERE'S THE FULL LIST!
If you want a full visual list of everything howabout you click on this hyperlink  (tho the Diamond  might not update til Monday or something)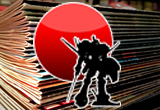 (the following list of comics reflects ALL the comics coming into BOTH locations. If there's something on this list that's NOT IN STOCK at your favorite BNW location DO NOT HESITATE  TO ASK FOR US TO ORDER IT FOR YOU!)
COMICS AND MAGAZINES
Action Comics #994
Amazing Spider-Man #793
Amazing Spider-Man Renew Your Vows #14
Back To The Future Time Train #1
Batgirl #18
Batman Beyond #15
Batman Creature Of The Night #2 (OF 4)
Beauty #18
Ben Reilly Scarlet Spider #12
Black Panther #168
Blue Beetle #16
BPRD Devil You Know #5
Captain Marvel #127
Catalyst Prime Kino #2
Chasing Hitler #2 (OF 4)
Cinema Purgatorio #13
Dark Nights Metal #1 Directors Cut
Demon Hell Is Earth #2 (OF 6)
Despicable Deadpool #291
Detective Comics #971
Doomsday Clock #1 (OF 12) 2nd Ptg
Doomsday Clock #2 (OF 12)
Elfquest Final Quest #23
Eternity #3
Eugenic #3 (OF 3)
Flash #37
Fu Jitsu #4
Game Of Thrones Clash Of Kings #7
Gasolina #4
Glitterbomb Fame Game #4 (OF 4)
Go Go Power Rangers #5
God Complex #3
Gotham City Garage #6
Greatest Adventure #8
Guardians Of Galaxy #147 2nd Ptg
Hack Slash Resurrection #3
Hal Jordan And The Green Lantern Corps #35
Half Past Danger II Dead To Reichs #4 (OF 5)
Hawkman Found #1
Hellblazer #17
Image Plus #5 (WYTCHES The Bad Egg Pt 5)
Imaginary Fiends #2 (OF 6)
Invincible Iron Man #595
James Bond Kill Chain #6 (OF 6)
Jem & The Holograms Dimensions #2
Jessica Jones #15
Jungle Fantasy Survivors #7
Justice League Of America #21
Kamandi Challenge #12 (OF 12)
Lumberjanes #45
Mighty Thor #701 2nd Ptg
Misfit City #8 (OF 8)
Moon Girl And Devil Dinosaur #26
Moon Knight #190
Motor Crush #9
Nightwing The New Order #5 (OF 6)
Outcast By Kirkman & Azaceta #32
Phoenix Resurrection Return Jean Grey #1 (OF 5)
Previews #352 January 2018
Marvel Previews Vol 04 #6 January 2018 Extras
Punisher Platoon #4 (OF 6)
Rasputin Voice Of Dragon #3 (OF 5)
Redneck #8
Rick & Morty #33
Riverdale (ONGOING) #9
Ruff & Reddy Show #3 (OF 6)
Rugrats #3
Scarletts Strike Force #1
Scooby Doo Team Up #33
Secret Warriors #11
Spider-Man Deadpool #25
Spider-Men II #5 (OF 5)
Star Trek Boldly Go #15
Star Wars Adventures #5
Star Wars Jedi Republic Mace Windu #5 (OF 5)
Star Wars Last Jedi Storms Of Crait #1 (OF 1)
Stargate Universe Back To Destiny #3
Steven Universe Ongoing #11
Suicide Squad #32
Teen Titans #15
Thanos #14
Tick 2017 #2
Transformers Lost Light #12
Turok #5 (OF 5)
Underwinter Field Of Feathers #3
Usagi Yojimbo #165
Vark Knight Returns #1
Void Trip #2 (OF 5)
Wonder Woman #37
WWE #12
X-Men Blue #18
X-O Manowar (2017) #10
TRADE PAPERBACKS, GRAPHIC NOVELS, HARDCOVERS AND MANGA
Blue Beetle Tp Vol 02 Hard Choices (REBIRTH)
BPRD Hell On Earth Hc Vol 01
Ducktales Tp Treasure Trove
Iceman Tp Vol 01 Thawing Out
Injustice Ground Zero Tp Vol 01
Saga Tp Vol 08
Thanos Tp Vol 02 God Quarry
Venomverse Tp
STILL STILL COMING SOON!