So far December has had less earthquakes than November and that's gotta count for something! Let's check out what'll be out on Wednesday December 6th shall we…
LET'S DO THIS FIRST!

If sifting through the internet seems like a bit too much of a task and you'd like us to beam this right to your phone (or home Cerebro-like computer system) try signing up for our handy weekly email newsletter!
---
FRIDAY NIGHT MAGIC SCHEDULE INFO!
---
GOODBYE, GEEKADELPHIA!
Basically right as we opened our shop in Old City a little blog started posting about nerdy things in Philadelphia. Now after the Earth has gone around the Sun ten times Geekadelphia has made it's last post. Thursday…right when the earthquake happend. We sure will miss you, ya nerds! Thanks for every-dang-thing!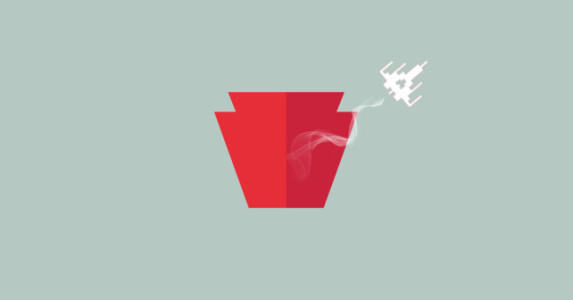 Here's their post about us from WAAAAAAAAAAAAAY back! Sadly the video is missing so you'll have to imagine a buncha fresh faced Old City nerds and a Shadow Trooper in our original location on 2nd Street.
---
50% OFF…UPGRADED!
---
JOEL EMBIID POP!
---
THE THING BOARDGAME!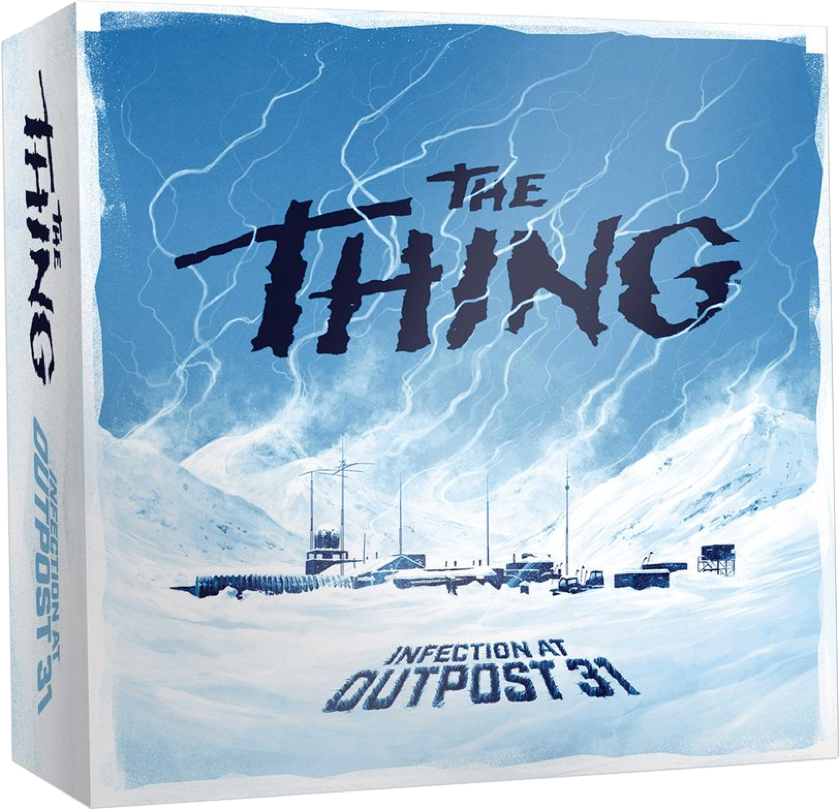 U.S. Outpost 31, Antarctica—1,000 miles from nowhere. The first goddamn week of winter, 1982.
Stir-crazy Norwegians shooting first at a dog, then you. Their base—not unlike yours—left in ruin, littered with strange research notes and even stranger carcasses. A 100,000-year-old alien vessel uncovered in the ice.
Then some…thing…attacked your dogs and you put it down. But that was just the beginning. Power fluctuations, missing tools, shredded clothes, equipment destroyed—all that pales next to the preliminary conclusion of your scientists: at least one of you is probably already being impersonated by this lifeform!
You may not know who to trust, but you do know that out there, in the dark, The Thing is waiting for you to make a mistake.
But what if it's already in here with you?

I call MCREADY!
---

AMAZING SPIDER-MAN VENOM INC ALPHA #1

MARVEL COMICS
(W) Dan Slott, Mike Costa (A/CA) Ryan Stegman
VENOM INC. Part 1
Peter Parker, Eddie Brock and Flash Thompson have one major thing in common – the Venom symbiote changed all of their lives. The inky black alien life-form is doubling down on our heroes – and they're not the only ones about to be put through the ringer. VENOM INC. kicks off here and rolls into AMAZING SPIDER-MAN & VENOM as a familiar face rises to new levels of villainy!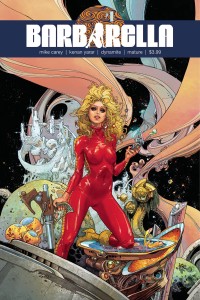 BARBARELLA #1
D. E.
(W) Mike Carey (A) Kenan Yarar (CA) Kenneth Rocafort
Earth's star-crossed daughter is back! When Barbarella wanders into a war zone, the theocratic rulers of Parosia arrest and imprison her. A prison break is brewing, but now that she knows what the Parosians do to their own citizens Barbarella decides to make this fight her own…
BATMAN #36
DC COMICS
(W) Tom King (A/CA) Clay Mann
"SUPERFRIENDS" part one! Batman and Superman. For so many years they've fought together for justice. Sometimes, they've even fought each other. Now, from the creators who broke your heart in "The Ballad of Kite Man" comes a look at how the flaws of each frightens the other and how the hope in each inspires the other. Don't miss this two-part event that everyone will be talking about as the relationship between these two men is forever changed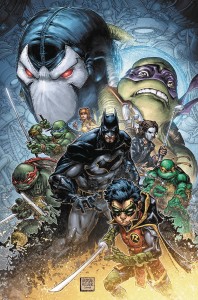 BATMAN TEENAGE MUTANT NINJA TURTLES II #1 (OF 6)
DC COMICS
(W) James TynionIV (A/CA) Freddie Williams II
The team behind the smash-hit crossover series is back to reunite the Dark Knight and the Heroes in a Half-Shell. When Donatello goes looking for a new mentor to help him improve his fighting skills, he opens a doorway to another reality, hoping to summon the Turtles' one-time ally, Batman. But instead, he gets sent to Gotham City and someone else comes through the open portal-Bane! Suddenly, there's a new gang boss in New York and he's out to unite all the other bad guys under him. Can Donnie get back in time and bring Batman with him to help his brothers before Bane causes irreparable destruction? Co-published with IDW.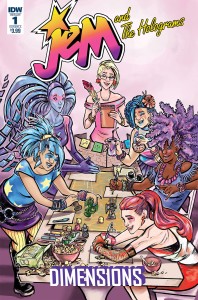 JEM & THE HOLOGRAMS DIMENSIONS #1
IDW PUBLISHING
(W) Kate Leth, Sophie Campbell (A) Tana Ford, Sophie Campbell (CA) Tana Ford
Jem: Dimensions brings both new and beloved creators to the world of The Holograms! In a story by Kate Leth and Tana Ford, the Holograms throw a Dungeons and Dragons game night with Jerrica as the Dungeon Master, and even Synergy joins the fun! And in Sophie Campbell's story, the Misfits (plus some NEW faces) take a break to go on a ski trip, when all hell breaks loose…and so does Pizzazz's cat!
Bullet points:
* This anthology book features 2 self-contained stories in each issue! Double the rock-n-roll fun!
* Welcome back Sophie Campbell to the world of Jem!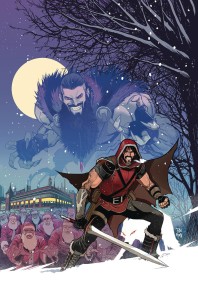 KLAUS AND THE CRISIS IN XMASVILLE #1
BOOM! STUDIOS
(W) Grant Morrison (A/CA) Dan Mora
Eisner Award-winning creator Grant Morrison (All-Star Superman) and Russ Manning Award winner Dan Mora (Saban's Go Go Power Rangers) reunite for a brand-new Klaus Special!
An evil Santa from an alternate dimension has founded an evil soda corporation that uses Christmas and Santa as a marketing tactic to build their fortunes.
Only Klaus can defeat the Pola Cola Corp and the zombie-like Santas that are in the evil Santa's thrall.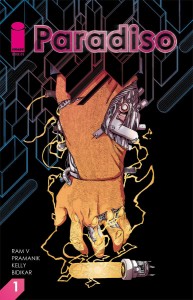 PARADISO #1
IMAGE COMICS
(W) Ram V. (A/CA) Dev Pramanik
The Midnight Event forever changed the world. Now, centuries later, Jack Kryznan arrives on the outskirts of Paradiso City, haunted by fragments of childhood memories and in possession of a mysterious device-one with the power to change the destiny of this living breathing metropolis, the people who dwell within, and the guardians who strive for and against it.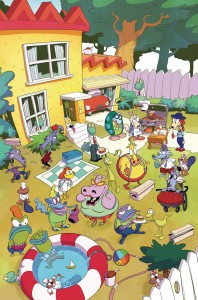 ROCKOS MODERN LIFE #1
BOOM! STUDIOS
(W) Ryan Ferrier (A) Ian McGinty (CA) Jorge Monlongo
Ryan Ferrier (Regular Show) and Ian McGinty (Adventure Time) continue BOOM! Studios' partnership with Nickelodeon with all-new stories about everyone's favorite wallaby!
When Rocko faces unemployment, a terrible living situation, and increasingly slim job prospects, he is forced to find out just how far he is willing to go to get a job.
Features a backup story by KC Green where Ed Bighead finds himself in the dentist chair of Dr. Hutchison!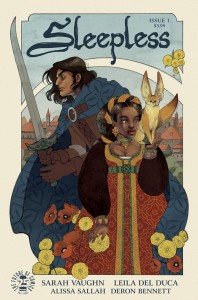 SLEEPLESS #1

IMAGE COMICS
(W) Sarah Vaughn (A/CA) Leila Del Duca
Lady "Poppy" Pyppenia is guarded by the Sleepless Knight Cyrenic, but danger is around every corner once the new king is coronated. Writer SARAH VAUGHN (ALEX + ADA, ETERNAL EMPIRE) and artist LEILA DEL DUCA (SHUTTER, AFAR) team up with editor / colorist ALISSA SALLAH and letterer DERON BENNETT for this new fantasy romance.
WITCHBLADE #1
IMAGE COMICS
(W) Caitlin Kittredge (A/CA) Roberta Ingranata
"LIFE AFTER," Part One
Gunned down and left for dead on a New York rooftop, Alex Underwood's life should have ended there-but instead, at the moment of death, she became host to the Witchblade, a mystical artifact that grants the woman wielding it extraordinary powers. But the power comes with a heavy cost, and Alex finds herself thrust into the center of an unseen battle raging on the snowy streets of NYC. Demons are real and walking among humans, and every one of them is intent on taking out the Witchblade's newest host before she becomes too strong to kill. But the artifact chose Alex for a reason, and she's not going down without a fight.
---
NOW HERE'S THE FULL LIST!
If you want a full visual list of everything howabout you click on this hyperlink  (tho the Diamond  might not update til Monday or something)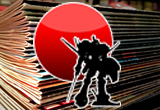 (the following list of comics reflects ALL the comics coming into BOTH locations. If there's something on this list that's NOT IN STOCK at your favorite BNW location DO NOT HESITATE  TO ASK FOR US TO ORDER IT FOR YOU!)
COMICS AND MAGAZINES
Adventure Time #71
Alters #8
Amazing Spider-Man Venom Inc Alpha #1 (OF 1)
Amory Wars Good Apollo #9 (OF 12)
Archie #26
Astonishing X-Men #6
Avengers #674
B & V Friends Winter Annual Digest #257
Bane Conquest #8 (OF 12)
Barbarella #1
Batman #36
Batman Teenage Mutant Ninja Turtles Ii #1 (OF 6)
Batman White Knight #1 (OF 8) 3rd Ptg
Batman White Knight #2 (OF 8) 2nd Ptg
Batman White Knight #3 (OF 8)
Black Bolt #8
Black Cloud #6
Black Lightning Cold Dead Hands #2 (OF 6)
Black Sable #3 (OF 6)
Bombshells United #7
Captain America #696
Catalyst Prime Noble #7
Cyborg #19
Dan Dare #3
Dastardly And Muttley #4 (OF 6)
DC Universe Holiday Special 2017 #1
Deadman #2 (OF 6)
Deathstroke #26
Doctor Strange #382
Doctor Who 12th Year Three #10
Extremity #9
Faiths Winter Wonderland Special #1
Fix #10
Giant Days #33
Gravediggers Union #2
Green Arrow #35
Green Lanterns #36
Guardians Of Galaxy #148
Gwenpool #23
Harley & Ivy Meet Betty & Veronica #3 (OF 6)
Hawkeye #13
Iceman #8
Inhumans Once Future Kings #5 (OF 5)
Injustice 2 #15
Iron Fist #75
Jem & The Holograms Dimensions #1
Jetsons #2
Jim Henson Power Of Dark Crystal #9 (OF 12)
Justice League #34
Klaus And The Crisis In Xmasville #1
Love & Rockets Magazine #4
Miraculous #18
Mirror #9
Moonstruck #4
My Little Pony Friendship Is Magic #61
Nightwing #34
No 1 With A Bullet #2
Paper Girls #18
Paradiso #1
Rasputin Voice Of Dragon #2 (OF 5)
Red Sonja #11
Rock Candy Mountain #6
Rockos Modern Life #1
Scales & Scoundrels #4
Shadow Batman #3 (OF 6)
Sherlock The Great Game #5 (OF 6)
Sleepless #1
Spider-Man #235
Spirits Of Vengeance #3 (OF 5)
Star Trek TNG Mirror Broken #5 (OF 6)
Star Wars Darth Vader #9
Stray Bullets Sunshine & Roses #30
Superman #36
TMNT Ongoing #77
Uber Invasion #10
Usagi Yojimbo #164
Violent Love #10
Walking Dead #174
Witchblade #1
X-Men Gold #17
TRADE PAPERBACKS, GRAPHIC NOVELS, HARDCOVERS AND MANGA
Babyteeth Tp Vol 01
Batgirl And The Birds Of Prey Tp Vol 02 Source Code (REBIRTH)
Batman And Robin Adventures Tp Vol 02
Be Your Own Backing Band Gn
Cable Tp Vol 01 Conquest
Green Arrow Tp Vol 04 The Rise Of Star City (REBIRTH)
How To Be Alive Gn
Lumberjanes Tp Vol 07
Rick And Morty Tp Vol 06
Shirtless Bear-Fighter Tp
Shiver Hc Junji Ito
Star Wars Tp Vol 06 Out Among The Stars
Suicide Squad Tp Vol 07 The Dragons Hoard (REBIRTH)
Teen Titans Go Tp Vol 04 Smells Like Teen Spirit
Teenage Mutant Ninja Turtles Tp Vol 02 Darkness Within