We've reached the end, friends! 2107 draws to a close as 2018 comes roaring at us of the horizon and we'll have new comics for you on Wednesday January 3rd! EVERYONE HAVE A HAPPY AND SAFE NEW YEARS EVE AND WE'LL SEE YA IN 2018!
If sifting through the internet seems like a bit too much of a task and you'd like us to beam this right to your phone (or home Cerebro-like computer system) try signing up for our handy weekly email newsletter!
---
FRIDAY NIGHT MAGIC SCHEDULE INFO!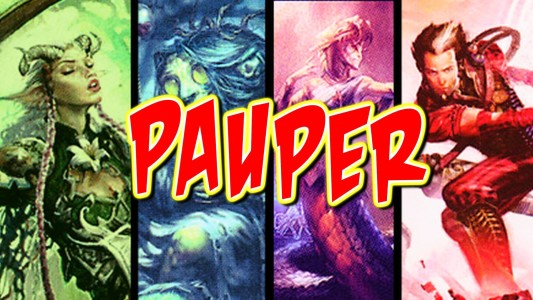 Our new schedule for FNM events has begun!
1st Friday of each month – Standard
2nd Friday of each month – Modern
3rd Friday of each month – Commander
4th Friday of each month – Pauper
5th Friday of each month (if it exists) – Conspiracy: Take the Crown booster drafts
---
50% OFF…UPGRADED!
There's even more to come!
---
LIL RICKS and MORTYS!
---
NEW GUNDAMS!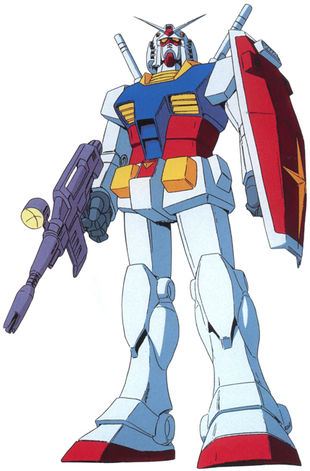 We just restocked our Gundam sections at both locations! Fresh boxes straight from the source! Can't beat that for the new year!
---
Now Let's Check Out This Week!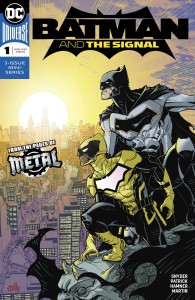 BATMAN AND THE SIGNAL #1 (OF 3)
DC COMICS
(W) Scott Snyder, Tony Patrick (A/CA) Cully Hamner
Batman may own the night, but with new villains emerging during the day he needs an ally to defend the city when he can't. Only one teen is up to the challenge, Duke Thomas. After months of training, he's ready to step out of the shadow of the bat to become his own kind of hero. Meet Gotham City's newest protector: The Signal! Spinning out of adventures in ALL-STAR BATMAN and WE ARE ROBIN, comics superstar Scott Snyder and newcomer Tony Patrick take our young hero to new heights in this exciting miniseries with artwork by Cully Hamner.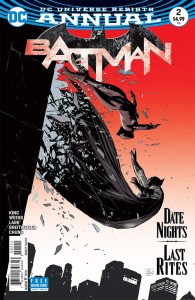 BATMAN ANNUAL #2 2ND PTG
DC COMICS
(W) Tom King (A) Lee Weeks, Michael Lark (CA) Lee Weeks
Travel back in time with us to see the early days of the Bat and the Cat. What was Bruce and Selina's first date? How did this rivalry blossom into romance, and then go right back to being a rivalry again? Tom King reteams with his BATMAN/ELMER FUDD collaborator Lee Weeks to show us a little young love with capes and cowls. And a little crimefighting, too.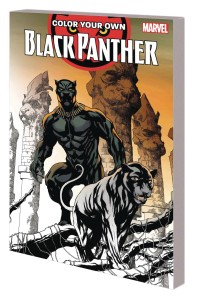 COLOR YOUR OWN BLACK PANTHER TP
MARVEL COMICS
(A) Various (CA) Mike McKone
Wakanda colors will you use? Whether it's pencils, markers, crayons or charcoals, the choice is yours! The Black Panther is on the prowl across 60 pristine pages illustrated by Marvel's finest from all eras, waiting for you to fill in between the lines. You're free to go with blue or gray highlights for a classic look, or mix things up with a red, yellow, orange, green or – dare we say – pink Panther! From the lush foliage of jungle action to the gleaming Golden City, the world of Wakanda awaits – including friends and foes like Shuri, the Midnight Angels, Klaw and Man-Ape, and T'Challa's colorful colleagues in the Avengers, the Ultimates and the Crew! Get to painting the Panther!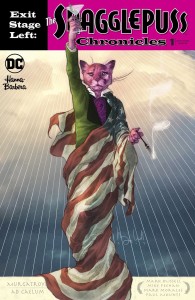 EXIT STAGE LEFT THE SNAGGLEPUSS CHRONICLES #1 (OF 6)
DC COMICS
(W) Mark Russell (A) Mike Feehan (CA) Ben Caldwell
It's 1953. While the United States is locked in a nuclear arms race with the Soviet Union, the gay Southern playwright known as Snagglepuss is the toast of Broadway. But success has made him a target. As he plans for his next hit play, Snagglepuss becomes the focus of the House Committee on Un-American Activities. And when powerful forces align to purge show business of its most subversive voices, no one is safe!
Drama! Humor! Tragedy! It all starts in Exit Stage LEFT: The Snagglepuss Chronicles #1, a new miniseries from the writer who brought you the Flintstones.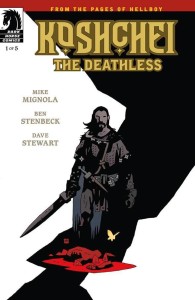 KOSHCHEI THE DEATHLESS #1 (OF 6)
DARK HORSE COMICS
(W) Mike Mignola (A) Ben Stenbeck (CA) Mike Mignola
Hellboy's immortal foe!
Sent to kill Hellboy by the Baba Yaga in Darkness Calls, Koshchei the Deathless hinted at a long and tragic life before being enslaved to the Russian witch. Now Koshchei relives every horrible act on his road to immortality and beyond, with none other than Hellboy himself-in Hell.
Mignola returns to Hell and to the bizarre folklore that's filled some of his greatest books, reuniting with one of his favorite collaborators, Ben Stenbeck (Frankenstein Underground, Witchfinder: In The Service of Angels, Baltimore).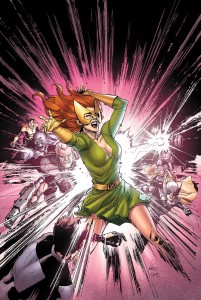 PHOENIX RESURRECTION RETURN JEAN GREY #2 (OF 5)

MARVEL COMICS
(W) Matthew Rosenberg (A) Carlos Pacheco (CA) Leinil Francis Yu
A light in the darkness is not always welcome.
Kitty Pryde, Old Man Logan and Cyclops are leading teams of X-Men all across the globe, chasing events connected to the Phoenix. But with teammates disappearing and familiar enemies returning, the X-Men are fighting a losing battle. Beast doesn't know how or what shape it will take, but he knows they are running out of time before the Phoenix makes its true presence known.
Meanwhile, a young woman named Jean is starting to go insane in her peaceful, suburban life. Nightmares and daydreams are spilling over into the world and revealing cracks in her reality. Jean's life and everything in it may just be a facade, but made by who? And why?
Jean needs to escape. The X-Men need to stop the cycle of death the Phoenix brings. Their worlds will violently collide as Jean searches for an opening and the X-Men fight for closure. But when they are brought together, will the X-Men be reunited with their long-lost teammate – or something darker?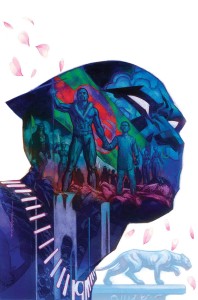 RISE OF BLACK PANTHER #1 (OF 6)

MARVEL COMICS
(W) Ta-Nehisi Coates, Narcisse, Evan (A) Paul Renaud (CA) Brian Stelfreeze
SECRET ORIGIN OF THE BLACK PANTHER Part 1
Just in time for the highly anticipated film, witness the early years of the man who will come to rule one of the most scientifically advanced countries in the world! Wakanda has always kept itself isolated from Western society, but that's all about to change. Young T'Challa knows he is destined to become king, but when his father is brutally murdered by outsiders, he'll find himself taking up a mantle he may not be ready for. Experience never-before-seen drama from the reign of T'Chaka, the king whose death changes a nation's history forever. Learn about the mother T'Challa never knew. See how the world learns about this wondrous nation for the first time. Will the power of the Black Panther be enough to keep his country safe? Journalist Evan Narcisse makes his comics debut alongside acclaimed writer Ta-Nehisi Coates as they chronicle T'Challa's rise to the throne – and to the Panther legacy that made him an Avenger.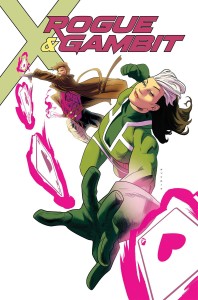 ROGUE & GAMBIT #1 (OF 5)

MARVEL COMICS
(W) Kelly Thompson (A) Pere Perez (CA) Kris Anka
Ring of Fire Part 1
Everybody's favorite X-couple is reunited! And boy, are they not happy about that… Kitty Pryde must send Rogue and Gambit on an undercover mission to find a group of kidnapped mutants. What they discover on this mission will shock them. But will it also bring them closer together…? It's a high-stakes adventure caper that only the two hottest X-Men can deliver!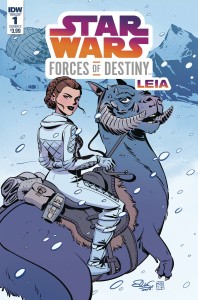 STAR WARS ADV FORCES OF DESTINY LEIA

IDW PUBLISHING
(W) Elsa Charretier, Pierrick Colinet (A/CA) Elsa Charretier
The Star Wars Forces of Destiny initiative celebrates the inspiring stories of iconic heroes from a galaxy far, far away….
Star Wars Adventures has joined the festivities with an exciting weekly series of comic books that explores all corners of the Star Wars universe, showing how choices both big and small ultimately shape the destinies of beloved characters, such as Princess Leia, Rey, Padme, Ahsoka, and Hera along with your soon-to-be favorites from The Last Jedi, Rose and Paige!
Fans will be excited to discover these stories told by talent from across Star Wars novels, comics and animation, including Delilah S. Dawson, Elsa Charretier, Beth Revis, Jody Houser, and Devin Grayson!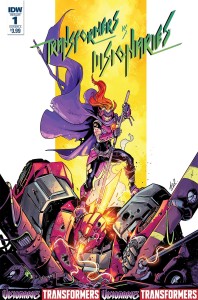 TRANSFORMERS VS THE VISIONARIES #1 (OF 5)

IDW PUBLISHING
(W) Magdalene Visaggio (A/CA) Fico Ossio
Cybertron has been invaded. The Transformers encounter unwelcome guests at the heart of Cybertron-and they may not have their hosts' best interests at heart. Refugees from another world, the Visionaries' startling magical abilities could make them powerful allies… or dangerous enemies.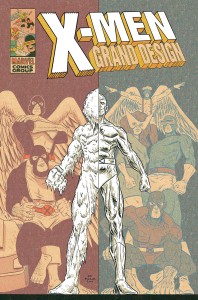 X-MEN GRAND DESIGN #2 (OF 2)
MARVEL COMICS
(W/A/CA) Ed Piskor
• Revisit all of X-Men history with Eisner-winning writer/artist Ed Piskor!!!
•  Relive the biggest moments in X-Men history: The flight of the Sentinels! The discovery of the Savage Land!! The death of Charles Xavier!!!
•  For the X-Fan inside everyone!
NOW HERE'S THE FULL LIST!
If you want a full visual list of everything howabout you click on this hyperlink  (tho the Diamond  might not update til Monday or something)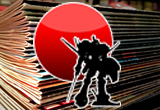 (the following list of comics reflects ALL the comics coming into BOTH locations. If there's something on this list that's NOT IN STOCK at your favorite BNW location DO NOT HESITATE  TO ASK FOR US TO ORDER IT FOR YOU!)
COMICS AND MAGAZINES
Adventure Time #72
Animosity Evolution #3
Astonishing X-Men #7
Atomic Robo Spectre Of Tomorrow #3
Babyteeth #7
Batman #38
Batman Annual #2 2nd Ptg
Batman And The Signal #1 (OF 3)
Batman White Knight #4 (OF 8)
Birthright #29
Black Bolt #9
Black Lightning Cold Dead Hands #3 (OF 6)
Bombshells United #9
Captain America #697
Catalyst Prime Noble #8
Crosswind #6
Cyborg #20
Dastardly And Muttley #5 (OF 6)
Deathstroke #27
Doctor Who 10th Year Three #12
Exit Stage Left The Snagglepuss Chronicles #1
Extremity #10
GFT Dance Of The Dead #3 (OF 6)
Ghostbusters Answer The Call #2
Giant Days #34
Goosebumps Monsters At Midnight #2 (OF 3)
Gravediggers Union #3
Green Arrow #36
Green Lanterns #38
Guardians Of Galaxy #150
Harley & Ivy Meet Betty & Veronica #4 (OF 6)
Hawkeye #14
Iceman #9
Infinite Loop Nothing But The Truth #3 (OF 6)
Injustice 2 #17
Iron Fist #76
Jetsons #3
Justice League #36
Koshchei The Deathless #1 (OF 6)
Nightwing #36
No 1 With A Bullet #3
Paper Girls #19
Phoenix Resurrection Return Jean Grey #2 (OF 5)
Planet Of The Apes Ursus #1
Popeye Classics Ongoing #65
Rat Queens #7
Rise Of Black Panther #1 (OF 6)
Rock Candy Mountain #7
Rogue & Gambit #1 (OF 5)
Scales & Scoundrels #5
Secret Weapons #0
Shadow Batman #4 (OF 6)
Spawn #281
Spider-Man #236
Star Wars #41
Star Wars Adv Forces Of Destiny Leia
Superman #38
Throwaways #11
TMNT Universe #18
Transformers Vs The Visionaries #1 (OF 5)
Walking Dead #175
Watchvark #1
X-Men Gold #19
X-Men Grand Design #2 (OF 2)
TRADE PAPERBACKS, GRAPHIC NOVELS, HARDCOVERS AND MANGA
Big Hard Sex Criminals Hc Vol 02
Color Your Own Black Panther Tp
Elsewhere Tp Vol 01
Generation Gone Tp Vol 01
Hal Jordan & The Glc Tp Vol 04 Fracture (REBIRTH)
Kill 6 Billion Demons Tp Vol 02
Michael Allred Conversations Sc
Naruto 3in1 Tp Vol 21
Spider-Man Deadpool Tp Vol 04 Serious Business
TOYS
Marvel Select GotG 2 Drax & Baby Groot Af
Marvel Select GotG 2 Star-Lord & Rocket Af
ODDS AND ENDS
Marvel Gallery Daredevil Comic Pvc Fig