While everyone's counting down til Turkey Day we've got Local Comic Shop Day going on over here at both of our locations! You really should stop by to take advantage of cool deals and exclusives!
Besides Thanksgiving this week we've got some stuff going on! Between today's Local Comic Shop Day and Tuesday night's 11:57pm release of DC's Doomsday Clock #1 this is gonna be a hectic week! Also we'll be closed on Thursday for Thanksgiving but open again Friday! Enjoy your turkey!
If sifting through the internet seems like a bit too much of a task and you'd like us to beam this right to your phone (or home Cerebro-like computer system) try signing up for our handy weekly email newsletter!
FRIDAY NIGHT MAGIC SCHEDULE INFO!

On November 18th, we'll have lots of unique and limited edition items for sale! We'll be running a special sale on back issues and bargain books on this day.
Local Comic Shop Day® celebrates locally owned independent comic book specialty stores, showcasing their unique and vital role in being the primary fire-starters of pop culture!
WE'RE GOING TO HAVE AWESOME DEALS ALL DAY LONG!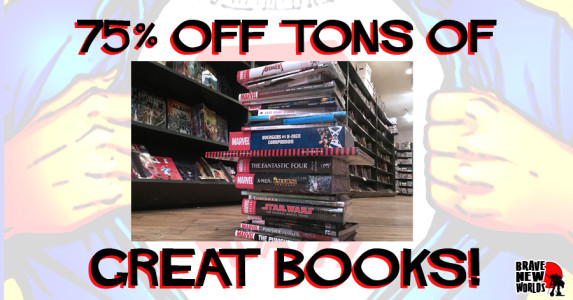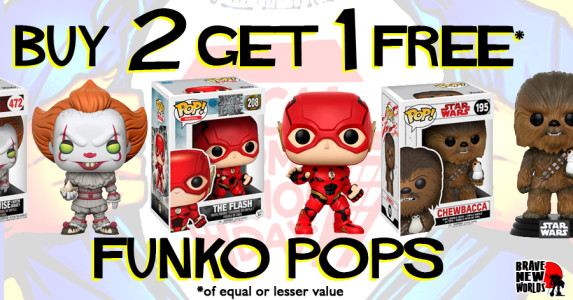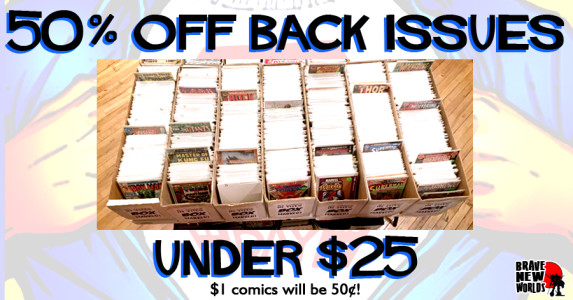 DOOMSDAY CLOCK TUESDAY NIGHT!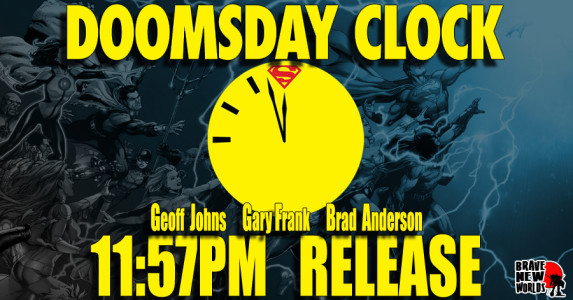 A year ago REBIRTH changed everything for the DC Universe and since then the CLOCK has been ticking towards something BIG! (and BLUE maybe?!)
On Tuesday November 21st at 11:57pm the Superman & DC Universe will collide with the characters from Watchmen in issue #1 (of 12) of DOOMSDAY CLOCK!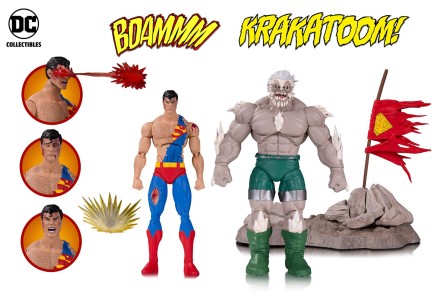 DC ICONS DOOMSDAY SUPERMAN DEATH SUPERMAN DLX AF 2 PK
DC COMICS
Replay the most iconic scene in superhero history, when the Man of Steel falls to the otherworldly terror called Doomsday! As part of the historic DC Icons lineup, this action figure 2-pack tells one of the most epic stories in comics history, THE DEATH OF SUPERMAN. Comes with multiple Superman expressions and a rubble base.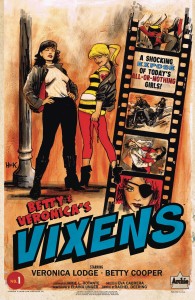 BETTY AND VERONICA VIXENS #1

ARCHIE COMIC PUBLICATIONS
(W) Jamie L Rotante (A) Eva Cabrera (CA) Robert Hack
NEW ONGOING SERIES! The toughest gang in Riverdale is one you'd least expect: the Vixens, led by Riverdale High's own Betty and Veronica!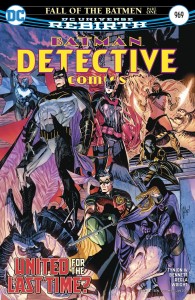 DETECTIVE COMICS #969
DC COMICS
(W) James TynionIV (A) Alvaro Martinez, Raul Fernandez (CA) Eddy Barrows, Eber Ferreira
"FALL OF THE BATMEN" part one! Everyone in Batman's orbit is broken somehow-some more than others. For Clayface, keeping the pieces of his psyche together has been a years-long struggle…and it's a war he may be about to lose! And as the team tries to pull itself back together, their enemies have learned something from Batman's newfound spirit of cooperation…and have formed a cabal of their own!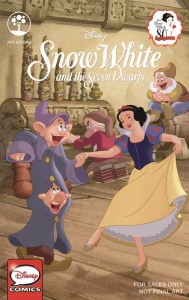 DISNEY SNOW WHITE 80TH ANN ONE SHOT

JOE BOOKS INC.
(W/A/CA) Disney
Celebrating the 80th anniversary of Walt Disney's first animated feature and the fairest one of all, Disney comics and Joe Books present Disney Snow White and the Seven Dwarfs retold in 48-pages of vibrant comics drawn by Disney's master artists.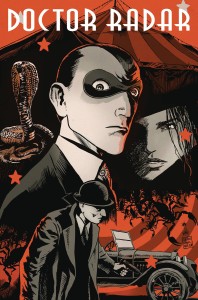 DR RADAR (STATIX) #1

TITAN COMICS
(W) Noel Simsolo (A) Bezian (CA) Francesco Francavilla
Paris 1920. A gentleman detective plays a deadly game with a criminal mastermind, Doctor Radar, while investigating a series of horrific deaths! An atmospheric masterpiece perfect for fans of pulp noir and deadly criminal masterminds!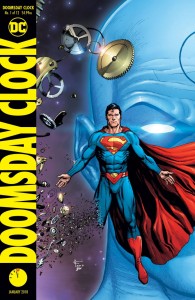 DOOMSDAY CLOCK #1 #1 (OF 12)
DC COMICS
(W) Geoff Johns (A/CA) Gary Frank
DC Comics presents to you a 12-issue maxiseries from the critically acclaimed team of writer Geoff Johns, artist Gary Frank and colorist Brad Anderson. You are not prepared for what lies ahead within these pages, good readers.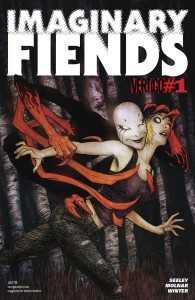 IMAGINARY FIENDS #1 (OF 6)

DC COMICS
(W) Tim Seeley (A) Stephen Molnar (CA) Richard Pace
"Polly Peachpit." Those were the words ten-year-old Brinke Calle said when she was found covered in her own blood by the woods in rural Cannon Falls, MN. Her best friend, Melba, had just attempted to murder her because a spider girl named Polly Peachpit told her to.
Since that day, Melba has spent seven years in a mental health facility. Tomorrow is her eighteenth birthday. Tomorrow, she'll be transferred to a federal prison. Tomorrow, her real sentence will begin.
That is, until she receives a visit from FBI Agent Virgil Crockett. Crockett explains that there is another world beyond ours, where hungry spectral aliens stalk the minds of the impressionable and weak. These things, called IMPs (Interdimensional Mental Parasites) feed on compliance. They convince hosts to do things for them, and the more they feed, the stronger they become. More IMPs stream into the world each day, invisible to everyone but his or her hosts.
After years of drugs and counseling, Polly and Melba have developed a unique relationship-and to Crockett, this relationship represents something her people can work with. In exchange for release from prison, Crockett asks Melba (and Polly) to serve as IMP hunters. For Melba, it's a chance to prove that she's innocent, convinced to murder by a monster…a monster she must now unleash.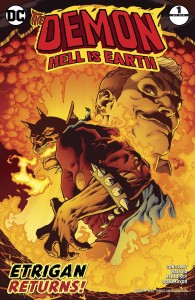 DEMON HELL IS EARTH #1 (OF 6)
DC COMICS
(W) Andrew Constant (A/CA) Brad Walker, Andrew Hennessy
Jason Blood and Etrigan: the best of enemies, destined to spend eternity bound together. When a haunting vision leads Jason to Death Valley, a supernatural weapon is unleashed, radically transforming not only the land, but also Blood…and the Demon. The worst, though, is yet to come, as hell begins to make its way into our world. Don't miss the start of this horrifying miniseries, where Etrigan and Blood's relationship will be changed forever!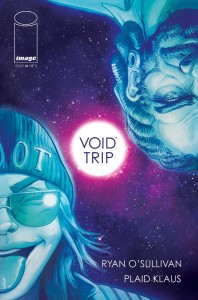 VOID TRIP #1 (OF 5)

IMAGE COMICS
(W) Ryan O'Sullivan (A/CA) Plaid Klaus
From writer RYAN O'SULLIVAN (Turncoat, The Evil Within, Warhammer 40,000) and illustrator PLAID KLAUS (Turncoat), comes the story of Ana and Gabe, the last two humans left alive in the galaxy. They're low on fuel, they're low on food, and they're low on psychedelic space froot, but they're still determined to make it to the promised land: hippy-paradise, super-planet Euphoria. This is the story of their journey, the friends and enemies they made along the way, and how the universe responded to those who dared to live freely within it.
"Beautiful, drugged, and hilarious sci-fi from an alternate universe where the only Captain America anyone cares about is the one in Easy Rider."-KIERON GILLEN
NOW HERE'S THE FULL LIST!
If you want a full visual list of everything howabout you click on this hyperlink  (tho the Diamond  might not update til Monday or something)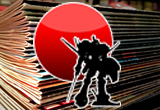 (the following list of comics reflects ALL the comics coming into BOTH locations. If there's something on this list that's NOT IN STOCK at your favorite BNW location DO NOT HESITATE  TO ASK FOR US TO ORDER IT FOR YOU!)
COMICS AND MAGAZINES
Action Comics #992
All New Wolverine #2
Amazing Spider-Man Renew Your Vows #13
Angel Season 11 #11
Animosity Evolution #2
Angelic #3
Astro City #49
Batgirl #17
Batman Beyond #14
Betty And Veronica Vixens #1
Big Trouble In Little China Old Man Jack #3
Black Panther #167
Blue Beetle #15
Cable #151
Captain Marvel #126
Clue #6
Copperhead #16
Demon Hell Is Earth #1 (OF 6)
Dept H #20
Detective Comics #969
Disney Big Hero 6 Heroes San Fransokyo One Shot
Disney Snow White 80th Ann One Shot
Doctor Crowe #4 (OF 4)
Doctor Who 10th Year Three #11
Doom Patrol #9
Doomsday Clock #1 #1 (OF 12)
Dr Radar (STATIX) #1
Ducktales #3
Eleanor & The Egret #5
Elephantmen #79
Flash #35
Game Of Thrones Clash Of Kings #6
Gasolina #3
Generation X #9
Genius Cartel #4 (OF 5)
GFT Grimm Tales Of Terror Vol 3 #10
Ghost Station Zero #4 (OF 4)
Giant Days 2017 Special
Glitterbomb Fame Game #3
God Complex #2
Gold Digger #248
Gotham City Garage #4
Guardians Of Galaxy Telltale Series #5 (OF 5)
Hard Place #4 (OF 5)
Harley Quinn #32
Hellblazer #16
Hobby Japan Nov 2017
Imaginary Fiends #1 (OF 6)
Invader Zim #25
Invincible Iron Man #594
James Bond Solstice One Shot
Jimmys Bastards #5
Justice League Of America #19
Kamandi Challenge #11 (OF 12)
Knights Of The Dinner Table #249
Looney Tunes #240
Luke Cage #167
Lumberjanes #44
Maxwells Demons #1 (OF 5)
Mighty Morphin Power Rangers #21
Miraculous #16
Monsters Unleashed #8
Moon Girl And Devil Dinosaur #25
Nightwing The New Order #4 (OF 6)
Optimus Prime #13
Popeye Classics Ongoing #64
Punisher Platoon #3 (OF 6)
Rat Queens #6
Redneck #7
Rick & Morty Pocket Like You Stole It #5 (OF 5)
Riverdale (ONGOING) #8
Royals #11
Saucer State #5 (OF 6)
Shadow #4
Sherlock Frankenstein & Legion Of Evil #2 (OF 4)
Silver Sable Wild Pack #36
Skull Island Birth Of Kong #4
Snotgirl #8
Spider-Man Deadpool #24
Star Wars #39
Steven Universe Ongoing #10
Suicide Squad #30
Teen Titans #14
Thanos #13
The Beautiful Death (STATIX) #3 (OF 5)
TMNT Ghostbusters Ii #4
TMNT Universe #16
Turok #4
Underwinter Field Of Feathers #2
Unsound #6 (OF 6)
Void Trip #1 (OF 5)
War Stories #25
Wayward #25
Wonder Woman #35
Wormwood Goes To Washington #3 (OF 3)
WWE #11
X-Men Gold #16
X-O Manowar (2017) #9
TRADE PAPERBACKS, GRAPHIC NOVELS, HARDCOVERS AND MANGA
A Die Hard Christmas Illus Hc
All New Guardians Of Galaxy Tp Vol 01 Communication Breakdown
Batman The Shadow The Murder Geniuses Hc
Battle Angel Alita Deluxe Ed Hc Vol 01
Deadpool Kills Marvel Universe Again Tp
Disney Descendants Rotten To The Core Gn Vol 03
Doctor Strange And Sorcerers Supreme Tp Vol 02
Doomsters Monolothic Pocket Alphabet Hc
Eternal Empire Tp Vol 01
Infamous Iron Man Tp Vol 02 Absolution Of Doom
Jim Henson Power Of Dark Crystal Hc Vol 01 (OF 4)
Snoopy Hc
Star Wars Darth Vader Dark Lord Sith Tp Vol 01
Superman American Alien Tp
Wonder Woman The Golden Age Tp Vol 01
X-Men Blue Tp Vol 02
TOYS
DC Icons Doomsday Superman Death Superman Dlx Af 2