Wednesday 9.27 sees the release of the HIGHLY ANTICIPATED Marvel Comics' one-shot: MARVEL LEGACY #1! We're gonna have it and you're gonna need to read it!
Now is definitely the time to check back in with Marvel comics! We're pretty hyped on the release for Jason Aaron and Esad Ribic's Marvel Legacy #1! And holy heck we can't wait for the the return of some classic numbering…THOR #700 here we come!
Check out this interview with writer Jason Aaron over at Newsarama and try not to get excited for some Caveman Avengers in the year 1,000,000 B.C.!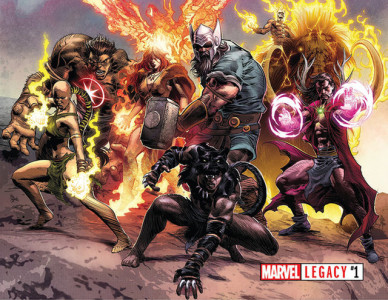 SWEET DEAL CENTRAL!
We're going to be offering pretty dang sweet deal for Marvel Legacy #1 at both of our locations! "How sweet a deal?" you ask…well how about you'll be able to get Regular cover ($5.99) and the Lenticular Variant cover ($5.99) together for just $9.99!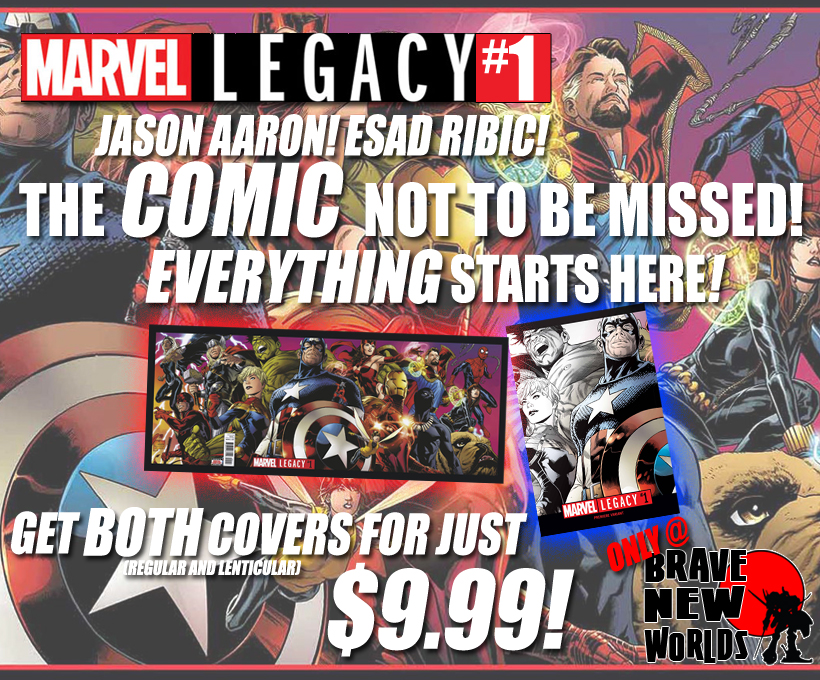 REGULAR COVER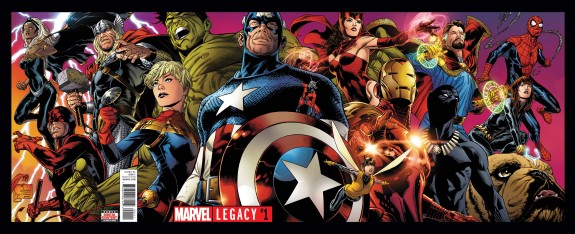 LENTICULAR COVER
MARVEL LEGACY #1
MARVEL COMICS
(W) Jason Aaron (A) Esad Ribic & Various (CA) Joe Quesada
EVERYTHING STARTS HERE!
It begins at the dawn of the human race, and ends with a child's prayer! In between, empires fall, mysteries brew, secrets are revealed, quests are undertaken and legends are forged! All leading up to the dramatic return you've been waiting for – and one you've been dreading!
Jason Aaron (MIGHTY THOR) and Esad Ribic (SECRET WARS) usher in a new dawn – one whose rays will touch every corner of the Marvel Universe in the days to come!
MARVEL LEGACY: It's everything you've been longing for – and more!