Now that we've all paid rent and all those pesky bills that sneak up on the first of the month let's look at what's coming out for the 2nd Wednesday of August 2017! (That's 8.9.17 everyone!) **Spoiler Alert** one of them is a comic by an old Philly friend of ours!
Let's All Gear Up & Look Into The Comic Book Future!
(ALSO HOW ABOUT THAT RICK AND MORTY SEASON 3 EPISODE 2 THO!?!)
If sifting through the internet seems like a bit too much of a task and you'd like us to beam this right to your phone (or home Cerebro-like computer system) try signing up for our handy weekly email newsletter!
Who doesn't LOVE Ron Swanson!?! BUT WAIT there's more!
We also got some One Punch Man characters as well as restocked some classics! Come on in and check out what we've got! (yes we've got em at both Old City and Willow Grove locations)
PUZZLES? PUZZLES. PUZZLES!\
We've now got some cool as heck puzzles! Get your puzzle on ASAP!

There's Nothing Like A Foam Zombie Whackin' Bat!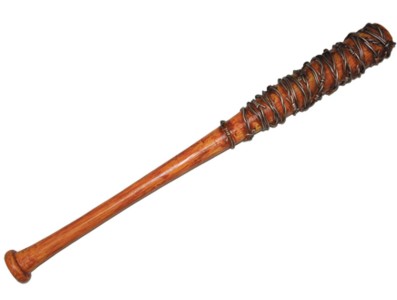 WALKING DEAD TV LUCILLE 36-IN FOAM REPLICA BAT
TRICK OR TREAT STUDIOS, LLC
Straight from the screen of AMCs The Walking Dead comes Negan's bat, Lucille. The prop is made from top quality Polyurethane foam, giving it the most realistic screen used look and feel. The amazing finish on Lucille looks like true wood with real steel barbs. You would swear that it's an actual Louisville Slugger, just like the bat used in the show! Negan's Bat Lucille is 36 inches long and weights almost two pounds.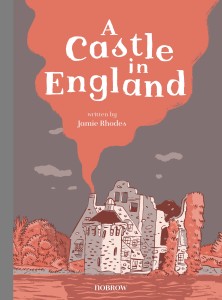 CASTLE IN ENGLAND HC
NOBROW PRESS
(W) Jamie Rhodes (A) Isaac Lenkiewicz & Various
Using the rich history of Scotney Castle as a starting point, Jamie Rhodes has created five short stories that take place over different eras in this 14th century castle's past: "The Labourer" (Medieval), "The Priest" (Elizabethan), "The Smuggler" (Georgian), "The Widow" (Victorian), and "The Hunter" (Edwardian). Each of these stories has been illustrated by award winning comic and graphic novel artists Isaac Lenkiewicz, Briony May Smith, William Exley, Becky Palmer, and Isabel Greenberg, creating a visually striking graphic collection that is steeped in historical context.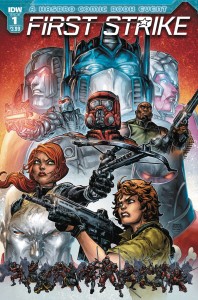 FIRST STRIKE #1

IDW PUBLISHING
(W) Mairghread Scott, David Rodriguez (A) Max Dunbar (CA) Freddie Williams II
A Hasbro comic book event! As Earth joins the intergalactic community, a massive explosion threatens the peace! A new COBRA-led by the worst villains to ever tangle with G.I. Joe, M.A.S.K., and the Transformers-is invading Cybertron and only Scarlett, Optimus Prime, G.I. Joe and the Autobots can save two worlds!"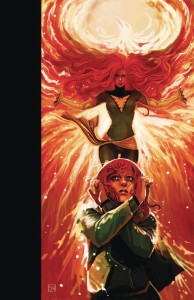 GENERATIONS PHOENIX & JEAN GREY #1
MARVEL COMICS
(W) Aaron A (A) R. B. Silva (CA) Stephanie Hans
• Teenage Jean Grey is willing to do whatever it takes to avoid the fate that befell her predecessor.
•  But when Jean is cast through time and comes face-to-face with the newly possessed Phoenix, will she find the key to saving herself…or learn that her fate is sealed?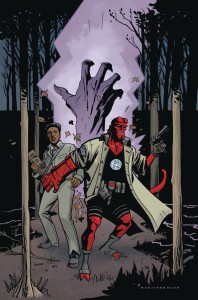 HELLBOY AND THE BPRD 1955 SECRET NATURE ONE SHOT
DARK HORSE COMICS
(W) Mike Mignola, Chris Roberson (A/CA) Shawn Martinbrough
A missing group of teens in Oregon's backwoods leads Hellboy to confront a cryptozoological horror with origins similar to his own!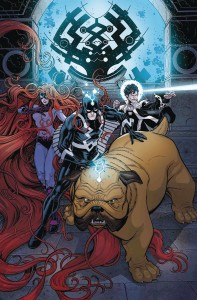 INHUMANS ONCE FUTURE KINGS #1 (OF 5)
MARVEL COMICS
(W) Christopher Priest, Ryan North (A) Phil Noto, Gustavo Duarte (CA) Nick Bradshaw
SOMEDAY, ALL OF THIS WILL BE YOURS!
A king in training. A brother destined for madness. These are the early days of the Boltagon legacy. When the king of the Inhumans is attacked, Black Bolt and Maximus spring into action to save their leader! But when Black Bolt loses control, what are the consequences for his future kingdom – or his own family? Plus: A two-page backup (in every issue!) starring Lockjaw, as told by UNBEATABLE SQUIRREL GIRL writer Ryan North and artist supreme Gustavo Duarte!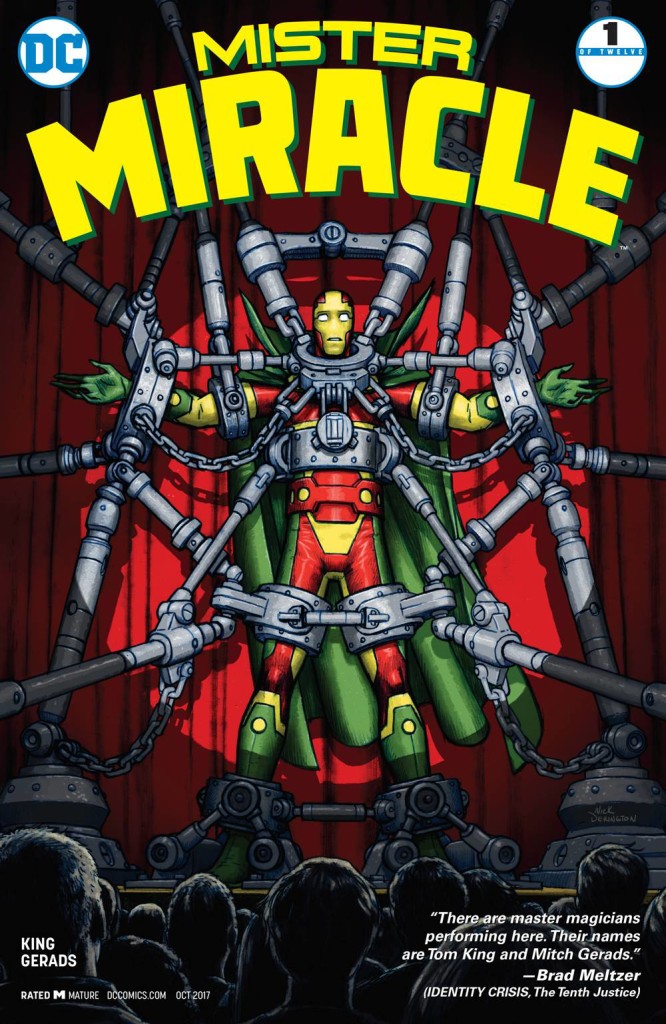 MISTER MIRACLE #1 (OF 12)
DC COMICS
(W) Tom King (A) Mitch Gerads (CA) Nick Derington
From the team behind THE SHERIFF OF BABYLON and the Hugo Award-nominated writer of Vision comes a unique new take on one of Jack Kirby's most beloved New Gods.
Scott Free is the greatest escape artist that ever lived. So great that he escaped Granny Goodness' gruesome orphanage and the dangers of Apokolips to travel across galaxies and set up a new life on Earth with his wife, the former female fury known as Big Barda. Using the stage alter ego of Mister Miracle, he has made a career for himself showing off his acrobatic escape techniques. He even caught the attention of the Justice League, which counted him among its ranks.
You might say Scott Free has everything…so why isn't it enough? Mister Miracle has mastered every illusion, achieved every stunt, pulled off every trick – except one. He has never escaped death. Is it even possible? Our hero is going to have to kill himself if he wants to find out.
Written by Tom King (BATMAN) and illustrated by Mitch Gerads (The Punisher), this is a MISTER MIRACLE unlike any you've read before.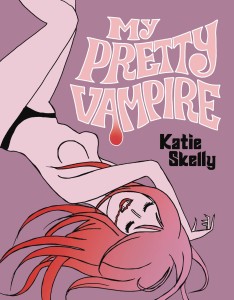 MY PRETTY VAMPIRE HC

FANTAGRAPHICS BOOKS
(W/A/CA) Katie Skelly
Clover yearns to be the girl she once was before becoming a fanged bloodsucker and, imprisoned by her brother, she plans her escape. The result is a sexy, sophisticated horror romp that wears its colorful Pop sensibility on its sleeve. Katie Skelly's sex-positive attitude and emotionally rich work makes for a wonderfully moody, progressive, and engaging read.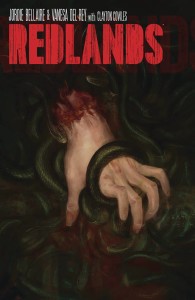 REDLANDS #1

IMAGE COMICS
(W/A) Jordie Bellaire, Vanesa Del Rey (CA) Vanesa Del Rey
A brand-new horror book from the minds of Eisner Award-winner JORDIE BELLAIRE (PRETTY DEADLY, Vision, Batman) and critically acclaimed artist VANESA R. DEL REY (ZERO, Scarlet
Witch, Constantine) brings you to the sleepy, sunny town of Redlands, Florida. The police are failing to maintain control of their old-fashioned town, and a coven of killer witches plan to take everything from them. This summer, hide your bibles.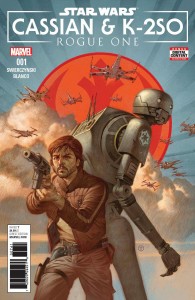 STAR WARS ROGUE ONE CASSIAN & K2SO SPECIAL #1
MARVEL COMICS
(W) Duane Swierczynski (A) Fernando Blanco (CA) Julian Totino Tedesco
• Cassian Andor is one of the top intelligence agents in the ranks of the Rebel Alliance, ably assisted by his reprogrammed Imperial security droid, K-2SO.
•  But naturally, the two weren't always on the same side of the Galactic Civil War.
•  Now, for the first time, read the story of the pair's first contentious meeting! It is very likely not to go well.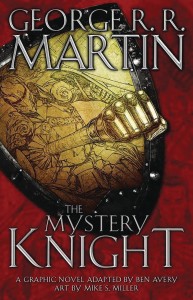 MYSTERY KNIGHT GN
BANTAM / SPECTRA
(W) George R. R. Martin, Ben Avery (A/CA) Mike S. Miller
A full-color graphic novel edition of The Mystery Knight, set in the bestselling Game of Thrones world, 90 years before Game of Thrones begins! The Mystery Knight is the third novella in the "Dunk and Egg" series, a sort of prequel to A Game of Thrones, given that it highlights a key bit of history leading up to those events. Our heroes are the noble but impoverished hedge knight Duncan and his bold squire, a boy known as Egg, but whose real name is Aegon Targaryen, and who will someday become King Aegon V the Unlikely – and Daenerys' great-grandfather.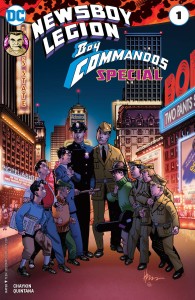 NEWSBOY LEGION & BOY COMMANDOS SPECIAL #1
DC COMICS
(W/A/CA) Howard Chaykin
Jack Kirby's two wartime kid gangs share their first adventure together in a novel-length tale written and illustrated by Howard Chaykin! When the Boy Commandos arrive in New York on the trail of a secret Axis agent, they're greeted as turf invaders by the crime-fighting Newsboys! Can these kids put aside their rivalry and join forces to protect the home front? This issue also includes the story "Turn on the Heat," starring the Newsboy Legion, from STAR SPANGLED COMICS #27, written and illustrated by Joe Simon and Jack Kirby.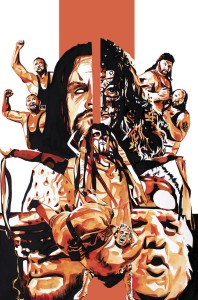 WWE SUMMER SLAM 2017 #1
BOOM! STUDIOS
(W) Ryan Ferrier & Various (A) Daniel Bayliss & Various (CA) Rob Schamberger
Get ready for another round of slobberknocker short stories set throughout WWE history, tying into the fan-favorite annual pay-per-view event SummerSlam!
NOW HERE'S THE FULL LIST!
If you want a full visual list of everything howabout you click on this hyperlink  (tho the Diamond  might not update til Monday or something)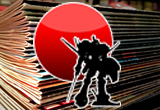 (the following list of comics reflects ALL the comics coming into BOTH locations. If there's something on this list that's NOT IN STOCK at your favorite BNW location DO NOT HESITATE  TO ASK FOR US TO ORDER IT FOR YOU!)
COMICS AND MAGAZINES
Action Comics #985
Adventure Time #67
All New Wolverine #23
Amazing Spider-Man #31
Anno Dracula #5 (OF 5)
Babyteeth #3
Back To The Future #22
Batgirl And The Birds Of Prey #13
Captain America #25
Clue #3
Deadpool Kills Marvel Universe Again #3 (OF 5)
Defenders #4
Detective Comics #962
Divided States Of Hysteria #3
Doctor Who 9th #15
Edge Of Venomverse #4 (OF 5)
First Strike #1
Flash #28
G Fan #116
Generations Phoenix & Jean Grey #1
Gotham Academy Second Semester #12
Grant Morrisons 18 Days #25
Grass Kings #6
Groo Play Of Gods #2
Hal Jordan And The Green Lantern Corps #26
Harbinger Renegade #6
Harley Quinn #25
Heavy Metal #287
Hellboy And The Bprd 1955 Secret Nature One Shot
Hobby Japan July 2017
Hulk #9
Inhumans Once Future Kings #1 (OF 5)
Invader Zim #22
Jean Grey #5
Jim Butcher Dresden Files Dog Men #3
Judge Dredd Blessed Earth #4
Justice League Of America #12
Justice League Power Rangers #5 (OF 6)
Kill Or Be Killed #11
Kiss Vampirella #3 (OF 5)
Low #19
Manifest Destiny #30
Marvel Universe Guardians Of Galaxy #21
Mister Miracle #1 (OF 12)
Ms Marvel #21
My Little Pony Friendship Is Magic #57
New Super Man #14
Newsboy Legion & Boy Commandos Special #1
Old Man Logan #27
Popeye Classics Ongoing #61
Real Science Adventures Flying She-Devils #5 (OF 6)
Red Hood And The Outlaws #13
Redlands #1
Riverdale (ONGOING) #5
Rocket #4
Rose #5
Sacred Creatures #2
Scooby Apocalypse #16
Secret Empire #8 (OF 10)
Secret Warriors #5
Shadow #1
Skin & Earth #2 (OF 6
Sovereigns #4
Spirit Hunters #9 (OF 12)
Spongebob Comics #71
Star Wars Doctor Aphra #11
Star Wars Rogue One Cassian & K2so Special #1
Suicide Squad #23
Supergirl #12
Superwoman #13
Tank Girl World War Tank Girl #4 (OF 4)
Think Tank Vol 5 #4
Titans #14
TMNT Dimension X #2
TMNT Universe #13
Transformers Till All Are One #12
Unbeatable Squirrel Girl #23
Unholy Grail #2
Unsound #3 (OF 4)
Venom #153
Violent Love #7
Wicked & Divine #30
WWE Summer Slam 2017 #1
Wynonna Earp Season Zero #2 (OF 5)
Youngblood #4
TRADE PAPERBACKS, GRAPHIC NOVELS, HARDCOVERS AND MANGA
Alan Moore Neonomicon Hc
Alien Vs Predator Life And Death Tp
Angel City Tp Town Without Pity
Captain Marvel Tp Vol 04 Earths Mightiest Hero
Castle In England Hc
Customer Is Always Wrong Hc
Cyborg Tp Vol 02 Danger In Detroit (REBIRTH)
Eclipse Tp Vol 02
Kill Or Be Killed Tp Vol 02
Legend Of Zelda Twilight Princess Gn Vol 02
My Pretty Vampire Hc
Mystery Knight Gn
Punisher Max Tp Complete Collection Vol 06
Spongebob Comics Tp Vol 03 Tales From Haunted Pine
Super Powers Tp Vol 01
Teenage Mutant Ninja Turtles Artisan Ed Hc
ODDS AND ENDS
Comic Book Trivia 2018 Boxed Calendar
Darth Vader & Son 2018 Wall Calendar
Marvel Gallery Ironheart Pvc Fig
Marvel Prem Coll Thanos Statue
Walking Dead 2018 Calendar
Walking Dead Amc 2018 16 Month Wall Cal
Walking Dead Negan Wrakk Splaugg Pin
Walking Dead Tv Lucille 36-In Foam Replica Bat