The weekend is in FULL SWING right now so why not sit back and put your feet up and look at what's coming this week in all things BNW!
If sifting through the internet seems like a bit too much of a task and you'd like us to beam this right to your phone (or home Cerebro-like computer system) try signing up for our handy weekly email newsletter!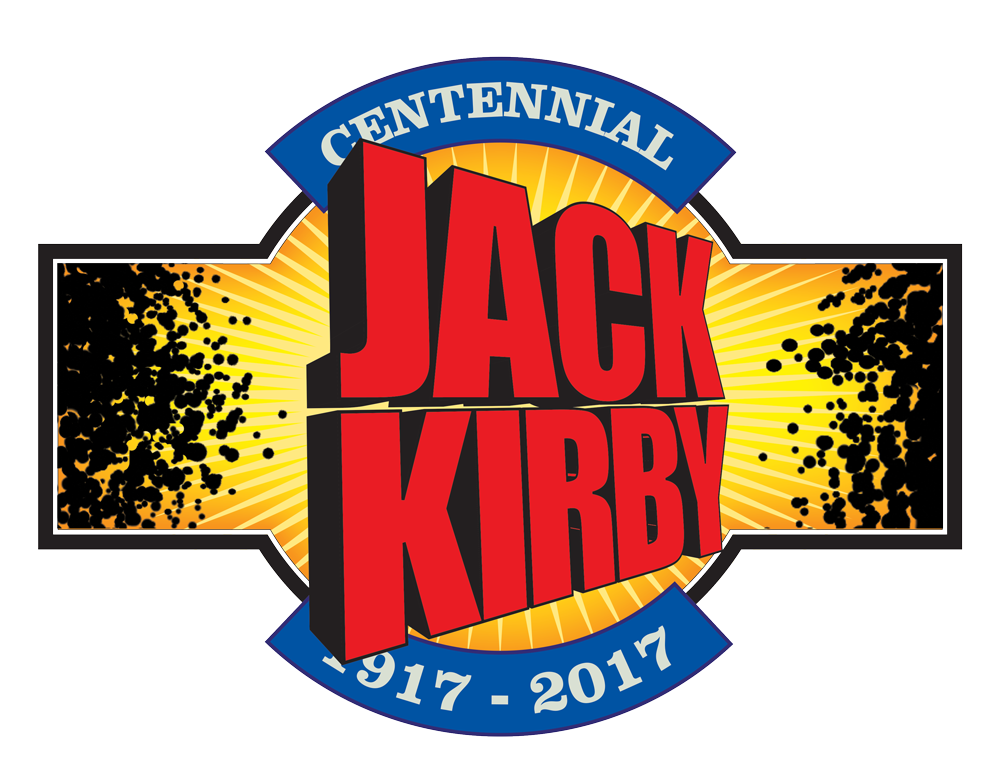 So the Big Day is almost upon us. Jack Kirby would be turning ONE-FREAKING-HUNDRED YEARS OLD on Monday! (That's August 28th for those of you nowhere near a calendar) Where ever you are we hope you take a second to thanks the comics gods for creating Jack and for Jack for creating them! In fact join in on the discussion over on our Old City Facebook page where we're encouraging people to share their fave Kirby thing, story, item or whatever! CHECK IT OUT
PSST! THIS BOOK IS ALREADY OUT!
You should probably grab this (or at the very least have someone grab it for you now for your holiday wish list…) because it's sooooo sweet!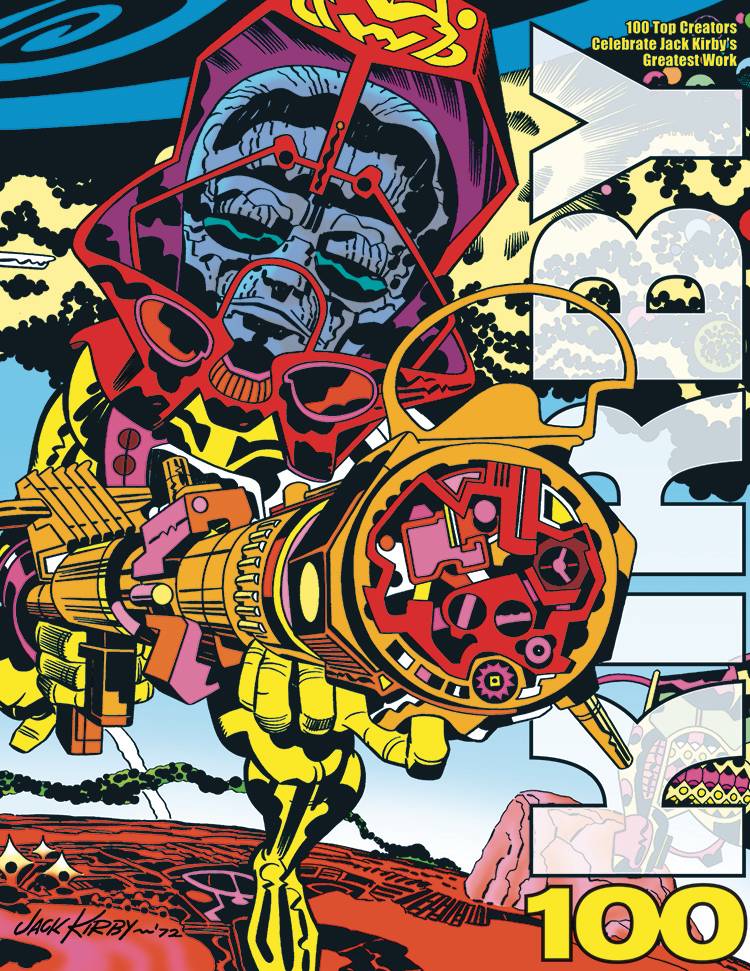 KIRBY 100
TWOMORROWS PUBLISHING
The party starts here! TwoMorrows and the Jack Kirby Collector magazine celebrate Jack Kirby's 100th birthday in style with the release of KIRBY100, a full-color visual holiday for the King of comics! It features an all-star line-up of 100 comics pros who critique key images from Kirby's 50-year career, admiring his page layouts, dramatics, and storytelling skills, and lovingly reminiscing about their favorite characters and stories. Featured are Bruce Timm, Alex Ross, Walter Simonson, John Byrne, Alan Davis, Joe Sinnott, Steve Rude, Adam Hughes, Wendy Pini, John Romita Sr., Dave Gibbons, P. Craig Russell, and dozens more of the top names in comics. Their essays serve to honor Jack's place in comics history, and prove (as if there's any doubt) that Kirby is King! This double-length book is edited by John Morrow and Jon B. Cooke, with a Kirby cover inked by Mike Royer.
These will be out this week!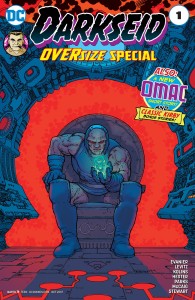 DARKSEID SPECIAL #1
DC COMICS
(W) Mark Evanier, Paul Levitz (A) Scott Kolins (CA) Chris Burnham
Mark Evanier, longtime Kirby associate and biographer (Kirby: King of Comics), tells a tale starring one of Jack's greatest villains. The latest daring escape from the orphanage of Granny Goodness leaves an infuriated Darkseid determined to capture and punish the escapees. The Lord of Apokolips puts his best hunter on the case, but one of Granny's students is unlike anyone he's encountered before. Plus, an untold tale of Omac by Paul Levitz and Phil Hester.
This issue also includes the stories "The All-Seeing Eye," from TALES OF THE UNEXPECTED #12, with art by Jack Kirby, and "Raid from Apokolips," from FOREVER PEOPLE #6, written and pencilled by Jack Kirby.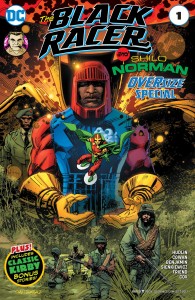 BLACK RACER & SHILO NORMAN SPECIAL #1
DC COMICS
(W) Reginald Hudlin (A/CA) Denys Cowan, Bill Sienkiewicz
Shilo Norman has taken up the mantle of Mister Miracle, following the example of Scott Free by cheating death on a daily basis. But when he pushes himself to the limit, the Black Racer comes calling. Now Shilo is literally running from death itself and a cosmic chase leads both target and hunter across the universe.
This issue also includes tales of the Young Gods of Supertown reprinted from NEW GODS #5, 7 and 8.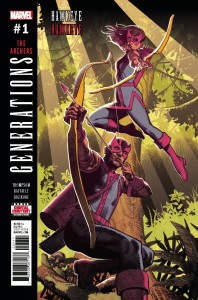 GENERATIONS HAWKEYE & HAWKEYE #1
MARVEL COMICS
(W) Kelly Thompson (A) Stefano Raffaele (CA) Greg Smallwood
TWO ARCHERS. ONE-SHOT.
•  Kate Bishop, A.K.A. Hawkeye, finds herself smack-dab in the middle of a battle royal between the world's most skilled sharpshooters – including an inexplicably young Clint Barton, A.K.A. the OTHER Hawkeye.
•  The prize? Bragging rights for being named the best, of course – oh, and you get to stay alive!
•  Unfortunately for Clint, several of his competitors are villains he's taken down, making HIM a primary target.
•  So, on top of figuring out where and WHEN she is, Kate's got to find a way to win this little contest of skills and keep her not-so-old pal Clint out of the crosshairs… easy, peasy.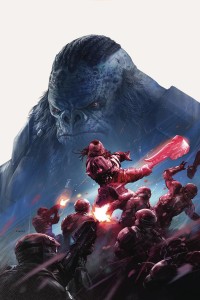 HALO RISE OF ATRIOX #1
DARK HORSE COMICS
(W) Cullen Bunn (A) Eric Nguyen (CA) Aleksi Briclot
An anthology based on 2017's Halo Wars 2, the real-time strategy video game from 343 Industries, which introduced a new ruthless villain, Atriox.
Atriox, the legendary Brute under the command of the alien collective known as the Covenant, leads a Brute assault against a UNSC military outpost. Wave after wave of Brutes are lost attacking the human outpost defended by a group of UNSC marines, the ruthless Atriox soldiers on. As his comrades fall, Atriox's hatred for the Covenant grows.
This five-chapter anthology collects stories by acclaimed comics creators Cullen Bunn, Jody Houser, John Jackson Miller, Alex Irvine, Claire Roe, Josan Gonzalez, Jonathan Wayshak, and Tristan Jones.
Ties in to new Halo Wars 2 video game for Xbox One. Released in February 2017.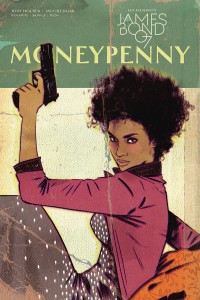 JAMES BOND MONEYPENNY ONE SHOT
D. E.
(W) Jody Houser (A) Jacob Edgar (CA) Tula Lotay
By writer JODY HOUSER (Mother Panic, Faith) and new artist JACOB EDGAR, a never-before-told mission starring MONEYPENNY, friend of JAMES BOND, former MI6 field agent and bodyguard of M! On a 'routine' protection mission, Moneypenny discovers a complicated assassination plot that bears a startling resemblance to a terrorist attack from her childhood. Can she call upon her secret agent skills to stop the plot…?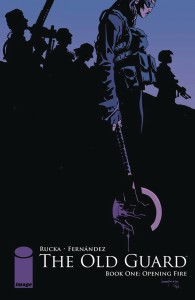 OLD GUARD TP BOOK 01 OPENING FIRE
IMAGE COMICS
(W) Greg Rucka (A/CA) Leandro Fernandez
Collecting the critically acclaimed miniseries by GREG RUCKA and LEANDRO FERNANDEZ. Old soldiers never die…and some of them don't even fade away. Cursed with immortality, Andromache of Scythia and her comrades-in-arms ply their trade for those who can find-and afford-their services. But in the 21st century, being immortal is a difficult secret to keep, and when you live long enough, you learn that there are many fates far worse than death.
Collects THE OLD GUARD #1-5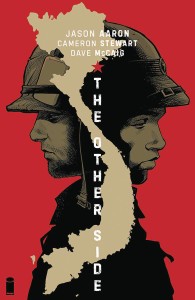 OTHER SIDE SPECIAL ED HC
IMAGE COMICS
(W) Jason Aaron (A/CA) Cameron Stewart
    THE OTHER SIDE SPECIAL EDITION is a hardcover collection of the Eisner-Award nominated miniseries that started it all for writer JASON AARON (SOUTHERN BASTARDS, THE GODDAMNED, Scalped)! With amazingly visceral artwork from CAMERON STEWART (MOTOR CRUSH, Fight Club 2) and vivid colors from DAVE McCAIG (American Vampire), THE OTHER SIDE tells an unforgettable Vietnam War story from the point of view of two young soldiers on both sides of the conflict.
THE OTHER SIDE SPECIAL EDITION will not only showcase this powerful war story but also include loads of extra materials straight from the files of both writer and artist. CAMERON STEWART was so committed to this project that he traveled to Vietnam to do preliminary research, and this collection will feature pictures, drawings, and journal entries from that trip.
Collects THE OTHER SIDE #1-5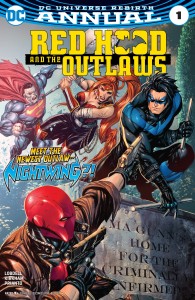 RED HOOD AND THE OUTLAWS ANNUAL #1
DC COMICS
(W) Scott Lobdell (A/CA) Tyler Kirkham
"Brothers in Arms"! When Red Hood discovers a new wave of criminal activity in Gotham City with a traveling circus at it's epicenter, he recruits Nightwing t help the Outlaws infiltrate the big top! Can the two would-be brothers put their differences aside and crack the case? Or will their division be the harbinger of their demise?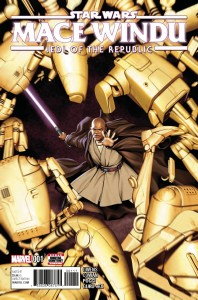 STAR WARS JEDI REPUBLIC MACE WINDU #1 (OF 5)
MARVEL COMICS
(W) Matt Owens (A) Denys Cowan (CA) Jesus Saiz
For over a thousand generations, the Jedi have been the peacekeepers of the galaxy…but now, at the dawn of the Clone Wars, they find themselves in a new role: generals in the Army of the Republic. As Mace Windu, one of the Jedi's greatest warriors, leads a small unit of Jedi into battle shortly after the war begins, the Jedi must make peace with their new role, or be lost to the violence around them!
SUPERGIRL ANNUAL #1
DC COMICS
(W) Steve Orlando (A) Steve Pugh (CA) Robson Rocha, Daniel Henriques
"EMERALD ERADICATION" part two! With her powers out of control, Emerald Empress takes the upper hand over Supergirl! These deadly tactical strikes will rattle the Girl of Steel to the core!
NOW HERE'S THE FULL LIST!
If you want a full visual list of everything howabout you click on this hyperlink  (tho the Diamond  might not update til Monday or something)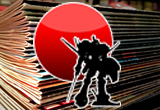 (the following list of comics reflects ALL the comics coming into BOTH locations. If there's something on this list that's NOT IN STOCK at your favorite BNW location DO NOT HESITATE  TO ASK FOR US TO ORDER IT FOR YOU!)
COMICS AND MAGAZINES
All New Classic Archie Your Pal Archie #2
All Star Batman #13
America #6
Angel Season 11 #8
Batvark #1
Black Magick #7
Black Panther #17
Black Racer & Shilo Norman Special #1
BPRD Devil You Know #2
BtVS Season 11 #10
Crosswind #3
Darkseid Special #1
Deadly Class #30
Deadpool #35
Doctor Strange Sorcerers Supreme #11
Doctor Who 11th Year Three #9
Doctor Who Lost Dimension Alpha #1
Dungeons & Dragons Frost Giants Fury #5
Edge Of Venomverse #2 (OF 5) 2nd Ptg
Faith And The Future Force #2 (OF 4)
Generations Hawkeye & Hawkeye #1
Ghostbusters 101 #6 (OF 6)
GI Joe (2016) #8
GI Joe A Real American Hero #243
Go Go Power Rangers #2
Grimm Fairy Tales #8
Guardians Of Galaxy Telltale Series #2 (OF 5)
Gwar Orgasmageddon #3 (OF 4)
Halo Rise Of Atriox #1
Infamous Iron Man #11
James Bond Moneypenny One Shot
Jean Grey #6
Jimmys Bastards #3
Justice League Of America #13
Lady Killer 2 #5
Lady Mechanika Clockwork Assassin #2 (OF 3)
Mighty Captain Marvel #8
Miraculous Adventures Ladybug Cat Noir #2
Moon Girl And Devil Dinosaur #22
Optimus Prime #10
Orphan Black Deviations #4 (OF 6)
Paklis #4
Previews #348 September 2017
Marvel Previews Vol 04 #2 September 2017 Extras
Rapture #4
Rebels These Free & Independent States #6 (OF 8)
Red Hood And The Outlaws Annual #1
Ringside #11
Robotech #2
Saga #46
Savage Dragon #226
Secret Empire #10 (OF 10)
Space Riders Galaxy Of Brutality #3
Spawn #277
Spider-Gwen #23
Spirit Hunters #10 (OF 12)
Star Wars #35
Star Wars Jedi Republic Mace Windu #1 (OF 5)
Steven Universe Ongoing #7
Supergirl Annual #1
Thanos #10
Theres Nothing There #4
TMNT Dimension X #5
Uncanny Avengers #26
Victor Lavalle Destroyer #4 (OF 6)
Wonder Woman #29
X-Files (2016) #17
X-Files Origins II Dog Days Of Summer #3 (OF 4)
X-Men Blue #10
TRADE PAPERBACKS, GRAPHIC NOVELS, HARDCOVERS AND MANGA
Batman Tp Vol 03 I Am Bane (REBIRTH)
Comic Book History Of Comics Tp Birth Of A Medium
Copperhead Tp Vol 03
Deadpool Vs Punisher Tp
Disney Frozen Comics Coll Tp Travel Arendelle
Goliath Gn
Jupiters Legacy Tp Vol 02
Kigurumi Guardians Gn Vol 01
My Little Pony Movie Prequel Tp
No Plan B Art Of Michael Avon Hc
Old Guard Tp Book 01 Opening Fire
Other Side Special Ed Hc
Providence Ltd Hc Act 03
Sun Bakery Fresh Coll Tp
Unstoppable Wasp Tp Vol 01 Unstoppable
Wonder Girl Adventures Of A Teen Titan Tp
ODDS AND ENDS
Dragonball Super 2018 Wall Calendar
Spider-Man Homecoming Adult Fabric Cowl Mask