It's Spider-man Homecoming weekend! It's great go see it…here's what we'll have for you this week! 7.12.17!
What's up for the week of Wednesday July 12, 2017!
If sifting through the internet seems like a bit too much of a task and you'd like us to beam this right to your phone (or home Cerebro-like computer system) try signing up for our handy weekly email newsletter!
PRE-RELEASE WEEKEND !
Our Willow Grove location will be hosting 3 pre-release events for the new Magic: the Gathering set, Hour of Devastation, starting at midnight last night. BE THERE! INFO OVER HERE
FUNKO'S SPECIALTY POPS GET DUM
"Mulder, it's me"
A post shared by Brave New Worlds Old City (@bnwcomicsoc) on
WHAT A POWER COUPLE!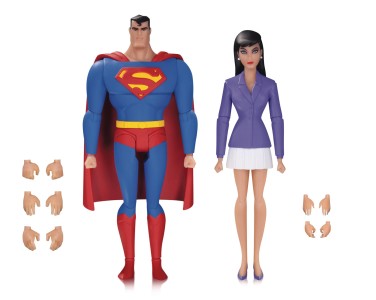 SUPERMAN ANIMATED SER SUPERMAN & LOIS LANE AF 2 PK
DC COMICS
DC's greatest animated couple is now available in this action figure 2-pack based on designs from SUPERMAN: THE ANIMATED SERIES. Created from actual design pages from the show's creators, these 6″ renderings of Man of Steel and the Daily Planet's most daring reporter are brought to life in spectacular detail.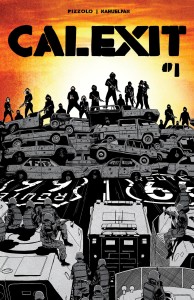 CALEXIT #1

BLACK MASK COMICS
(W) Matt Pizzolo (A/CA) Amancay Nahuelpan
What if a fascist, autocratic President took over the United States? And what if that President lost California, the sixth largest economy on Earth, by nearly 2-to-1…a margin of almost 3 1/2 million votes? What if the day after that President took power, the largest mass demonstration in history occurred, and the state with the largest turnout was California. And then, the following week, two of the largest international airports in the world, California's LAX and SFO, were blockaded by protesters? What if California refused to be ruled? From the creators of YOUNG TERRORISTS, Matteo Pizzolo (GODKILLER) and Amancay Nahuelpan (CLANDESTINO), comes this tale of resisting oppression, punching Nazis, protecting each other, kicking ass, and demanding liberty for all.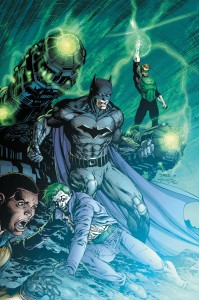 DARK DAYS THE CASTING #1
DC COMICS
(W) Scott Snyder, James TynionIV (A) Jim Lee & Various (CA) Jim Lee, Scott Williams
The Joker's surprise attack threatens to lay waste to all of Batman's carefully laid plans. Will the Dark Knight be able to regain the trust of his closest allies, Green Lantern and Duke, and prevent the forces of darkness from consuming the DC Universe?! Will Hawkman's warning stop our heroes from peering into the abyss? The great comics event of summer 2017 is on its way, courtesy of superstar writers Scott Snyder and James Tynion IV with art by a master class of comics artists: Andy Kubert, Jim Lee and John Romita Jr.!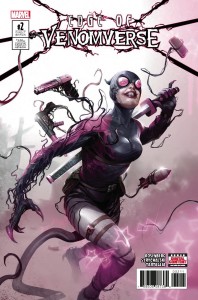 EDGE OF VENOMVERSE #2 (OF 5)
MARVEL COMICS
(W) Christopher Hastings (A) Irene Strychalsk (CA) Francesco Mattina
A PINK NIGHTMARE!
•  The wall-breaking wunderkind we call Gwenpool gets ahold of the VENOM SYMBIOTE and turns into a sword-slinging, web-swinging master of disaster!
•  But it won't all be fun and games when Gwenpool comes across something huge… something that will directly lead to the Venom event of 2017!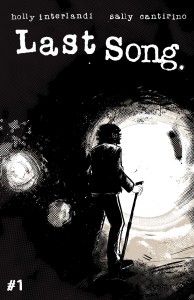 LAST SONG #1

BLACK MASK COMICS
(W) Holly Interlandi (A/CA) Sally Cantirino
Nicky Marshall was saved by rock and roll – or so he likes to think. An awkward upbringing and turmoil following his father's suicide led Nicky to form a band called Ecstasy with his childhood friend Drey. The music takes them to Los Angeles, raw and gritty and teeming with personalities.
Nicky thinks they're ready for stardom, but no one's ever ready for stardom. This first of four oversized issues begins in the 1980s, grows out of grassroots clubs & introduces Ecstasy to the world – whether it's ready for them or not. From the brand new team of Holly Interlandi on scripts and Sally Cantirino on pencils & inks, this unique, heartbreaking story is about letting the music in… how it changes you and affects everyone around you, for better & worse.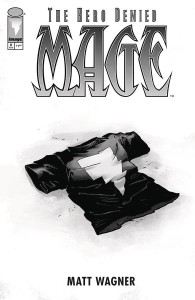 MAGE HERO DENIED #0
IMAGE COMICS
(W/A/CA) Matt Wagner
MATT WAGNER returns with the third and final volume of his epic fantasy trilogy-MAGE: THE HERO DENIED. This long-awaited conclusion follows the adventures of the reluctant everyman hero Kevin Matchstick, who, after encountering a shaggy and beguiling wizard, discovers he is the reincarnation of the legendary Pendragon and able to wield the power of the mystical weapon, Excalibur. The story picks up several years after the fateful climax of THE HERO DEFINED and finds Kevin beginning to once again doubt the virtue of his actions and the course of his destiny.
This introductory, half-sized issue #0 continues MAGE's tradition of an "Interlude" short-adventure, bridging the gap between this series and the previous storyline. It also acts as a perfect jumping-on spot for new readers.
 (also available this week!I

MAGE TP BOOK 01 HERO DISCOVERED VOL 01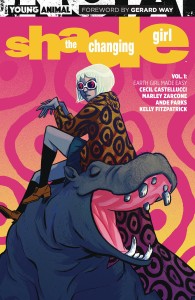 SHADE THE CHANGING GIRL TP VOL 01 EARTH GIRL MADE EASY

DC COMICS
(W) Cecil Castellucci & Various (A) Marley Zarcone & Various (CA) Becky Cloonan
On the planet Meta, young Loma steals the madness coat that once belonged to Rac Shade and makes a break across galaxies to take up residence in a new body: Earth girl Megan Boyer. Only now Loma learns that Megan was a bully whom everyone hated, and Loma has to survive high school with the ever-growing and uncontrollable madness at her side-not to mention there are people back on her homeworld who might just want Shade's coat back. Collects issues #1-6.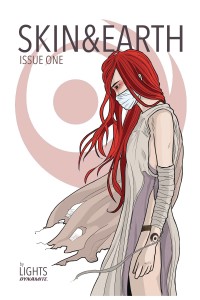 SKIN & EARTH #1 (OF 6)
D. E.
(W/A/CA) Lights
Skin & Earth is a story of a girl looking for hope in a hopeless world. Caught between romance and cults, gods and mortals, and just trying to find a good borscht, Enaia Jin is lead down a dark path by new lovers that reveal a twisted fantasy world and her own true nature. Set in a post-apocalyptic future where corporations rule, this adventurous tale of loneliness, deceit and self-discovery begins here!
Written and drawn by alt-pop phenomenon Lights, Skin & Earth ties directly into her next full length album, released in Fall 2017 on Warner Bros Records.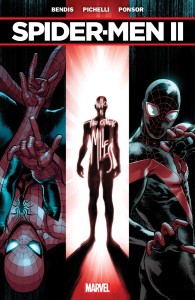 SPIDER-MEN II #1 (OF 5)
MARVEL COMICS
(W) Brian Michael Bendis (A) Sara Pichelli (CA) Sara Pichelli, Justin Ponsor
THIS IS IT, TRUE BELIEVERS!
The moment five years in the making is finally here! The first time Peter Parker and Miles Morales met ended with a question – WHO IS THE MILES MORALES OF THE MARVEL UNIVERSE?! Now that the Miles you know and love is with Peter in the Marvel Universe, you're finally going to get that answer to who the OTHER Miles Morales is! And that's just the tip of the iceberg as Brian Michael Bendis and Sara Pichelli bring you the next heart-stopping adventure for both Peter Parker and Miles Morales!
NOW HERE'S THE FULL LIST!
If you want a full visual list of everything howabout you click on this hyperlink  (tho the Diamond  might not update til Monday or something)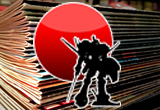 (the following list of comics reflects ALL the comics coming into BOTH locations. If there's something on this list that's NOT IN STOCK at your favorite BNW location DO NOT HESITATE  TO ASK FOR US TO ORDER IT FOR YOU!)
COMICS AND MAGAZINES
Action Comics #983
Amazing Spider-Man #30
American Way Those Above And Below #1 (OF 6)
Animosity #8
Animosity The Rise #2
Batgirl And The Birds Of Prey #12
Black Cloud #4
Black Panther Crew #4
Briggs Land Lone Wolves #2
Bug The Adventures Of Forager #3 (OF 6)
Calexit #1
Cinema Purgatorio #11
Dark Days The Casting #1
Deadly Class #29
Deadpool #33
Defenders #3
Detective Comics #960
Diablo House #1
Dirk Gently Salmon Of Doubt #9
Divided States Of Hysteria #2
Doctor Strange Sorcerers Supreme #10
Doctor Who 12th Year Three #5
Dragon Age Knight Errant #3
Edge Of Venomverse #2 (OF 5)
Eternal Empire #3
Flash #26
Game Of Thrones Clash Of Kings #2
Generation X #4
GFT Grimm Tales Of Terror Vol 3 #7
GFT Van Helsing Vs The Mummy Of Amun Ra #6 (OF 6)
Godshaper #4
Gotham Academy Second Semester #11
Grass Kings #5
Groo Play Of Gods #1
Hal Jordan And The Green Lantern Corps #24
Harbinger Renegade #5
Hulk #8
Invader Zim #21
Jean Grey #4
Jim Butcher Dresden Files Dog Men #2
Josie & The Pussycats #8
Judge Dredd Blessed Earth #3
Justice League Of America #10
Kaijumax Season 3 #1
Kill Or Be Killed #10
Last Song #1
Mage Hero Denied #0
Marvel Universe Guardians Of Galaxy #20
Micronauts Wrath Of Karza #3 (OF 5)
Misfit City #3 (OF 4)
My Little Pony Friendship Is Magic #56
Neil Gaiman American Gods Shadows #5
New Super Man #13
Old Man Logan #26
Optimus Prime #9
Orphan Black Deviations #3 (OF 6)
Pierce Brown Red Rising #3
Planet Of Apes Green Lantern #6
Real Science Adventures Flying She-Devils #4 (OF 6)
Red Hood And The Outlaws #12
Regression #3
Rocket #3
Rose #4
Scooby Apocalypse #15
Secret Warriors #4
Skin & Earth #1 (OF 6)
Spider-Men II #1 (OF 5)
Spongebob Comics #70
Star Wars Darth Vader #3
Star Wars Doctor Aphra #9
Star Wars Insider #174 Newsstand Ed
Suicide Squad #21
Supergirl #11
Superwoman #12
Titans #13
Unbeatable Squirrel Girl #22
Uncanny Avengers #25
Warhammer 40000 Revelations #4 (OF 4)
Venom #152
Weapon X #5
Wonder Woman #26
Wynonna Earp Season Zero #1 (OF 5)
X-Men Blue #7
Youngblood #3
TRADE PAPERBACKS, GRAPHIC NOVELS, HARDCOVERS AND MANGA
Birthright Tp Vol 05
Cinema Purgatorio #11
Clean Room Tp Vol 03 Waiting For The Stars
Guardians Of Galaxy New Guard Tp Vol 02 Wanted
Hulk Tp Vol 01 Deconstructed
Justice League Rebirth Dlx Coll Hc Book 01
Justice League Tp Vol 03 Timeless (REBIRTH)
Mage Tp Book 01 Hero Discovered Vol 01
Nightwing Tp Vol 06 To Serve And Protect
Planetary Tp Book 01
Ragnarok Hc Vol 02 Lord Of The Dead
Shade The Changing Girl Tp Vol 01 Earth Girl Made
S**T And P**S Gn
Star Trek Boldly Go Tp Vol 01
TOYS
Superman Animated Ser Superman & Lois Lane Af 2 Pk