It's our Nation's 241st birthday weekend! NEW COMICS WILL BE OUT ON WEDNESDAY JULY 5th despite the holiday falling on Tuesday! We will have comics in and around 11am at both shops (some of them may just be being placed lovingly on our racks as you come in if you're on of the earlier comics birds getting the comics worm most Wednesdays)…enjoy your BBQs and Fireworks extravaganzas this weekend everyone!
What's up for the week of Wednesday July 5, 2017!
If sifting through the internet seems like a bit too much of a task and you'd like us to beam this right to your phone (or home Cerebro-like computer system) try signing up for our handy weekly email newsletter!
WE'VE GOT OTHER MAGICAL STUFF GOIN' ON!
Our Willow Grove location will be hosting 3 prerelease events for the new Magic: the Gathering set, Hour of Devastation, beginning at midnight on July 7th. BE THERE! INFO OVER HERE
PINS! WE'VE GOT PINS!
Mondo Tees artist (and a guy who used to show his sweet sweet art off at our Old City First Friday Shows) Tom Whalen has fashioned a series of stylish enamel pins featuring your favorite Marvel Comics characters! Perfect for decorating a backpack or lanyard or wearing on a jacket or shirt, these soft enamel pins measure roughly 1″ tall and feature a single post with butterfly clutch for fastening. These pins are the perfect and stylish way to show your love for Marvel Comics at school, at work, or out on the town!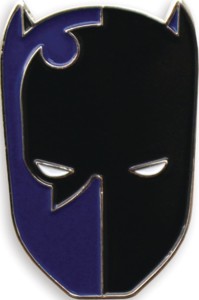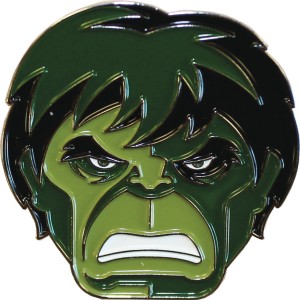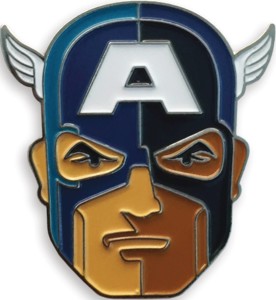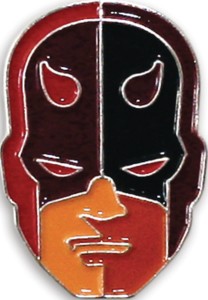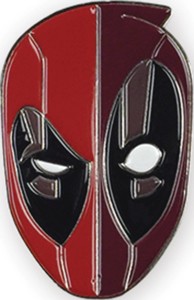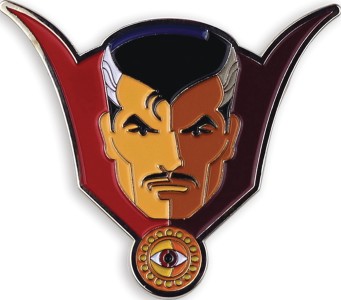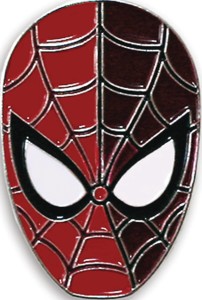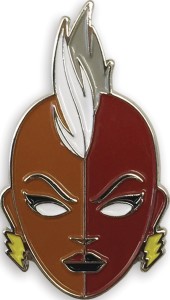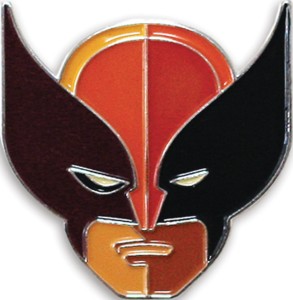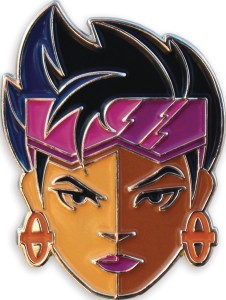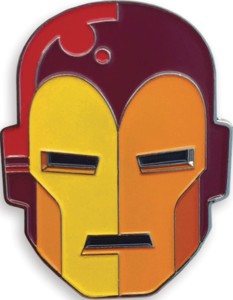 YO! WE GOT THIS SICK WOLVERINE FROM SIDESHOW!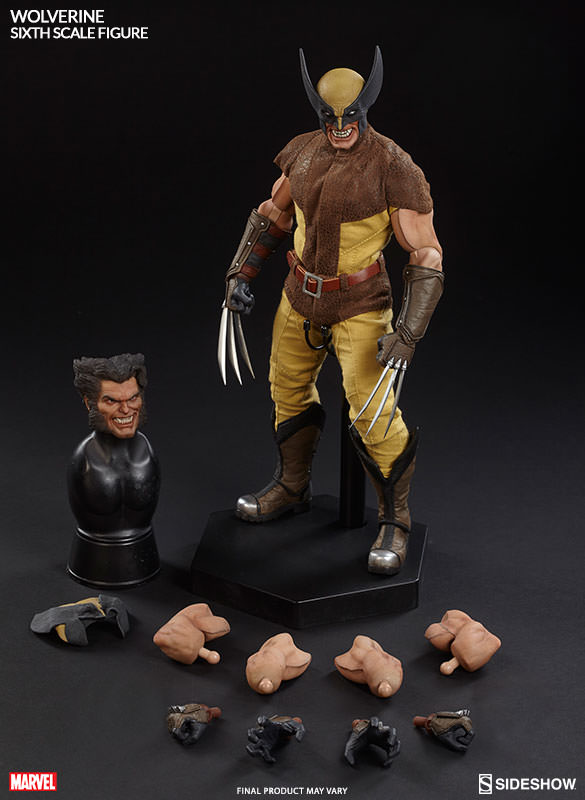 He's available at both locations as of RIGHT NOW!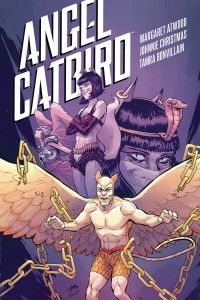 ANGEL CATBIRD HC VOL 03 CATBIRD ROARS
DARK HORSE COMICS
(W) Margaret Atwood (A/CA) Johnnie Christmas
It's all-out war in the madcap conclusion to Angel Catbird's superhero saga. The evil rat army is aiming for world domination, and only a ragtag gang of half-cats stands in their way. Internationally best-selling novelist and animal lover Margaret Atwood pens the conclusion to the dramatic, hilarious, and heartwarming trilogy.
o Featuring a foreword by Kelly Sue DeConnick!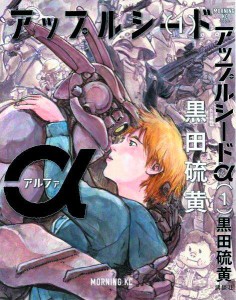 APPLESEED ALPHA HC GN VOL 01
KODANSHA COMICS
(W) Masamune Shirow, Iou Kuroda (A/CA) Iou Kuroda
A prequel to the cyberpunk franchise Appleseed by Shirow Masamune, creator of The Ghost in the Shell. In the 22nd century, New York City is a war-torn place ruled by warlords and a giant robot mayor with three eyes and a three-piece suit. While there, Deunan and her cyborg lover Briareos stumble across two citizens of a legendary utopia. It's up to them to guard what could be humanity's best chance to rebuild. Note: New format and increased page count.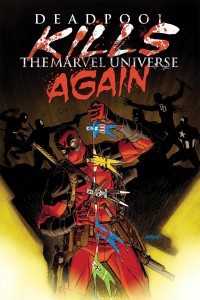 DEADPOOL KILLS MARVEL UNIVERSE AGAIN #1 (OF 5)
MARVEL COMICS
(W) Cullen Bunn (A) Dalibor Talajic (CA) Dave Johnson
Remember the time Deadpool went a little TOO crazy and killed the entire Marvel Universe? Well, this isn't that. This is a DIFFERENT time. Writer Cullen Bunn and artist Dalibor Talajic (A.K.A. the creators behind DEADPOOL KILLS THE MARVEL UNIVERSE) have reunited for ANOTHER tale of Deadpool taking out all of your faves in the most horrific ways possible! It's gonna hurt him more than it hurts you…and you're gonna love it!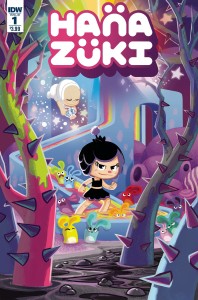 HANAZUKI FULL OF TREASURES #1
IDW PUBLISHING
(W) David Mariotte (A/CA) Nico Pena
"A Moonflower is Born." The origin of Hanazuki! Based on the new digital-first show, Hanazuki: Full of Treasures comes a comic retelling of the birth of Hanazuki! On a distant moon, Hanazuki is the new protector of a group of cutie-pies known as Hemkas and the guardian of special treasures that will turn back the forces of darkness!
•  Based on the first episode of Hanazuki: Full of Treasures, which has over 2 million views on YouTube!
•  Catch the wave of the hit show, interactive app, and more!
•  Don't miss out on this treasure, you irresistible yumbuckets!
•  Check out the retailer incentive covers by animated series artists Nicoletta Baldari and Christina Ellis!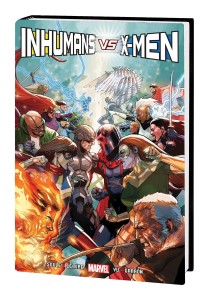 INHUMANS VS X-MEN HC
MARVEL COMICS
(W) Charles Soule, Jeff Lemire (A) Various (CA) Leinil Francis Yu
The X-Men and Inhumans have been on a collision course ever since the link was proven between the Inhumans' precious Terrigen Mist and the sickness and death of many mutants. And when the Beast discovers that mutants have only two weeks left before Earth becomes uninhabitable for them, an Inhuman/mutant war is unavoidable! It all begins with one choice, and the world will never be the same! As New Attilan comes under attack, the Inhumans won't surrender without a fight – but when the X-Men target the Terrigen cloud, will that mean the end of the line for the entire Inhuman legacy? Karnak vs. Fantomex! Emma Frost vs. Medusa! The NuHumans vs. Magneto! IVX delivers sensational set pieces and gargantuan grudge matches that promise to shatter the Marvel Universe as you know it! Collecting INHUMANS VS. X-MEN #0-6.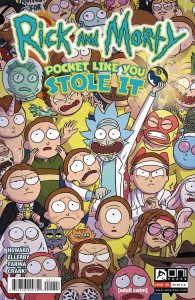 RICK & MORTY POCKET LIKE YOU STOLE IT #1 (OF 5)
ONI PRESS INC.
(W) Tini Howard (A/CA) Marc Ellerby, Katy Farina
Rick and Morty: Pocket Like You Stole It is a new comic book miniseries based on the popular Adult Swim television series and inspired by the Pocket Mortys mobile game! In this five issue series, Morty is on a quest to free himself (and all the other Mortys) from the clutches of Ricks, who collect Mortys and force them to battle one another for schmeckles and glory. Along the way, he'll discover the grisly history of Morty battling, the dastardly lengths that Ricks are willing to stoop to in order to win, and perhaps… the strength in himself that's needed to free the Mortys once and for all?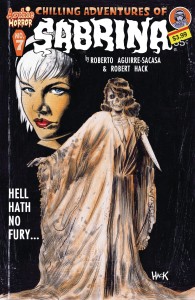 SABRINA #7
ARCHIE COMIC PUBLICATIONS
(W) Roberto Aguirre Sacasa (A/CA) Robert Hack
The horror adventures of Sabrina return! Learn the haunting back story of Sabrina's father, Edward Spellman.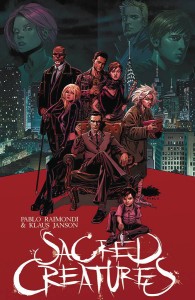 SACRED CREATURES #1
IMAGE COMICS
(W) Pablo Raimondi, Klaus Janson (A/CA) Pablo Raimondi
When the supernatural forces maintaining the fragile balance of power in this world start to unravel, Josh Miller, a young college grad and expecting father, is caught in the middle of a vast conspiracy threatening to tear apart the foundations of humanity as we know it. As myth and reality collide, Josh finds himself on the frontline of a battle against an enemy dating back to the beginning of time itself.
Comic legends KLAUS JANSON (Daredevil, Dark Knight Returns) and PABLO RAIMONDI (X-Factor, Book of Doom) proudly present SACRED CREATURES, their first-ever creator-owned series, with a monster-sized first issue featuring 66 pages of color art!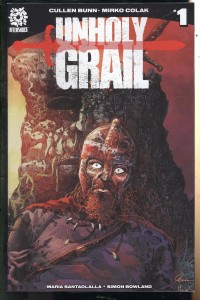 UNHOLY GRAIL #1

AFTERSHOCK COMICS
(W) Cullen Bunn (A/CA) Mirko Colak
Arthur Pendragon was the king of all Britain. His story is legendary. Merlin. The Lady of the Lake. Excalibur. Camelot. The Knights of the Round Table. But these stories are bright lies painted over the truth. Here is presented the gospel of Arthur's bloody rise to power and his unholy reign. The legend of King Arthur is not the stuff of legends, but the fuel of nightmares.
As Arthur descends into darkness, is there any lingering hope that he still might do something good?
From writer Cullen Bunn (Uncanny X-Men, Deadpool) and artist Mirko Colak (Punisher) comes a Lovecraftian take on the Arthurian legend that HAD to be told at AfterShock Comics.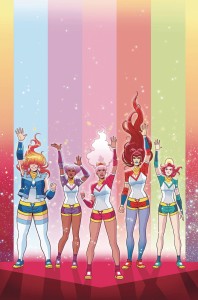 ZODIAC STARFORCE CRIES OF FIRE PRINCE #1
DARK HORSE COMICS
(W) Kevin Panetta (A/CA) Paulina Ganucheau
An elite group of teenage girls with magical powers have sworn to protect our planet against dark creatures . . . as long as they can get out of class! Known as the Zodiac Starforce, these high-school girls aren't just combating math tests-they're also battling monsters!
After defeating a former ZS member and her mean-girl minions, the girls thought they'd get a little break! But a new big bad's come out to play, and demons are starting to overrun the downtown!
NOW HERE'S THE FULL LIST!
If you want a full visual list of everything howabout you click on this hyperlink  (tho the Diamond  might not update til Monday or something)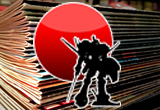 (the following list of comics reflects ALL the comics coming into BOTH locations. If there's something on this list that's NOT IN STOCK at your favorite BNW location DO NOT HESITATE  TO ASK FOR US TO ORDER IT FOR YOU!)
COMICS AND MAGAZINES
Adventure Time #66
All New Guardians Of Galaxy #5
All New Wolverine #22
Alter Ego #147
Amory Wars Good Apollo #4 (OF 12)
Ash vs AoD #1
Assassins Creed Reflections #4 (OF 4)
Assassins Creed Uprising #5
Avengers #9
Babyteeth #2
Bane Conquest #3 (OF 12)
Batman #24 3rd Ptg
Batman #26
Beauty #16
Black Bolt #3
Bloodshots Day Off #1
Champions #10
Cyborg #14
Daredevil #23
DC Comics Bombshells #30
Deadpool Kills Marvel Universe Again #1
Deathstroke #21
Doc Savage Ring Of Fire #4 (OF 4)
Doctor Who 12th Year Three #5
Doctor Who Ghost Stories #4 (OF 4)
Everafter From The Pages Of Fables #11
Extremity #5
GI Joe (2016) #7
Giant Days #28
Green Arrow #26
Green Lanterns #26
Gwar Orgasmageddon #2 (OF 4)
Hanazuki Full Of Treasures #1
Harley Quinn #23
Hawkeye #8
Hi Fructose Magazine Quarterly #44
Injustice 2 #5
Iron Fist #5
James Bond #5
Jem & The Holograms Misfits Infinite #1 (OF 3)
Jessica Jones #10
Jupiters Legacy Vol 2 #5 (OF 5)
Justice League #24
Lady Mechanika Clockwork Assassin #1 (OF 3)
Letter 44 #34
Marvel Universe Ult Spider-Man Vs Sinister Six #11
Marvels Thor Ragnarok Prelude #1 (OF 4)
Motor Girl #7
Namwolf #1 2nd Ptg
Nick Fury #4
Nightwing #24
Predator Hunters #3
Rat Queens #4
Redline #5
Rick & Morty Pocket Like You Stole It #1 (OF 5)
Riverdale (ONGOING) #4
Rock Candy Mountain #4
Sabrina #7
Sacred Creatures #1
Samaritan Veritas #2
Savage Things #5 (OF 8)
Secret Empire Brave New World #3 (OF 5)
Seven To Eternity #7
Shade The Changing Girl #10
Skybourne #4
Snotgirl #6
Spider-Man #18
Spider-Man Deadpool #19
Spider-Man Master Plan #1
Star Wars #33
Star Wars Darth Maul #3 (OF 5) 2nd Ptg
Star Wars Rogue One Adaptation #4 (OF 6)
Starstruck Old Proldiers Never Die #6 (OF 6)
Stray Bullets Sunshine & Roses #25
Sun Bakery #4
Superman #26
Theres Nothing There #3
Transformers Till All Are One #11
Unholy Grail #1
Unsound #2
Unstoppable Wasp #7
Vampirella #4
Visitor How And Why He Stayed #5 (OF 5)
Walking Dead #169
Weapon X #3 2nd Ptg
Wicked & Divine #29
Woods #33
X-Men Gold #2 2nd Ptg
X-Men Gold #3 2nd Ptg
X-Men Gold #4 2nd Ptg
X-Men Gold #7
Zodiac Starforce Cries Of Fire Prince #1
TRADE PAPERBACKS, GRAPHIC NOVELS, HARDCOVERS AND MANGA
Angel Catbird Hc Vol 03 Catbird Roars
Appleseed Alpha Hc Gn Vol 01
Beanworld Hc Vol 04 Hoka Hoka Burbl Burbl
Berserk Tp Vol 38
DC Super Hero Girls A Kids Coloring Book Tp
Death Of Stalin Hc
Deathstroke Tp Vol 02 The Gospel Of Slade (REBIRTH)
Dept H Hc Vol 02 After The Flood
Empress Tp Book 01
He Man Thundercats Tp
Inhumans Vs X-Men Hc
Injustice Ground Zero Hc Vol 01
Log Horizon Light Novel Vol 08 Larks Take Flight
Monstress Tp Vol 02
Star Wars Tp Vol 05 Yodas Secret War
Tokyo Ghost Dlx Ed Hc
Wonder Woman By Greg Rucka Tp Vol 02
ODDS AND ENDS
MARVEL COMICS INFINITY GAUNTLET PX DESK MONUMENT
MONDO X MARVEL COMICS BABY GROOT ENAMEL PIN 
MONDO X MARVEL COMICS BLACK PANTHER ENAMEL PIN
MONDO X MARVEL COMICS CAPTAIN AMERICA ENAMEL PIN 
MONDO X MARVEL COMICS CYCLOPS ENAMEL PIN
MONDO X MARVEL COMICS DAREDEVIL ENAMEL PIN
MONDO X MARVEL COMICS DEADPOOL ENAMEL PIN
MONDO X MARVEL COMICS DR. STRANGE ENAMEL PIN
MONDO X MARVEL COMICS INCREDIBLE HULK ENAMEL PIN 
MONDO X MARVEL COMICS IRON MAN ENAMEL PIN
MONDO X MARVEL COMICS JUBILEE ENAMEL PIN 
MONDO X MARVEL COMICS SPIDER-MAN ENAMEL PIN
MONDO X MARVEL COMICS STORM (MOHAWK) ENAMEL PIN
MONDO X MARVEL COMICS WOLVERINE (BROWN SUIT) ENAMEL PIN