Every week I assemble a list of all the cool new stuff coming to the Brave New Worlds nearest you as well as try corral all the stuff we've got going on and put them all here for your convenience! This should keep you busy for a few minutes while you wait in line to get into Wizard World to meet Chuck Norris…
If sifting through the internet seems like a bit too much of a task and you'd like us to beam this right to your phone (or home Cerebro-like computer system) try signing up for our handy weekly email newsletter!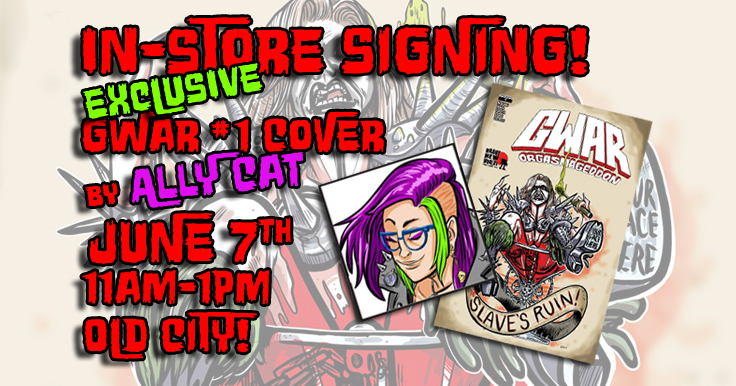 GWAR has a comic coming out and we've got an exclusive cover for issue #1 done by a friend of ours, you may remember from back when we did Art Shows in Old City, Ally Cat!
She'll be on hand doing $10 drawings and signing issue #1 the day it hits shelves, which is June 7th from 11am-1pm!
Look how sweet this cover is! A must for the
GWAR
fan in your life!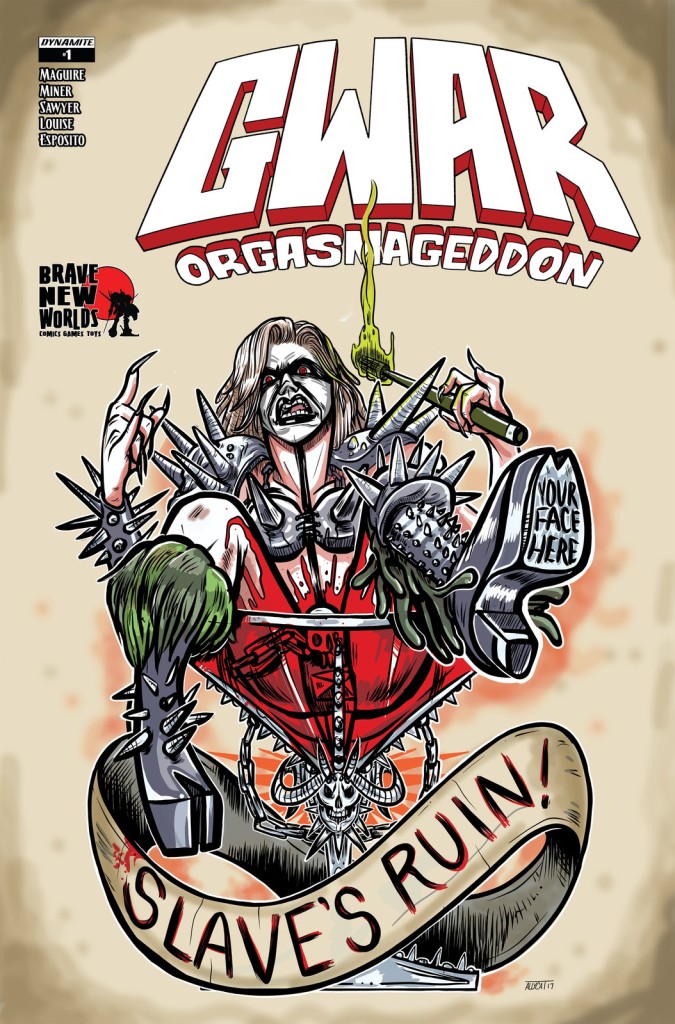 IT'S WONDER WOMAN DAY!
Come on by either shop for some free Wonder Woman swag today and celebrate!
HOT TOYS YODA!

ALL TIME COMICS ATLAS #1
FANTAGRAPHICS BOOKS
(W) Josh Bayer, Benjamin Marra (A) Benjamin Marra (CA) Das Pastoras & Various
The American public is being manipulated. The media is powerless. The Congressman is corrupt. Can Atlas save us? Or will be defeated…. by his own deepest fears? Writer Josh Bayer and acclaimed artist Ben Marra (Terror Assaulter: O.M.W.O.T.) present the darkest, the most political, the most relevant and the most fantastic ALL TIME COMICS adventure yet. Read it now, before Congress says you can't!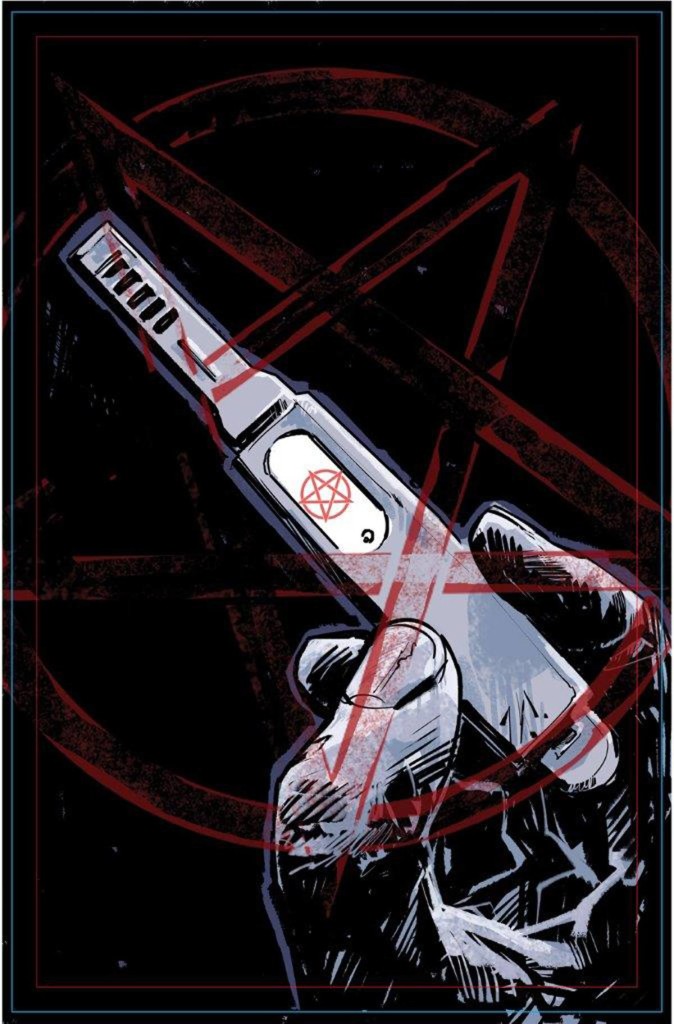 BABYTEETH #1
AFTERSHOCK COMICS
(W) Donny Cates (A/CA) Garry Brown
NEW SERIES! Sadie Ritter is sixteen years old, nine months pregnant, and scared out of her sweet nerdy mind. Having a baby that young is tough, but with the support of her loving family behind her, everything should be okay. OH YEAH, and also her baby is the antichrist and it's going to break open the barriers between the earthly and demonic planes and unleash eternal suffering to all of humankind. Other than that, though…should be fine. From the writer of Buzzkill, Paybacks, Redneck and the break-out hit God Country comes a pulse-pounding new series with art from THE REVISIONIST's Garry Brown!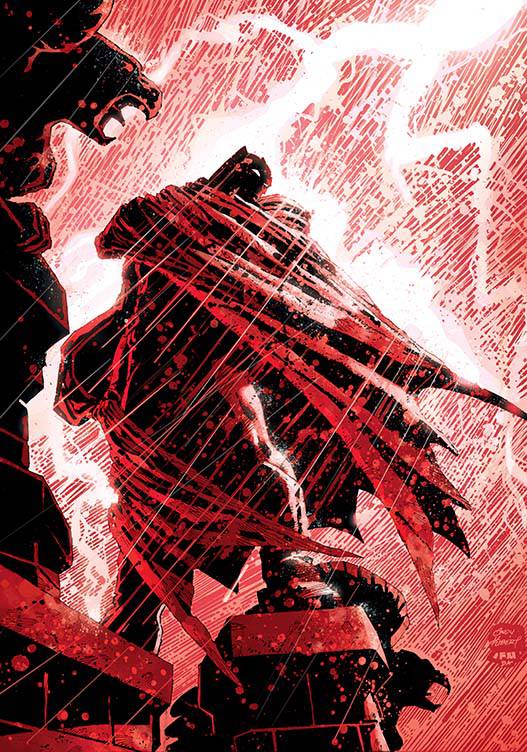 DARK KNIGHT III MASTER RACE #9 (OF 9)
DC COMICS
(W) Frank Miller, Brian Azzarello (A) Andy Kubert & Various (CA) Andy Kubert
The epic conclusion to DARK KNIGHT III: THE MASTER RACE is here from the all-star creative team of Frank Miller, Brian Azzarello, Andy Kubert and Klaus Janson! This is Earth's last stand. Quar's Kryptonian Army has conquered the planet, but Batman and his allies don't believe the world is beyond saving. They'll rally once more against Quar and save the world or die trying.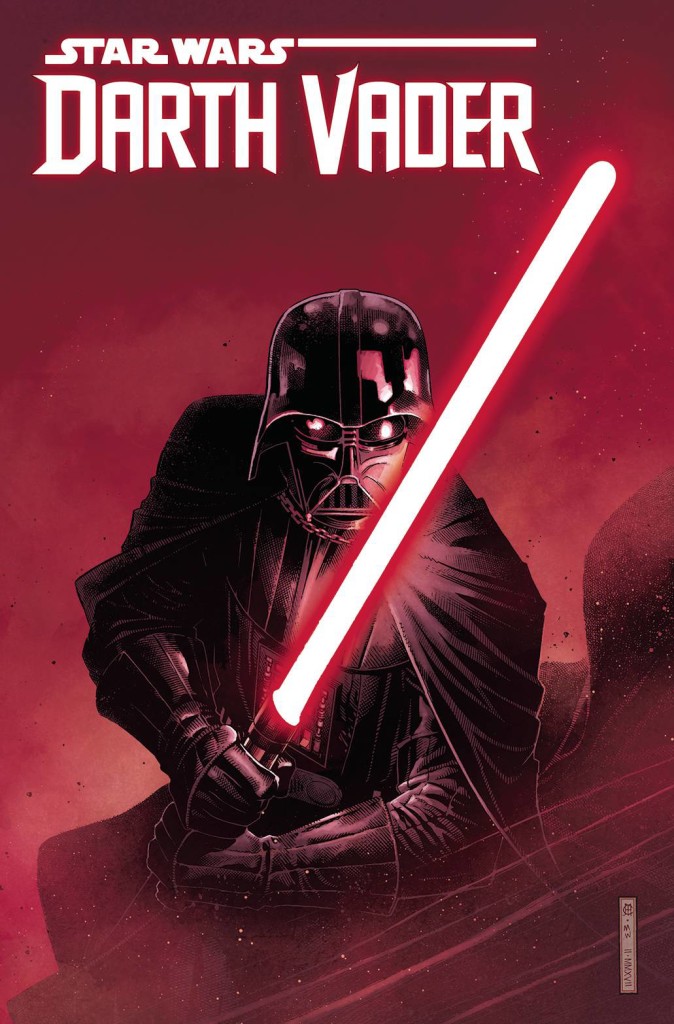 STAR WARS DARTH VADER #1
MARVEL COMICS
(W) Charles Soule (A) Giuseppe Camuncoli (CA) Jim Cheung
The most fearsome villain of all time returns with an all-new series! When Anakin Skywalker fell, both to the pull of the dark side and to the blade of Obi-Wan Kenobi, he rose back up, more machine than man. Having lost everything that was once dear to him, the former chosen one must take his first steps into a darker world…as Darth Vader, Dark Lord of the Sith! Join Vader as he learns a new way – the way of Darth Sidious and his newly formed Empire…the way of the dark side.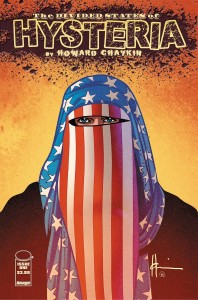 DIVIDED STATES OF HYSTERIA #1
IMAGE COMICS
(W/A/CA) Howard Chaykin
An America sundered.
An America enraged.
An America terrified.
An America shattered by greed and racism, violence and fear, nihilism and tragedy…
…and that's when everything really goes to hell.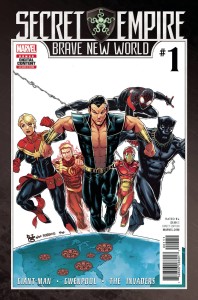 SECRET EMPIRE BRAVE NEW WORLD #1 (OF 5)

MARVEL COMICS
(W) Paul Allor & Various (A) Brian Level & Various (CA) Paulo Sequiera
Steve Rogers, Captain America, Liberty's most dedicated defender is actually the Supreme Leader of Hydra. Faced with this adversity, the world's heroes have two choices: stand and fight or fall in line. See how Earth's protectors come to grips this earth-shattering revelation in an action packed first issue featuring Gwenpool, Giant-Man and Steve's oldest allies, THE INVADERS!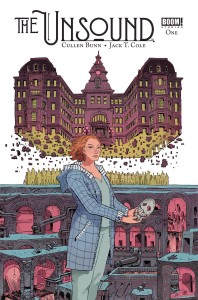 UNSOUND #1 (OF 4)
BOOM! STUDIOS
(W) Cullen Bunn (A/CA) Jack Cole
Ashli's first day as a nurse at Wiermont Psychiatric Hospital turns into a nightmare as a bloody riot sends her fleeing into the bowels of the hospital. Her descent takes her to a hellish world populated by lunatics and monsters, cloaked in a secret history of black magic and heinous scientific experiments.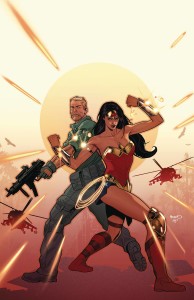 WONDER WOMAN STEVE TREVOR #1
DC COMICS
(W) Tim Seeley (A) Christian Duce (CA) Paul Renaud
When Wonder Woman saved Steve Trevor from dying on the shores of Themiscyra, his life-and hers-changed forever! In this special issue, learn more about the tumultuous partnership these two have had over the years…and get a hint at where it's going in the future! Have these two finally admitted they're meant for each other? Or do the Fates have other ideas?
NOW HERE'S THE FULL LIST!
If you want a full visual list of everything howabout you click on this hyperlink  (tho the Diamond  might not update til Monday or something)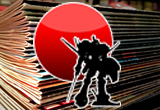 (the following list of comics reflects ALL the comics coming into BOTH locations. If there's something on this list that's NOT IN STOCK at your favorite BNW location DO NOT HESITATE  TO ASK FOR US TO ORDER IT FOR YOU!)
COMICS AND MAGAZINES
Adventure Time #65
All New Guardians Of Galaxy #3
All Time Comics Atlas #1
Amazing Spider-Man #28
Amory Wars Good Apollo #3 (OF 12)
Angry Birds Flight School #3
Aquaman #24
Ash vs AoD #0
Avengers #8
Babyteeth #1
Baltimore The Red Kingdom #5
Bane Conquest #2 (OF 12)
Batman #24
Black Bolt #2
Bulletproof Coffin Thousand Yard Stare (ONE-SHOT)
Bullseye #5 (OF 5)
Cannibal #6
Champions #9
Cyborg #13
Daredevil #21
Dark Knight III Master Race #9 (OF 9)
DC Comics Bombshells #28
Deathstroke #20
Disney Princess #11
Divided States Of Hysteria #1
Doctor Strange #20
Doctor Who Ghost Stories #3 (OF 4)
Drifter #19
Eternal Empire #2
Everafter From The Pages Of Fables #10
Evil Dead 2 Revenge Of Evil Ed #2 (OF 2)
Extremity #3 2nd Ptg
Extremity #4
Failsafe #2
Faith (ONGOING) #12
Fall And Rise Of Captain Atom #6 (OF 6)
Flintstones #12
Galaxys For Hire #4 (OF 4)
GFT Day Of The Dead #5 (OF 6)
Giant Days #27
Green Arrow #24
Green Lanterns #24
Gwar Orgasmageddon #1 (OF 4)
Gwar Orgasmageddon #1 (OF 4) Brave New Worlds Exclusive Cover!
Harley Quinn #21
Hasbro Heroes Sourcebook #1
Hawkeye #7
Iceman #1
Injection #13
Injustice 2 #3
Iron Fist #2 2nd Ptg
Iron Fist #4
James Bond #4
Jem The Misfits #5
Jessica Jones #9
Justice League #22
Marvel Universe Ult Spider-Man Vs Sinister Six #10
My Little Pony Legends Of Magic #3
Nightwing #22
Nova #7
Old Man Logan #21 2nd Ptg
Old Man Logan #22 2nd Ptg
Outcast By Kirkman & Azaceta #2
Paper Girls #15
Penny Dreadful #3
Pestilence #2
Predator Hunters #2
Real Science Adventures Flying She-Devils #3 (OF 6)
Reborn #6 (OF 6)
Redline #4
Riverdale (ONGOING) #3
Rock Candy Mountain #3
Rocket #2
ROM #11
Savage Things #4 (OF 8)
Secret Empire Brave New World #1 (OF 5
Shade The Changing Girl #9
Sherlock Blind Banker #6 (OF 6)
Slayer Repentless #3 (OF 3)
Spawn #274
Spider-Man #17
Spider-Man Deadpool #18
Spirit Hunters #8 (OF 12)
Star Wars Darth Vader #1
Star Wars Rogue One Adaptation #3 (OF 6)
Starstruck Old Proldiers Never Die #5 (OF 6)
Stray Bullets Sunshine & Roses #24
Street Fighter Vs Darkstalkers #2 (OF 8)
Superman #24
TMNT Amazing Adventures Robotanimals #1 (OF 3)
Transformers Lost Light #6
Unsound #1
Unstoppable Wasp #6
Venom #5 2nd Ptg
Walking Dead #168
Weapon X #2 2nd Ptg
Wonder Woman Steve Trevor #1
X-Men Gold #5
Youngblood #2
TRADE PAPERBACKS, GRAPHIC NOVELS, HARDCOVERS AND MANGA
Abe Sapien Tp Vol 09 Lost Lives & Other Stories
Batman Zero Hour Tp
DC Comics Dark Horse Batman Vs Predator Tp
Frigates Of Eve Online Cross Sections Hc
Injustice Gods Among Us Year Five Hc Vol 03
Injustice Gods Among Us Year Five Tp Vol 02
Justice League Of America The Road To Rebirth Tp
Mighty Morphin Power Rangers Tp Vol 03
Spider-Man Deadpool Tp Vol 02 Side Pieces
Star Wars Hc Vol 02 Dodson Dm Var Ed
Suicide Squad Tp Vol 02 Going Sane (REBIRTH)
Trinity Hc Vol 01 Better Together (REBIRTH)
Wicked & Divine Tp Vol 05 Imperial Phase I
Wonder Woman By George Perez Tp Vol 02
ODDS AND ENDS
Supergirl Tv Supergirl Statue