It's that time of the weekend again…the time you get to click on through here and see what we'll have on our shelves this week…that's Wednesday June 14, 2017 to be exact! Check it out!
If sifting through the internet seems like a bit too much of a task and you'd like us to beam this right to your phone (or home Cerebro-like computer system) try signing up for our handy weekly email newsletter!
OH SNAP LOOK AT THAT NIGHTWING!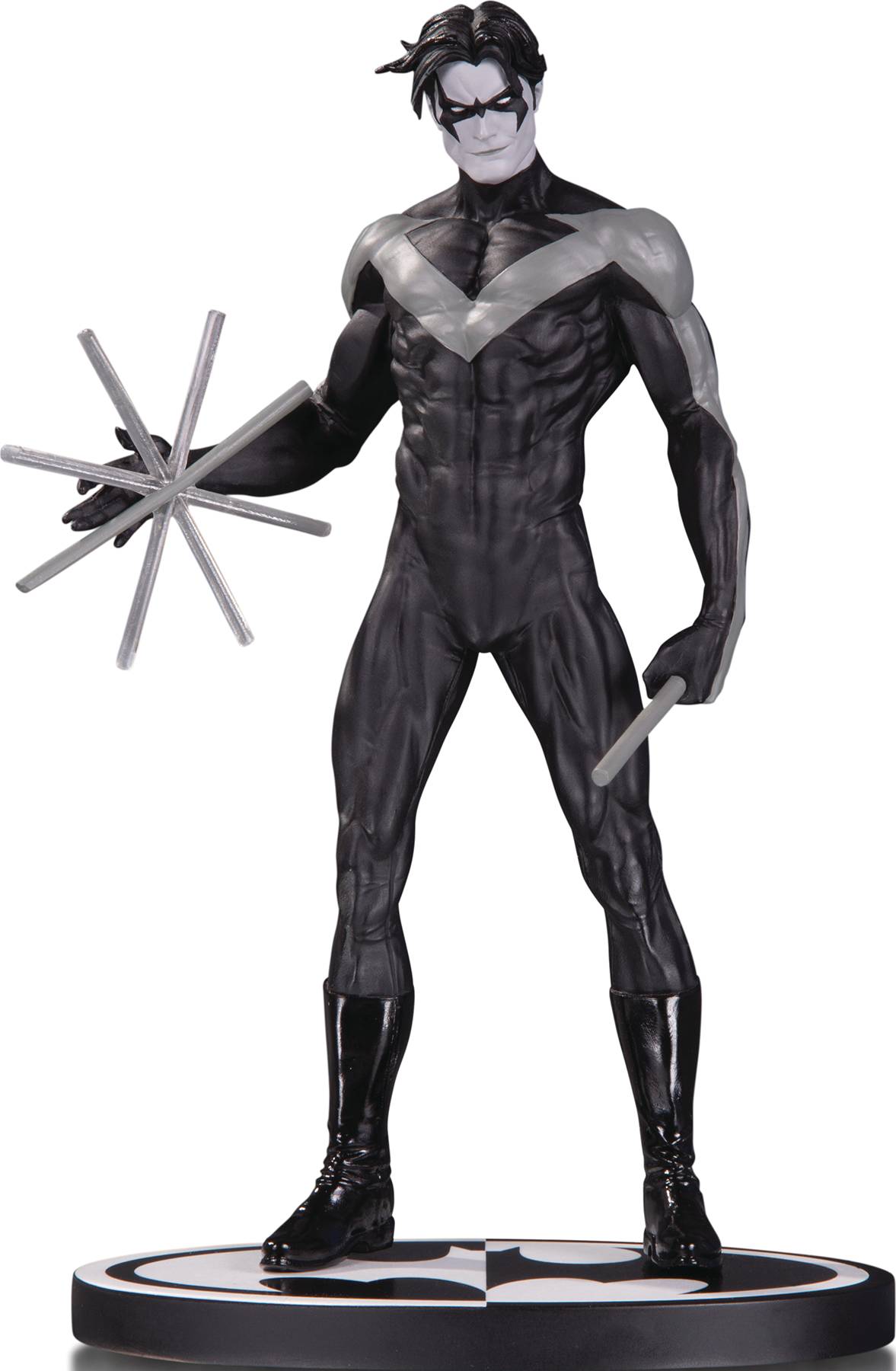 BATMAN BLACK & WHITE STATUE NIGHTWING BY JIM LEE
DC COMICS
Designed by JIM LEE •  Sculpted by MAJID ESMAEILI
Nightwing joins the BATMAN: BLACK & WHITE statue line for the first time ever with this statue designed by superstar artist Jim Lee, pulled from the pages of the bestselling BATMAN: HUSH!
Limited Edition of 5,000
Measures Approximately 7.48″ Tall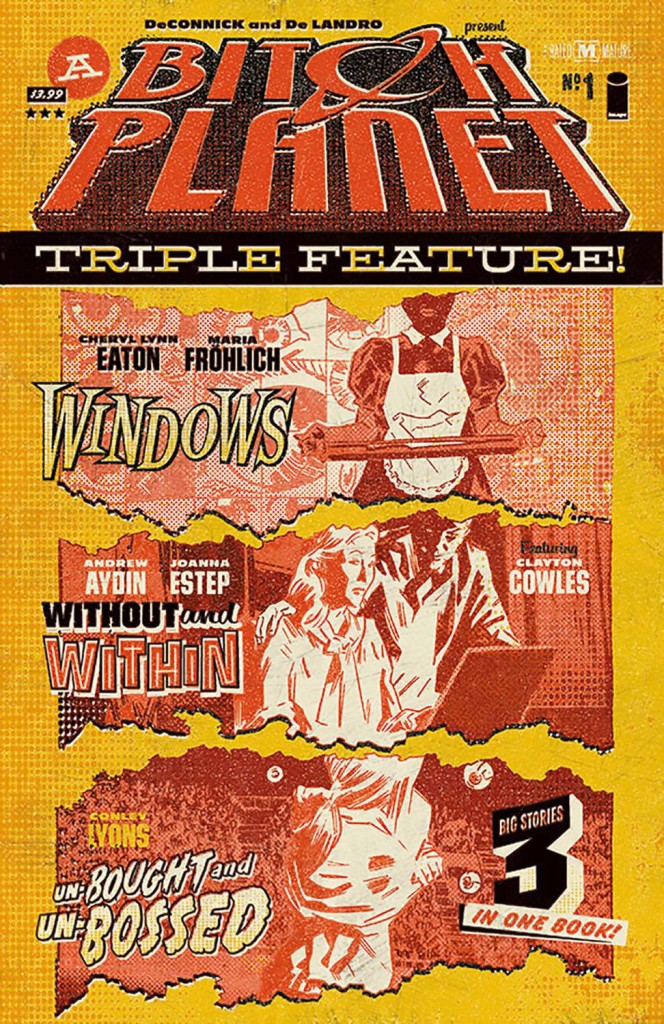 BITCH PLANET TRIPLE FEATURE #1 (MR)
IMAGE COMICS
(W) Cheryl Lynn Eaton & Various (A) Maria Frohlich, Joanna Estep (CA) Valentine DeLandro
DECONNICK & DE LANDRO PRESENT: THE TRIPLE FEATURE!
Ripped directly from the world of BITCH PLANET, a crack team of creators spin three teeth-clenching tales of rage, revolution, and ridicule.
PLUS: Essays, letter column, and more!
100% Grade A satire. Accept no substitutes.
BRIGGS LAND LONE WOLVES #1
DARK HORSE COMICS
(W) Brian Wood (A) Mack Chater (CA) Matthew Woodson
Isaac Briggs, fresh off a tour in Afghanistan and struggling to reintegrate, finds solace hiking the old forest trails.  When two random backpackers wander onto the Land, an innocent situation quickly turns dangerous and Isaac's military training takes a turn down a dark path.
Welcome to Briggs Land, nearly a hundred square miles of rural wilderness, representing the largest antigovernment secessionist movement in the United States.
o Brian Wood's critically acclaimed series returns for the next chapter in an even more relevant postelection America.
o In development for a television series at AMC TV!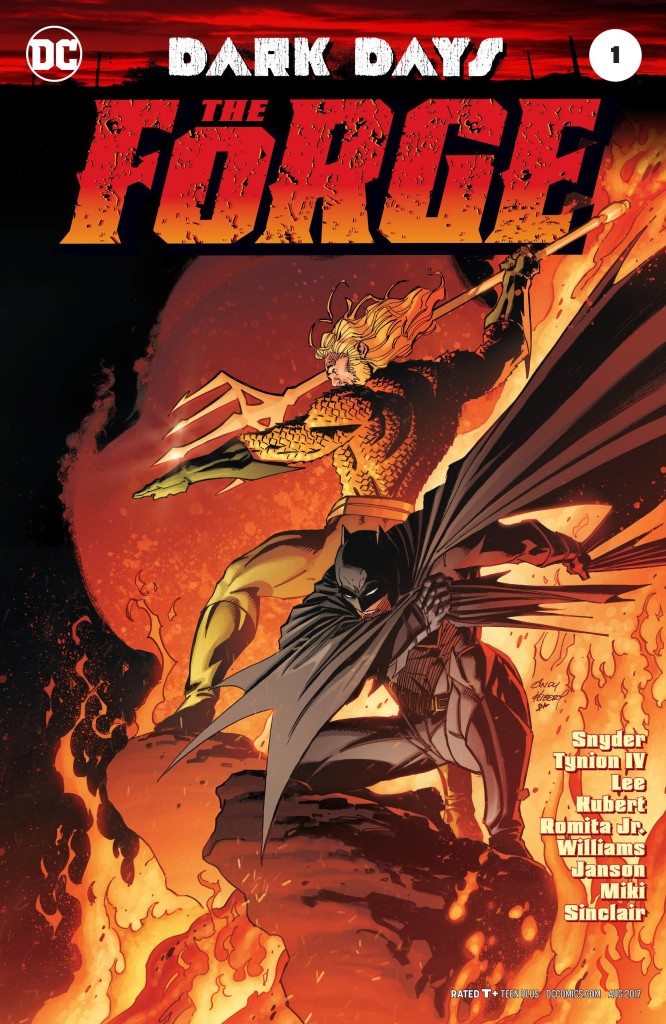 DARK DAYS THE FORGE #1
DC COMICS
(W) Scott Snyder, James TynionIV (A) Jim Lee & Various (CA) Jim Lee, Scott Williams
DARKNESS COMES TO THE DC UNIVERSE WITH THE MYSTERY OF THE FORGE! Aquaman, The Flash and more of DC's pantheon of heroes suspect Batman of hiding a dark secret that could threaten the very existence of the multiverse! It's an epic that will span generations-but how does it connect to the origins of one of DC's most legendary heroes?
The great comics event of summer 2017 is about to begin courtesy of superstar writers Scott Snyder and James Tynion III and illustrated by a master class of comics artists: Andy Kubert, Jim Lee and John Romita Jr.! You do not want to miss this one!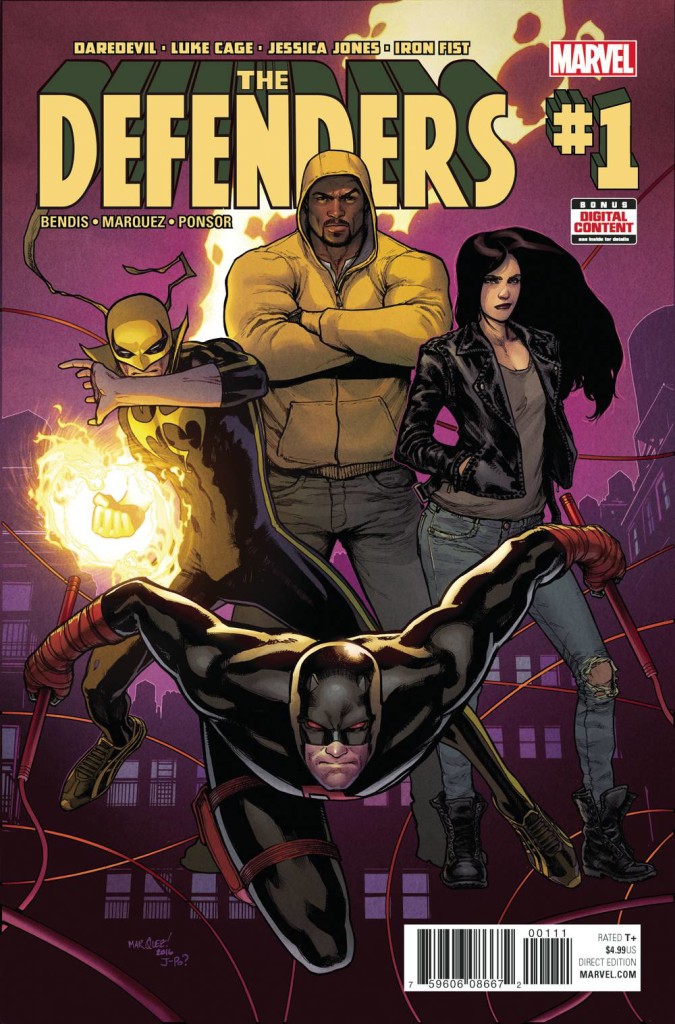 DEFENDERS #1
MARVEL COMICS
(W) Brian Michael Bendis (A/CA) David Marquez
Daredevil! Luke Cage! Jessica Jones! Iron Fist! Individually, these four heroes have been on the front lines of the battle to keep the streets of the city safe and secure! But now, with a deadly enemy from the dim past making a major move to unite the underworld, they will need to become more – they will need to become DEFENDERS! Brian Michael Bendis and David Marquez unite to bring you the next great super-team, in the tradition of NEW AVENGERS!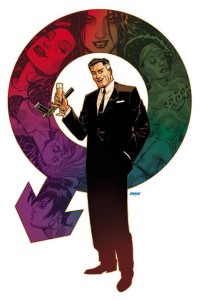 JIMMYS BASTARDS #1

AFTERSHOCK COMICS
(W) Garth Ennis (A) Russell Braun (CA) Dave Johnson
NEW SERIES! Jimmy Regent, Britain's number one super-spy, has got it all: intrigue, adventure, a license to shoot whoever he likes and beautiful women falling at his feet. He also has a new partner who isn't quite as impressed by Jimmy as all other women appear to be. Now, there's a price to pay for Jimmy's multiple romantic conquests – the results of which are about to come calling in the worst possible way… From the creator and writer of Preacher and The Boys comes the brand-new series that HAD to be told at AfterShock Comics.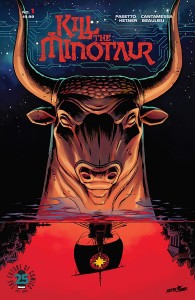 KILL THE MINOTAUR #1

IMAGE COMICS
(W) Chris Pasetto, Christian Cantamessa (A/CA) Lukas Ketner
Athens lost the war to Crete. Now, they pay tribute to King Minos by sacrificing their best citizens to his unearthly labyrinth. Conspirators believe Theseus can be the hero they need to end the mad king's bloody reign…but no one on this world has ever encountered anything like the savage minotaur.
CHRIS PASETTO, CHRISTIAN CANTAMESSA (Red Dead Redemption) and LUKAS KETNER (WITCH DOCTOR) reinvent the most fearsome beast of all with this horrific tale of heroism. Each issue features 30 pages of story!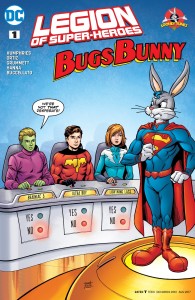 LEGION OF SUPER HEROES BUGS BUNNY SPECIAL #1
DC COMICS
(W) Sam Humphries, Juan Ortiz (A) Tom Grummett & Various (CA) Tom Grummett, Karl Kesel
The Legion of Super-Heroes always thought they had taken their inspiration from the 21st Century's Superboy. But when they try to bring that hero into their future time, the team discovers to their surprise the caped champion isn't who-or even what-they expected! And the bonus Looney Tunes backup story features DC characters with story and art by Juan Ortiz!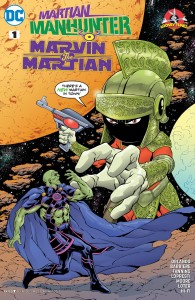 MARTIAN MANHUNTER MARVIN THE MARTIAN SPECIAL #1
DC COMICS
(W) Steve Orlando & Various (A) Aaron Lopresti & Various (CA) Aaron Lopresti
Martian Manhunter tries to halt Marvin the Martian's determination for world domination. J'onn is conflicted with his own Martian identity as he attempts to stop the hapless, determined Marvin from blowing Earth to bits in order to gain a clear view of Venus. And the bonus Looney Tunes backup story features DC characters written by Jim Fanning with art by John Loter!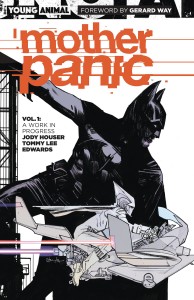 MOTHER PANIC TP VOL 01 WORK IN PROGRESS

DC COMICS
(W) Jody Houser, Jim Krueger (A) Tommy Lee Edwards & Various (CA) Tommy Lee Edwards
There's a new vigilante on the streets of Gotham City, and she's got her own brand of violent justice. Enter Mother Panic! By day, Violet Paige is a celebutante with a bad attitude and a temper to match, whom no one suspects of having anything lying beneath the surface of her outrageous exploits. But Violet isn't just another bored heiress in the upper echelons of Gotham City's elite. Motivated by her traumatic youth, Violet seeks to exact vengeance on her privileged peers as the terrifying new vigilante known only as Mother Panic. Collects issues #1-6 of this new series!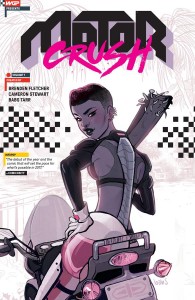 MOTOR CRUSH TP VOL 01
IMAGE COMICS
(W) Brenden Fletcher & Various (A) Babs Tarr, Cameron Stewart (CA) Babs Tarr
The team behind the critically acclaimed revamp of Batgirl returns with an exciting sci-fi action-adventure series! By day, Domino Swift competes for fame & fortune in a worldwide motorcycle racing league. By night, she cracks heads of rival gangs in brutal bike wars to gain possession of a rare, valuable contraband: an engine-boosting "machine narcotic" known as Crush.
Collects MOTOR CRUSH #1-5
NOW HERE'S THE FULL LIST!
If you want a full visual list of everything howabout you click on this hyperlink  (tho the Diamond  might not update til Monday or something)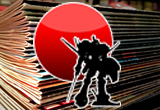 (the following list of comics reflects ALL the comics coming into BOTH locations. If there's something on this list that's NOT IN STOCK at your favorite BNW location DO NOT HESITATE  TO ASK FOR US TO ORDER IT FOR YOU!)
COMICS AND MAGAZINES
Action Comics #981
All New Wolverine #21
Amazing Spider-Man Renew Your Vows #8
Back To The Future #20
Batgirl And The Birds Of Prey #11
Ben Reilly Scarlet Spider #3
Betty & Veronica By Adam Hughes #3
Birthright #25
Bitch Planet Triple Feature #1
Black Cloud #3
Black Hood Season 2 #5
Black Panther Crew #3
Briggs Land Lone Wolves #1
Bug The Adventures Of Forager #2 (OF 6)
Captain America Sam Wilson #23
Cinema Purgatorio #10
Copperhead #14
Damned #2
Dark Days The Forge #1
Deadpool #32
Defenders #1
Detective Comics #958
Dirk Gently Salmon Of Doubt #8
Doctor Who 11th Year Three #6
Dragon Age Knight Errant #2
Dungeons & Dragons Frost Giants Fury #3
Flash #24
Generation X #3
GFT Grimm Tales Of Terror Vol 3 #6
Godshaper #3
Gotham Academy Second Semester #10
Grass Kings #4
Green Valley #9 (OF 9)
Gwenpool #17
Hal Jordan And The Green Lantern Corps #22
Harrow County #24
Helena Crash #4 (OF 4)
Hulk #7
Invader Zim #20
Jem & The Holograms #26
Jim Butcher Dresden Files Dog Men #1
Jimmys Bastards #1
John Carter The End #5
Justice League Of America #8
Kill The Minotaur #1
Kingpin #5
Legion Of Super Heroes Bugs Bunny Special #1
Manifest Destiny #29
Martian Manhunter Marvin The Martian Special #1
Marvel Universe Avengers Ultron Revolution #11
Mother Russia #1 (OF 3)
Ms Marvel #19
Neil Gaiman American Gods Shadows #4
New Super Man #12
Old Man Logan #25
Optimus Prime #8
Pierce Brown Red Rising #2
Planet Of Apes Green Lantern #5
Popeye Classics Ongoing #59
Predator Vs Judge Dredd Vs Aliens #4
Quantum Teens Are Go #4
Rai History Of Valiant Univ #1 (OF 1)
Red Hood And The Outlaws #11
Regression #1 2nd Ptg
Regression #2
Revolutionaries #5
Rose #3
Scooby Apocalypse #14
Scooby Doo Where Are You #82
Secret Empire #4 (OF 10)
Secret Empire United #1
Secret Warriors #3
Shadows On The Grave #5
Sons Of Anarchy Redwood Original #11
Sovereigns #2
Space Riders Galaxy Of Brutality #
Spongebob Comics #69
Spookhouse #5
Star Wars #32
Suicide Squad #19
Supergirl #10
Superwoman #11
Thanos #8
Theres Nothing There #2
Titans #12
TMNT Ongoing #70
Transformers Salvation
Unbeatable Squirrel Girl #21
Uncanny Avengers #24
Venom #151
Weapon X #4
Winnebago Graveyard #1 (OF 4)
Wonder Woman #24
X-Men Blue #5
TRADE PAPERBACKS, GRAPHIC NOVELS, HARDCOVERS AND MANGA
After Hours Gn Vol 01
Air Gear Gn Vol 36
Amazing Book Of Marvel Spider-Man Hc
Amazing Spider-Man Renew Vows Tp Vol 01 Brawl In Family
Black Panther World Of Wakanda Tp Vol 01
Garbage Night Gn
Mother Panic Tp Vol 01 Work In Progress
Motor Crush Tp Vol 01
Nightwing Tp Vol 02 Back To Bludhaven (REBIRTH)
Plants Vs Zombies Battle Extravagonzo Hc
Pop Gun War Tp Vol 02 Chain Letter
Rock & Roll Biographies Metallica
Teen Titans Tp Vol 01 Damian Knows Best (REBIRTH)
Vague Tales Hc
ODDS AND ENDS
Batman Black & White Statue Nightwing By Jim Le
Futurama 2018 12 Month Calendar
ALSO!!!! YOU SEE THIS!!!!?????!!!!