HEY YOU! YOU LIKE GWAR?! We've got an exclusive cover for their upcoming series GWAR ORGASMAGEDDON #1 coming out Wednesday June 7th! AAAAAAND we're doing a signing with the cover artist!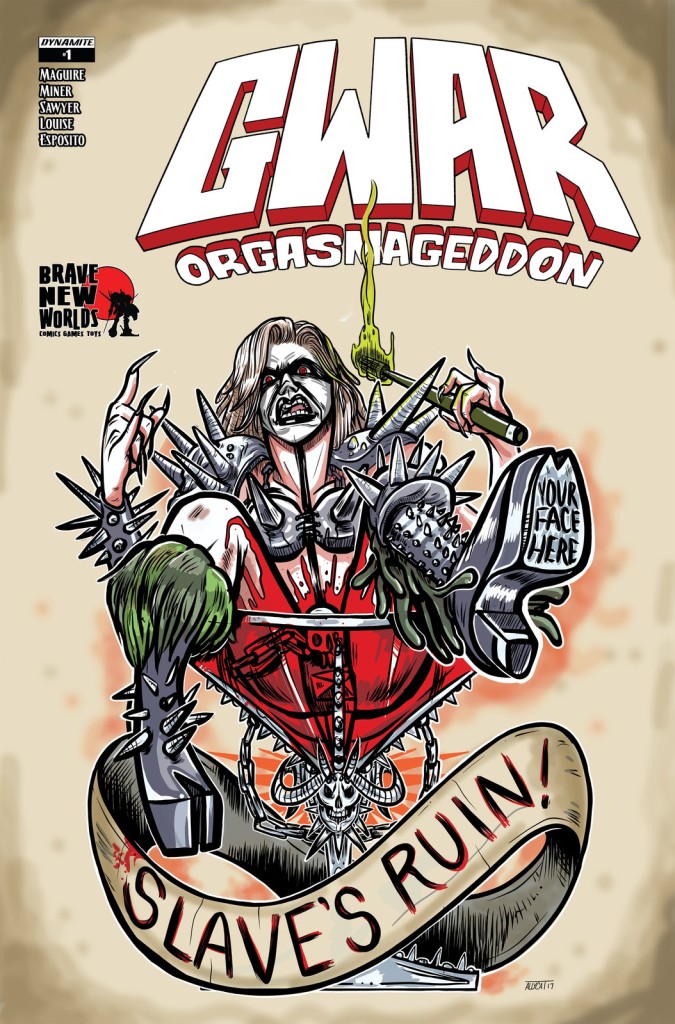 GWAR (if you've got no idea who they are here's their wiki page…but seriously where have you been) are an amazing all in costume metal band that have been melting peoples faces and covering audiences with fake blood for 30 years! This coming Wednesday they've got an all new comic coming out and Brave New Worlds will have an exclusive variant cover to the issue #1 done by local-ish comics creator Ally Cat!
ALSO! Ally will be on hand Wednesday morning at our Old City location signing covers and doing drawings for the low low steal price of $10 a pop! (I'm gonna see if she'll draw me a Frankenstein)
She'll be at the shop from 11am-1pm signing drawing and having fun! So come on by Wednesday for new comics AAAAND get one signed!