It's Mother's Day Weekend…hopefully you've all planned accordingly. Here's what we've got in comics etc for this week…also our pal is doing the covers to one of the Marvel Series' starting this week!
If sifting through the internet seems like a bit too much of a task and you'd like us to beam this right to your phone (or home Cerebro-like computer system) try signing up for our handy weekly email newsletter!
Looks Like Magic THIS WEEKEND!!!

Our Willow Grove location will be hosting Magic: the Gathering Standard Showdown Events starting tomorrow (Saturday, May 13th!)!
The event format is Swiss standard constructed.  Your $6 entry will contribute 1 and 1/2 packs of Amonkhet boosters towards the prize pool.  More importantly, the top 6 players for each event will receive a special Standard Showdown booster pack.  Here's what's in these packs (pictured below):
Standard Showdown: Amonkhet booster packs each contain four cards*:
2 rare or mythic rare from a currently legal Standard set
1 Amonkhet full-art land
1 premium card of any rarity from a currently legal Standard set, including Amonkhet full-art lands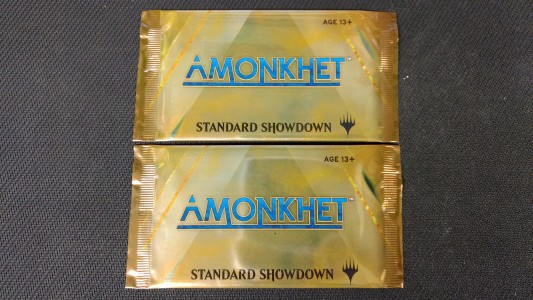 THIS WAS COOL TO SEE!
While checking out the new issue of Grass Kings, you really should be reading it if you're not, we caught a mention of us in the back as a "King of Retail"!
JEEZ THIS PREDATOR IS AWESOME! JEEZ THIS PREDATOR IS AWESOME!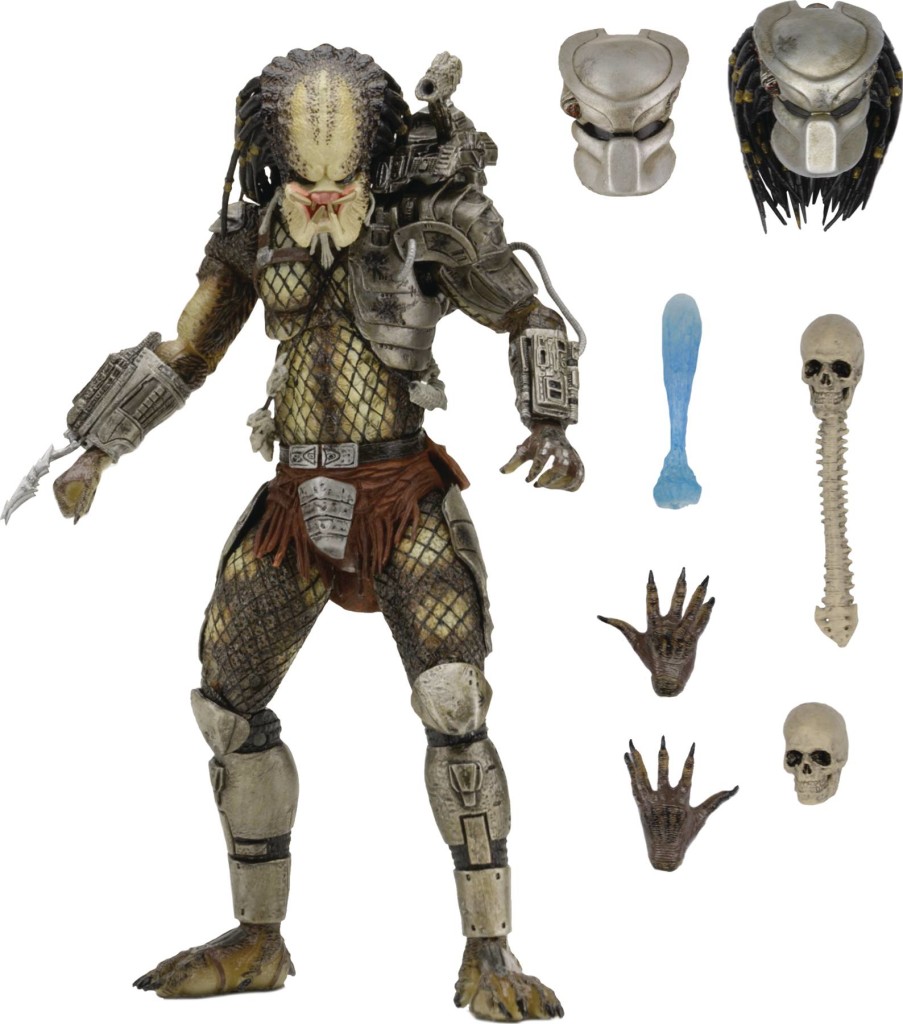 PREDATOR ULTIMATE JUNGLE HUNTER 7IN AF
NECA
At long last, the classic Predators are back – and with some huge upgrades! From the original Predator movie, we present the definitive collector's version of the Jungle Hunter. The Ultimate Hunter has received the "Ultimate" treatment, including additional articulation in the biceps (bicep swivels), elbows (double elbow joints) and torso, plus an opening gauntlet! Comes with interchangeable heads and hands, plus skull and spine, mask, cannon blast effect, human skull, and removable backpack. Collector-friendly deluxe window box packaging with opening flap.
#PREDATORISON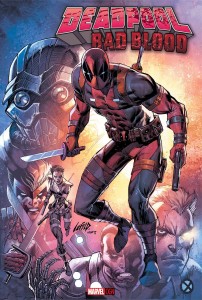 DEADPOOL BAD BLOOD OGN HC
MARVEL COMICS
(W) Rob Liefeld & Various (A/CA) Rob Liefeld
Deadpool-more popular than ever before-in his first Original Graphic Novel! Deapool's been shooting, stabbing and otherwise annoying people for a long time now. He's made a lot of enemies. One he can't quite place is the brutal Thumper, who keeps showing up out of the blue to pound him into jelly. What is Deadpool's past connection to this beefy face-masher? And what's up with Cable, Domino, and the others on the cover? Are they going to show up in the book? (Hint: They are!) Deadpool co-creator Rob Liefeld on pencils and inks teams with writers Chris Sims and Chad Bower (X-MEN '92) to tell the tale of his greatest creation (just roll with me here) getting his heinie handed to him! Check it out-before Deadpool checks YOU out!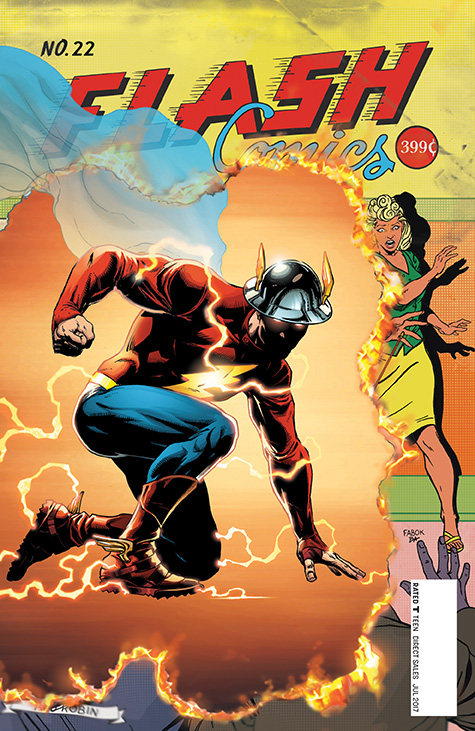 FLASH #22 (THE BUTTON)
DC COMICS
(W) Joshua Williamson (A) Neil Googe (CA) Jason Fabok
"THE BUTTON" part four! The cataclysmic events of DC UNIVERSE: REBIRTH #1 continue here! The Dark Knight and The Fastest Man Alive, the two greatest detectives on any world, unite to explore the mystery behind a certain blood-stained smiley button embedded in the Batcave wall. What starts as a simple investigation turns deadly when the secrets of the button prove irresistible to an unwelcome third party-and it's not who anyone suspects! It's a mystery woven through time, and the ticking clock starts here!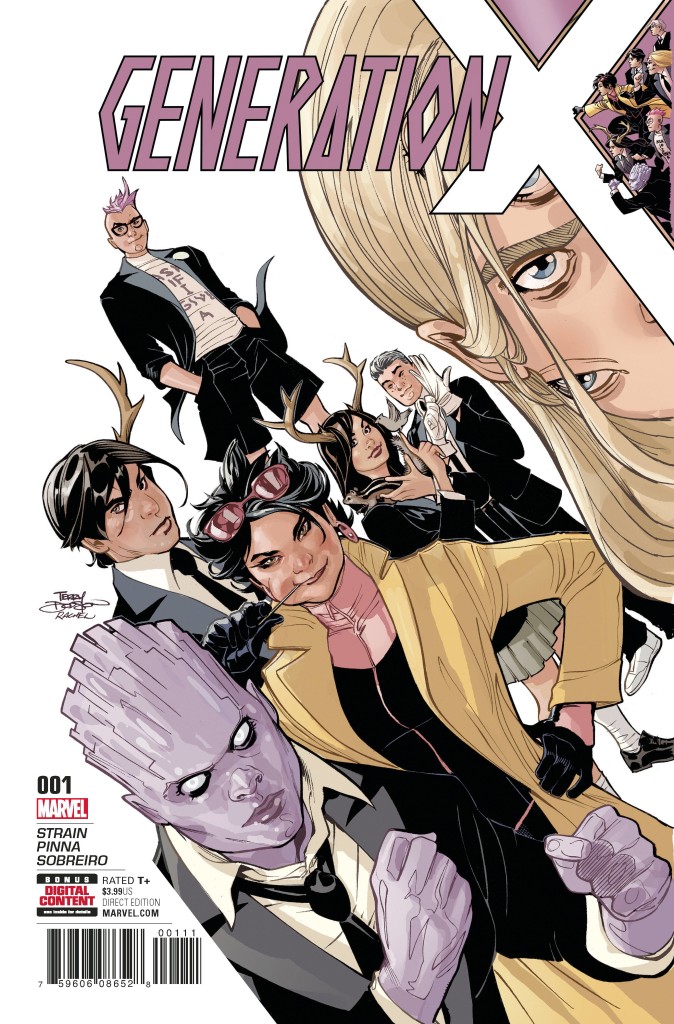 GENERATION X #1
MARVEL COMICS
(W) Christina Strain (A) Amilcar Pinna (CA) Terry Dodson
The Xavier Institute for Mutant Education and Outreach has opened its doors and is ready to foster the next generation of heroes and diplomats! But this time around, the X-Men recognize an unfortunate truth: not all mutants are created equal. Some mutants are not made to fight Sentinels or serve as ambassadors on behalf of their kind. Some mutants will just be lucky to survive another day in a world that hates and fears them. And who better to mentor mutantkind's lovable losers than perpetual sidekick Jubilee? But will Jubilee and GENERATION X survive the experience??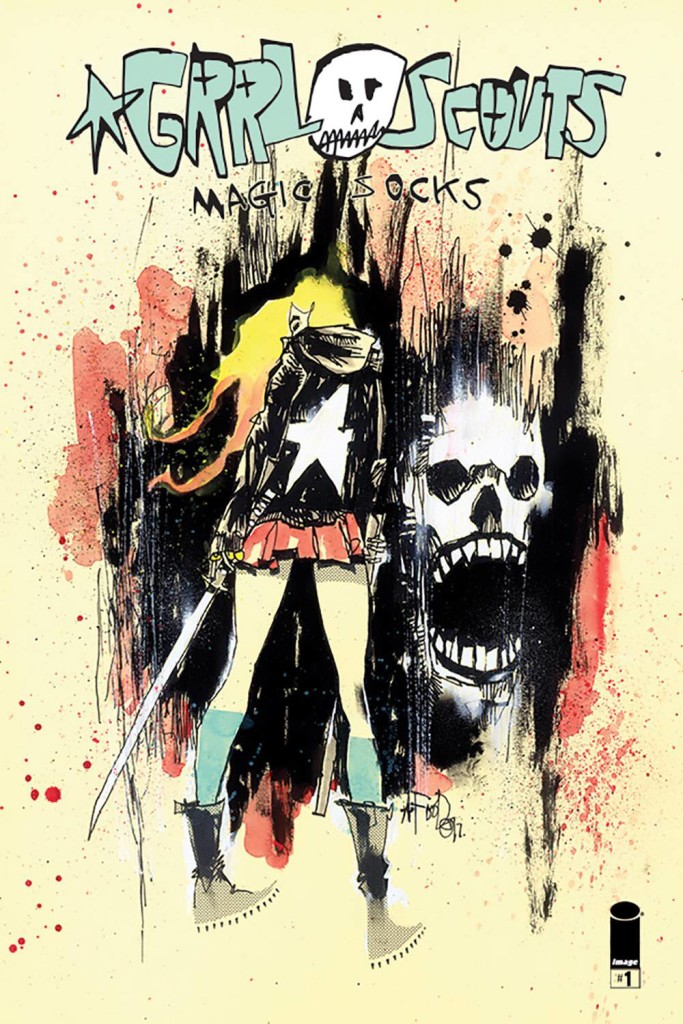 GRRL SCOUTS MAGIC SOCKS #1 (OF 6)

IMAGE COMICS
(W/A/CA) Jim Mahfood
JIM MAHFOOD (Tank Girl, Clerks) debuts his first new creator-owned work in years with the glorious return of GRRL SCOUTS! Join Gwen, Daphne, and Rita as they reunite for a pulse-pounding psychedelic adventure through the streets of Freak City. This first issue is stuffed to the gills with an action-packed story, bonus art, soundtrack, sketchbook, and a behind-the-scenes comic thingy. Plus, a variant cover by the one and only SKOTTIE YOUNG! Pure fun! Pure flavor!
(Old City customers pay attention to this issue this week!)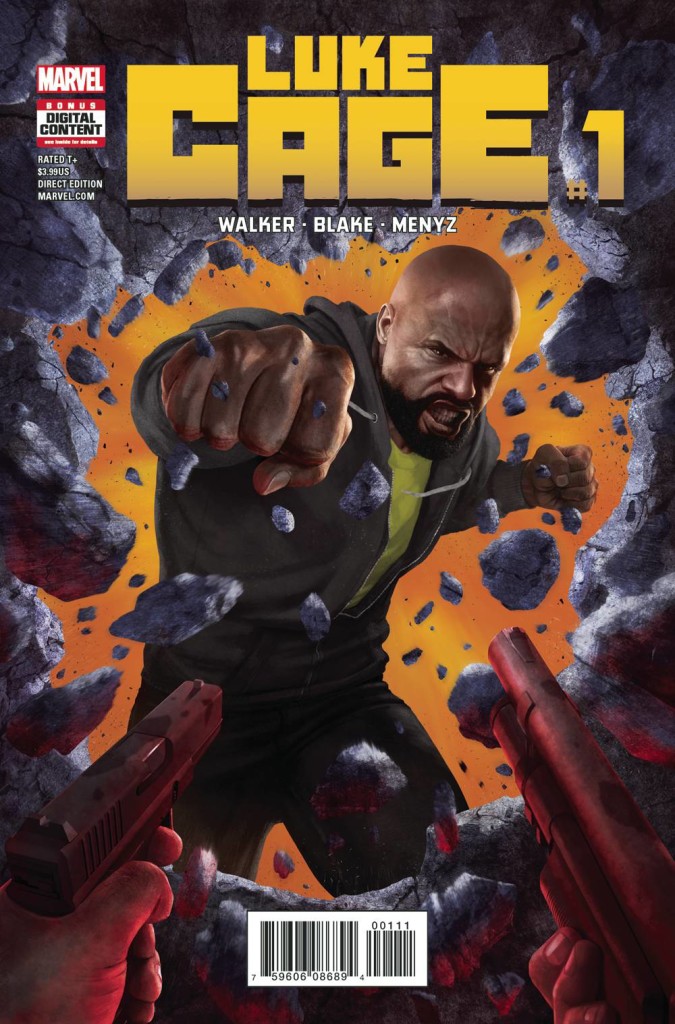 LUKE CAGE #1
MARVEL COMICS
(W) David Walker (A) Nelson Blake (CA) Rahzzah
CAGED VENGEANCE!
Dr. Noah Burstein, the man who made Luke Cage into the unbreakable hero he is today, is dead. When Luke goes down to New Orleans for the funeral, he finds The Big Easy to be pretty &$#% difficult. Mysterious billionaires, a woman with a secret, amped-up gangs and a shadowy figure all lead Luke to the conclusion that there's more to his father-figure's death than meets the eye. He's looking for answers, and it's a bad day for anyone in his way!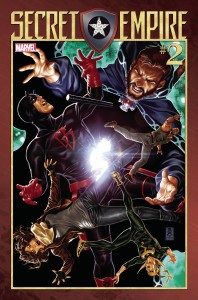 SECRET EMPIRE #2 (OF 9)
MARVEL COMICS
(W) Nick Spencer (A) Andrea Sorrentino (CA) Mark Brooks
Enshrouded in darkness, plagued by the minions of Baron Mordo and cut off from all assistance, The Defenders and Doctor Strange struggle to save the lives of the innocent people consigned to this hell on Earth. Will Dagger prove to be the key to stopping this nightmare? Meanwhile, will the appearance of a new hero provide Iron Man with the key to Captain America's startling change?  THE SECRET EMPIRE WILL DEFEND YOU!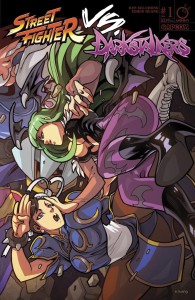 STREET FIGHTER VS DARKSTALKERS #1 (OF 8)
UDON ENTERTAINMENT INC
(W) Ken Siu-Chong (A/CA) Edwin Huang
When the World Warriors meet the Night Warriors, they'll raise Hell! These time-tested combatants have met many times in the arcades, but nothing can prepare you for their first action-packed, fan service-fueled comic crossover! Villains will unite, friends will become foes, and the worlds of Street Fighter and Darkstalkers will be changed forever!
WICKED & DIVINE 455 AD #1 (ONE-SHOT)
IMAGE COMICS
(W) Kieron Gillen (A) Andre Araujo (CA) Jamie McKelvie
    "CITY OF GOD"
Nothing lives forever, be it man, god, or empire, but that doesn't mean you have to go quietly. Join us as Lucifer refuses to fiddle while the Roman Empire burns. The critically acclaimed THE WICKED + THE DIVINE inevitably vandalizes history as it turns to the Sack of Rome. Showcasing the epic art of ANDRÉ LIMA ARAÚJO (Avengers AI, Man Plus), the special is NOT included in the forthcoming fifth volume of THE WICKED + THE DIVINE.
NOW HERE'S THE FULL LIST!
If you want a full visual list of everything howabout you click on this hyperlink  (tho the Diamond  might not update til Monday or something)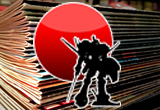 (the following list of comics reflects all the comics coming into both locations. If there's something on this list that's not in stock at your favorite BNW location do not hesitate to ask for us to order it for you!)
COMICS AND MAGAZINES
4 Kids Walk Into A Bank #4
Adventure Time Comics #11
American Monster #6
Animosity #7
Aquaman #23
Archie #20
Assassins Creed Reflections #3 (OF 4)
Astro City #44
Batman #23
Batwoman #3
Betty & Veronica Summer Annual Digest #253
Birthright #24
Britannia We Who #2 (OF 4)
Cave Carson Has A Cybernetic Eye #8
Cerebus In Hell #4
Coady & The Creepies #3
Curse Words #5
Daredevil #20
Darkness Visible #4
DC Comics Bombshells #27
Dead Inside #5 (OF 5)
Deadpool Vs Punisher #3 (OF 5)
Doctor Who 10th Year Three #5
Doctor Who 12th Year Three #3
Eclipse #7
Eleanor & The Egret #2
Few #5 (OF 6)
Flash #22 (THE Button)
Generation X #1
GFT Robyn Hood I Love Ny #12 (OF 12)
God Country #4 2nd Ptg
God Country #5
Greatest Adventure #2
Green Arrow #23
Green Lanterns #23
Grrl Scouts Magic Socks #1
Guardians Of Galaxy Mother Entropy #3 (OF 5)
Harley Quinn #20
Horizon #11
Injustice 2 #2
Invincible #136
Invincible Iron Man #7
Jughead #15
Justice League #21
Justice League Power Rangers #4 (OF 6)
Knights Of The Dinner Table #243
Kong Of Skull Island #11
Low #18
Lucifer #18
Luke Cage #1
Mask Mobile Armored Strike Kommand #6
Mighty Morphin Power Rangers #15
Mighty Thor
Monsters Unleashed #2
Neil Gaiman American Gods Shadows #3
Nick Fury #2
Nightwing #21
Ninjak #27
Odyssey Of The Amazons #5 (OF 6)
Powers #8
Punisher #12
Real Science Adventures Flying She-Devils #2 (OF 6)
Red Sonja #5
Revolutionaries #4
Rose #2
Royal City #3
Royals #3
Secret Empire #2 (OF 9)
Simpsons Comics #239
Sovereigns #1
Spawn #1 25th Anniversary Directors Cut
Spawn #273
Star Trek Tng Mirror Broken #1 (OF 6)
Star Wars #31
Star Wars Poe Dameron #15
Street Fighter Vs Darkstalkers #1 (OF 8)
Super Sons #4
Superman #23
Teen Titans #8 (LAZARUS)
Torchwood 2 #4
Trinity #9
Ultimates 2 #7
Unbeatable Squirrel Girl #20
US Avengers #6
Warhammer 40000 Dawn Of War III #1 (OF 4)
Wicked & Divine 455 Ad #1 (ONE-SHOT)
Wild Storm #4
Will Eisner Spirit Corpse Makers #3 (OF 5)
Wonder Woman 77 Bionic Woman #4 (OF 6)
X-Files Funko Universe
X-Men Gold #4
TRADE PAPERBACKS, GRAPHIC NOVELS, HARDCOVERS AND MANGA
Deadpool Bad Blood Ogn Hc
Flash Tp Vol 02 Speed Of Darkness (REBIRTH)
Invincible Hc Vol 11 Ultimate Coll
Providence Act 01 Hc Final Ptg
Spider-Man Spider-Gwen Sitting In Tree Tp
Supergirl Tp Vol 01 Reign Ot Cyborg Supermen (REBIRTH)
Tank Girl Gold Tp
TOYS
CT Green Naruto Shippuden Naruto Af
Izombie Liv Moore Season 2 Af
Predator Ultimate Jungle Hunter 7in Af