Here we are again. Another work week has reached it's end and that means it's time to look into the comics future! Don't worry TEAM! We've got a whole list of stuff for you that'll be hitting our shelves on May 31tst! Enjoy your Holiday Weeked!
If sifting through the internet seems like a bit too much of a task and you'd like us to beam this right to your phone (or home Cerebro-like computer system) try signing up for our handy weekly email newsletter!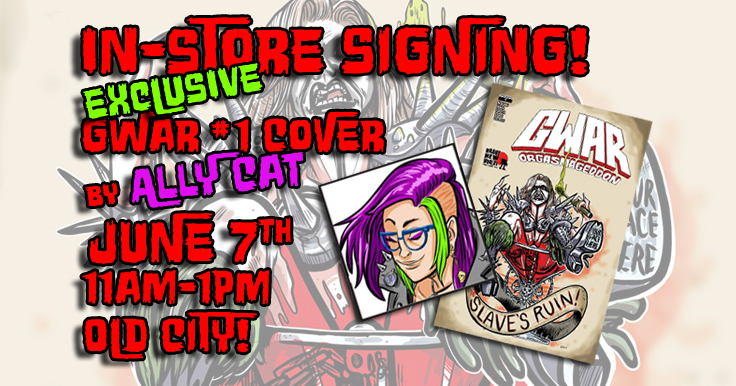 GWAR has a comic coming out and we've got an exclusive cover for issue #1 done by a friend of ours, you may remember from back when we did Art Shows in Old City, Ally Cat!
She'll be on hand doing $10 drawings and signing issue #1 the day it hits shelves, which is June 7th from 11am-1pm!
Look how sweet this cover is! A must for the
GWAR
fan in your life!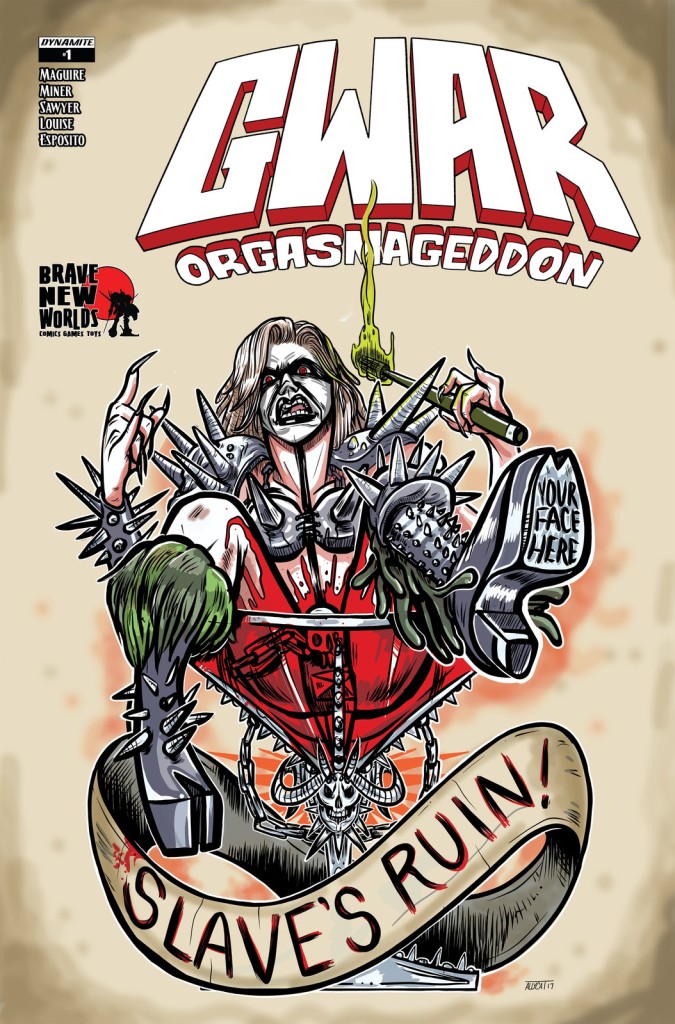 WE'VE GOT A LOAD OF NEW 50% OFF BOOKS!
They've started to trickle in but we'll have a post with a full list of what we've got for you this week! Keep your eyes peeled!
GET READY FOR SEASON 2 W/ THESE ANGRY GUYS!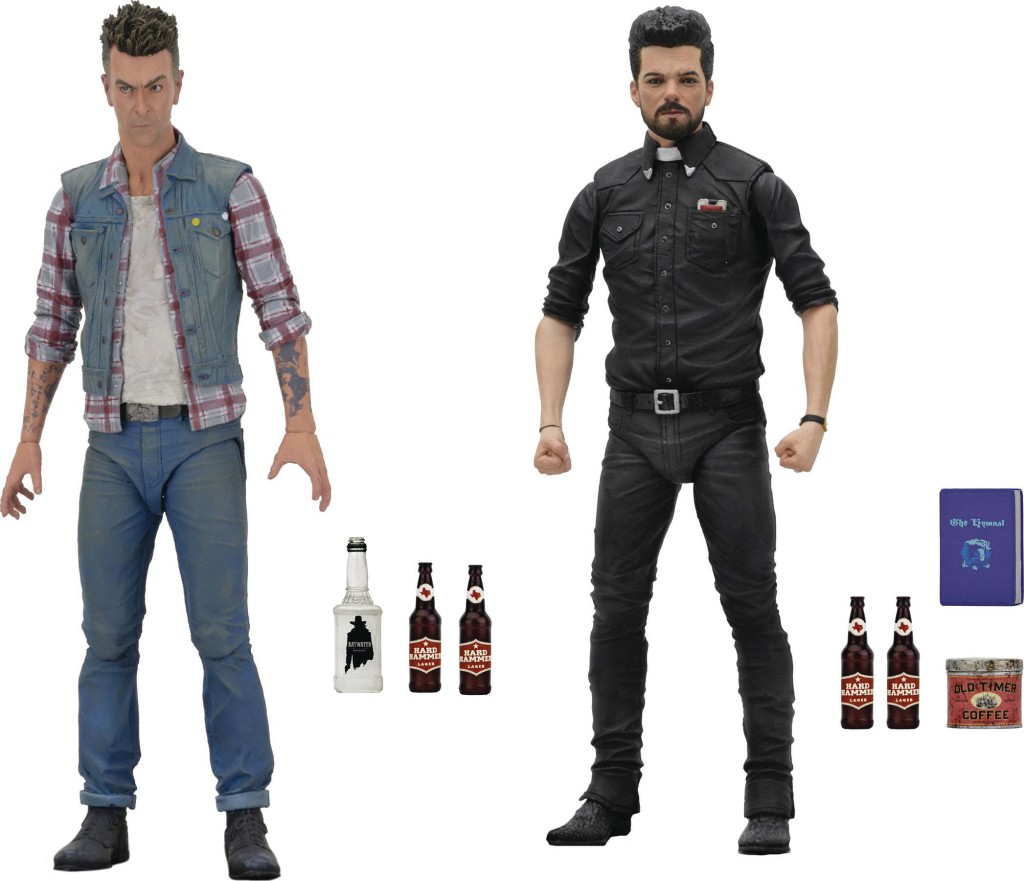 PREACHER 7IN SCALE AF SERIES 1

NECA
Introducing new action figures from Preacher, the hit AMC series based on the cult classic Vertigo comic! The series follows a Texas preacher named Jesse Custer, who is inhabited by a mysterious entity that causes him to develop a highly unusual power: the ability to make people do his bidding with just a word. The assortment includes Jesse and Cassidy (a hedonistic Irish vampire who becomes Jesse's best friend), both with authorized likenesses of their actors. Each fully poseable figure stands approximately 6 3/4″ tall and comes with character-specific accessories. Assortment contains 8 pieces. No guarantee of mix.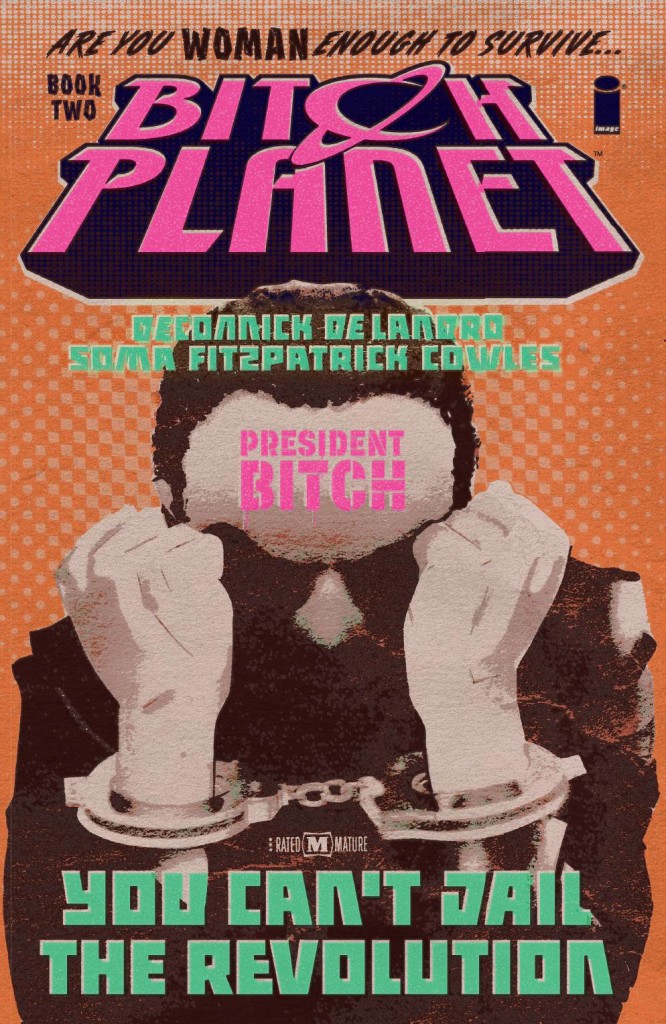 BITCH PLANET TP VOL 02 PRESIDENT BITCH

IMAGE COMICS
(W) Kelly Sue DeConnick (A) Valentine De Landro, Taki Soma (CA) Taki Soma, Valentine De Landro
A few years down the road in the wrong direction, a woman's failure to comply with her patriarchal overlords results in exile to the meanest penal planet in the galaxy. But what happened on Earth that this new world order came to pass in the first place? Return to the grim corridors of Auxiliary Compliance Outpost #2, to uncover the first clues to the history of the world as we know it… and meet PRESIDENT BITCH.
Collects BITCH PLANET #6-10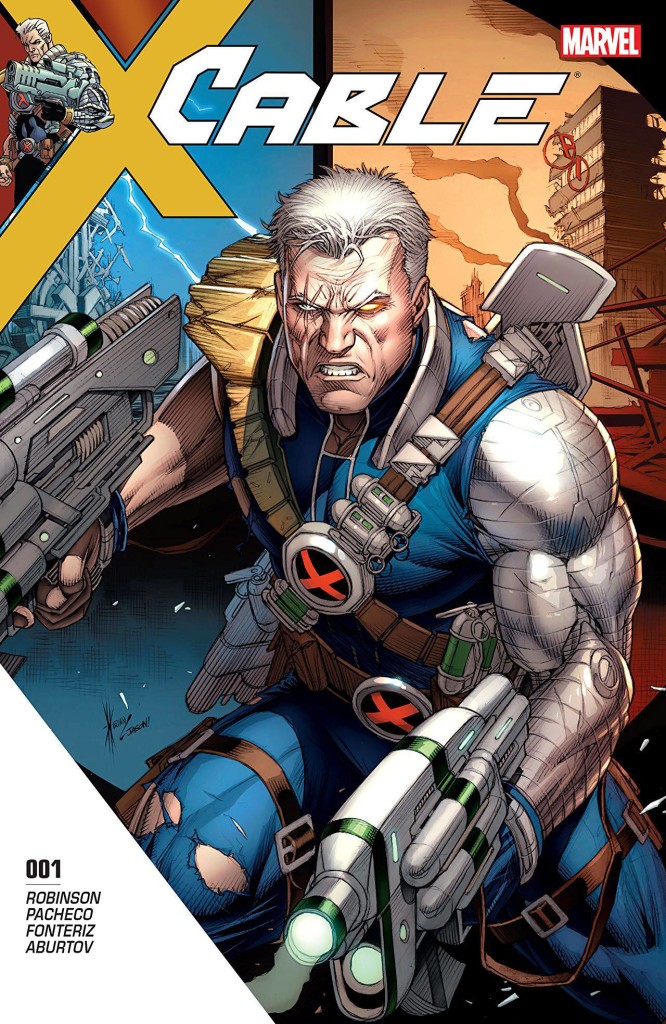 CABLE #1
MARVEL COMICS
(W) James Robinson (A) Carlos Pacheco (CA) Dale Keown
WALK SOFTLY…AND CARRY A BIG GUN!
CABLE sees the mighty mutant return on a brand-new mission…with all of time in the balance!  When Cable picks up the trail of a threat in the timestream, he sets off on a high-speed, history-spanning chase to save reality as we know it. From prehistory to modern day, whether it's a six-gun duel at high noon or a high-tech sword fight in an ancient land, Cable is the only man who can keep history from unraveling!
DOOM PATROL TP VOL 01 BRICK BY BRICK

DC COMICS
(W) Gerard Way (A) Nick Derington, Tom Fowler (CA) Nick Derington
A blenderized reimagining of the ultimate series of the strange, DOOM PATROL combines elements from classic runs, new directions and things that could not be. Our entry point is Casey Brinke, a young E.M.T. on the graveyard shift to abstract enlightenment, with a past so odd that she's not entirely sure what is real and what is not. Along with her partner, Sam Reynolds, the pair blaze a path through the city and its denizens, finding the only quiet that exists at 3 a.m. is the chaos of the brain. When the pair answer a hit-and-run call, they find themselves face to face with a familiar figure: Cliff Steele, a.k.a. Robotman. This first DOOM PATROL trade paperback collects issues #1-6.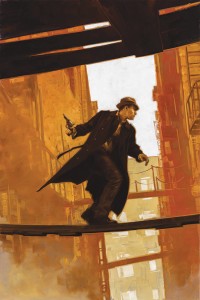 JOE GOLEM OCCULT DETECTIVE OUTER DARK #1
DARK HORSE COMICS
(W) Mike Mignola, Christopher Golden (A) Patric Reynolds (CA) David Palumbo
Two years after he killed a child-snatching monster and stopped an undead takeover in the Drowning City, occult detective Joe Golem searches for a man with superhuman strength who is attacking citizens under orders from the otherworldly voices in his head. But Joe has his own demons to wrestle with . . .
"Joe Golem continues to be everything you could possibly want it to be. Mike Mignola and Christopher Golden are a heck of a team, and Patric Reynolds continues to complement them perfectly by bringing unique worlds to life stunningly with his art."-Big Comic Page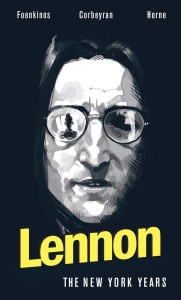 LENNON THE NEW YORK YEARS HC
IDW PUBLISHING
(W) David Foenkinos, Eric Corbeyran (A/CA) Horne
In 1975 the most famous rock star in the world moved to New York City to raise his young family, in the process setting career, adoring fans, and creative contemporaries aside. During this reflective time he met with a psychoanalyst, worked to spread peace around the globe, celebrated his wife, and went about the daily business of being John Lennon. Then just five years later he was killed. LENNON adapts David Foenkinos' legendary novel to graphic album form, with striking black-and-white illustrations by French artist Horne. Relive the defining moments and experiences that shaped pop music's-and popular culture's-most influential voice, as captured in this unique and moving graphic novel.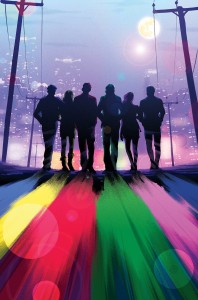 MIGHTY MORPHIN POWER RANGERS 2017 ANNUAL #1
BOOM! STUDIOS
(W) Kyle Higgins & Various (A) Goni Montes & Various (CA) Goni Montes
The future of Mighty Morphin Power Rangers starts here as Tommy makes a choice that will have huge consequences for the team; Mighty Morphin Black Power Rangers from all across dimensions meet to face off against a deadly foe; and secret origins are revealed!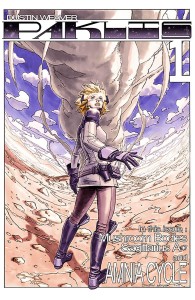 PAKLIS #1

IMAGE COMICS
(W/A/CA) Dustin Weaver
Do you accept the life you've been handed, or do you step into the unknown, even as it leads you into the shadows? In this new anthology series from writer/artist DUSTIN WEAVER, the characters in three mind-bending stories find themselves faced with this question.
In "MUSHROOM BODIES," Greg struggles with knowing what's real and fears becoming complacent in a world of human insects.
In the first installment of "SAGITTARIUS A*," war hero Linus Rad is on a mission to the center of the galaxy to learn the dark secrets of his dead father's scientific experiments.
In the first chapter of "AMNIA CYCLE," Tara, a young Jet-Wing pilot, goes AWOL in the war against the Nuriel in order to help Amnia, a mysterious alien with no memory of where she came from and a desperate need to stop a terrible disaster! When Amnia disappears, it sends Tara on an adventure into the Shadow Zone.
Step into the unknown. Journey into the shadows. There you'll find PAKLIS.
SAGA #43

IMAGE COMICS BUY-SELL
(W) Brian K. Vaughan (A/CA) Fiona Staples
NEW STORY ARC BEGINS FOR JUST 25 CENTS!!!
SAGA returns monthly with a brave new direction, and to celebrate Image's 25th Anniversary, this full-sized issue costs just 25 cents! In a perfect jumping-on point for first-time readers, Hazel and her star-crossed parents embark on a thrilling new adventure at the westernmost edge of the universe.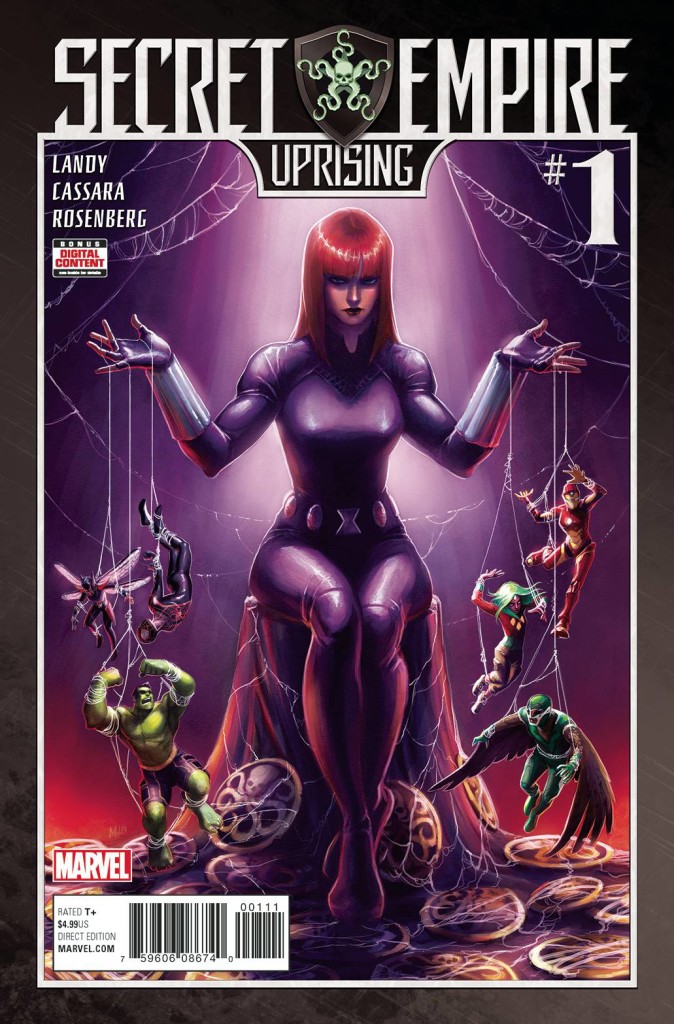 SECRET EMPIRE UPRISING #1
MARVEL COMICS
(W) Derek Landy (A) Joshua Cassara (CA) Meghan Hetrick
A crucial SECRET EMPIRE tie-in that bridges issues #3 and #4! There's a new order to things in the world, but it's not one that everybody agrees with! So what is there left to do about it? The Black Widow has a dangerous plan-but to carry it out, she'll need the help of the young heroes of the Marvel Universe-and it will require them to cross a line they never thought they would!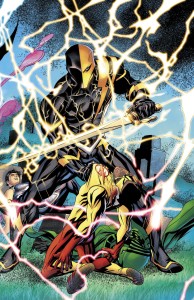 TEEN TITANS LAZARUS CONTRACT SPECIAL #1 (LAZARUS)
DC COMICS
(W) Dan Abnett & Various (A) Paul Pelletier (CA) Mike McKone
"THE LAZARUS CONTRACT" finale! The conclusion to the epic crossover is here, with consequences of which will be felt for years to come! What does the future hold for the Titans teams after this game-changing run-in with their greatest enemy? Find out here as we set the stage for the next era of Titans, Teen Titans and Deathstroke!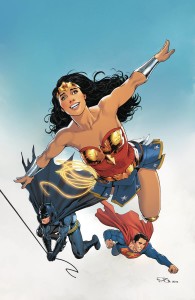 WONDER WOMAN ANNUAL #1
DC COMICS
(W) Greg Rucka & Various (A) Nicola Scott & Various (CA) Nicola Scott
WONDER WOMAN ANNUAL #1 will feature four tales by a variety of artists and writers including the team behind "Year One"
First, in the days after "Year One," Diana comes face to face with Superman and Batman for the first time in a story by writer Greg Rucka and artist Nicola Scott.
Then, Wonder Woman has to go to the nation of Markovia and stop King Shark from being executed for a crime he did not commit in a story by writer Vita Ayala and artist Claire Roe.
In the third story, an old ally of Steve Trevor's has summoned Wonder Woman to his village to save it from his cursed monster form. This story is written by Michael Moreci with art by Stephanie Hans.
And in this annual's final tale, Wonder Woman assists A.R.G.U.S in bringing down a large Kaiju monster that's on its way to the American coastline but will Wonder Woman change alliances once the monster starts speaking a language she understands? This story is written by Collin Kelly and Jackson Lanzing with art by David Lafuente
NOW HERE'S THE FULL LIST!
If you want a full visual list of everything howabout you click on this hyperlink  (tho the Diamond  might not update til Monday or something)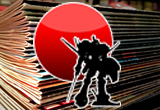 (the following list of comics reflects ALL the comics coming into BOTH locations. If there's something on this list that's NOT IN STOCK at your favorite BNW location DO NOT HESITATE  TO ASK FOR US TO ORDER IT FOR YOU!)
COMICS AND MAGAZINES
Aliens Dead Orbit #2
Back To The Future Biff To The Future #5 (OF 6)
Black Road #10
Black Science #30
Cable #1
Captain America Sam Wilson #22
D4veocracy #4 (OF 4)
Deadpool #31
Deadpool Vs Punisher #4 (OF 5)
Doctor Strange #21
Doctor Who 10th Year Three #2
Doctor Who 9th #13
Fissure #2
Flash #23
Gamora #5
Generation X #2
GFT Grimm Tales Of Terror Vol 3 #5
Grimm Fairy Tales #6
Guardians Of Galaxy Mother Entropy #5 (OF 5)
Gwenpool #16
Hadrians Wall #7 (OF 8)
Heavy Metal #286
Hulk #6
Image Plus #14 (WALKING Dead Heres Negan Pt 14)
Infamous Iron Man Tp Vol 01 Infamous
Insexts #11
Joe Golem Occult Detective Outer Dark #1
Josie & The Pussycats #7
Judge Dredd Blessed Earth #2
Kill Or Be Killed #9
Ladycastle #4
Lobster Johnson Pirates Ghost #3
Man-Thing #4 (OF 5)
MASK Mobile Armored Strike Kommand #7
Micronauts Wrath Of Karza #2 (OF 5)
Mighty Morphin Power Rangers 2017 Annual #1
Monstress #12
Moon Knight #14
Motor Girl #6
Namwolf #2
Occupy Avengers #7
Old Man Logan #24
Over Garden Wall Ongoing #14
Paklis #1
Popeye Classics Ongoing #58
Previews #345 June 201
Marvel Previews #23 June 2017 Extras
Providence Ltd Hc Act 02
Rick & Morty #26
Romulus #4
Saga #43
Secret Empire #3 (OF 10)
Secret Empire Uprising #1
Sex Criminals #19
Southern Cross #12
Spencer And Locke #2 (OF 4)
Spider-Gwen #20
Star Trek Waypoint #5
Star Wars Darth Maul #1 (OF 5) 2nd Ptg
Star Wars Darth Maul #2 (OF 5) 2nd Ptg
Star Wars Doctor Aphra #7
Tarot Witch Of The Black Rose #104
Teen Titans Lazarus Contract Special #1
Thanos #7
Think Tank Vol 5 #3
Transformers Till All Are One #10
Trinity Annual #1
Uber Invasion #6
Vampirella #3
Visitor How And Why He Stayed #4 (OF 5)
Wonder Woman Annual #1
WWE #5
X-Files (2016) #14
TRADE PAPERBACKS, GRAPHIC NOVELS, HARDCOVERS AND MANGA
Avengers Four Tp
Bitch Planet Tp Vol 02 President Bitch
Canopy Gn
Doom Patrol Tp Vol 01 Brick By Brick
Hal Jordan & The Glc Tp Vol 02 Bottled Light (REBIRTH)
Hawkeye Tp Vol 01 Kate Bishop
Infamous Iron Man Tp Vol 01 Infamous
Lazarus Tp Vol 05
Lennon The New York Years Hc
Star Wars Rogue One Yr Novel Guardians Of Whills
Wolverine Old Man Logan Tp Vol 04 Old Monsters
TOYS
Preacher 7in Scale Af Series 1
TMP NBA Series 30 Ben Simmons Af
ODDS AND ENDS
Marvel Captain America Civil War Classic Bust
Marvel Deadpool Caesar Classic Bust
Marvel Fact Files Special #21 Luke Cage
SW E7 Rey Mini-Bust