Every week I assemble a list of all the cool new stuff coming to the Brave New Worlds nearest you as well as try corral all the stuff we've got going on and put them all here for your convenience!
If sifting through the internet seems like a bit too much of a task and you'd like us to beam this right to your phone (or home Cerebro-like computer system) try signing up for our handy weekly email newsletter!

GWAR has a comic coming out and we've got an exclusive cover for issue #1 done by a friend of ours, you may remember from back when we did Art Shows in Old City, Ally Cat!
She'll be on hand doing $10 drawings and signing issue #1 the day it hits shelves, which is June 7th from 11am-1pm!
Look how sweet this cover is! A must for the
GWAR
fan in your life!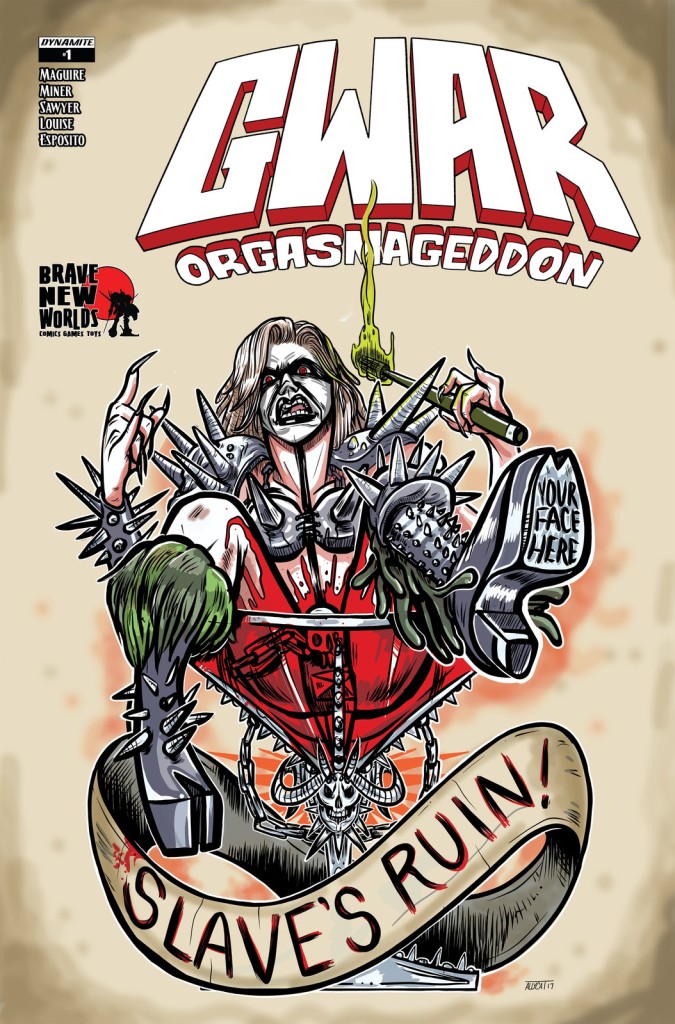 SIGNED LUKE CAGES!
Don't you worry Willow Grovers these will be available starting sometime Monday afternoon! They're taking requests!
DC TV TOYS!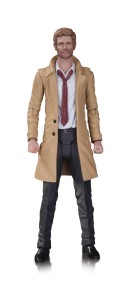 DCTV ARROW CONSTANTINE AF
DC COMICS
The most unscrupulous magician in the world comes to three dimensions with this new Constantine action figure! This 6.75″ figure renders John Constantine in stunningly accurate detail, as the most powerful mage in the Arrow TV universe comes complete with dozens of points of articulation and accessories. Bring the heroes and villains from the popular Arrow and The Flash television universes out of the small screen and into your home with these intricately designed action figures!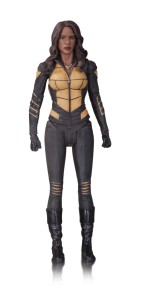 DCTV ARROW VIXEN AF
DC COMICS
Straight from the hit Arrow TV series comes this Vixen action figure! Harnessing the powers of animals through her mystical amulet, Vixen stands 6.75″ tall with incredible detail, dozens of points of articulation and accessories. Bring the heroes and villains from the popular Arrow and The Flash television universes out of the small screen and into your home with these intricately designed action figures!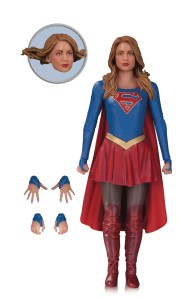 DCTV SUPERGIRL AF
DC COMICS
TV's Girl of Steel is finally fully realized in three dimensions of amazing with this Supergirl action figure from DC Collectibles! Painstakingly scultped in the likeness of actress Melissa Benoist, this 6.75″ figure features lifelike detail, dozens of points of articulation and accessories that ring true to the hit series. Bring the heroes and villains from the Supergirl television universe out of the small screen and into your home with these intricately designed action figures!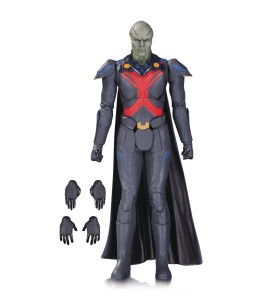 DCTV SUPERGIRL MARTIAN MANHUNTER AF
DC COMICS
Straight from the world of the hit Supergirl TV series comes this meticulously detailed Martian Manhunter action figure! At 6.75″ tall with dozens of points of articulation and accessories, the alien otherwise known as J'Onn J'Onzz is ready to do battle with any force that comes to his newly adopted home planet. Bring the heroes and villains from the Supergirl television universe out of the small screen and into your home with these intricately designed action figures!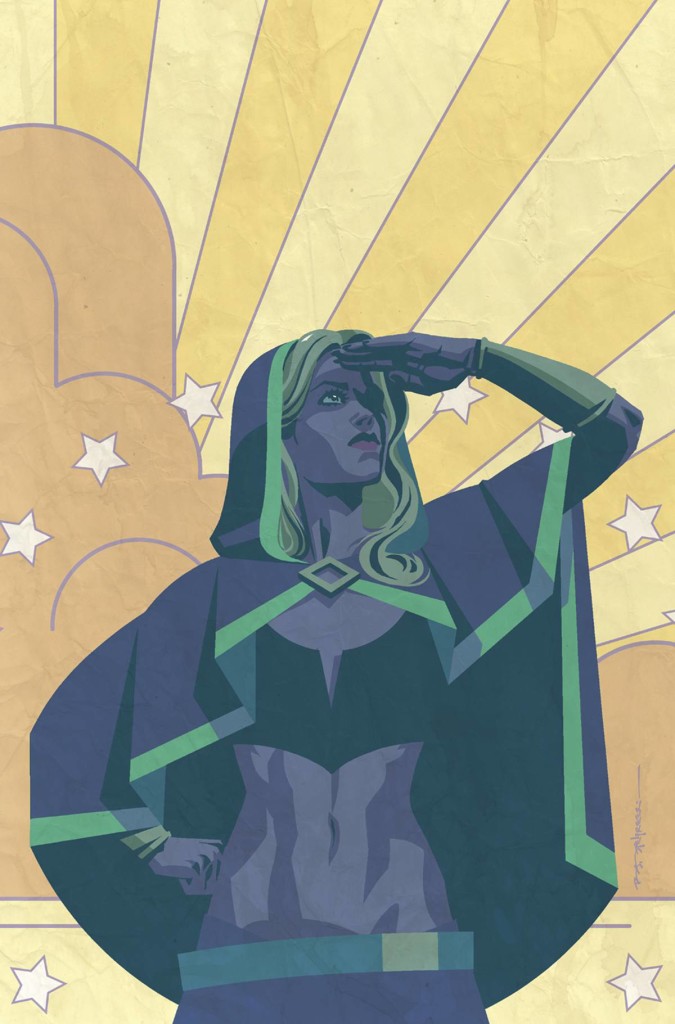 ALTERS TP VOL 01 (MR)
AFTERSHOCK COMICS
(W) Paul Jenkins (A) Leila Leiz (CA) Brian Stelfreeze
 As the world struggles to accept the emergence of a new kind of human species known as alterations, or "Alters," a young woman must navigate the path to becoming her true self, while struggling with the complications of her civilian life and the responsibilities of her newfound power. This groundbreaking series – years in the making – begins the saga of a young woman who can only really be herself… whenever she is not herself. Collecting issues 1-5 of the critically-acclaimed series, plus the original short story from AfterShock Genesis one-shot. Written by Eisner winner Paul Jenkins and illustrated by Leila Leiz.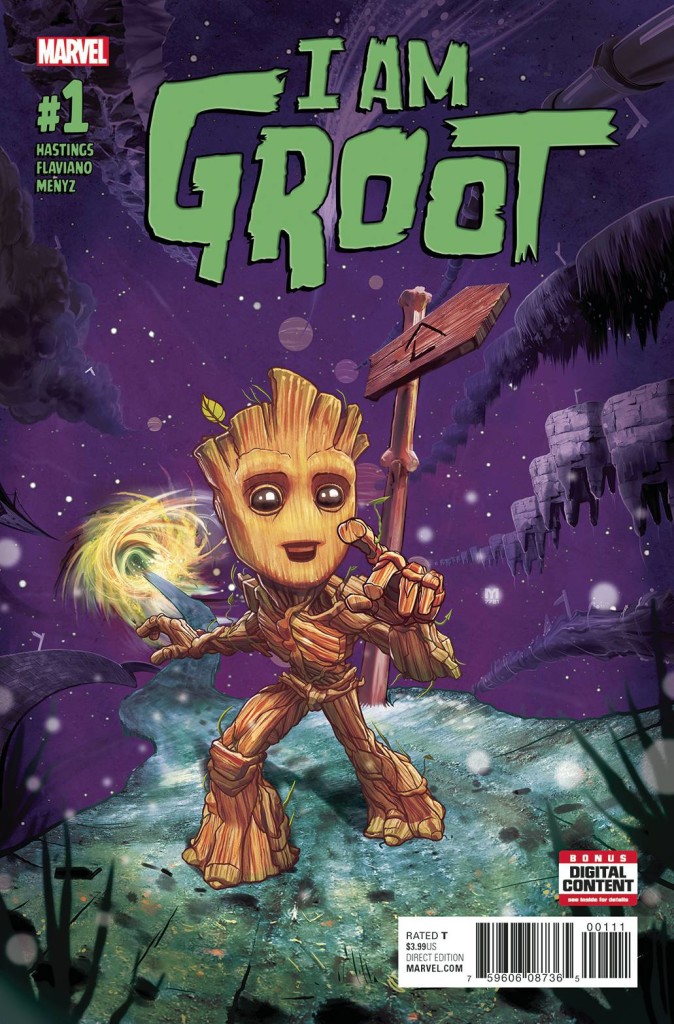 I AM GROOT #1
MARVEL COMICS
(W) Christopher Hastings (A) Flaviano (CA) Marco D'Alfonso
 GROOT IN HIS OWN SERIES, SMALLER AND BETTER THAN EVER!
When the Guardians of the Galaxy get caught in a wormhole, a smaller-than-normal Groot is separated billions of light-years away from the team. Falling to a planet below, Groot discovers he is on an entirely alien and unknown world full of strange creatures and societies. Seriously underdeveloped and with nobody who can understand him, Groot will need to make the journey to the center of this world and find the way back to his family!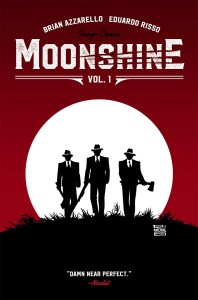 MOONSHINE TP VOL 01

IMAGE COMICS
(W) Brian Azzarello (A/CA) Eduardo Risso
 THE FIRST VOLUME OF THE NEW HIT SERIES
From writer BRIAN AZZARELLO and artist, EDUARDO RISSO–the Eisner Award-winning creative team behind the crime classic, 100 Bullets–comes a brutal new series that puts a horror twist on a classic gangster tale!
Set deep in Appalachia during Prohibition, MOONSHINE tells the story of Lou Pirlo, a city-slick "torpedo" sent from New York City to negotiate a deal with the best moonshiner in West Virginia, Hiram Holt. Lou figures it a milk run, but  what he doesn't figure is that Holt's just as cunning and ruthless as any NYC crime boss. Not only will Holt do anything for his illicit booze operation, he'll stop at nothing to protect a much darker, bloodier family secret.
Collects Issues 1-6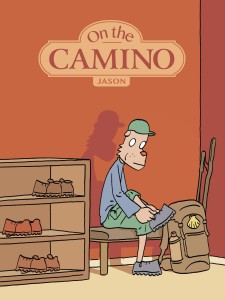 JASON ON THE CAMINO HC

FANTAGRAPHICS BOOKS
(W/A/CA) Jason
To mark his 50th birthday, the brilliant Norwegian cartoonist Jason decided to walk the historic pilgrimage route of The Camino de Santiago in northwestern Spain. On the Camino is Jason's memoir of that 500 mile trek, chronicling both the good and the bad. Full of quiet incidents, odd encounters, small triumphs, and the occasional setback, On the Camino is the latest graphic novel by a master cartoonist.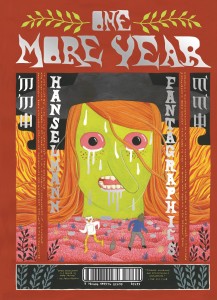 ONE MORE YEAR HC MEGG & MOGG
FANTAGRAPHICS BOOKS
(W/A/CA) Simon Hanselmann
One More Year continues the stony adventures of Megg the witch and Mogg the cat from Simon Hanselmann's previous two New York Times best-sellers, Megahex and Megg and Mogg in Amsterdam. Depressing, hilarious, and exceedingly human, One More Year continues to give more substance to the characters in ways that never fail to surprise, delight, and horrify.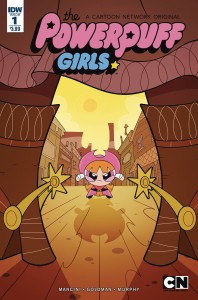 POWERPUFF GIRLS TIME TIE #1 (OF 3)
IDW PUBLISHING
(W) Haley Mancini, Jake Goldman (A/CA) Philip Murphy
Mojo Jojo has decided that because he can never destroy the Powerpuff Girls, he'll do the next best thing: zap them into another time!!! He uses his patented "Time Tie" to blast the three little heroes back into three separate eras in the past. Can the girls find their way back to the present before Mojo can fulfill his mission: The complete destruction of Townsville!
Bullet points:
•   The Powerpuff Girls are back in a brand-new three-issue series!
•   Each Powerpuff Girl travels to a different era and place in time in her own special issue!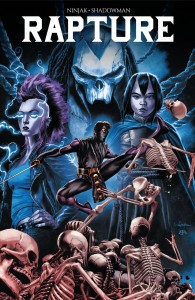 RAPTURE #1

VALIANT ENTERTAINMENT LLC
(W) Matt Kindt (A) CAFU (CA) Mico Suayan
On a scarred landscape, two otherworldly armies prepare to battle one last time, vying for control of a massive tower named from an ancient language no longer permitted to be spoken. One army is led by a primeval force named Babel, whose goal is singular: to breach "Heaven" no matter the cost. The only thing standing in his way is a gray-haired barbaric warrior, filled with rage and regret, a man who sees this battle as his last chance for redemption. But he knows his depleted forces have little chance of victory unless aid comes. Enter Tama: A 12-year old girl on the crest of a hill overlooking the battle, who has just become humanity's only hope. The last in an ancient line of mystics who protect the Earth, she has foreseen this battle and knows millions will perish if she's unable to stop it. Now Tama and her ragtag team of malcontents – Ninjak, Shadowman and Punk Mambo – must somehow defeat an elder god hell bent on piercing the heavens.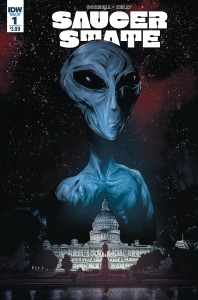 SAUCER STATE #1 (OF 6)
IDW PUBLISHING
(W) Paul Cornell (A/CA) Ryan Kelly
She was abducted by aliens. Now she's the President. She's going to use the power of that office to find out what really happened. But will they let her? Saucer State is the sequel to and the conclusion of the Hugo Award nominated Saucer Country. It's House of Cards does The X-Files. It's a bulletin from the brightest timeline. She will break the world to find who hurt her. And new readers can start here.
Bullet points:
•   Picks up where Saucer Country left off!
•   One of the very few mainstream comics to be nominated for SF's prestigious Hugo Award!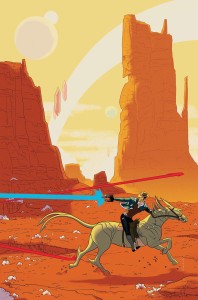 STAR-LORD ANNUAL #1
MARVEL COMICS
(W) Chip Zdarsky (A) Djibril Morissette-Phan (CA) Kris Anka
• Having narrowly escaped an assassin, Peter Quill has crash-landed on a desert planet. There, he finds a small town that's terrorized by a mean, old varmint.
•  Not willing to take any bullies lying down, Peter has to rally the townspeople to stand up for themselves.
•  But it turns out there's more to this town than meets the eye!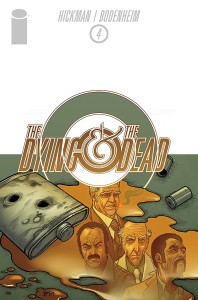 DYING AND THE DEAD #4
IMAGE COMICS
(W) Jonathan Hickman (A/CA) Ryan Bodenheim
"THE GOOD OLD DAYS"-We look back on the glory days of the Colonel and crew as they chase a lost artifact through the burning ruins of a fallen city in conquered Japan. The best new book of the year rambles on in THE DYING AND THE DEAD #4, The Good Old Days.
AND JUST IN CASE YOU FORGOT WHAT THIS BOOK EVEN WAS: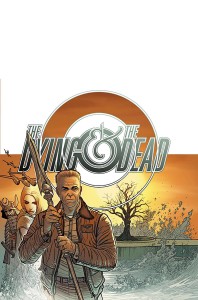 DYING AND THE DEAD SPEC ED TP
IMAGE COMICS
(W) Jonathan Hickman (A/CA) Ryan Bodenheim
"WHAT'S OLD IS NEW AGAIN"
A special direct market only trade paperback edition of THE DYING AND THE DEAD collecting the first three oversized issues. This will arrive in stores the same day as THE DYING AND THE DEAD #4.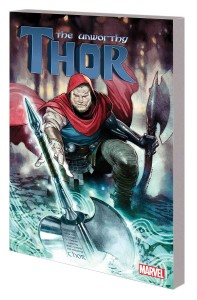 UNWORTHY THOR TP
MARVEL COMICS
(W) Jason Aaron (A) Olivier Coipel, Aaron Kim Jacinto (CA) Olivier Coipel
Unfit to lift his hammer, and with someone else now wielding the power of Thor, the Odinson's desperate quest to regain his worthiness takes him out into the cosmos – where he's learned of the existence of a mysterious other Mjolnir! This ultimate weapon, a relic from a dead universe, is the key to his redemption – but some of the greatest villains of the Marvel Universe are anxious to get their hands on it, including the Collector and Thanos! And when the realm of Old Asgard vanishes, all might be lost – unless good tidings from Beta Ray Bill offer fresh hope! The Odinson gets a new look and a new pet – but can he reclaim his honor? Or will the power of thunder be wielded for evil? Let the battle for the hammer commence! Collecting UNWORTHY THOR #1-5.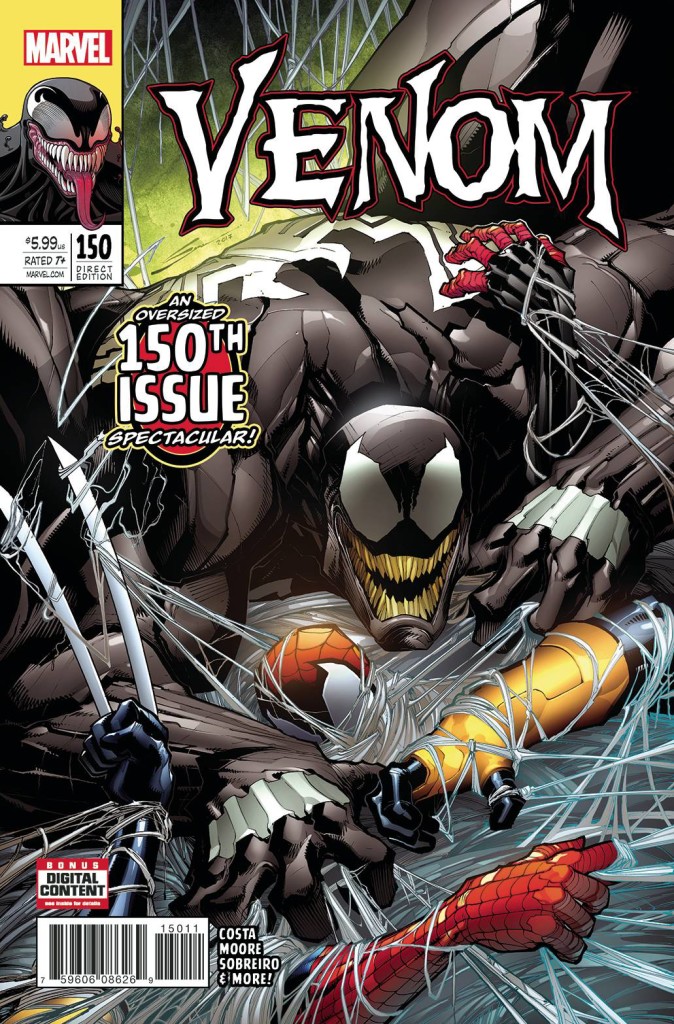 VENOM #150
MARVEL COMICS
(W) Mike Costa, Various (A) Gerardo Sandoval, Various (CA) Gerardo Sandoval
REUNITED, AND IT FEELS SO GOOD!
Or, feels so bad? However it feels, Eddie Brock and the Venom symbiote have been reunited, and they're web-slinging their way around New York again. Featuring a host (hah!) of Venom creators from the character's near 30-year history, this  monstrous anniversary spectacular welcomes guest artist TRADD MOORE for an oversized and brutal main story AND a lethal story featuring fan-favorite creators David Michelinie and Ron Lim, reunited! With questions still lingering about how the symbiote was separated from Flash Thompson, and what lies in its future now that it's reunited with Eddie Brock, this is one issue you can't afford to miss!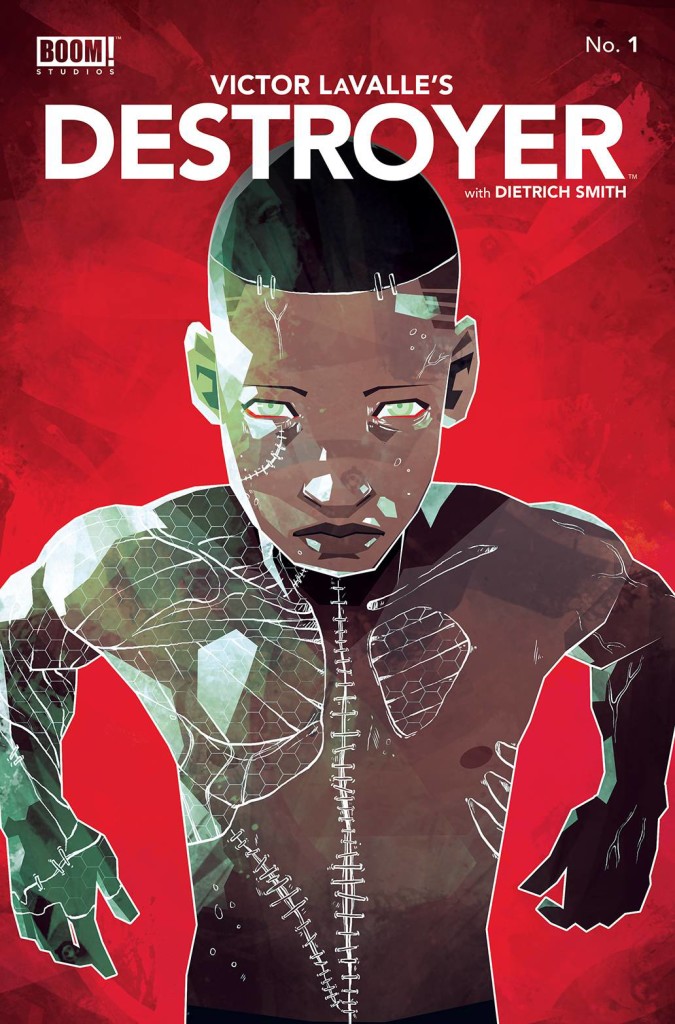 VICTOR LAVALLE DESTROYER #1 (OF 6)
BOOM! STUDIOS
(W) Victor Lavalle (A) Dietrich Smith (CA) Micaela Dawn
When the last descendant of the Frankenstein family loses her only son to a police shooting, she turns to science for her own justice…putting her on a crash course with her family's original monster and his quest to eliminate humanity. An intense, unflinching story exploring the legacies of love, loss, and vengeance placed firmly in the tense atmosphere and current events of the modern-day United States.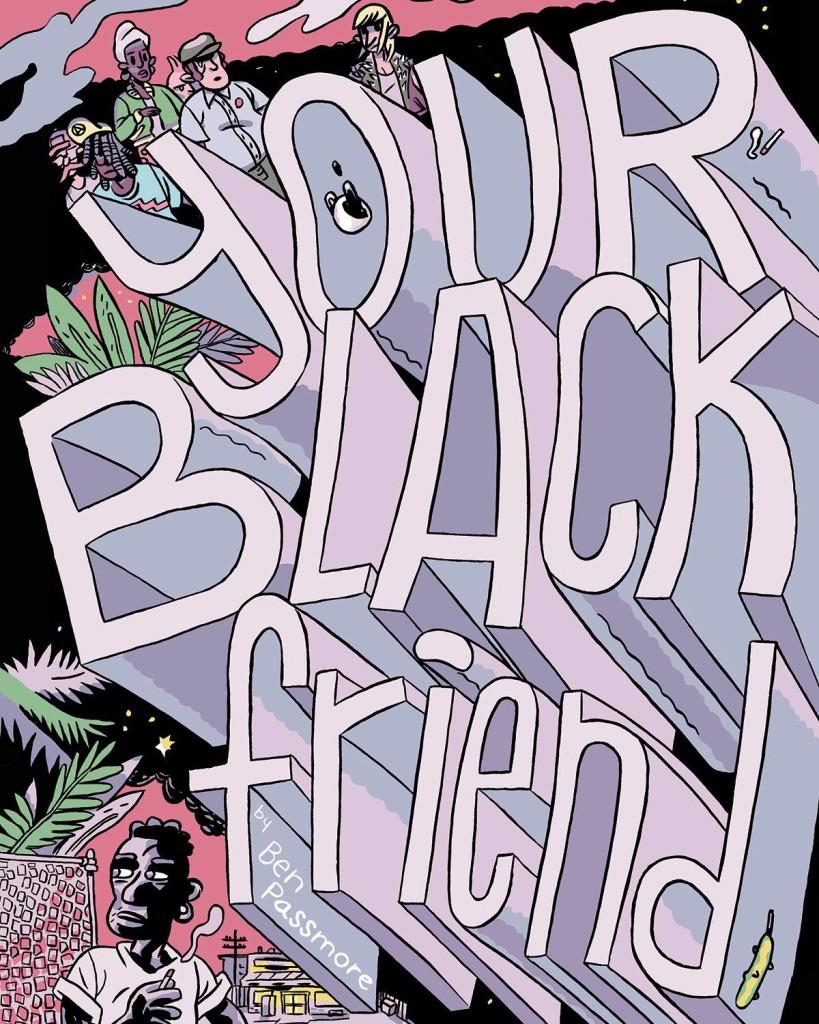 YOUR BLACK FRIEND GN
ADHOUSE BOOKS
(W/A/CA) Ben Passmore
Ben Passmore's necessary contribution to the dialogue around race in the United States, Your Black Friend is an open letter from your black friend to you about race, racism, friendship and alienation.
NOW HERE'S THE FULL LIST!
If you want a full visual list of everything howabout you click on this hyperlink  (tho the Diamond  might not update til Monday or something)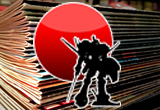 (the following list of comics reflects ALL the comics coming into BOTH locations. If there's something on this list that's NOT IN STOCK at your favorite BNW location DO NOT HESITATE  TO ASK FOR US TO ORDER IT FOR YOU!)
COMICS AND MAGAZINES
Action Comics #980
All New Guardians Of Galaxy #2
All New Wolverine #19 2nd Ptg
Angel Season 11 #5
Archies One Shot
Assassins Creed Uprising #4
Back Issue #97
Batgirl #11
Batman 66 Meets Wonder Woman 77 #5 (OF 6)
Batman Beyond #8
Batman The Shadow #2 (OF 6)
Beauty #15
Ben Reilly Scarlet Spider #2
Black Hammer #9
Black Panther #14
Blue Beetle #9
BTVS Season 11 #7
Captain America Steve Rogers #17
Deadly Class #28
Deathstroke #19 (LAZARUS)
Dept H #14
Detective Comics #957
Doc Savage Ring Of Fire #3 (OF 4)
Doctor Strange Sorcerers Supreme #8
Dying And The Dead #4
East Of West #33
Elektra #4
Garth Ennis Red Team Double Tap #9 (OF 9)
GFT Red Agent Human Order #7
GFT Van Helsing Vs The Mummy Of Amun Ra #5 (OF 5)
GFT Wonderland Birth Of Madness
Ghostbusters 101 #1 (OF 6) 2nd Ptg
Ghostbusters 101 #3
GI Joe A Real American Hero #240
Guardians Of Galaxy Mother Entropy #4 (OF 5)
Hal Jordan And The Green Lantern Corps #21
Hellblazer #10
Highlander American Dream #4 (OF 5)
Hobby Japan May 2017
I Am Groot #1
Infamous Iron Man #8
Injustice Ground Zero #12
Jack Kirby Collector #71
James Bond Felix Leiter #5 (OF 6)
James Bond Service Special
Jean Grey #2
Jim Henson Power Of Dark Crystal #3 (OF 12)
Justice League Of America #7
Kamandi Challenge #5 (OF 12)
Kiss #8
Letter 44 #33
Looney Tunes #237
Lumberjanes #38
Magdalena Vol 4 #3
Mass Effect Discovery #1
Mickey Mouse #20
Mighty Captain Marvel #5
Moon Girl And Devil Dinosaur #19
Mosaic #8
Mother Panic #7
My Little Pony Friendship Is Magic #54
Old Guard #4
Optimus Prime #7
Pathfinder Runescars #1
Plastic #2 (OF 5)
Powerpuff Girls Time Tie #1 (OF 3)
Rapture #1
Rat Queens #3
Rebels These Free & Independent States #3
Redneck #1 2nd Ptg
Redneck #2
Ringside #10
Saucer State #1 (OF 6)
Savage Dragon #224
Scooby Doo Team Up #26
Secret Warriors #2
Seven To Eternity #6
Shaolin Cowboy Wholl Stop The Reign #2
Star-Lord Annual #1
Star Trek Boldly Go #8
Star Wars Insider #173 Newsstand Ed
Strawberry Shortcake Funko Universe
Suicide Squad #18
Sun Bakery #3
TMNT Universe #10
Totally Awesome Hulk #19
Venom #150
Victor Lavalle Destroyer #1
Walt Disney Comics & Stories #738
Warhammer 40000 Revelations #3 (OF 4)
Weapon X #1 2nd Ptg Var
Weird Love #18
Wonder Woman #23
X-Men Blue #4
X-O Manowar (2017) #3
TRADE PAPERBACKS, GRAPHIC NOVELS, HARDCOVERS AND MANGA
Alters Tp Vol 01
Books Of Magic Tp Book 01
Deadpool Worlds Greatest Tp Vol 07 Deadpool Does Shakespeare
Doctor Strange And Sorcerers Supreme Tp Vol 01 Out
Dying And The Dead Spec Ed Tp
Guardians Of Galaxy Tp Vol 01 Cosmic Avengers
Hellblazer Tp Vol 16 The Wild Card
Jason I Killed Adolf Hitler Hc
Jason On The Camino Hc
Josie & The Pussycats Tp Vol 01
Log Horizon West Wind Brigade Gn Vol 05
Moon Knight Tp Vol 02 Reincarnations
Moonshine Tp Vol 01
My Lesbian Experience With Loneliness Gn
One More Year Hc Megg & Mogg
Princess Jellyfish Gn Vol 04
Rivers Of London Tp Vol 01 Body Work
Unworthy Thor Tp
Violent Love Tp Vol 01 Stay Dangerous
Wonder Woman Ultimate Guide To Amazon Warrior Hc
Your Black Friend Gn
TOYS
DCTV Arrow Constantine Af
DCTV Arrow Vixen Af
DCTV Supergirl Af
DCTV Supergirl Martian Manhunter Af
ODDS AND ENDS
Darth Vader & Family 2018 Wall Calendar