While you all get prepped for the midnight pre-release for Amonkhet tonight at our Willow Grove location take a look at all the new comics for this week!
If sifting through the internet seems like a bit too much of a task and you'd like us to beam this right to your phone (or home Cerebro-like computer system) try signing up for our handy weekly email newsletter!
AMONKHET PRE-RELEASE WEEKEND STARTS AT MIDNIGHT!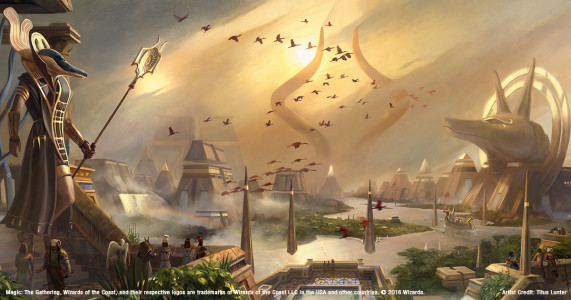 Our Willow Grove location will be host Prerelease sealed events for the new Magic: the Gathering set, Amonkhet.  Your $30 entry will get you a prerelease pack which will include 6 Amonkhet booster packs and a random foil promo card from which to build a 40-card sealed deck.  2 booster packs of Amonkhet per player will be contributed to the prize pool.  Event dates and times are as follows:
Friday, April 21st @ midnight (into Saturday)
Saturday, April 22nd @ noon
Sunday, April 23rd @ noon
We will also run booster drafts for Amonkhet the following week:
Saturday, April 29th @ noon
FREE COMIC BOOK DAY IS 3 SATURDAYS AWAY!

FREE COMIC BOOK DAY ( FCBD 2017) is so close you can almost taste those free funnybooks!  Get psyched!?! WE KNOW YOU'RE PSYCHED!  We've also got Facebook EVENT (Willow Grove) PAGES (Old City) set so you can get updates there too!
We'll have some sweet deals this year…here's what we've got going on so far!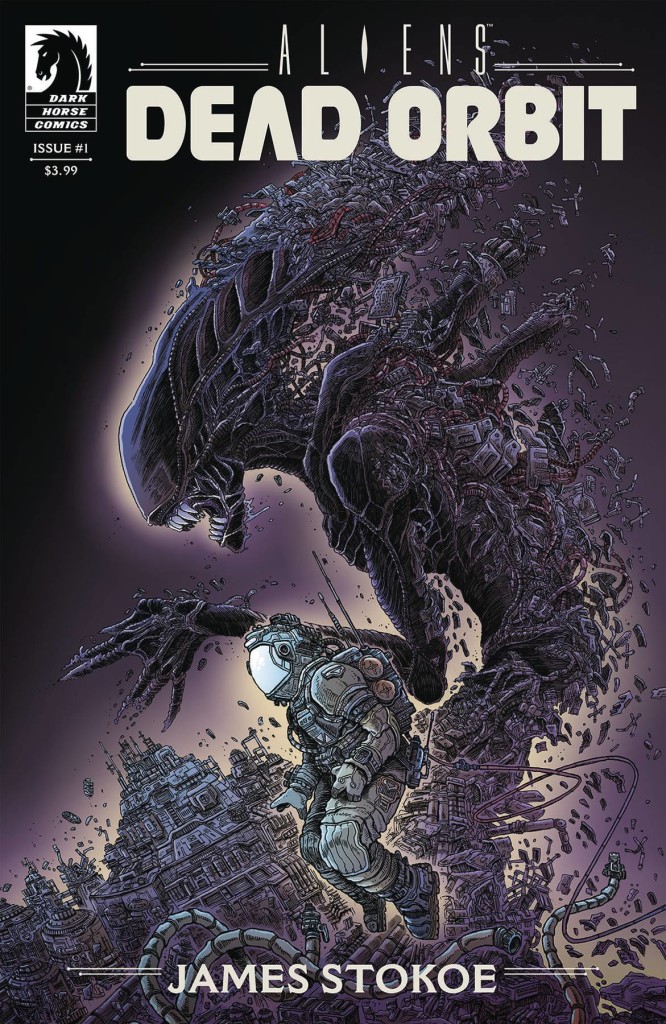 ALIENS DEAD ORBIT #1
DARK HORSE COMICS
(W/A/CA) James Stokoe
After a horrific accident strikes a space station, an engineering officer must use all available tools-a timer, utility kit, and his wits-to survive an attack from the deadliest creature known to man.
Orc Stain creator James Stokoe pens a thrilling and claustrophobic Aliens story: Dead Orbit!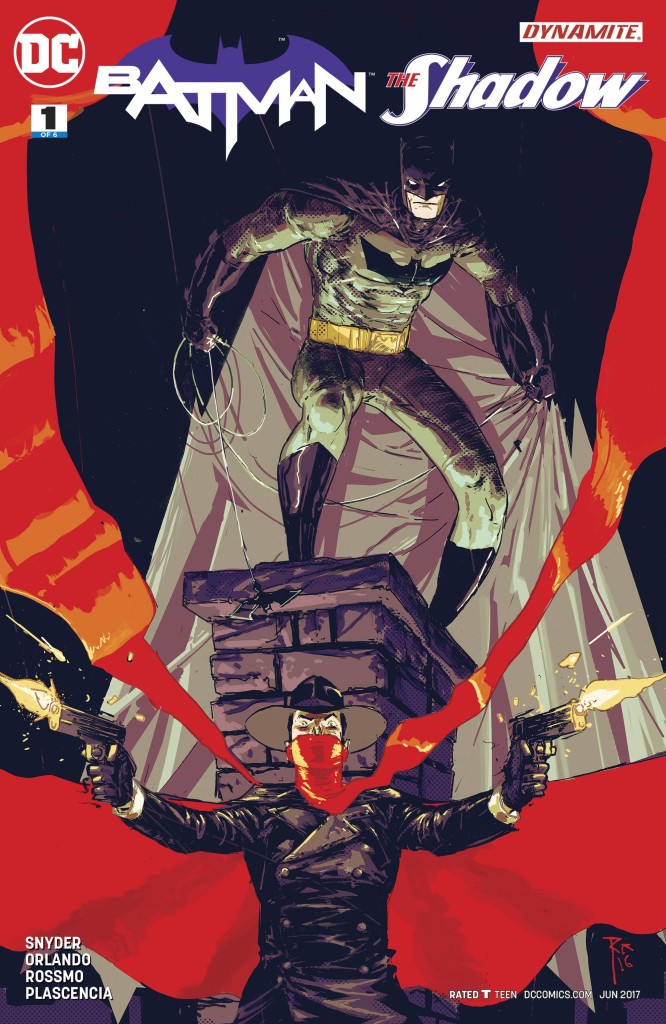 BATMAN THE SHADOW #1 (OF 6)
DC COMICS
(W) Scott Snyder, Steve Orlando (A/CA) Riley Rossmo
Two of history's greatest vigilantes are reunited at last! Murder has come to Gotham City, and Lamont Cranston appears to be the culprit…but he's been dead for over fifty years! Batman will go to the ends of the Earth to unravel the mystery of Cranston's life, but the mysterious Shadow will do everything in his power to stop him from learning too much…
The superstar team of writers Scott Snyder and Steve Orlando and artist Riley Rossmo brings you a dark and twisty modern noir like nothing you've seen before, with a brand-new villain unlike any either hero has faced! This is the unmissable crime series of 2017, so get on board now! Co-published with Dynamite.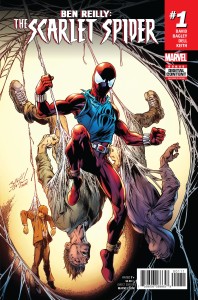 BEN REILLY SCARLET SPIDER #1
MARVEL COMICS
(W) Peter David (A/CA) Mark Bagley
One of the most controversial characters in comics has returned – and the controversy has only BEGUN! In the aftermath of THE CLONE CONSPIRACY, Ben has a new take on life…and he's not the same Scarlet Spider he was before. Come witness what will be the most talked about comic of the year!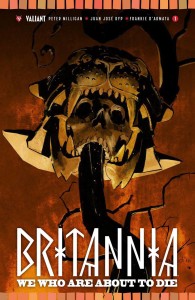 BRITANNIA WE WHO #1 (OF 4)
VALIANT ENTERTAINMENT LLC
(W) Peter Milligan (A) Juan Jose Ryp (CA) Cary Nord
Valiant's critically acclaimed, 10-time sold-out magnum opus returns with a brand-new journey into myth and mystery, from comics master Peter Milligan and incendiary artist Juan José Ryp!
Fifty thousand Romans stand on their feet, watching from the rafters of the coliseum with captured breath as Achillia, a Gladiator unlike any that Rome has seen before, faces incredible odds – one lone warrior against five of Rome's greatest. Such is the tradition, when a female gladiator enters the fray. When the carnage is complete, the coliseum roars its approval as Achillia stands victorious. Now only one match away from winning her freedom, she has begun to gain renown. The women of Rome, suppressed by their husbands and fathers, have noticed. The men of Rome, husbands and fathers to a growing horde of women entertaining ideas of independence, have noticed as well.
On the other side of Rome, a strange mystery swirls through the Palatine Hill. In the dead of night, down winding alleys, Rome's elite swear that they see visions of a blood-soaked Apollo walking the city…visions that are driving them mad. Even more are becoming sick with weird fever god-dreams. Panic ensues in the city. The Chief Vestal, Rubria, is arrested by Emperor Nero and threatened with crucifixion unless the deadly curse that's fallen on Rome is lifted. She asks Antonius Axia, hero of Britannia and Rome's only detective, for help. She offers only one clue…the gladiator Achillia
FLASH #21 (THE BUTTON)
DC COMICS
(W) Joshua Williamson (A) Howard Porter (CA) Jason Fabok
"THE BUTTON" part two! The cataclysmic events of DC UNIVERSE: REBIRTH #1 continue here! The Dark Knight and The Fastest Man Alive, the two greatest detectives on any world, unite to explore the mystery behind a certain blood-stained smiley button embedded in the Batcave wall. What starts as a simple investigation turns deadly when the secrets of the button prove irresistible to an unwelcome third party-and it's not who anyone suspects! It's a mystery woven through time, and the ticking clock starts here!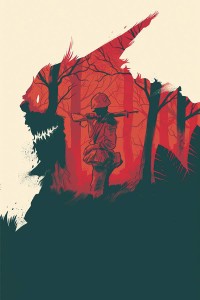 NAMWOLF #1
ALBATROSS FUNNYBOOKS
(W) Fabian Rangel (A/CA) Logan Faerber
When scrawny Marty Spencer is drafted into the Vietnam War, he finds himself smack dab in the middle of the heart of darkness. But Marty has a secret. A secret even from himself. And Vietnam is a hell of a place to find out you're a werewolf.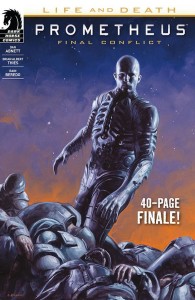 PROMETHEUS LIFE & DEATH ONE SHOT
DARK HORSE COMICS
(W) Dan Abnett (A) Brian Thies (CA) David Palumbo
The final installment of the Life and Death saga!
The surviving Colonial Marines on the planet LV-223 face a final battle with an injured and enraged Engineer-and, somewhere out in space, three trapped humans seek to change the course of the Engineer's ship . . . and possibly the history of humanity!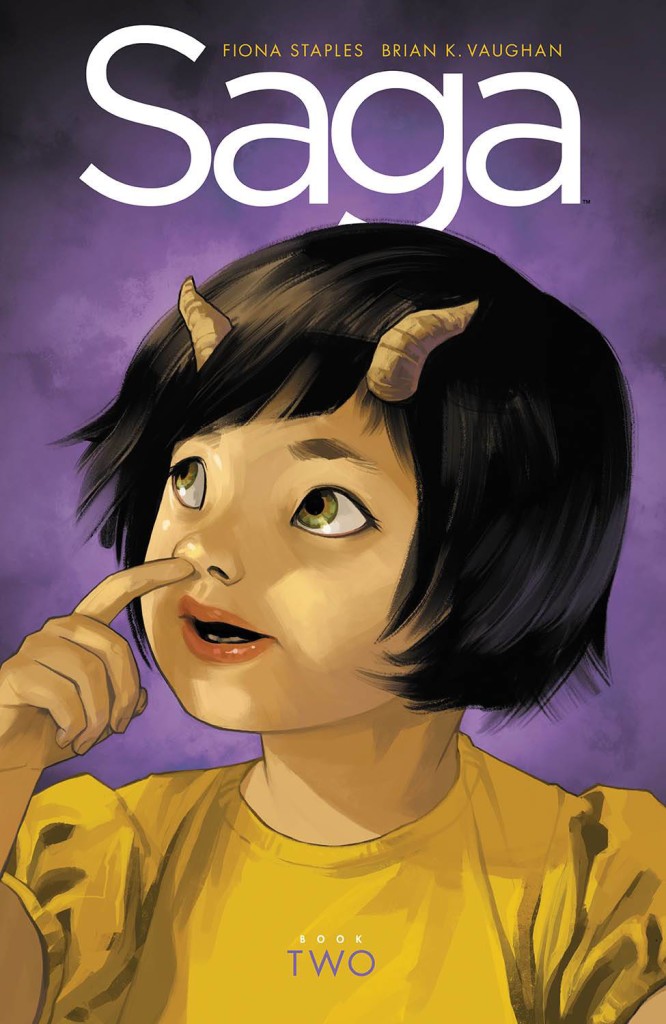 SAGA DLX ED HC VOL 02

IMAGE COMICS
(W) Brian K. Vaughan (A/CA) Fiona Staples
 At long last, it's finally time for the second hardcover collection of SAGA, the New York Times best-selling series praised by everyone from Alan Moore to Lin-Manuel Miranda! Created by the multiple Eisner Award-winning team of artist FIONA STAPLES (Mystery Society, North 40, Archie Comics) and writer BRIAN K. VAUGHAN (THE PRIVATE EYE, PAPER GIRLS, WE STAND ON GUARD), SAGA BOOK TWO continues the action-packed education of Hazel, a child born to star-crossed parents from opposite sides of a never-ending galactic war.
Collecting 18 issues of the smash-hit comic, this massive edition features a striking original cover from Fiona Staples, as well as a brand-new gallery of exclusive, never-before-seen SAGA artwork from legendary creators including CLIFF CHIANG, PIA GUERRA, FAITH ERIN HICKS, KARL KERSCHL, JASON LATOUR, SEAN GORDON MURPHY, STEVE SKROCE, and MORE!
Deluxe Hardcover format – 7.25 x 10.875″
Collects SAGA #19-36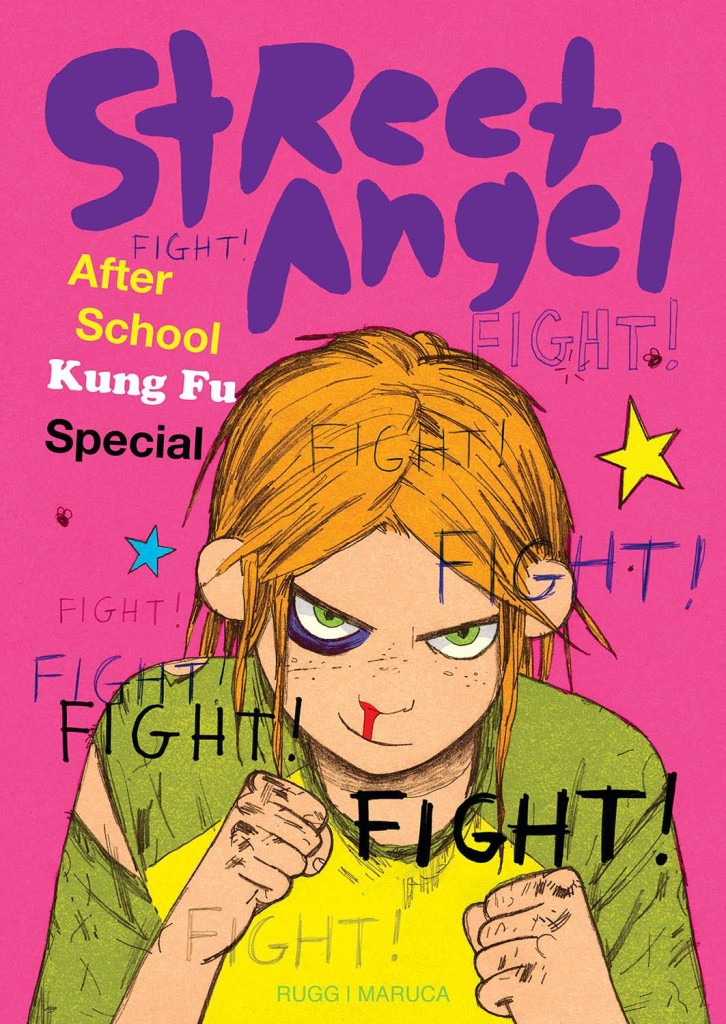 STREET ANGEL AFTER SCHOOL KUNG FU SPEC HC
IMAGE COMICS
(W) Brian Maruca, Jim Rugg (A/CA) Jim Rugg
    Jesse "Street Angel" Sanchez takes the Ninja Kid to school! Her fists are the facts and his face is the report card! Don't miss this very special After School Kung Fu, er, uh…Special?
Meanwhile, Saturday night's the big dance and Jesse doesn't want to go! Is love in the air? No.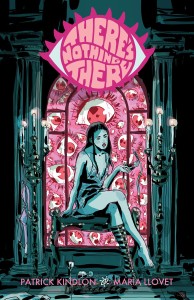 THERES NOTHING THERE #1

BLACK MASK COMICS
(W) Patrick Kindlon (A) Maria Llovet (CA) Maria Llovet, Alexis Ziritt
Celebrity-socialite Reno Selleti doesn't believe in very much beyond Instagram comments, hipster drugs, and the flash of paparazzi cameras, so when a friend invites her to an EYES WIDE SHUT-type party she goes along mostly for the lulz. But the joke doesn't feel as funny when she realizes it's an actual occult ritual, and suddenly she's seeing things… Horrifying apparitions trying to warn her. "RUN." Like Darren Aronofsky remaking DRAG ME TO HELL, There's Nothing There is a stylish & hallucinatory thriller about losing yourself in the bright lights and finding yourself at rock bottom. By your new favorite artist Maria Llovet and Patrick Kindlon (We Can Never Go Home, S.H.I.E.L.D.: Quake).
COMICS AND MAGAZINES
Action Comics #978
Aliens Dead Orbit #1
Aliens Defiance #11
Amazing Figure Modeler #63
Archangel #4 (OF 5)
Batgirl #10
Batman 66 Meets Wonder Woman 77 #4 (OF 6)
Batman Beyond #7
Batman The Shadow #1 (OF 6)
Ben Reilly Scarlet Spider #1
Big Moose One Shot
Bitch Planet #10
Black Monday Murders #5
Black Panther #13
Black Road #9
Blue Beetle #8
Britannia We Who #1 (OF 4)
Clean Room #18
Colossi #2
Conan The Slayer #8
D4veocracy #3
Deadpool Vs Punisher #2 (OF 5)
Detective Comics #955
Dirk Gently Salmon Of Doubt #7
Doc Savage Ring Of Fire #2 (OF 4)
Doctor Who 12th Year Three #2
Doctor Who 9th #12
Doom Patrol #6
Elektra #3
Flash #21 (THE Button)
GFT Van Helsing Vs The Mummy Of Amun Ra #4 (OF 5)
GI Joe A Real American Hero #239
Great Lakes Avengers #7
Grimm Fairy Tales #5
Hadrians Wall #6 (OF 8)
Hal Jordan And The Green Lantern Corps #19
Hellblazer #9
Hillbilly #6
Hobby Japan Apr 2017
Hulk #5
Image Plus #13 (WALKING Dead Heres Negan Pt 13)
Infamous Iron Man #7
Jem The Misfits #4
Judge Dredd Blessed Earth #1
Justice League Of America #5
Kamandi Challenge #4 (OF 12)
Karma Police #2
Kill Or Be Killed #8
Kill Shakespeare Past Is Prologue Juliet #2 (OF 4)
Kiss #7
Ladycastle #3
Lobster Johnson Pirates Ghost #2
Loose Ends #4 (OF 4)
Lumberjanes #37
Magdalena #2
Man-Thing #3 (OF 5)
Micronauts Wrath Of Karza #1 (OF 5)
Mighty Captain Marvel #4
Mighty Thor #18
Moon Girl And Devil Dinosaur #18
Mother Panic #6
Namwolf #1
Occupy Avengers #6
Old Guard #3
Old Man Logan #22
Orphan Black Deviations #2 (OF 6)
Patsy Walker Aka Hellcat #17
Previews #344 May 2017
Marvel Previews #22 May 2017 Extras
Prometheus Life & Death One Shot
Quantum Teens Are Go #3
Real Science Adventures #1 (OF 6)
Rebels These Free & Independent States #2
Rick & Morty #25
Rocket Raccoon #5
Savage Dragon #223
Scooby Doo Team Up #25
Spookhouse #4
Star Wars Darth Maul #3 (OF 5)
Steven Universe Ongoing #3
Stray Bullets Sunshine & Roses #23
Suicide Squad #16
Supergirl Being Super #3 (OF 4)
Teen Titans #7
Teen Titans Go #21
Thanos #6
Theres Nothing There #1
Tmnt Universe #9
Ultimates 2 #6
Unfollow #18
Visitor How And Why He Stayed #3 (OF 5)
Weapon X #2
Wonder Woman #21
WWE #4
X-Men Blue #2
X-Men Gold #2
X-O Manowar (2017) #2
TRADE PAPERBACKS, GRAPHIC NOVELS, HARDCOVERS AND MANGA
Archie Tp Vol 03
Avatar Last Airbender Tp Vol 15 North South Part 3
Black Widow Tp Vol 02 No More Secrets
Carnage Tp Vol 03 What Dwells Beneath
Dark Tower Drawing Of Three Tp Sailor
Deadpool Mercs For Moneytp Vol 02 Ivx
Deadpool Worlds Greatest Tp Vol 06 Patience: Zero
Green Lanterns Tp Vol 02 Phantom Lantern (REBIRTH)
Invisible Republic Tp Vol 03
Justice League Tp Vol 02 Outbreak (REBIRTH)
Kid Savage Tp Vol 01
Motor Girl Tp Vol 01 Real Life
Nameless City Gn Vol 02 (OF 3)
Red Hood & The Outlaws Tp Vol 01 Dark Trinity (REBIRTH)
Regular Show Tp Vol 08
Saga Dlx Ed Hc Vol 02
Street Angel After School Kung Fu Spec Hc
Young Justice Tp Book 01
TOYS
GOTG 2 Legends 6in Af Asst