We're ONLY 1 WEEK from FREE COMIC BOOK DAY! Oh yea and Guardians of the Galaxy vol 2 comes out this week!
If sifting through the internet seems like a bit too much of a task and you'd like us to beam this right to your phone (or home Cerebro-like computer system) try signing up for our handy weekly email newsletter!
FREE COMIC BOOK DAY IS ALMOST HERE!



FREE COMIC BOOK DAY ( FCBD 2017) is one week away which officially makes it so close you can almost taste those free funnybooks!  YOU READY!?! WE'RE ARE PSYCHED AND HOPE YOU ARE TOO! See ya there!
AMONKHET IS HERE!

BOTH locations are fully stocked on all things Amonkhet! Get some for your weekend!
TWIN PEAKS POPS!
HEY SPEAKING OF POPS!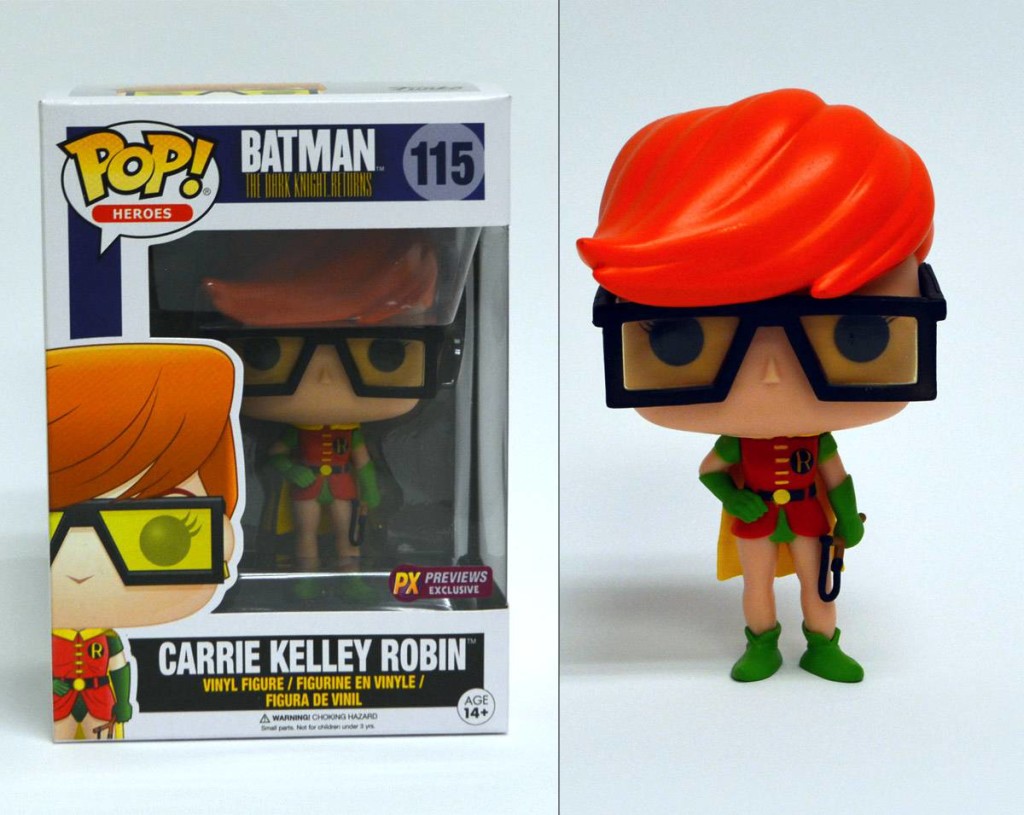 This comes in this week!
POP DC HEROES DKR CARRIE KELLY ROBIN PX VINYL FIG

FUNKO
A PREVIEWS Exclusive! Funko celebrates the 30th-anniversary of Frank Miller's seminal graphic novel, The Dark Knight Returns, with a special series of POP! Vinyl Figures available only through PREVIEWS and your local comic shop! From the crime-ridden Gotham City of the near future comes these figures, rendering the characters of Miller's graphic novel in the fan-favorite POP! vinyl style! Choose from Batman (Blue), Batman (Black), Batman (Armored), Batman (Armored Unmasked), Carrie Kelly Robin, The Joker, or Superman! Each figure stands 3 1/2″ tall and features limited articulation. Build your collection of POP! vinyl figures based on The Dark Knight Returns today! Window box packaging.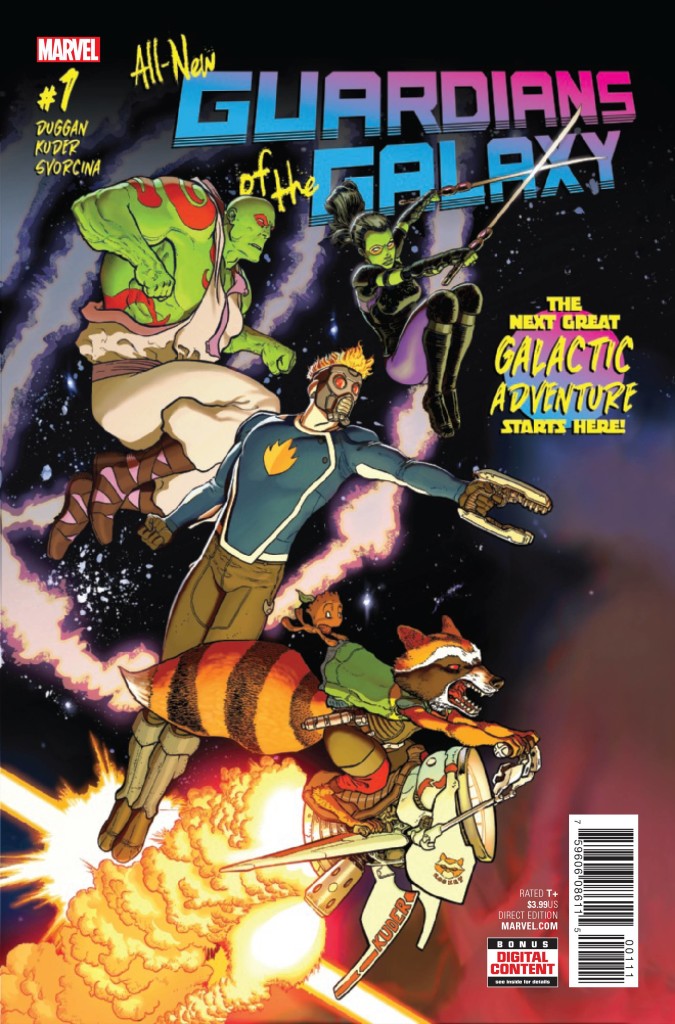 ALL NEW GUARDIANS OF GALAXY #1
MARVEL COMICS
(W) Gerry Duggan (A/CA) Aaron Kuder
A NEW ERA OF COSMIC ADVENTURE BEGINS HERE!
Double ships every month!
The Guardians of the Galaxy have taken off into space once more, on their biggest and weirdest misadventures yet! Kicking things off with the biggest heist they've ever tried, we join Star-Lord, Rocket Raccoon and company as they blast their way through the galaxy, the peacekeepers of the Nova Corps hot on their tails. And once they find themselves caught in a war between The Collector and The Grandmaster, there will hardly be time to explain why Groot can't grow any bigger, what Gamora is searching for or why Drax has sworn off violence! But don't worry, we will – with a new twice-monthly schedule, All-New Guardians of the Galaxy has space for ALL your Marvel Cosmic needs!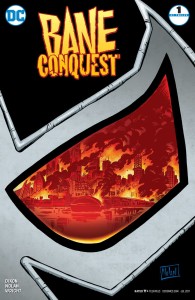 BANE CONQUEST #1 (OF 12)
DC COMICS
(W) Chuck Dixon (A/CA) Graham Nolan
The co-creators of Bane make a triumphant return to the character, with a twelve-issue series that will push him to the limit! Bane is seeking to create a global criminal empire with the help of his original gang, Bird, Trogg, and Zombie. The Man Who Broke The Bat moves beyond Gotham to find new cities to conquer and new enemies to crush. He won't stop until he stands at the top of the world of crime! For Bane, it's all about CONQUEST.
BATMAN #22 (THE BUTTON)
DC COMICS
(W) Tom King (A/CA) Jason Fabok
THE BUTTON" part three! The cataclysmic events of DC UNIVERSE: REBIRTH #1 continue here! The Dark Knight and The Fastest Man Alive, the two greatest detectives on any world, unite to explore the mystery behind a certain blood-stained smiley button embedded in the Batcave wall. What starts as a simple investigation turns deadly when the secrets of the button prove irresistible to an unwelcome third party-and it's not who anyone suspects! It's a mystery woven through time, and the ticking clock starts here!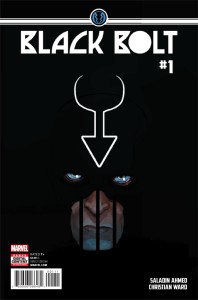 BLACK BOLT #1
MARVEL COMICS
(W) Saladin Ahmed (A/CA) Christian Ward
THE KING OF THE INHUMANS' FIRST SOLO SERIES!
Black Bolt imprisoned! But by who? And where exactly? The answers to both will shock you! But to learn those answers, Black Bolt must first win a fight to the death with a fellow inmate – The Absorbing Man! Award-winning science fiction writer Saladin Ahmed (Throne of the Crescent Moon) crafts a story as trippy as it is action-packed, with truly mind-bending art from the one and only Christian Ward!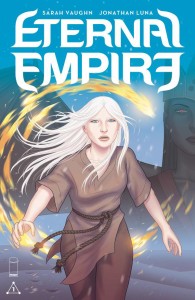 ETERNAL EMPIRE #1
IMAGE COMICS
(W) Sarah Vaughn, Jonathan Luna (A/CA) Jonathan Luna
JONATHAN LUNA (ALEX + ADA, THE SWORD, Spider-Woman: Origin) and SARAH VAUGHN (ALEX + ADA, Deadman: Dark Mansion of Forbidden Love, Ruined) return with ETERNAL EMPIRE, a fantasy epic!
The Eternal Empress has waged war against the countries of Saia for over one hundred years and now her sights are set on the last country standing. Within the brutal Empire's workforce, a young woman receives strange visions that give her the courage to escape her fate…or run straight toward it.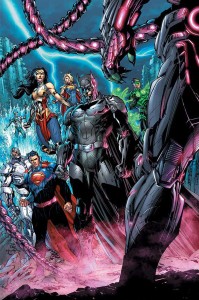 INJUSTICE 2 #1
DC COMICS
(W) Tom Taylor (A) Bruno Redondo, Juan Albarran (CA) Jim Lee, Scott Williams
The all-new prequel to the highly anticipated Injustice 2 video game begins here! Original INJUSTICE writer Tom Taylor continues the story from the hit series INJUSTICE: GODS AMONG US. Superman is imprisoned, and it's up to Batman to put the world back together. But with Superman's iron-fisted regime eliminated, other forces rise up to fill the void. And Batman doesn't have a lot of allies left to help stop them.
JEAN GREY #1
MARVEL COMICS
(W) Dennis Hopeless (A) Victor Ibanez (CA) David Yardin
When a teenage JEAN GREY traveled through time and arrived in the present, she learned the terrible fate that befell her predecessor: Possessed by a cosmic entity called the Phoenix, Jean was trapped in an endless cycle of life and death. Determined to escape that future, Jean set out to write her own destiny. But now, she's visited by a premonition that the Phoenix is coming for her…and in this new ongoing series by DENNIS HOPELESS (ALL-NEW X-MEN, SPIDER-WOMAN, X-MEN: SEASON ONE) and VICTOR IBANEZ (EXTRAORDINARY X-MEN, STORM), she's going to fight tooth and nail to escape becoming its next victim!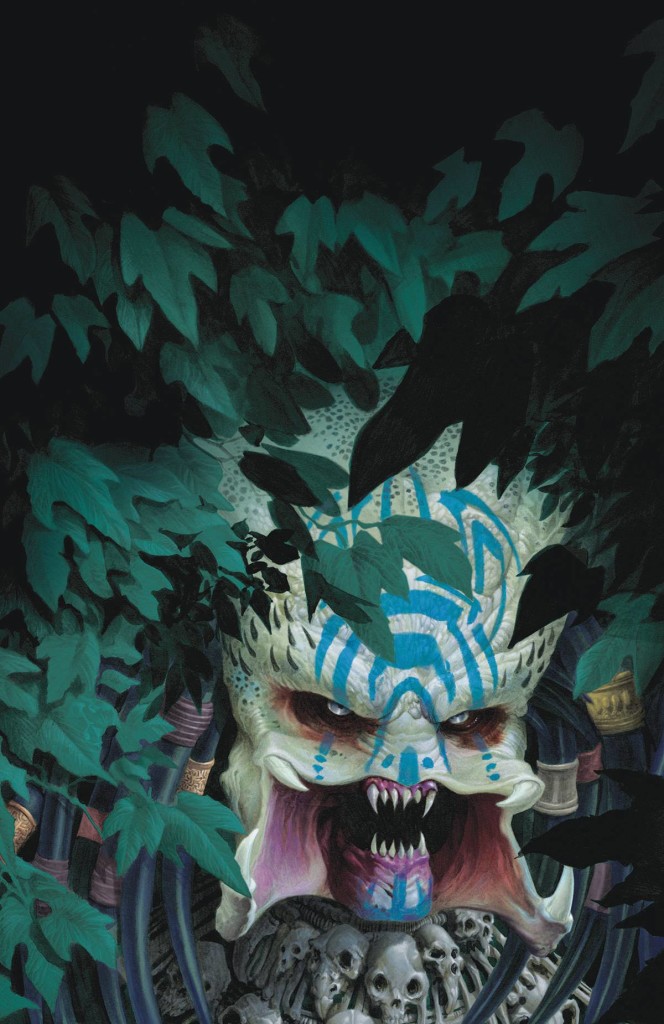 PREDATOR HUNTERS #1
DARK HORSE COMICS
(W) Chris Warner (A) Francisco Ruiz Velasco (CA) Doug Wheatley
Space aliens have been coming to Earth for centuries-but not with any message of brotherhood or peace. They're here to hunt the toughest, most dangerous humans they can find. Only now their former prey have teamed up against them. Predators, watch your backs!
o Written by Predator comic series veteran Chris Warner!
o Art by Francisco Ruiz Velasco.
o Covers feature special metallic ink!
SECRET EMPIRE #1 (OF 9)
MARVEL COMICS
(W) Nick Spender (A) Steve McNiven (CA) Mark Brooks
It's been building for months, across a bevy of titles! But now, the moment has arrived for Steve Rogers to step into the light and declare his allegiance to Hydra! How can the heroes of the Marvel Universe cope with this shattering betrayal by the most trusted figure among them? And what will this mean for the world? The map of the Marvel Universe changes in ways nobody will expect – TRUST THE SECRET EMPIRE!
NOW HERE'S THE FULL LIST!
If you want a full visual list of everything howabout you click on this hyperlink  (tho the Diamond  might not update til Monday or something)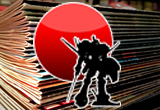 (the following list of comics reflects all the comics coming into both locations. If there's something on this list that's not in stock at your favorite BNW location do not hesitate to ask for us to order it for you!)
COMICS AND MAGAZINES
Adventure Time #64
All New Guardians Of Galaxy #1
Alter Ego #146
Amory Wars Good Apollo #2 (OF 12)
Aquaman #22
Back Issue #96
Back To The Future Biff To The Future #4 (OF 6)
Baltimore The Red Kingdom #4
Bane Conquest #1 (OF 12)
Batman #22 (THE Button)
Black Bolt #1
Blood Blister #2
Bullseye #4 (OF 5)
Cerebus In Hell #3
Champions #8
Courier #2 (OF 5)
Cyborg #12
Damned #1
DC Comics Bombshells #26
Deathstroke #18
Doctor Who Ghost Stories #2 (OF 4)
Draw #33
Dregs #3
Empowered Soldier Of Love #3
Eternal Empire #1
Everafter From The Pages Of Fables #9
Extremity #3
Fall And Rise Of Captain Atom #5 (OF 6)
Faith (ONGOING) #11
Flintstones #11
GFT Red Agent Human Order #6
Ghostbusters 101 #2
GI Joe (2016) #5
Giant Days #26
Goldie Vance #12
Green Arrow #22
Green Lanterns #22
Guardians Of Galaxy Mission Breakout #1
Guardians Of Galaxy Mother Entropy #1 (OF 5)
Harley Quinn #19
Hawkeye #6
Helena Crash #3 (OF 4)
Injustice 2 #1
Iron Fist #3
James Bond #3
Jean Grey #1
Jessica Jones #8
Justice League #20
Manifest Destiny #28
Marvel Universe Avengers Ultron Revolution #10
My Little Pony Friendship Is Magic #53
Nightwing #20
Nova #6
Old Guard #1 3rd Ptg
Outcast By Kirkman & Azaceta #27
Paper Girls #14
Penny Dreadful #2
Postal #20
Predator Hunters #1
Reggie And Me #5 (OF 5)
Riverdale (ONGOING) #2
Savage Things #3 (OF 8)
Secret Empire #1 (OF 9)
Shipwreck #4
Slapstick #6
Spider-Gwen #19
Spider-Man #16
Spider-Man 2099 #23
Spider-Man Deadpool #17
Star Wars Poe Dameron #14
Star Wars Rogue One Adaptation #2 (OF 6)
Starstruck Old Proldiers Never Die #4 (OF 6)
Superman #22
Teenage Mutant Ninja Turtles Funko Universe
TMNT Ongoing #69
Transformers Till All Are One #9
Unstoppable Wasp #5
Walking Dead #167
Woods #32
X-Men Blue #1 2nd Ptg
X-Men Gold #3
Youngblood #1
TRADE PAPERBACKS, GRAPHIC NOVELS, HARDCOVERS AND MANGA
Champions Tp Vol 01 Change World
Divinity III Stalinverse Tp
Doctor Fate Tp Vol 03 Fateful Threads
Dragon Ball Super Gn Vol 01
Lady Mechanika Tp Vol 03 Lost Boys Of West Abbey
Nailbiter Tp Vol 06 Bloody Truth
Rise Of Black Flame Tp
Strange Fruit Hc
Superwoman Tp Vol 01 Who Killed Superwoman (REBIRTH)
Tarzan On Planet Of Apes Tp
Teenage Mutant Ninja Turtles Universe Tp Vol 01
Wonder Woman Tp Vol 02 Year One (REBIRTH)
TOYS
Designer Series Conner Holiday Harley Quinn Af
Designer Series Conner Superhero Harley Quinn Af
Pop DC Heroes DKR Carrie Kelly Robin Px Vinyl Fig
ODDS AND ENDS
Deadpool Family Playing Cards
Star Trek Starships Fig Mag #94 Suliban Cell Ship
Star Trek Starships Fig Mag #95 New Orleans Class