It's been one heck of a week in the Philly area. Seems we've all made it through and are now staring straight into the big green maw that is St Patrick's Day Weekend! Let's see what we've got for you this week!
Welcome back to you're weekly installment of all things Brave New Worlds!
 A Little RessurXion Teaser!
Marvel let this little guy loose to get all you X-Heads (and Ex-X-Heads) out there hype for the RessurXion! So get hype!

NEXT WEEKEND! SIGNING! WILLOW GROVE!
Join Bianca Alu-Marr and Steve Peters as they launch the newest issue of their sci-fi humor comic, The Comicverse. Steve will be drawing free sketches like he's done at Brave New Worlds for the past six years on Free Comic Book Day. There will also be blank sketch covers available,and Steve will have much more time to add a lot of detail to his drawings than on FCBD, so this is the best time to get a sketch!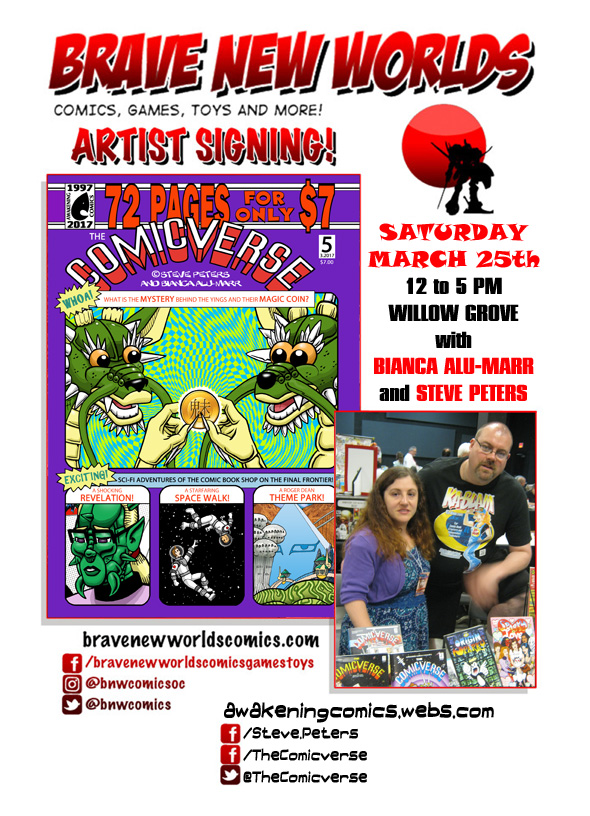 MAGIC! MODERN MASTERS! WILLOW GROVE! TONIGHT!

Our Willow Grove location will be running 2 booster draft events to celebrate the release of the newest Modern Masters set, Modern Masters 2017.  A sampling of the cards in the set are pictured below.  Your $40 entry will get you 3 packs of Modern Masters 2017 from which you will draft the deck you will play with.  1 pack of Modern Masters 2017 per person will be added to the prize pool.  Pods will be determined based on the amount of players, but prize packs will be divided among the top 1/2 of players in a roughly 4-2-1-1 breakdown.  For more information on the set, check out the official website here or the visual spoiler here on the Mythic Spoiler website here.
Booster Draft times are as follows:
Friday, March 17th @ 9:30 PM (after FNM)
Saturday, March 18th @ 12 noon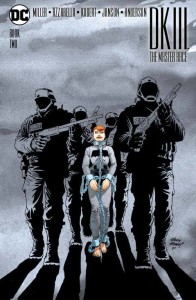 DARK KNIGHT III MASTER RACE #2 (OF 9) 3RD PTG
DC COMICS
(W) Frank Miller, Brian Azzarello (A) Andy Kubert & Various (CA) Andy Kubert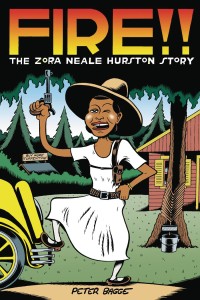 FIRE THE ZORA NEALE HURSTON STORY HC
DRAWN & QUARTERLY
(W/A/CA) Peter Bagge
Peter Bagge's biography of Zora Neale Hurston is bold and dazzling-a story as brilliant as the life itself. Hurston challenged the norms of what was expected of an African American woman in early 20th century society. She arrived in NYC at the height of the Harlem Renaissance, surrounded by peers such as Langston Hughes and Wallace Thurman. Hurston went on to become a noted folklorist and critically acclaimed novelist, including her most provocative work Their Eyes Were Watching God. With admiration and respect, Bagge reconstructs her vivid life in resounding full-colour.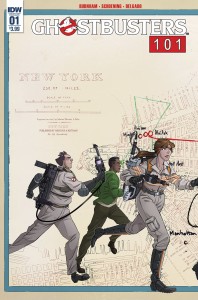 GHOSTBUSTERS 101 #1 (OF 6)
IDW PUBLISHING
(W) Erik Burnham (A/CA) Dan Schoening
"Let's Do The Space-Warp Again!" Before they began investigating the supernatural, most of the original Ghostbusters were teachers… and they've decided it's time they start sharing their knowledge again. But when their first batch of students start poking around the firehouse and accidentally set in motion the merging of two universes (it's easier than you'd think) Venkman, Stantz, Zeddemore, and Spengler will need all the help they can get to put things right! And who do you think will Answer The Call? (If you guessed Holtzmann, Yates, Tolan, and Gilbert… you get a gold star!) It's a brand new inter-dimensional meeting of the minds, starting here!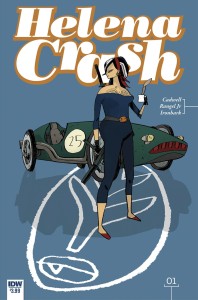 HELENA CRASH #1 (OF 4)
IDW PUBLISHING
(W) Fabian Rangel (A) Warwick Johnson-Cadwell (CA) Warwick Johnson-Caldwell
From writer Fabian Rangel Jr (Space Riders) and artist Warwick Johnson-Cadwell (Tank Girl) comes a new pulse pounding, caffeine fueled, sword swinging, machine-gun firing, car crashing sci-fi adventure comic! In a future where coffee is illegal, Helena is a courier, delivering black market goods to anyone who can afford her services. When Rojo, a ruthless crime boss, asks her to assassinate his rival, the alien mobster known as White Demon, Helena finds herself in the middle of a gang war! To survive, Helena must use all of her skills, and seek help from her friends to stay ahead of her enemies!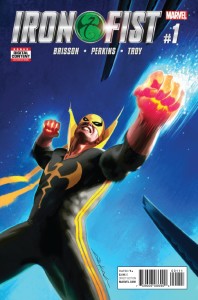 IRON FIST #1
MARVEL COMICS
(W) Ed Brisson (A) Mike Perkins (CA) Jeff Dekal
THE GAUNTLET STARTS HERE!
K'un Lun is in ruins. The chi fueling Danny's fists is wavering. Is there a future for the Iron Fist? Danny Rand pushes himself to the breaking point, finding fights to prove his worth. But a bigger fight than he can handle may have found him…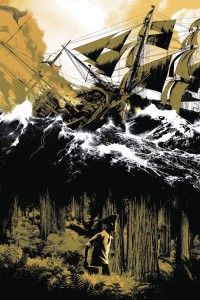 REBELS THESE FREE & INDEPENDENT STATES #1
DARK HORSE COMICS
(W) Brian Wood (A) Andrea Mutti (CA) Matt Taylor
In 1775, Seth Abbott fought to win his fellow Americans their independence. In 1794, his savant son, John, comes of age as their new nation faces multiple threats: high seas terrorism, fresh aggression from Britain, and intense political division at home. When Congress authorizes building America's first navy, the famous "six frigates," John Abbott signs up.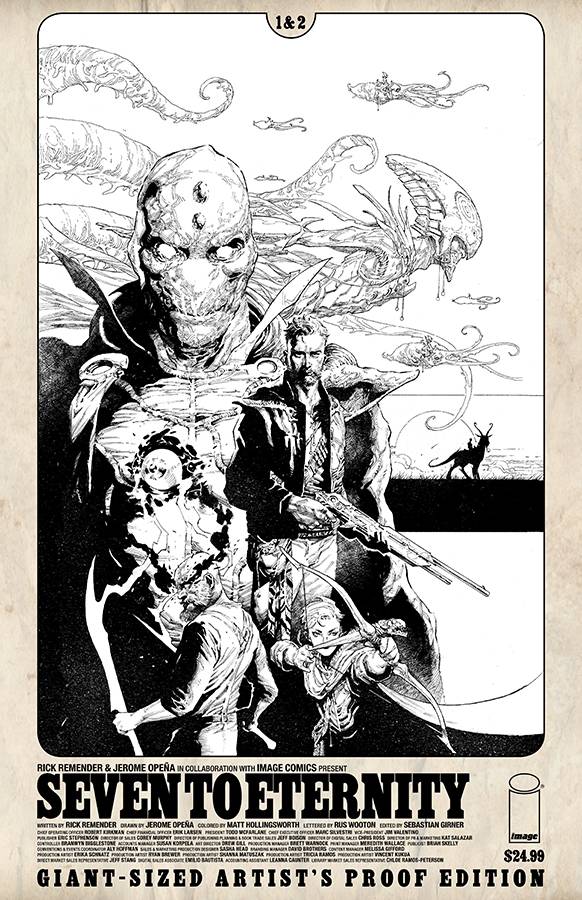 SEVEN TO ETERNITY GIANT SIZED ARTISTS PROOF ED
IMAGE COMICS
(W) Rick Remender (A/CA) Jerome Opena
Presenting issues #1 and #2 of the smash-hit fantasy series, SEVEN TO ETERNITY, by RICK REMENDER and JEROME OPEÑA, in the ultimate artists' proof treatment showcasing Opeña's pages in their original inks in glorious 11″ x 17″ format.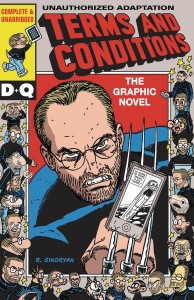 TERMS AND CONDITIONS
DRAWN & QUARTERLY
(W/A) R. Sikoryak
R. Sikoryak tackles the monstrously and infamously dense legal document, iTunes Terms and Conditions, the contract everyone agrees to but no one reads. In a word for word adaptation, Sikoryak hilariously turns the agreement on its head; each page features an avatar of Apple cofounder and legendary visionary Steve Jobs juxtaposed with a different classic strip such as Mort Walker's Beetle Bailey, or a contemporary graphic novel such as Craig Thompson's Blankets or Marjane Satrapi's Persepolis.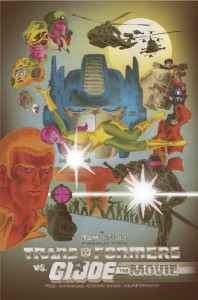 TRANSFORMERS VS GI JOE MOVIE ADAPTATION
IDW PUBLISHING
(W/A/CA) Tom Scioli
Imagine a world where the greatest comic book crossover of all time inspires a movie adaptation… and that movie adaptation inspires its own comic book! Visionary writer-artist Tom Scioli returns to the weird world of Transformers vs. G.I. Joe and brings an even weirder twist to this new story: what would the comic book adaptation of the movie version of the comic book look like? It's time to find out in the most epic, scintillating, off-the-wall, exciting comic of 2017!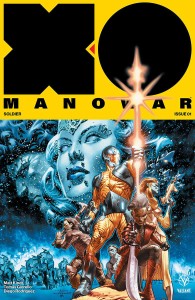 X-O MANOWAR (2017) #1
VALIANT ENTERTAINMENT LLC
(W) Matt Kindt (A) Tomas Giorello (CA) Lewis LaRosa
Born under the oppressive thumb of the Roman Empire, Aric of Dacia learned warfare at an early age.
It was amid such violence that he was abducted by an alien race. Forced into slavery, he survived where others perished. His escape would come from bonding with a weapon of immeasurable power: the X-O Manowar armor. With it, he returned to Earth…only to find himself stranded in the modern day.
But that was a lifetime ago. Now, far from home on a strange and primitive new world, Aric has begun a new life. Liberated from his past, he tends to his crops. Free from war. Free from violence. Free from the armor.
But the machinery of death marches his way once again. Conscripted into an alien army and thrown into an unforgiving conflict, the fury inside him finds voice as he is forced to embrace the armor once more. With it, he will decimate armies, topple empires and incite interplanetary warfare as he rises from SOLDIER to GENERAL to EMPEROR to VISIGOTH. They wanted a weapon. He will give them war!
NOW HERE'S THE FULL LIST!
If you want a full visual list of everything click this link whydonthca (tho this might not update til Monday or something)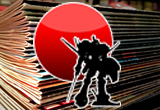 (the following list of comics reflects all the comics coming into both locations. If there's something on this list that's not in stock at your favorite BNW location do not hesitate to ask for us to order it for you!)
COMICS AND MAGAZINES
Action Comics #976
Alters #5
Amazing Spider-Man Renew Your Vows #5
AOD Xena Forever And A Day #6 (OF 6)
Batgirl #9
Batman 66 Meets Wonder Woman 77 #3 (OF 6)
Batman Beyond #6
Batman TMNT Adventures #5 (OF 6)
Beauty #13
Birthright #23
Black Hammer #7
Black Panther #12
Black Road #8
Bloodshot Reborn #0
Blue Beetle #7
BTVS Season 11 #5
Captain America Steve Rogers #14
Circuit Breaker #4 (OF 5)
Curse Words #1 3rd Ptg
Curse Words #3
Dark Knight III Master Race #2 (OF 9) 3rd Ptg
Dark Knight III Master Race #3 (OF 9) 3rd Ptg
Deathstroke #15
Dept H #12
Descender #20
Detective Comics #953
Dirk Gently Salmon Of Doubt #6
Disney Frozen #6
Disney Princess #9
Doctor Strange Punisher Magic Bullets #4 (OF 4)
Doctor Who 12th Year Two #15
Doom Patrol #5
Elektra #2
Empowered Soldier Of Love #2
Evil Heroes #6 (OF 6)
Extraordinary X-Men #20
Few #3
Flash #19
Foolkiller #5
Future Quest #11
Gamora #4
Ghostbusters 101 #1
GI Joe A Real American Hero #237
Grimm Fairy Tales #4
Hal Jordan And The Green Lantern Corps #17
Helena Crash #1 (OF 5)
Hellblazer #8
Hulk #4
Invincible Iron Man #5
Iron Fist #1
Jem The Misfits #3
Judge Dredd Deviations
Kamandi Challenge #1 (OF 12) 2nd Ptg
Letter 44 #31
Looney Tunes #236
Loose Ends #3 (OF 4)
Lumberjanes #36
Moon Girl And Devil Dinosaur #17
Mother Panic #5
My Little Pony Friendship Is Magic #52
No Mercy #14
Prowler #6
Rebels These Free & Independent States #1
Reborn #5
Ringside #9
Rocket Raccoon #4
Scooby Doo Team Up #24
Shutter #28
Simpsons Comics #238
Spider-Gwen #18
Spread #20
Star Trek Green Lantern Vol 2 #4
Star Wars Darth Maul #2 (OF 5)
Stray Bullets Sunshine & Roses #22
Suicide Squad #14
Tales From The Crypt #2
Teen Titans #6
TMNT Ongoing #68
Transformers Vs Gi Joe Movie Adaptation
Ultimates 2 #5
Uncanny Inhumans #20
Unworthy Thor #5 (OF 5)
Violent Love #5
Walking Dead Magazine #20 Px Ed
Will Eisner Spirit Corpse Makers #2 (OF 5)
Wonder Woman #19
Wynonna Earp Legends Earp Sisters #3 (OF 4)
WWE #3
X-O Manowar (2017) #1
TRADE PAPERBACKS, GRAPHIC NOVELS, HARDCOVERS AND MANGA
Arclight Tp
Batgirl Tp Vol 01 Beyond Burnside
Batman By Brian K Vaughan Tp
Clockwork Planet Gn Vol 01
Cyborg Tp Vol 01 The Imitation Of Life (REBIRTH)
DMZ Tp Book 03
East Of West The Apocalypse Year Two Hc
Fascist Lizards From Outer Space Kenneth Johnsons
Fire The Zora Neale Hurston Story Hc
Flintstones Tp Vol 01
Goodnight Punpun Gn Vol 05
Grimm Fairy Tales Steampunk Tp
Looney Tunes Greatest Hits Tp Vol 02 Youre Despica
Seven To Eternity Giant Sized Artists Proof Ed
Terms And Conditions
Unbeatable Squirrel Girl Tp Vol 05 Only Squirrel In World
Wolverine Vs Punisher Tp
TOYS
Batman Animated New Batman Adventures Catwoman Af
Batman Animated New Batman Adventures Riddler Af
ODDS AND ENDS
Star Trek Starships Fig Mag #90 Romulan Scout Ship
Star Trek Starships Fig Mag #91 USS Saratoga
And now because you've scrolled all the way to the bottom I've got a lil treat for ya about the Logan movie…I'm mad at myself for not catching this while we were in the theatre…but we can't win 'em all, right?! Anyways there are spoilers in it so don't click willy nilly…
http://collider.com/logan-ending-the-wolverine/#poster