Logan's out! It's snowing again?! AND we've got a buncha new stuff for you this week! Check it out!
Welcome back to you're weekly installment of all things Brave New Worlds!
See Logan Yet? You Should Def See Logan!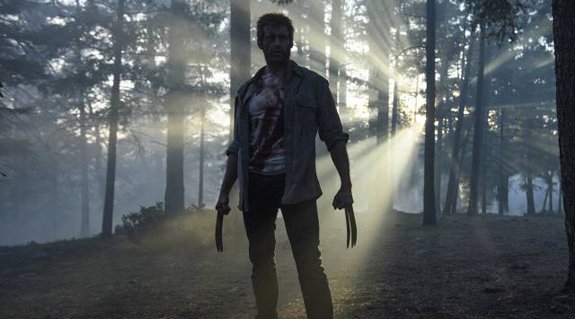 But when you go leave the kiddies at home. Much like that Deadpool guy's movie this one is a pretty hard R. But unlike that Deadpool movie this one has very little humor to lighten the mood.
SCEINCE! COMICS! BATS! SIGNING SATURDAY MARCH 11th!

On Saturday March 11th well we'll be hosting our friend Falynn Koch from 6-8pm as she signs the crap outt her new book! It's an awesome and full all ages book about BATS will be a crowd pleaser for sure!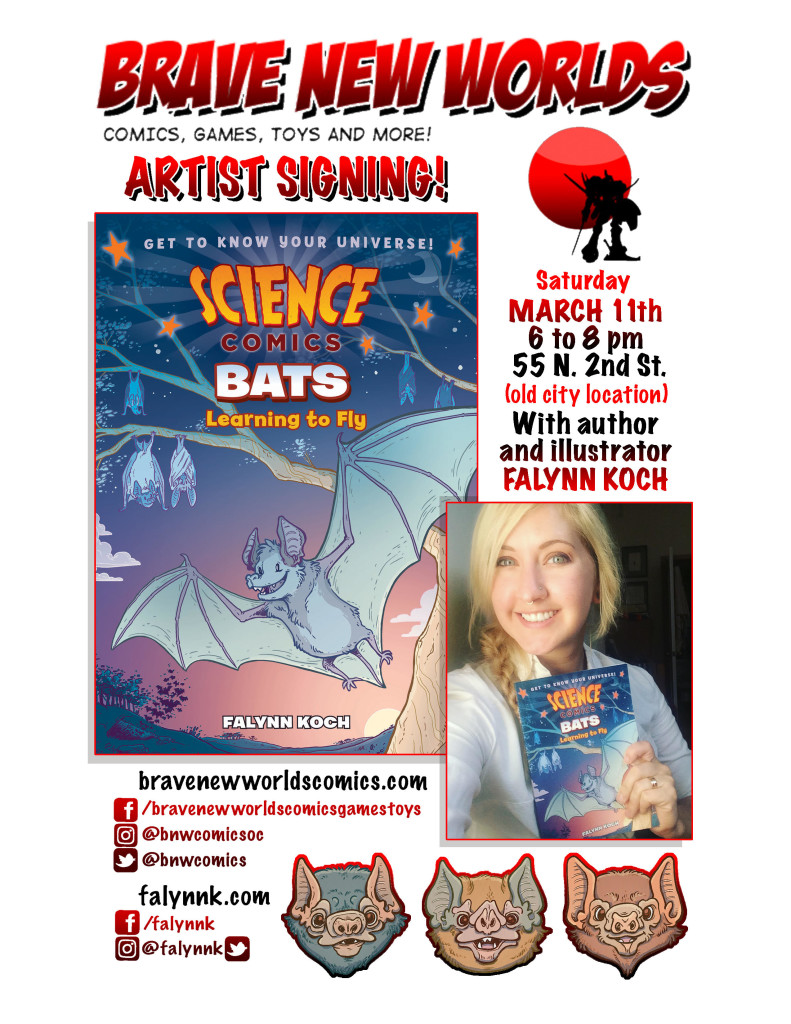 We've got a Facebook event up over HERE for all the updates!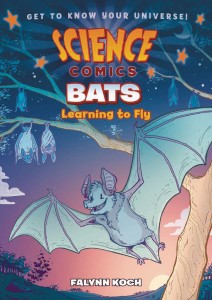 SCIENCE COMICS BATS SC GN

:01 FIRST SECOND
(W/A/CA) Falynn Koch
Welcome to Science Comics, an action-packed nonfiction graphic novel series for middle-grade readers! Every volume offers a complete introduction to a particular topic – dinosaurs, coral reefs, the solar system, volcanoes, bats, flying machines, and more. These gorgeously illustrated graphic novels offer wildly entertaining views of their subjects. In this ultrasonic volume, Falynn Koch introduces us to a remarkable but misunderstood flying mammal: the bat! In Bats, we follow a little brown bat whose wing is injured by humans on a nature hike. He is taken to a bat rehabilitation center where he meets many different species of bats. They teach him how they fly, what they eat, and where they like to live.
MAGIC! MODERN MASTERS! WILLOW GROVE!

Our Willow Grove location will be running 2 booster draft events to celebrate the release of the newest Modern Masters set, Modern Masters 2017.  A sampling of the cards in the set are pictured below.  Your $40 entry will get you 3 packs of Modern Masters 2017 from which you will draft the deck you will play with.  1 pack of Modern Masters 2017 per person will be added to the prize pool.  Pods will be determined based on the amount of players, but prize packs will be divided among the top 1/2 of players in a roughly 4-2-1-1 breakdown.  For more information on the set, check out the official website here or the visual spoiler here on the Mythic Spoiler website here.
Booster Draft times are as follows:
Friday, March 17th @ 9:30 PM (after FNM)
Saturday, March 18th @ 12 noon
HOT TOYS EPISODE VII CHEWIE!

MAKE BATMAN MAKE FACES!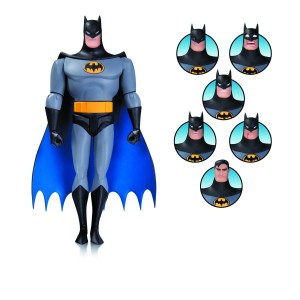 BATMAN ANIMATED BATMAN EXPRESSIONS PACK
DC COMICS
Is Batman confused? Angry? Happy? No. Not the last one. The Dark Knight is never happy. But with this new Batman Expressions Pack, you can put a whole new face on your Batman action figures from the BATMAN: THE ANIMATED SERIES line! These interchangeable heads and capes, based on designs from the show's creators, are fully compatible with any Batman figure from his Bruce Timm and Paul Dini created adventures!

GUARDIANS OF GALAXY #1.MU
MARVEL COMICS
(W) Chad Bowers, Chris Sims (A) David Baldeon (CA) Michael Walsh
A MONSTERS UNLEASHED TIE-IN!
•  The Guardians reunite for a special Monsters Unleashed mission!
•  Groot has been kidnapped by a Leviathon.
•  It's up to the Guardians to set aside their differences and save their friend!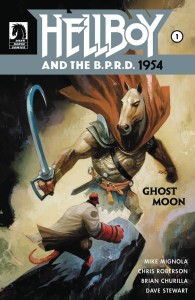 HELLBOY AND BPRD 1954 GHOST MOON #1
DARK HORSE COMICS
(W) Mike Mignola, Chris Roberson (A) Brian Churilla (CA) Mike Huddleston
Hellboy hunts ancient Chinese demons in the Walled City of Hong Kong when an old friend of Bruttenholm's calls in a favor. A heavily researched look into the early days of the British spy network in the Far East, combined with Mignola's unique brand of supernatural adventure.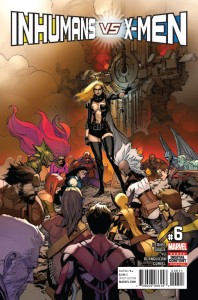 IVX #6 (OF 6)
MARVEL COMICS
(W) Charles Soule, Jeff Lemire (A/CA) Leinil Francis Yu
• The war between the Inhumans and the X-Men takes a dark turn leaving Inhumans hopelessly outmatched.
•  Emma Frost, the White Queen, faces off against Medusa, queen of the Inhumans, as both fight for the future of their people.
•  It all ends here. Don't miss the epic oversized conclusion of INHUMANS VS X-MEN!
LOW #16 CVR D WOMENS HISTORY MONTH VAR

IMAGE COMICS
(W) Rick Remender (A) Greg Tocchini (CA) Vanesa Del Ray
NEW STORY ARC! "OUTER ASPECTS OF INNER ATTITUDES," Part One-As a gladiator, Marik Caine brought the light of hope into the one of the darkest corners of the ocean before that darkness swallowed him whole. Now, a new hero arises from the fighting pits of Poluma to carry on Marik's legacy.
These variants will serve to celebrate the careers of women in comics, the strides made throughout comics history made by the women's movement, and the company's history of shaking up the status quo. 100% of the proceeds made from these March Women's History variant covers will be donated to Planned Parenthood.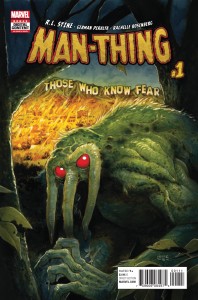 MAN-THING #1 (OF 5)
MARVEL COMICS
(W) R. L. Stine (A) German Peralta, Daniel Johnson (CA) Tyler Crook
MARVEL WELCOMES R.L. STINE!
Beloved writer R.L. STINE (Goosebumps, Fear Street) brings his special brand of horror to MAN-THING!
After working for years, MAN-THING has regained his ability to speak and has taken Hollywood by storm…But when an ancient and mysterious danger threatens the swamp, Man-Thing is going to have to choose between his new life and celebrity, and the world he used to call home…
PLUS! A bone-chilling new horror story, written by the master himself, R.L. STINE, and illustrated by the incomparable Daniel Warren Johnson!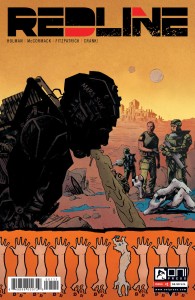 REDLINE #1
ONI PRESS INC.
(W) Neal Holman (A/CA) Clayton McCormack, Kelly Fitzpatrick
MARS. The near future-ish. A bomb takes out a city block on Harrison Station. The media rush to blame the local terrestrials (re:aliens,) however Superintendent Denton Coyle has a feeling that it may not be so simple… or maybe that feeling is Coyle's hangover gut bomb. It's unclear… like a 50/50 shot, it's a mistake or explosive diarrhea. Maybe it's both? In other words, it's yet another Tuesday on Mars.
NOW HERE'S THE FULL LIST!
If you want a full visual list of everything click this link whydonthca (tho this might not update til Monday or something)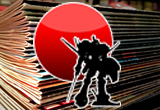 (the following list of comics reflects all the comics coming into both locations. If there's something on this list that's not in stock at your favorite BNW location do not hesitate to ask for us to order it for you!)
COMICS AND MAGAZINES
Action Comics #975
All New Wolverine #18
Assassins Creed Awakening #5 (OF 6)
Assassins Creed Reflections #1 (OF 4)
Assassins Creed Uprising #2
Astro City #42
Back Issue #95
Back To The Future Biff To The Future #2 (OF 6)
Batgirl And The Birds Of Prey #8
Captain America Steve Rogers #13
Charmed #1
Copperhead #11
D4veocracy #2
Dark Souls Winters Spite #4 (OF 4)
Deathstroke #14
Detective Comics #952
Doctor Strange Sorcerers Supreme #6
Dregs #1 2nd Ptg
Earth 2 Society #22
Elephantmen #75
Flash #18
GFT Day Of The Dead #2 (OF 6)
GFT Grimm Tales Of Terror Vol 3 #2
Gotham Academy Second Semester #7
Grant Morrisons 18 Days #21
Grass Kings #1
Green Valley #5 (OF 9) 2nd Ptg
Green Valley #6 (OF 9)
Guardians Of Galaxy #1.MU
Gwenpool #13
Hal Jordan And The Green Lantern Corps #16
Harrow County #21
Hellboy And BPRD 1954 Ghost Moon #1
IVX #6 (OF 6)
Jessica Jones #6
Jim Henson Storyteller Giants #4
John Carter The End #2
Josie & The Pussycats #5
Justice League Of America #2
Justice League Power Rangers #1 (OF 6) 2nd Ptg
Justice League Power Rangers #3 (OF 6)
Kingpin #2
Lady Killer 2 #4
Lost Boys #6 (OF 6)
Low #16
Man-Thing #1 (OF 5)
Micronauts #10
Micronauts #10
Motor Crush #4
My Little Pony Deviations
New Super Man #9
Nova #4
Old Man Logan #19
Planet Of Apes Green Lantern #2
Planetoid Praxis #2 (OF 6)
Popeye Classics Ongoing #56
Power Man And Iron Fist #14
Red Hood And The Outlaws #8
Redline #1
ROM #7
Scooby Apocalypse #11
Shadows On The Grave #3
Sherlock Blind Banker #3 (OF 6)
Silver Surfer #9
Spider-Man Deadpool #15
Spongebob Comics #66
Star Trek Waypoint #4 (OF 6)
Star Wars Doctor Aphra #5
Suicide Squad #13
Supergirl #7
Superwoman #8
The Mummy (HAMMER) #4 (OF 5)
Throwaways #6
Titans #9
TMNT Universe #8
Torchwood 2 #2
Transformers Annual 2017 #1
Uber Invasion #4
Unbeatable Squirrel Girl #18
Wicked & Divine #27
Wonder Woman #18
TRADE PAPERBACKS, GRAPHIC NOVELS, HARDCOVERS AND MANGA
Adventure Time Tp Vol 11
Astro City Honor Guard Tp
Avengers And X-Men Tp Axis
Deathstroke Tp Vol 01 The Professional (REBIRTH)
Giant Days Tp Vol 04
I Thought You Hated Me Gn
Mighty Morphin Power Rangers Tp Vol 02
One Punch Man Gn Vol 11
Pokemon Omega Ruby Alpha Sapphire Gn Vol 03
Star Wars Legends Epic Collection Tp Vol 02 Old Republic
TOYS
Batman Animated Batman Expressions Pack
ODDS AND ENDS
Marvel Lady Loki Bishoujo Statue