Join us as we look ahead at what is coming out for the last New Comic Book Day of the First Quarter of Twenty Seventeen! It looks like it's going to be a great week of comics!
Welcome back to you're weekly installment of all things Brave New Worlds!
If sifting through the internet seems like a bit too much of a task and you'd like us to beam this right to your phone (or home Cerebro-like computer system) try signing up for our handy weekly email newsletter!

SIGNING TOMORROW IN WILLOW GROVE!
Join Bianca Alu-Marr and Steve Peters as they launch the newest issue of their sci-fi humor comic, The Comicverse. Steve will be drawing free sketches like he's done at Brave New Worlds for the past six years on Free Comic Book Day. There will also be blank sketch covers available,and Steve will have much more time to add a lot of detail to his drawings than on FCBD, so this is the best time to get a sketch!
MODERN MASTERS 2017!

Yo check this out! We are selling Magic: the Gathering Modern Masters 2017 booster boxes at both locations for $224.99each + tax.  Stop in and get some!
FREE COMIC BOOK DAY IS COMING!

We're at about a month and a half from FCBD 2017! Get psyched! We've also got Facebook EVENT (Willow Grove) PAGES (Old City) set so you can get updates there too!
Do You Walk To School Or Carry Your Lunch?!*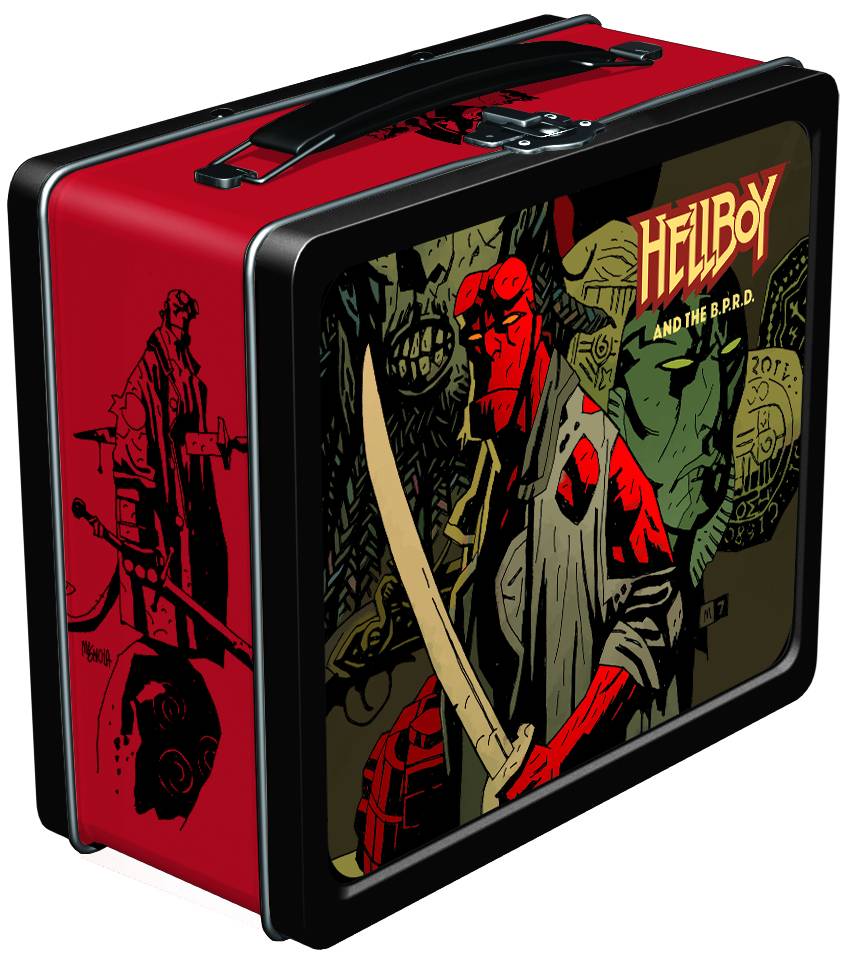 HELLBOY BPRD LUNCHBOX
DARK HORSE COMICS
The Bureau for Paranormal Research and Defense is central to Mike Mignola's decades-long saga of Hellboy and his varied associates. Regardless of their individual diets, everyone from Abe Sapien to Johann Kraus packs their lunch in an official BPRD litho-printed tin collectible.
AWESOME BATMAN MULTIPACK STUFF!
DARK KNIGHT 3-PACK!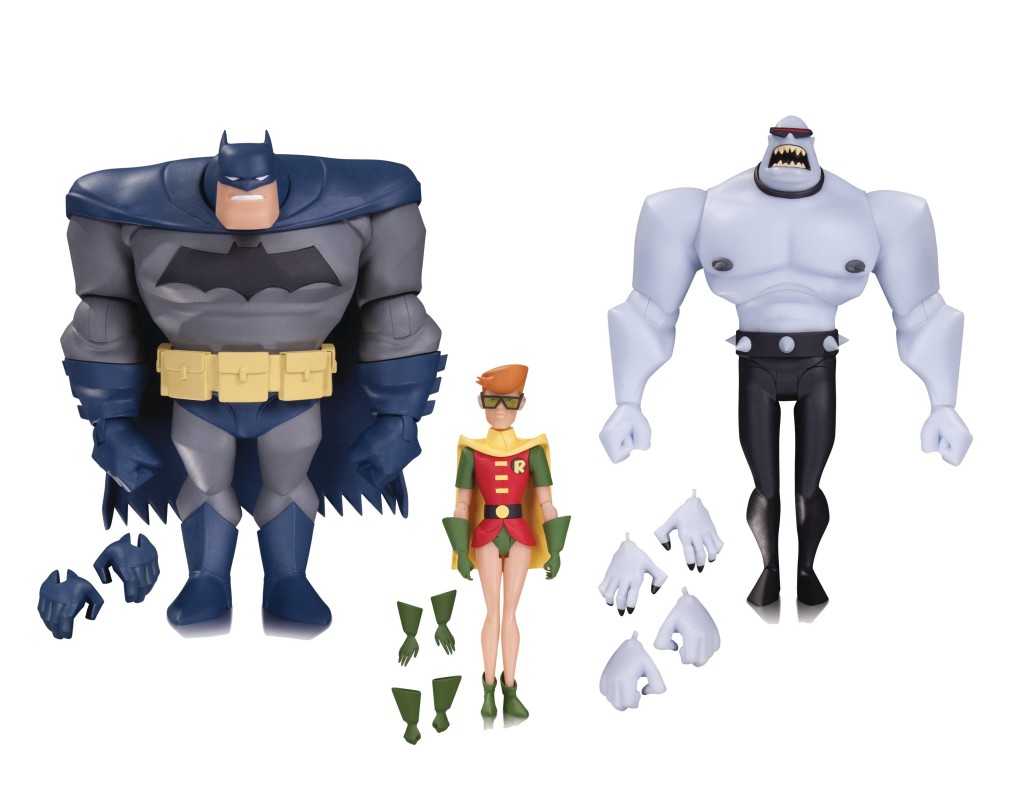 DC COMICS
BATMAN AND ROBIN 2-PACK!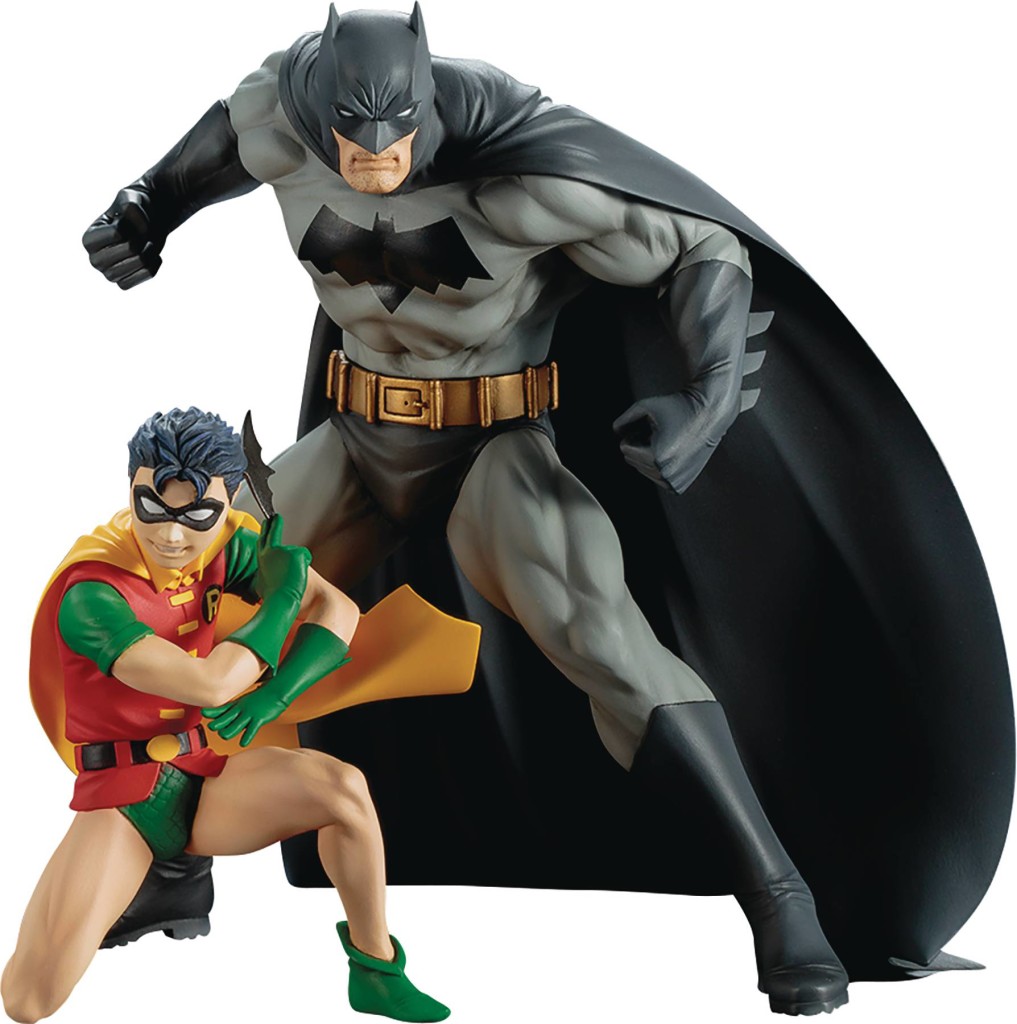 DC COMICS BATMAN & ROBIN ARTFX+ STATUE 2PK
THIS PREDATOR IS INSANE!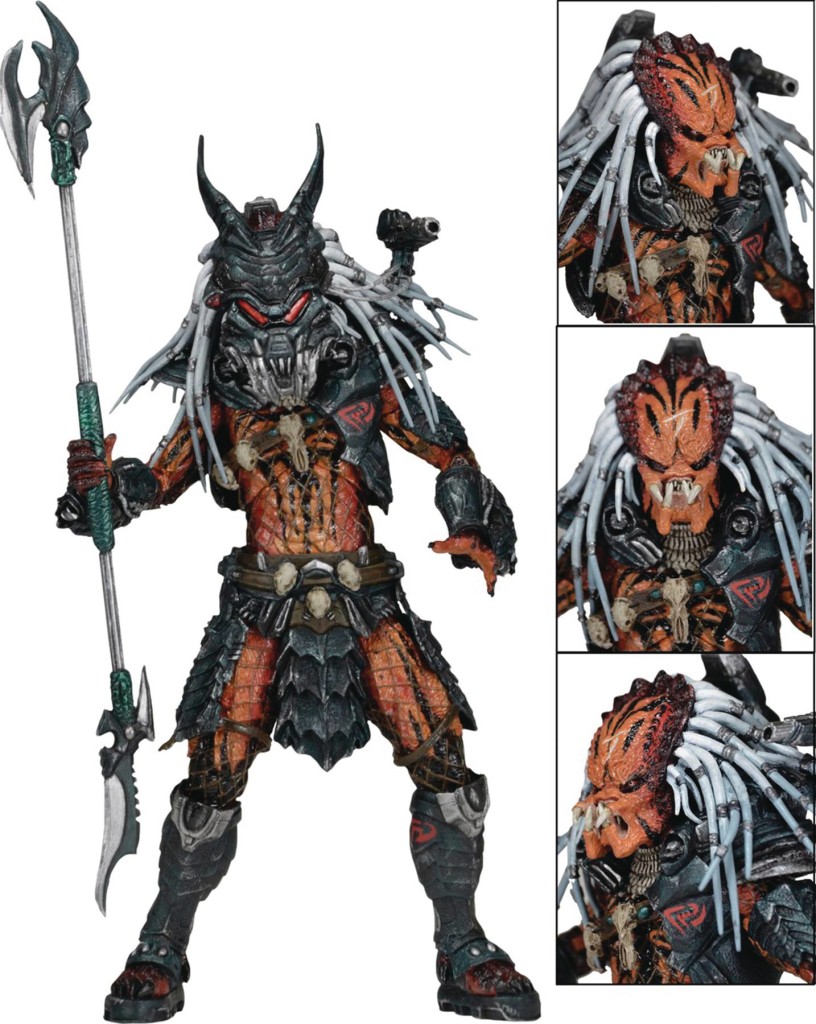 NECA

DC COMICS
(W) Marc Andreyko & Various (A) Steve Lieber, Phil Winslade (CA) Evan "Doc" Shaner
After the events of the DEATH OF HAWKMAN miniseries, Adam Strange is blasted through multiple dimensions only to land on Earth! There, instead of super-powered beings and legendary crime fighters, he encounters a boy adventurer and his scientist father – and they're the only ones who can help him return home. Jonny Quest, Hadji, Dr. Quest and Race Bannon have a plan, but it's going to involve a dangerous trek through Dino Boy's Lost Valley of prehistoric threats! And in the backup feature starring Top Cat, breaking out of prison is challenging enough for a cat, but sometimes it means stumbling through a cosmic portal to planet Earth… and right into the hands of Batman!
DARK HORSE COMICS
(W/A/CA) Kristen Gudsnuk
ALBATROSS FUNNYBOOKS
(W/A/CA) Eric Powell
The first four issues and the ComiXology short story of Eric Powell's Appalachian fantasy series are collected here along with bonus sketch material!
BLACK MASK COMICS
(W) Fabian Rangel (A) Alexis Ziritt
An ancient evil is gathering power throughout the cosmos, and it falls upon the legendary SPACE RIDERS to kick its a**! Having disbanded, the crew of CAPTAIN PELIGRO, MONO, and YARA must reunite for what may be their final ride! The cult comic that electrified comic readers in the brain RETURNS to blast your fragile human psyche into oblivion!!
DC COMICS
(W) Antony Bedard, Mark Russell (A) Ben Caldwell, Dale Eaglesham (CA) Clyde Caldwell
"SUICIDE SPLITS"! Mistaken for metahumans, thrown in the bowels of Belle Reve, the animal rock band Banana Splits are recruited by Amanda Waller for a secret mission: to save the Suicide Squad! What follows is the weirdest team-up you never thought you'd see! How can Fleegle, Bingo, Drooper and Snorky stand up to Harley, Deadshot, Katana and Croc?! And in the backup feature, Snagglepuss is a Southern gothic playwright working with an ensemble cast of cultural figures, exploring an intensely creative time in the New York City theater scene of the 1950s…
COMICS AND MAGAZINES
Adam Strange Future Quest Special #1
Aliens Defiance #10
Aliens Vs Predator Life And Death #4
All New X-Men #19
Animosity #6
Avengers #5.1
Back To The Future Biff To The Future #3 (OF 6)
Backstagers #8 (OF 8)
Batgirl Annual #1
Black Widow #12
Booster Gold Flintstones Special #1
Champions #5 2nd Ptg
Cinema Purgatorio #9
Clean Room #17
Conan The Slayer #7
Dark Knight III Master Race #8 (OF 9)
Deadly Class #27
Deadpool And Mercs For Money #9
Divinity III Stalinverse #4
Doc Savage Ring Of Fire #1 (OF 4)
Doctor Who 9th #11
Doom Patrol Directors Cut #1
Elfquest Final Quest #19
Generation Zero #8
GFT Red Agent Human Order #5
GFT Van Helsing Vs The Mummy Of Amun Ra #3 (OF 5)
Ghost Rider #5
GI Joe A Real American Hero #238
Grand Passion #4 (OF 5)
Green Lantern Space Ghost Special #1
Guide To Marvel Cinematic Univ Marvels Doctor Strange
Hadrians Wall #5
Harleys Little Black Book #6
Heavy Metal #285
Image Plus #12 (WALKING Dead Heres Negan Pt 12)
Infamous Iron Man #6
Inhumans Prime #1
Insexts #10
James Bond Hammerhead #6 (OF 6)
Jem & The Holograms #24
Jughead The Hunger One Shot
Justice League Of America #3
Kamandi Challenge #3 (OF 12)
Ladycastle #2
Lazarus #26
Lobster Johnson Pirates Ghost #1
Man-Thing #2 (OF 5)
Mask Mobile Armored Strike Kommand #4
Mayday #5 (OF 5)
Mercy Sparx Year One #2 (OF 3)
Mighty Captain Marvel #3
Moonshine #6
Ninjak #25
Occupy Avengers #5
Old Guard #1 2nd Ptg
Old Guard #2
Old Man Logan #20
Outcast By Kirkman & Azaceta #26
Postal #19
Previews #343 April 2017
Marvel Previews #21 April 2017 Extras
Quantum Teens Are Go #2
Rick & Morty #24
Rom #8
Rough Riders Riders On The Storm #2
Serenity No Power In The Verse #6 (OF 6)
Space Riders Galaxy Of Brutality #1
Spider-Woman #17
Star-Lord #5
Star Trek Boldly Go #6
Suicide Squad Banana Splits Special #1
Tarot Witch Of The Black Rose #103
Thanos #5
Three Stooges April Fools Day
Thunderbolts #11
Titans Annual #1
Transformers Lost Light #4
Transformers Till All Are One #8
Unfollow #17
Visitor How And Why He Stayed #2 (OF 5)
Warhammer 40000 Revelations #1 (OF 4)
Weird Love #17
WWE Wrestlemania 2017 Special #1
X-Files (2016) #12
X-Men Prime #1
TRADE PAPERBACKS, GRAPHIC NOVELS, HARDCOVERS AND MANGA
Adventure Time Original Gn Vol 09 Brain Robbers
Afar Tp
Astonishing Ant-Man Tp Vol 03 Trial Of Ant-Man
Black Hammer Tp Vol 01 Secret Origins
BPRD Hell On Earth Tp Vol 15 Cometh The Hour
Hellblazer Tp Vol 01 The Poison Truth (REBIRTH)
Henchgirl Tp
Hillbilly Tp Vol 01
Invincible Tp Vol 23
Iron Fist Living Weapon Tp Complete Collection
Legion Of Regrettable Supervillains Hc
Saban Power Rangers Aftershock Movie Gn
Saga Tp Vol 07
Spider-Man Miles Morales Tp Vol 02
Supergirl By Peter David Tp Book 02
Teen Titans By Geoff Johns Tp Book 01
Velvet Dlx Ed Hc
TOYS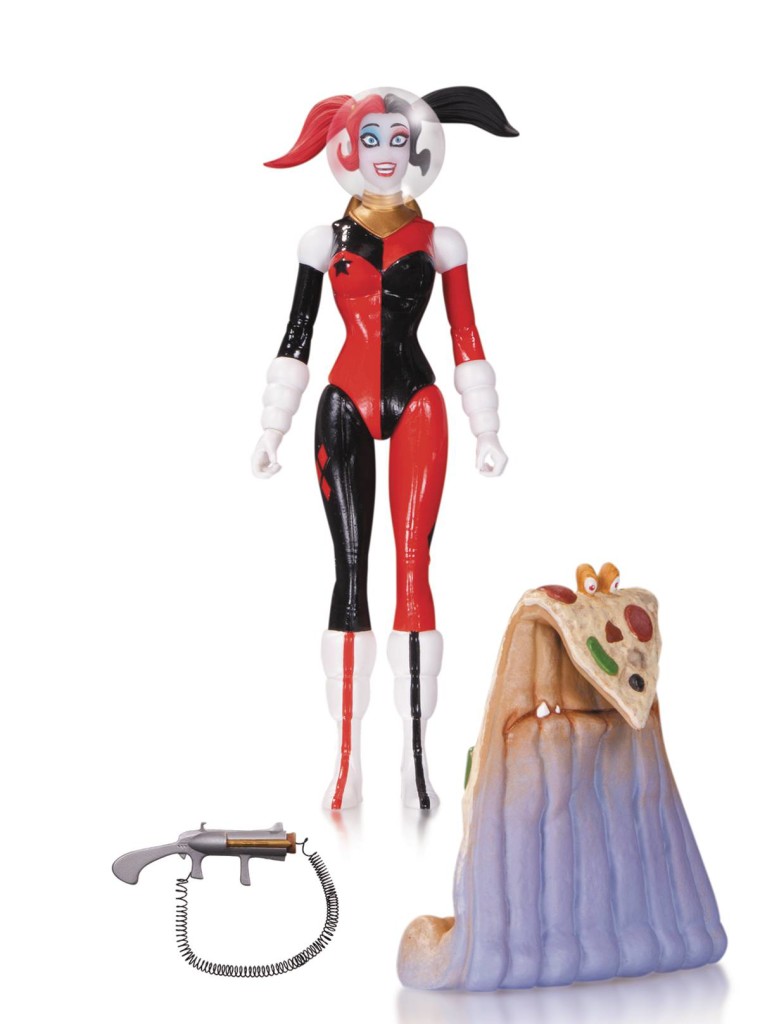 Designer Series Conner Spacesuit Harley Quinn Af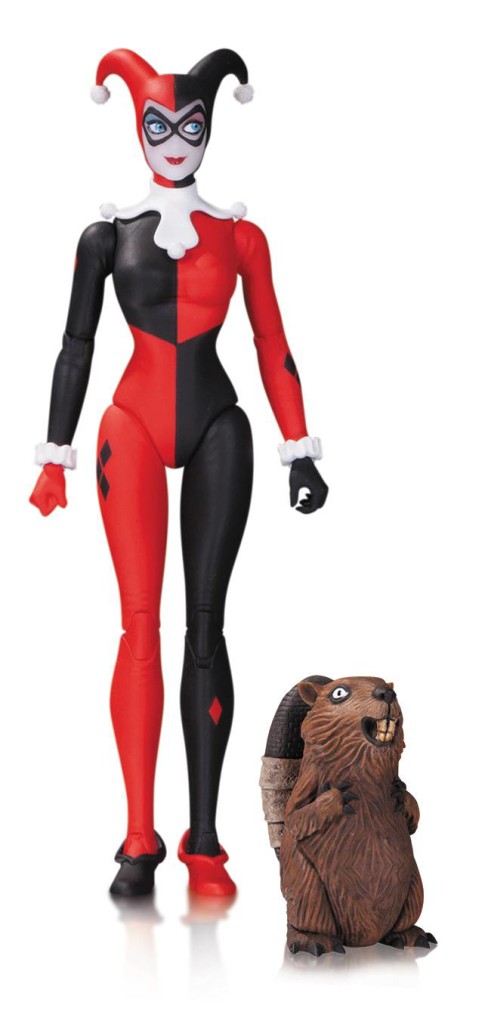 Designer Series Conner Traditional Harley Quinn Af
Predator Clan Leader 7in Deluxe Af
ODDS AND ENDS
DC Comics Batman & Robin Artfx+ Statue 2pk
Hellboy BPRD Lunchbox
SW R1 Shoretrooper Mini-Bust
B/C You Scrolled To The Bottom!
And as of me pressing the little PUBLISH button off on the side these are the Justice League Movie teasers out right now!
We get a trailer in the morning! Saturday morning…potentially the time you're looking at this post…go google that trailer! Do it!
WELL HERE IT IS


*(this is an old joke from my grandfather via my dad. i have no idea what it actually means)