Do You Get Our EMail Newsletter Every Monday?

Sing up over HERE and get updates every Monday afternoon and help break up those early in the week doldrums!
THIS SATURDAY !!!
Our Willow Grove location will be hosting a Magic: the Gathering Aether Revolt Game Day event on Saturday, February 11th @ 12 noon.
The format will be Standard Constructed and the event will be Swiss.  Your $6 entry will get you an extended art Trophy Mage and contribute 1 and 1/2 packs of Magic: Aether Revolt towards the prize pool.  The top 8 players will win a foil extended art Yahenni's Expertise.  The overall winner of the event will also receive an exclusive Magic: Aether Revolt Champion playmat featuring Ajani.  The promo cards and the playmat are pictured below.  If you have any questions or concerns, feel free to contact our Willow Grove shop or check out the Game Day website here.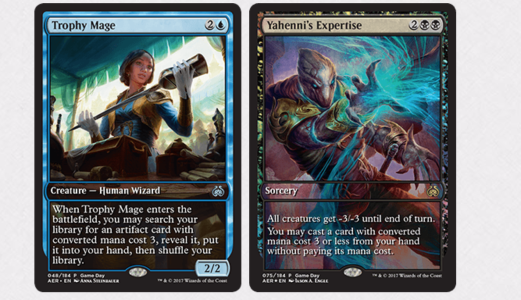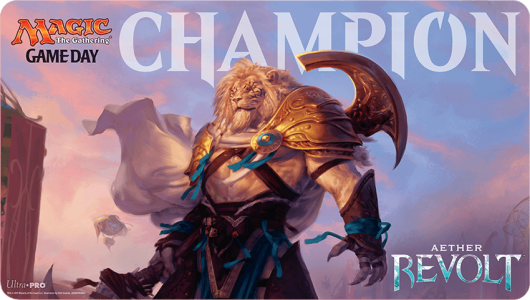 YOU CAN STILL GET THE UNQUOTABLE TRUMP IN OC!
ELEVEN!
REAL ACTION HERO!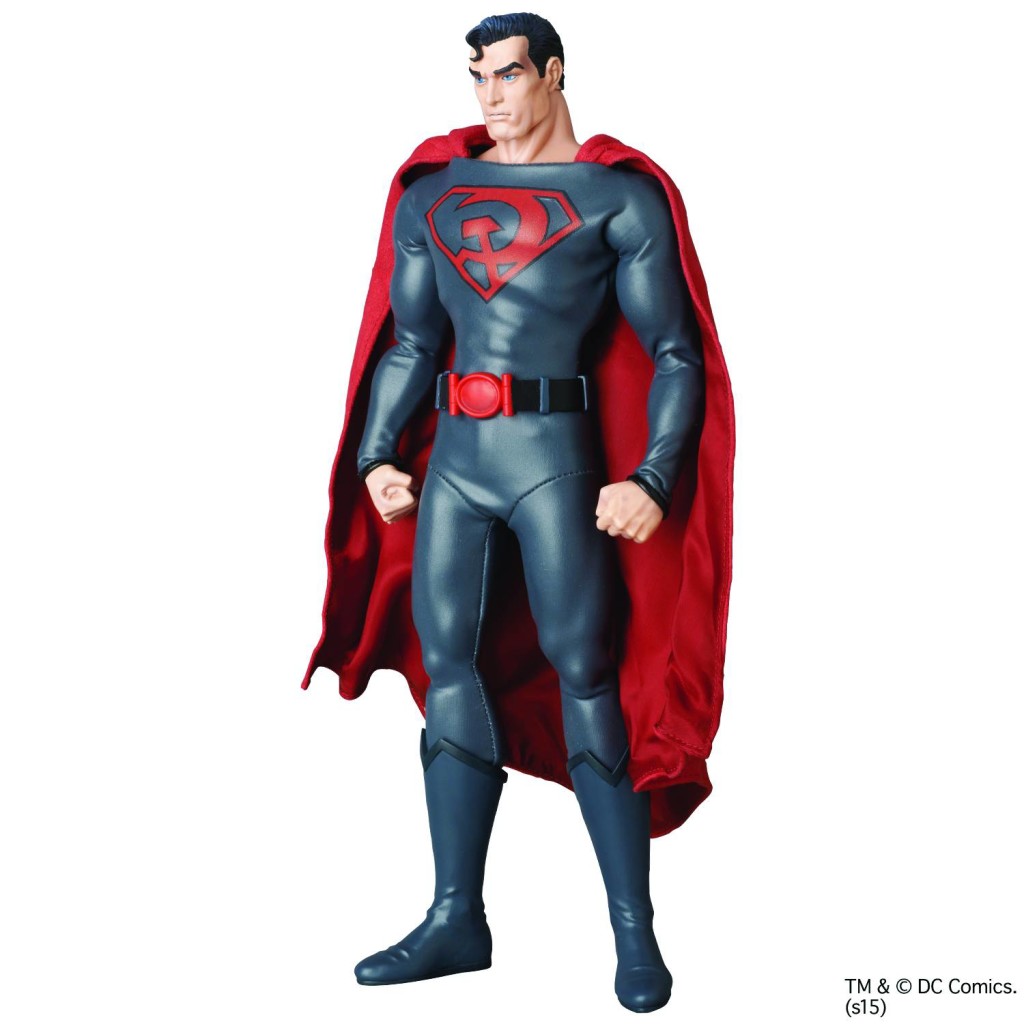 DC RED SON SUPERMAN PX RAH

MEDICOM TOY CORPORATION
From MEDICOM Toy. A PREVIEWS Exclusive! Based on DC Comics' 2003 Superman: Red Son by Mark Millar and Dave Johnson, here's MEDICOM's Real Action Heroes version of what the Man of Steel might have been like had he crash-landed in the U.S.S.R., not the U.S., as a baby! Measuring approximately 12″ tall, the figure includes additional muscles on the RAH 301 Kai body, interchangeable hands and a display stand.

BATWOMAN REBIRTH #1
DC COMICS
(W) Marguerite Bennett, James TynionIV (A) Ben Oliver, Steve Epting (CA) Steve Epting
The newest chapter of Batwoman's life begins here! Monster Venom is the hottest new bioweapon on the market…and to break up the syndicate spreading it around the world, Batwoman's going to have to return to the place where she spent some of her darkest hours! Learn where Batwoman comes from, and where she's going, in this one-shot prologue to the first big Batwoman epic, "The Many Arms Of Death"!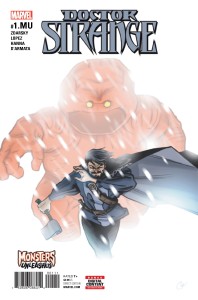 DOCTOR STRANGE #1.MU
MARVEL COMICS
(W) Chip Zdarsky (A) Julian Lopez (CA) Chip Zdarsky
A MONSTERS UNLEASHED TIE-IN!
•  Doctor Strange gets sucked into the monster event of the year!
•  Too bad for the Marvel Universe that Strange is at his lowest power levels.
•  What's a Sorcerer Supreme to do?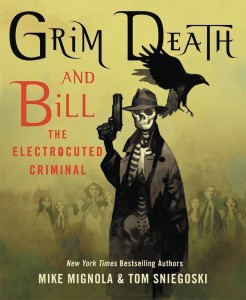 GRIM DEATH & BILL ELECTROCUTED CRIMINAL HC

ST. MARTINS PRESS
(W) Mike Mignola, Tom Sniegoski (A/CA) Mike Mignola
From New York Times-bestselling authors and illustrators Mike Mignola and Tom Sniegoski, come two thrilling anti-heroes: Grim Death and Bill the Electrocuted Criminal battling against crime. An uneasiness festers upon the city streets, threatening the peace and safety of law abiding citizens. A war is escalating, and it seems as though the good and righteous are being crushed beneath the unholy weight of evil's onslaught. A lone figure, clad in a slouch hat and clothes seemingly stitched from the blackest shadows, masked in the guise of a skull-faced death – a Grim Death – emerges with guns blazing. With him, a wronged ex-con clad in the striped costume of his misfortune – Bill the Electrocuted Criminal. In this beautifully illustrated 1930s Pulp-style novel, two dark new characters take to the street to fight the growing infection of organized crime. Grim Death and Bill the Electrocuted Criminal are not your average heroes, but they want justice.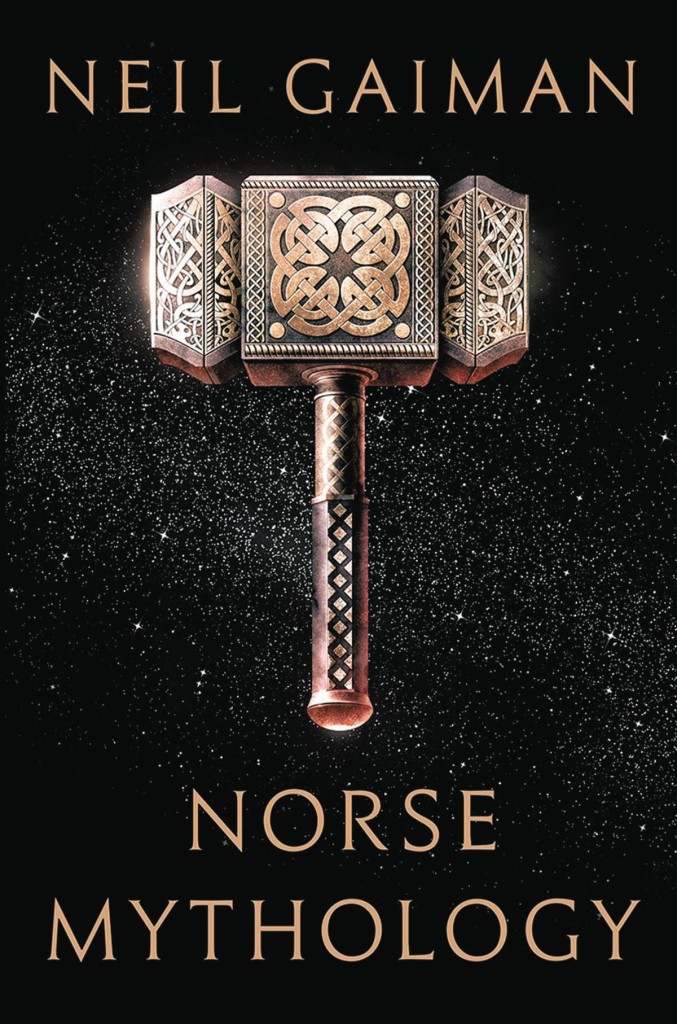 NEIL GAIMAN NORSE MYTHOLOGY HC

LIVERIGHT
Neil Gaiman has long been inspired by ancient mythology in creating the fantastical realms of his fiction. Now he turns his attention back to the source, presenting a bravura rendition of the great northern tales. In Norse Mythology, Gaiman stays true to the myths in envisioning the major Norse pantheon: Odin, the highest of the high, wise, daring, and cunning; Thor, Odin's son, incredibly strong yet not the wisest of gods; and Loki, the son of a giants, blood brother to Odin, and a trickster and unsurpassable manipulator. Gaiman fashions these primeval stories into a novelistic arc that begins with the genesis of the legendary nine worlds and delves into the exploits of deities, dwarfs, and giants. Through Gaiman's deft and witty prose emerge these gods with their fiercely competitive natures, their susceptibility to being duped and to duping others, and their tendency to let passion ignite their actions, making these long-ago myths breathe pungent life again.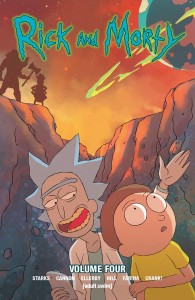 RICK & MORTY TP VOL 04
ONI PRESS INC.
(W) Kyle Starks, Marc Ellerby (A) CJ Cannon & Various (CA) CJ Cannon, Ryan Hill
The hit comic book series based on Dan Harmon and Justin Roiland's hilarious [adult swim] animated show RICK & MORTY continues! Catch up on the adventures of degenerate genius Rick Sanchez and his bumbling grandson Morty as they explore the outer reaches of time, space, and morality. This volume features Eisner award nominated writer Kyle Starks (Sexcastle) in collaboration with series artist CJ Cannon in a three-issue story of interplanetary drug rings and star-traveling pickup artists. Also included is "Rick Burn, Dude," drawn by artist Marc Ellerby, in which Rick and Morty take a germaphobic planet by storm, a totally swole one-shot drawn by Kyle Starks, and hilarious backup comics about the whole family!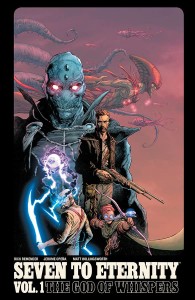 SEVEN TO ETERNITY TP VOL 01
IMAGE COMICS
(W) Rick Remender (A/CA) Jerome Opena
The God of Whispers has spread an omnipresent paranoia to every corner of the kingdom of Zhal; his spies hide in every hall spreading mistrust and fear. Adam Osidis, a dying knight from a disgraced house, must choose between joining a hopeless band of magic users in their desperate bid to free their world of the evil God, or accepting his promise to give Adam everything his heart desires. Writer RICK REMENDER reteams with collaborators JEROME OPEÑA (Uncanny X-Force, Fear Agent) and MATT HOLLINGSWORTH (TOKYO GHOST, WYTCHES) to take you on a hard road through the strange fantasy world of Zhal. All men have surrendered their freedom for fear, and now one last free man must choose. Collects SEVEN TO ETERNITY #1-4.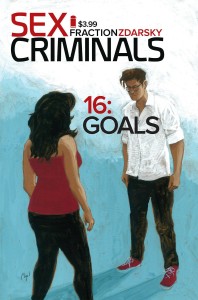 SEX CRIMINALS #16

IMAGE COMICS
(W) Matt Fraction (A/CA) Chip Zdarsky
SEX CRIMINALS is BACK. Full sex! Deep crime! Big floppy 16th issue!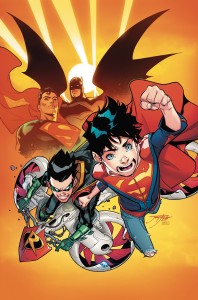 SUPER SONS #1
DC COMICS
(W) Peter J. Tomasi (A/CA) Jorge Jimenez
"When I grow up" part one! The sons of Batman and Superman have graduated to their own monthly comic-but if they want to survive, they're going to have to share it! Writer Peter J. Tomasi (BATMAN & ROBIN, SUPERMAN) teams with rising-star artist Jorge Jimenez (EARTH 2) to bring you the adventures of the World's Smallest. This debut issue looks at the lives of Robin and Superboy and their destiny to follow in their fathers' footsteps, while we meet a new villain whose ascension parallels the boys' own understanding of their powers-except that he believes it's his right to rule over every being on the planet!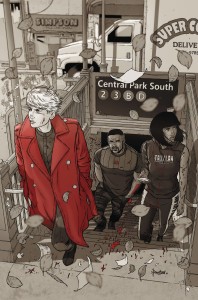 WILD STORM #1
DC COMICS
(W) Warren Ellis (A/CA) Jon Davis-Hunt
A troubled woman, barred by her employer from continuing her research, walks miserably through New York City. It takes her a moment to notice that everybody else is looking up. A man has been thrown from the upper floor of the Halo skyscraper.
And that woman-Angela Spica, sick from the transhuman implants she's buried in her own body-is the only person who can save him.
What she doesn't know is that the act of saving that one man will tip over a vast and secret house of cards that encloses the entire world, if not the inner solar system. This is how the Wild Storm begins, and it may destroy covert power structures, secret space programs and even all of human history.
New York Times best-selling writer Warren Ellis (TRANSMETROPOLITAN, RED, PLANETARY) returns to DC to curate Jim Lee's WildStorm world, with this debut issue resetting the WildStorm universe with new iterations of Grifter, Voodoo, the Engineer, Jenny Sparks and others.
"I couldn't be more excited to see these characters that are so near and dear to me reintroduced under the guiding hand of Warren Ellis. WildStorm represents an incredibly fun and exciting period in my career, and I can't wait to see what Warren and Jon have in store for fans in February."-Jim Lee, DC Comics Co-Publisher
RATED T+
NOW HERE'S THE FULL LIST!
If you want a full visual list of everything click this link whydonthca (tho this might not update til Monday or something)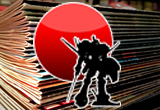 (the following list of comics reflects all the comics coming into both locations. If there's something on this list that's not in stock at your favorite BNW location do not hesitate to ask for us to order it for you!)
COMICS AND MAGAZINES
Adventure Time Comics #8
Alter Ego #145
Angel Season 11 #2
Animosity #5
Aquaman #17
Assassins Creed Awakening #4 (OF 6)
Batman #17
Batman Tmnt Adventures #4 (OF 6)
Batwoman Rebirth #1
Betty & Veronica Comics Double Digest #251
Black Panther World Of Wakanda #4
BTVS Season 11 #4
Captain America Sam Wilson #19
Captain America Steve Rogers #11
Cave Carson Has A Cybernetic Eye #5
Cerebus In Hell #1
Clone Conspiracy #5 (OF 5)
Daredevil #17
Dark Horse Presents #31
Dead Inside #3 (OF 5)
Deadpool #27
Dept H #11
Doctor Strange #1.MU
Doctor Strange #17
Ether #4
G Fan #114
Gamora #3
Generation Zero #7
God Country #1 2nd Ptg
God Country #2
Green Arrow #17
Green Lanterns #17
Green Valley #4 (OF 9) 2nd Ptg
Gwenpool #12
Harley Quinn #14
He Man Thundercats #5 (OF 6)
Horizon #8
Injustice Ground Zero #6
Invader Zim #17
Invincible #133
Invincible Iron Man #4
James Bond Hammerhead #5 (OF 6)
Justice League #15
Kill Or Be Killed #6
KISS #5
Knights Of The Dinner Table #240
Kong Of Skull Island #8
Lucifer #15
Lumberjanes #35
Mad Magazine #544
Manifest Destiny #26
Mighty Morphin Power Rangers #12
Mighty Thor #16
Monsters Unleashed #3 (OF 5)
Mother Panic #3
My Little Pony Friends Forever #37
Mycroft #5 (OF 5)
Nightwing #15
Odyssey Of The Amazons #2 (OF 6)
Old Man Logan #18
Patsy Walker Aka Hellcat #15
Postal #18
Punisher #9
Raven #6 (OF 6)
Savage #4 (OF 4)
Sex Criminals #16
Silk #17
Simpsons Comics #237
Spell On Wheels #5 (OF 5)
Spider-Man #13
Star Trek Boldly Go #5
Star Wars Poe Dameron #11
Star-Lord #3
Super Sons #1
Superman #17
Teen Titans Go #20
Theyre Not Like Us #14
TMNT Ongoing #67
Trinity #6
UBER INVASION #3
Ultimates 2 #4
Uncanny Inhumans #19
Uncanny X-Men #18
Unfollow #16
US Avengers #3
Venom #4
Walking Dead #164
Wild Storm #1
WWE #2
TRADE PAPERBACKS, GRAPHIC NOVELS, HARDCOVERS AND MANGA
Angel Catbird Hc Vol 02 Castle Catula
Batman The Golden Age Tp Vol 02
Deadpool And Mercs For Money Tp Vol 01 Mo Mercs Mo Money
Extraordinary X-Men Tp Vol 03 Kingdoms Fall
Future Quest Tp Vol 01
Grim Death & Bill Electrocuted Criminal Hc
Guardians Of Galaxy Prem Hc Vol 03 New Guard Civil War Ii
Jack Kirby Collector #70
Kong Of Skull Island Tp Vol 01
Neil Gaiman Norse Mythology Hc
Octavia Butler Kindred Gn
Rick & Morty Tp Vol 04
Scooter Girl Tp
Seven To Eternity Tp Vol 01
Superman Action Comics Tp Vol 01 Path Of Doom (REBIRTH)
Wilson Tp
Wonder Woman 77 Tp Vol 02
TOYS
DC Red Son Superman Px RAH