Another week down and here we are again looking right into that  bright light that is NEW COMIC BOOK DAY! Let's see what's on the docket for Wednesday the 8th of February 2017!
Do You Get Our EMail Newsletter Every Monday?

Sing up over HERE and get updates every Monday afternoon and help break up those early in the week doldrums!
ALMOST GOT 'IM THE GAME AND BEETLEJUICE!
YOU MAY HAVE SEEN THIS ONLINE
You may have read about it HERE even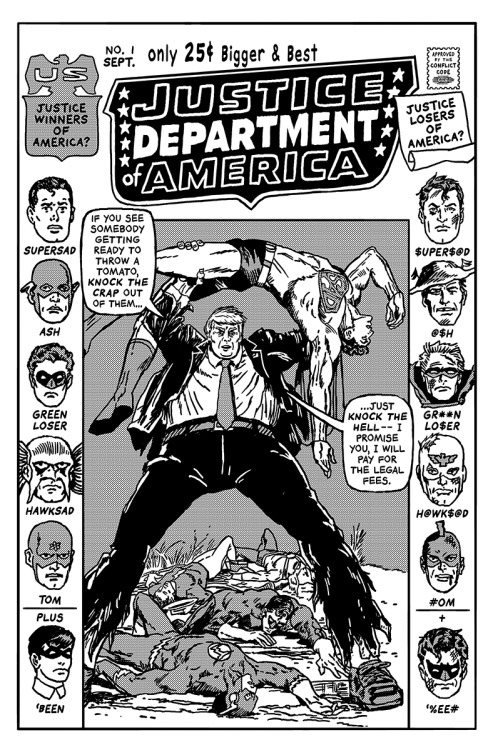 But now we have it in our Old City shop!
BEYOND JUST BATMAN TOYS!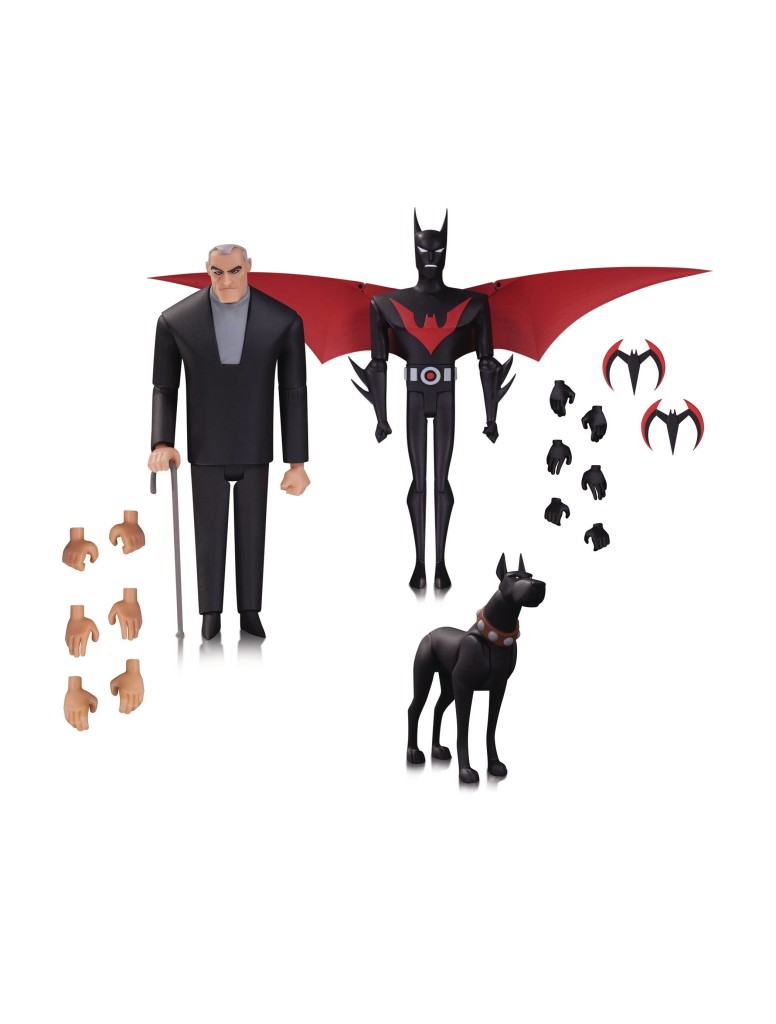 BATMAN ANIMATED BATMAN BEYOND AF 3 PACK
DC COMICS
Terry McGinnis is back-and he's brought his mentor, Bruce Wayne, with him, along with Ace, Bruce Wayne's guard dog. The Batman Beyond cast is reunited in this new action figure 3-pack, which includes extra hands for Bruce and Terry, plus two Batarangs!
TERRY MCGINNIS – 6″
BRUCE WAYNE – 6″
ACE – 3″
WE CAN PROBABLY ALL AGREE THIS COULD JUST BE CALLED A THOR STATUE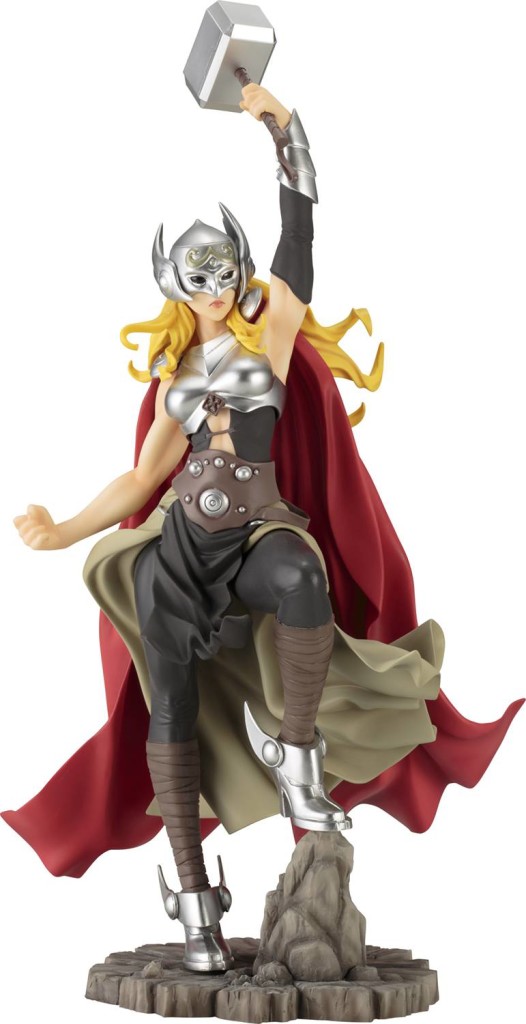 MARVEL FEMALE THOR BISHOUJO STATUE
KOTO INC.
Kotobukiya expands their lineup of Bishoujo statues based on characters appearing in Marvel Comics with the God of Thunder as you've never seen her before: Behold the mighty Thor! Based on a new character interpretation and illustration by master illustrator Shunya Yamashita! Stands 30 cm (nearly 12 inches) tall in 1/7 scale. Thor holds Mjolnir over her head, ready for battle. Display alone or alongside other Marvel Bishoujo statues from Kotobukiya like Loki!

BLACK HISTORY IN ITS OWN WORDS HC
IMAGE COMICS
(A/CA) Ronald Wimberly
A look at Black History framed by those who made it. BLACK HISTORY IN ITS OWN WORDS presents quotes of dozens of black luminaries with portraits & illustrations by Ronald Wimberly. Featuring the memorable words and depictions of Angela Davis, Jean-Michel Basquiat, Kanye West, Zadie Smith, Ice Cube, Dave Chappelle, James Baldwin, Spike Lee, and more.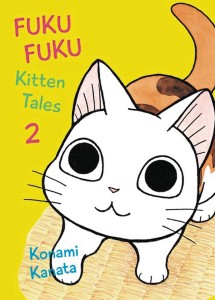 FUKUFUKU KITTEN TALES GN VOL 02

VERTICAL COMICS
(W/A/CA) Kanata Konami
New York Times-bestseller Konami Kanata returns to the States with another collection of all-ages cat comics based on her very first major kitty property – FukuFuku. Focusing on FukuFuku's tales as kitten readers get to experience more of the feline adventures they have come to love from Konami but in a more affordable format. Stray kitty, FukuFuku, has been adopted into the home of a widowed grandmother and the two quickly begin to develop a relationship viewed through the kitten's eyes.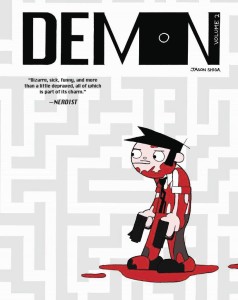 JASON SHIGA DEMON SC GN VOL 02
:01 FIRST SECOND
(W/A/CA) Jason Shiga
This ain't your mother's scatalogical bloodbath! The OSS is after Jimmy, and they're planning on using his daughter to catch him. But Jimmy will tear the world apart to keep his daughter safe. Literally. This morally bankrupt immortal freak of nature has absolutely no concern for the well-being of any human being besides himself and his Sweetpea. It'd be adorable if it weren't so scary!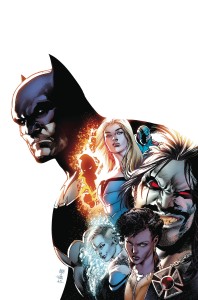 JUSTICE LEAGUE OF AMERICA REBIRTH #1
DC COMICS
(W) Steve Orlando (A/CA) Ivan Reis, Joe Prado
Batman, Black Canary, Killer Frost, the Ray, Vixen, the Atom, and…Lobo?! Spinning directly out of the events of JUSTICE LEAGUE VS. SUICIDE SQUAD, join the sensational team of writer Steve Orlando and artists Ivan Reis and Joe Prado and discover how Batman assembled the roughest, toughest Justice League of all time!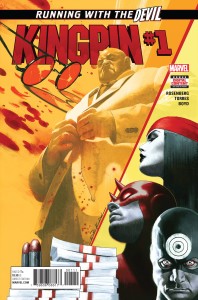 KINGPIN #1
MARVEL COMICS
(W) Matthew Rosenberg (A) Ben Torres (CA) Jeff Dekal
WILSON FISK BUILDS A BRAND-NEW EMPIRE!
The KINGPIN has done bad things. Deplorable things. He has cheated the law. He has blackmailed rivals. He has killed. But that's all in the past. The Kingpin is back in the city that he loves and ready to make his mark as a titan of legitimate industry, but needs to rekindle his public image. When Wilson Fisk makes disgraced journalist SARAH DEWEY an offer she can't refuse, the spiraling saga of crime and betrayal begins anew. Don't miss the start of Kingpin's ongoing series, written by breakout writer MATTHEW ROSENBERG and illustrated in the heavy noir stylings of BEN TORRES, as Manhattan's criminal mastermind returns to the Big Apple with honorable intentions, but no one in his circle remains pure on his climb back to the top.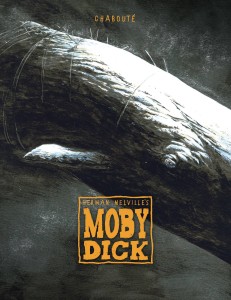 MOBY DICK HC

DARK HORSE COMICS
(W) Herman Melville, Christophe Chaboute (A/CA) Christophe Chaboute
A masterful adaptation of the timeless literary classic, faithfully and beautifully rendered by an award-winning artist. In striking black-and-white illustrations, Chabouté retells the story of the great American novel in which Captain Ahab strikes out on a voyage, obsessively seeking revenge on the great white whale that took his leg.
o Foreword by John Arcudi.
o A literary classic, adapted by award-winning artist Christophe Chabouté.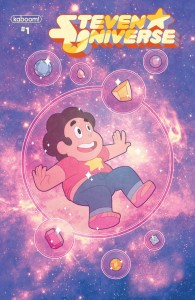 STEVEN UNIVERSE ONGOING #1
BOOM! STUDIOS
(W) Melanie Gillman (A) Katy Farina (CA) Missy Pena
We're bringing Steven Universe back to comic books with more Steven, more gems, and more of the characters we all love in an all-new ongoing series!
Writer Melanie Gillman (As the Crow Flies) and artist Katy Farina (The Amazing World of Gumball) are teaming up for the start of a new adventure for the entire gang.
Based on Cartoon Network's Emmy-nominated series, created by The New York Times best-selling author Rebecca Sugar, Steven Universe follows Steven, the "little brother" to a team of magical guardians of humanity-the Crystal Gems. The show is currently in its fourth season and has earned millions of fans of all ages worldwide.
In this kickoff issue, Steven, Lapis, and Peridot rescue a baby songbird on the ground outside the barn and work together to reunite it with its mother.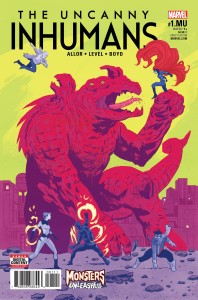 UNCANNY INHUMANS #1.MU
MARVEL COMICS
(W) Paul Allor (A) Brian Level (CA) Michael Walsh
THE EPIC BATTLE MARVEL FANS HAVE BEEN WAITING FOR, DRAWN BY TODAY'S GREATEST ARTISTS!
•  A terrible twosome of LEVIATHON MONSTERS has crashed down in Rome, and with Earth's Heroes spread thin, it's up to Medusa and the UNCANNY INHUMANS to stop them!
•  But when one of the monsters sets its sights on a small village, Crystal and Swain are cut off from their team – and one is gravely injured.
•  A comrade down, a titan on her tail, and a group of people counting on her, one hero must dig deep and face her inner demons to take down a TITANIC THREAT.
NOW HERE'S THE FULL LIST!
If you want a full visual list of everything click this link whydonthca (tho this might not update til Monday or something)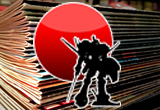 (the following list of comics reflects all the comics coming into both locations. If there's something on this list that's not in stock at your favorite BNW location do not hesitate to ask for us to order it for you!)
COMICS AND MAGAZINES
Action Comics #973
All New Wolverine #17
All Star Batman #7
Alters #4
Amazing Spider-Man Renew Your Vows #4
AoD Xena Forever And A Day #5 (OF 6)
Batgirl And The Birds Of Prey #7
Birthright #22
Black #4
Black Science #28
Black Widow #11
Blubber #4
Captain America Steve Rogers #8 2nd Ptg
Dark Tower Drawing Of Three Sailor #5 (OF 5)
Deadman Dark Mansion Of Forbidden Love #3 (OF 3)
Deadpool The Duck #3 (OF 5)
Deathstroke #12
Detective Comics #950
Divinity III Shadowman #1
Doctor Strange Punisher Magic Bullets #3 (OF 4)
Doctor Strange Sorcerers Supreme #5
Doctor Who 11th Year Three #2
Earth 2 Society #21
East Of West #31
Empowered Soldier Of Love #1
Evil Heroes #5 (OF 6)
Flash #16
Foolkiller #4
Gft Steampunk Alice In Wonderland
Gft Van Helsing Vs The Mummy Of Amun Ra #1 (OF 5)
Gotham Academy Second Semester #6
Grant Morrisons 18 Days #20
Green Valley #5 (OF 9)
Guardians Of Galaxy #17
Hal Jordan And The Green Lantern Corps #14
Hobby Japan Jan 2017
Invisibles Tp Book 01
IVX #4 (OF 6)
James Bond Felix Leiter #2 (OF 6)
Jessica Jones #5
Jim Henson Storyteller Giants #3
John Carter The End #1
Justice League Of America Rebirth #1
Justice League Power Rangers #2 (OF 6)
Kingpin #1
Lost Boys #5 (OF 6)
Marvel Universe Guardians Of Galaxy #17
Mickey Mouse #17
Moonshine #5
Motor Crush #3
Ms Marvel #15
Namesake #4
New Super Man #8
Ninjak #24
Power Man And Iron Fist #13
Red Hood And The Outlaws #7
Scooby Apocalypse #10
Sherlock Blind Banker #2 (OF 6)
Snowfall #8
Southern Cross #11
Spawn #270
Spongebob Comics #65
Star Wars Doctor Aphra #4
Steven Universe Ongoing #1
Suicide Squad #11
Supergirl #6
Superwoman #7
Throwaways #5
Titans #8
Totally Awesome Hulk #16
Unbeatable Squirrel Girl #17
Uncanny Inhumans #1.MU
Unworthy Thor #1 (OF 5) 2nd Ptg
Unworthy Thor #3 (OF 5) 2nd Ptg
Unworthy Thor #4 (OF 5)
Wicked & Divine #26
Wonder Woman #16
World Of Tanks #5
TRADE PAPERBACKS, GRAPHIC NOVELS, HARDCOVERS AND MANGA
Black History In Its Own Words Hc
Empress Book One Premiere Hc
Fukufuku Kitten Tales Gn Vol 02
Hal Jordan & Glc Tp Vol 01 Sinestros Law (REBIRTH)
Invisibles Tp Book 01
Jason Shiga Demon Sc Gn Vol 02
Moby Dick Hc
Nameless Tp
Ninjak Tp Vol 05 The Fist & The Steel
Sherlock A Study In Pink Tp
Star Wars Darth Vader Hc Vol 02
Star Wars Legends Epic Collection Tp Empire Vol 03
TOYS
Batman Animated Batman Beyond Af 3 Pack
ODDS AND ENDS
Marvel Female Thor Bishoujo Statue
Star Trek Starships Fig Mag #88 Vahklas
Star Trek Starships Fig Mag #89 Enterprise Ncc-170
Star Trek Starships Special #8 Spocks Jellyfish Ship