It's the culmination of the Holiday Season! Here's what we've got for you for the last new comics day of 2016! Have a happy and safe one everybody!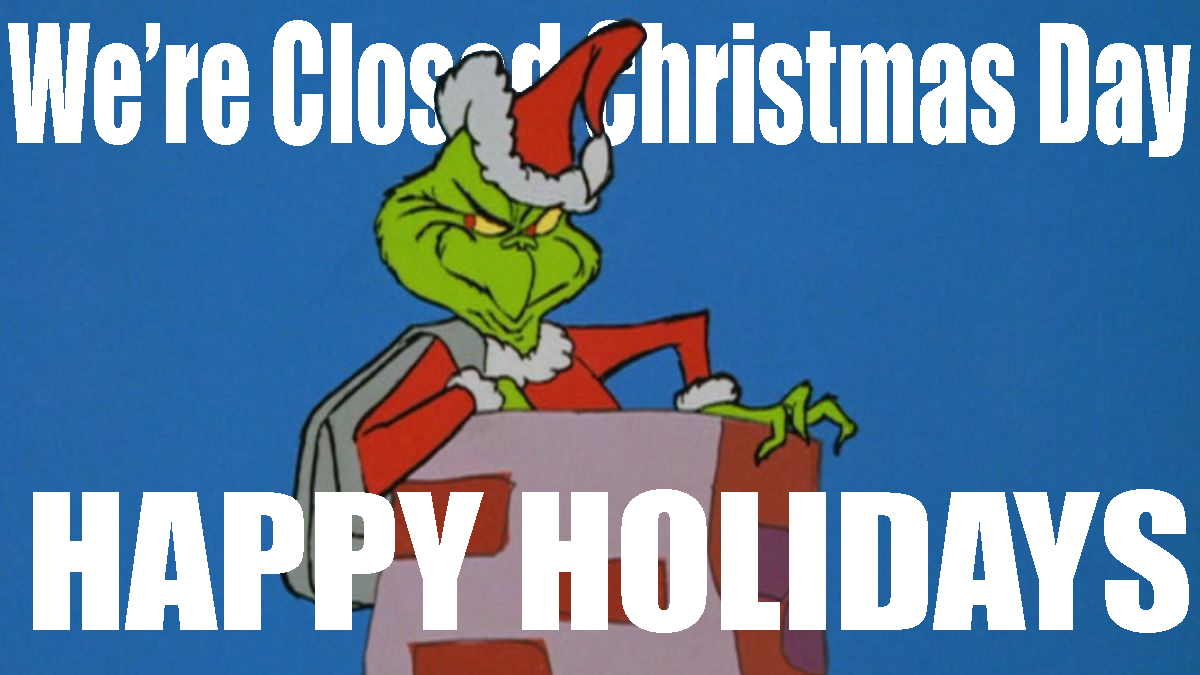 Both of our shops will be closing early Christmas Eve, TODAY (think 5pm), and we'll be closed Sunday December 25th for the Christmas holiday. We will be open again Monday morning at 11am and operating at normal hours! Thanks for the understanding and have we hope you all have a great and safe whatever you may celebrate…maybe Life Day…
speaking of Life Day:

Aaaand FOR YOU LAST MIN SHOPPERS!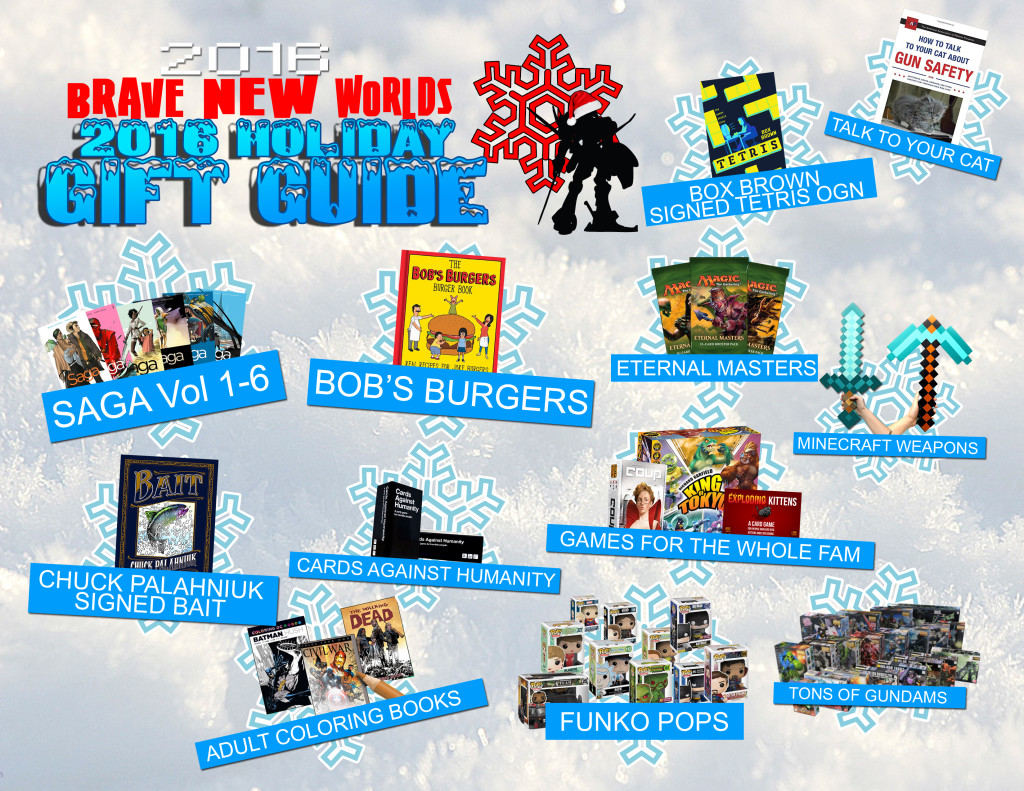 So it's come to this…you're almost out of time…maybe one of these will help you finish off your holiday shopping… There's more information over HERE for ya to check out!
Do You Get Our EMail Newsletter Every Monday?

Sing up over HERE and get updates every Monday afternoon and help break up those early in the week doldrums!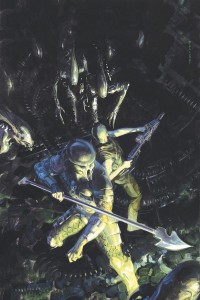 ALIENS VS PREDATOR LIFE AND DEATH #1

DARK HORSE COMICS
(W) Dan Abnett (A) Brian Thies (CA) David Palumbo
The Predators arrive on LV-223! The question is: are they here to finish the fight with the Colonial Marines, or will they join the marines in the battle against the Aliens? And who will Ahab-the Predator from the Fire and Stone story cycle-side with?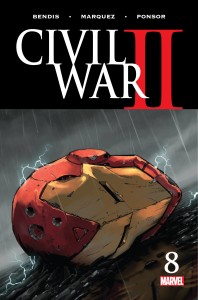 CIVIL WAR II #8 (OF 8)
MARVEL COMICS
(W) Brian Michael Bendis (A) Various (CA) TBD
Blockbuster creators BRIAN MICHAEL BENDIS and DAVID MARQUEZ go out with a seismic bang as fists fly over Washington D.C.!
Ulysses' precognitive powers grow stronger with each passing moment. As they reach their peak, what horrors from the future will be unleashed? And seeds sown here will bear bitter fruit for the Marvel Universe of tomorrow. Protect the future or change the future?
It all gets decided here!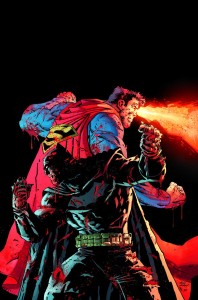 DARK KNIGHT III MASTER RACE #7 (OF 9)
DC COMICS
(W) Frank Miller, Brian Azzarello (A) Andy Kubert & Various (CA) Andy Kubert
Batman and Superman are back together again-but is their reunion too late?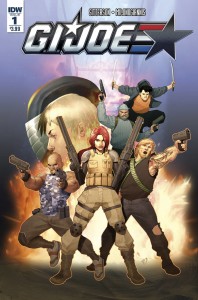 GI JOE (2016) #1
IDW PUBLISHING
(W) Aubrey Sitterson (A) Giannis Milonogiannis (CA) Ariel Olivetti
G.I. JOE IS BACK! In the wake of IDW's Revolution crossover event, G.I. JOE's mission has become a global one-they aren't just Real American Heroes, they're Real Earth Heroes. Get ready for an explosive, innovative take on Joe, as writer Aubrey Sitterson (Street Fighter x G.I. Joe, SKALD) and artist Giannis Milonogiannis (Prophet, Old City Blues) bring you lasers, intense sci-fi action, and the return of all your favorite characters: Scarlett, Roadblock, Snake Eyes and more!
•   Spinning directly out of the events of IDW's Revolution event!
•   Writer Aubrey Sitterson brings his unique take on the G.I. JOE characters and mythos!
•   Featuring stunning, updated character designs by series artist Giannis Milonogiannis!
•   With an explosive cover by international superstar artist Ariel Olivetti (Venom: Space Knight)!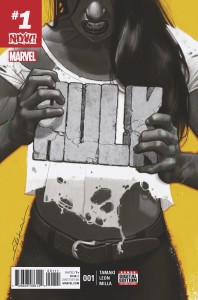 HULK #1

MARVEL COMICS
(W) Mariko Tamaki (A) Nico Leon (CA) Jeff Dekal
JENNIFER WALTERS has survived the Civil War…barely…and having risen from the rubble, she re-enters the world a different kind of hero. Fueled by a quiet rage, she is determined to move forward, to go on with her life, but the pain of the past and all she's lost is always there – an undercurrent, a pulse, waiting to quicken and trigger Jen's transformation into the one thing she doesn't have control over…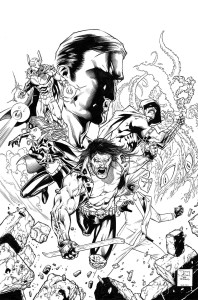 JUSTICE LEAGUE SUICIDE SQUAD #2 (OF 6)
DC COMICS
(W) Joshua Williamson (A) Mark Morales, Tony S. Daniel (CA) Jason Fabok
The first major event storyline of DC's Rebirth era begins with a day Amanda Waller always knew would come: the Justice League discovers the existence of the Suicide Squad! This government-sponsored black-ops team of super-villains with bombs implanted in their brains is obviously a deal-breaker for Earth's paragons of truth and justice! But you can bet the Wall and her Task Force X won't go down without the fight to end all fights as this weekly series gets under way!
LOVE IS LOVE
IDW PUBLISHING
(W/A) Phil Jimenez & Various (CA) Elsa Charretier
The comic book industry comes together to honor those killed in Orlando this year. From IDW Publishing, with assistance from DC Entertainment, this oversize comic contains moving and heartfelt material from some of the greatest talents in comics – – mourning the victims, supporting the survivors, celebrating the LGBTQ community, and examining love in today's world.
All material has been kindly donated, from the creative to the production, with ALL PROCEEDS going to the victims, survivors and their families via EQUALITY FLORIDA.
Be a part of an historic comics event! It doesn't matter who you love. All that matters is that you love.
•   Featuring an introduction by the project's organizer, Marc Andreyko!
•   Featuring contributions from some of the biggest names in comics!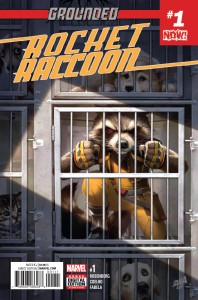 ROCKET RACCOON #1

MARVEL COMICS
(W) Matthew Rosenberg (A) Jorge Coehlo (CA) David Nakayama
GROUNDED!
From the pages of Guardians of the Galaxy, Rocket has found himself stuck in the LAST place he wants to be-the backwards, no-class, pit of a planet called Earth. It's where those dumb furry things people say he looks like are from! One thing is clear-it doesn't matter who or what gets in his way…he's gotta get off this mudball, NOW. Easier said than done.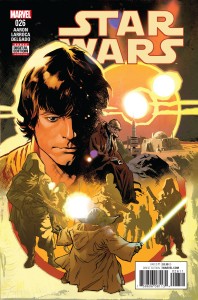 STAR WARS #26
MARVEL COMICS
(W) Jason Aaron (A) Salvador Larroca (CA) Stuart Immonen
• With one of our rebel crew captured and imprisoned…
•  …we turn once more to the journals of Ben Kenobi…
•  …and a legendary adventure of Jedi Master…Yoda!
DON'T FORGET!
We've got gift cards!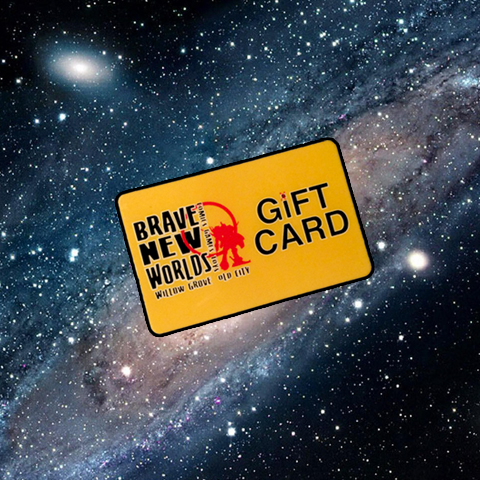 Any amount $10 and up!
NOW HERE'S THE FULL LIST!
If you want a full visual list of everything click this link whydonthca (tho this might not update til Monday or something)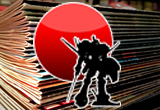 (the following list of comics reflects all the comics coming into both locations. If there's something on this list that's not in stock at your favorite BNW location do not hesitate to ask for us to order it for you!)
COMICS AND MAGAZINES
Action Comics #970
Ad After Death Book 02 (OF 3)
Aliens Defiance #8
Aliens Vs Predator Life And Death #1
All Star Batman #5
Alter Ego #144
Amazing Spider-Man #21 2nd Ptg
Amazing Spider-Man Renew Your Vows #1 2nd Ptg
Assassins Creed #14
Batgirl #6
Batman Beyond #3
Black Panther #9
Black Widow #9
Blue Beetle #4
Captain America Steve Rogers #7 2nd Ptg
Captain America Steve Rogers #8
Carnage #15
Civil War II #8 (OF 8)
Clean Room #15
Clone Conspiracy #2 (OF 5) 2nd Ptg
Dark Knight III Master Race #7 (OF 8)
Deadly Class #25
Deadpool Too Soon #3 (OF 4)
Deathstroke #9
Detective Comics #947
Divinity Iii Komandar Bloodshot
Doctor Strange Sorcerers Supreme #3
East Of West #30
Elephantmen #74
Enchanted Tiki Room #3 (OF 5)
Evil Dead 2 Dark Ones Rising #3 (OF 3)
Exodus Life After #10
Extraordinary X-Men #17
Flash #13
Frostbite #4 (OF 6)
Future Quest #8
Generation Zero #5
Ghost Rider #2
GI Joe (2016) #1
Great Lakes Avengers #3
Hal Jordan And The Green Lantern Corps #11
Harleys Little Black Book #5
Harrow County #19
Hellblazer #5
Hulk #1
Image Plus #9 (WALKING Dead Heres Negan Pt 9)
Infamous Iron Man #3
Jade Street Protection Services #3
James Bond #12
Jessica Jones #2 2nd Ptg
Justice League Suicide Squad #2 (OF 6)
Love Is Love
Lumberjanes #33
Marvel Universe Ult Spider-Man Vs Sinister Six #6
MASK Mobile Armored Strike Kommand #2
Max Ride Final Flight #4 (OF 5)
Mighty Morphin Power Rangers #10
Mighty Thor #14
Monstress #9
Moon Girl And Devil Dinosaur #14
Mother Panic #2
Over Garden Wall Ongoing #9
Previews #340 January 2017
Marvel Previews #18 January 2017 Extras
Prowler #3
Rick & Morty #21
Rocket Raccoon #1
ROM #6
Romulus #3
Savage #2
Scooby Doo Team Up #21
Serenity No Power In The Verse #3 (OF 6)
Seven To Eternity #4
Sex #34
Shutter #25
Sixpack & Dogwelder Hard-Travelin Heroz #5 (OF 6)
Snotgirl #5
Sonic The Hedgehog #290
Spider-Man #11
Spider-Man Deadpool #12
Spider-Woman #14
Star Wars #26
Supergirl Being Super #1 (OF 4)
Surgeon X #4
Tarzan On The Planet Of The Apes #4 (OF 5)
Teen Titans #3
Thunderbolts #8
Titans #6
Transformers Till All Are One #6
Uncanny Avengers #18
Uncanny Inhumans #17
Unworthy Thor #1 (OF 5) 2nd Ptg
Venom #1 2nd Ptg
Vigilante Southland #3 (OF 6)
Wayward #19
Witchfinder City Of The Dead #5
Wonder Woman #13
X-Files (2016) #9
X-Men 92 #10
TRADE PAPERBACKS, GRAPHIC NOVELS, HARDCOVERS AND MANGA
Blade Of Immortal Omnibus Tp Vol 01
Bravest Warriors Tp Vol 08
Clean Room Tp Vol 02 Exile
Invincible Iron Man Tp Vol 01 Reboot
Nighthawk Tp Hate Makes Hate
Sandman Mystery Theatre Tp Book 02
Secret Six Tp Vol 02 The Gauntlet
Spidey Tp Vol 02 After School Special
Spider-Woman Tp Vol 02 Shifting Gears Civil War Ii
Thunderbolts Tp Vol 01 There Is No High Road
Toe Tag Riot Tp
Totally Awesome Hulk Tp Vol 02 Civil War Ii
TOYS
Batman Animated Series NBA Harley Quinn Af