Well if you're reading this it means we've finally hit December. Have you started thinking about HOLIDAY GIFTS yet?! Let us help ya with that!

There's a lot of stuff out there for the geeks and nerds on your shopping list this holiday season and we hop this list may help alleviate some stress…
GIFT GUIDE 2K16!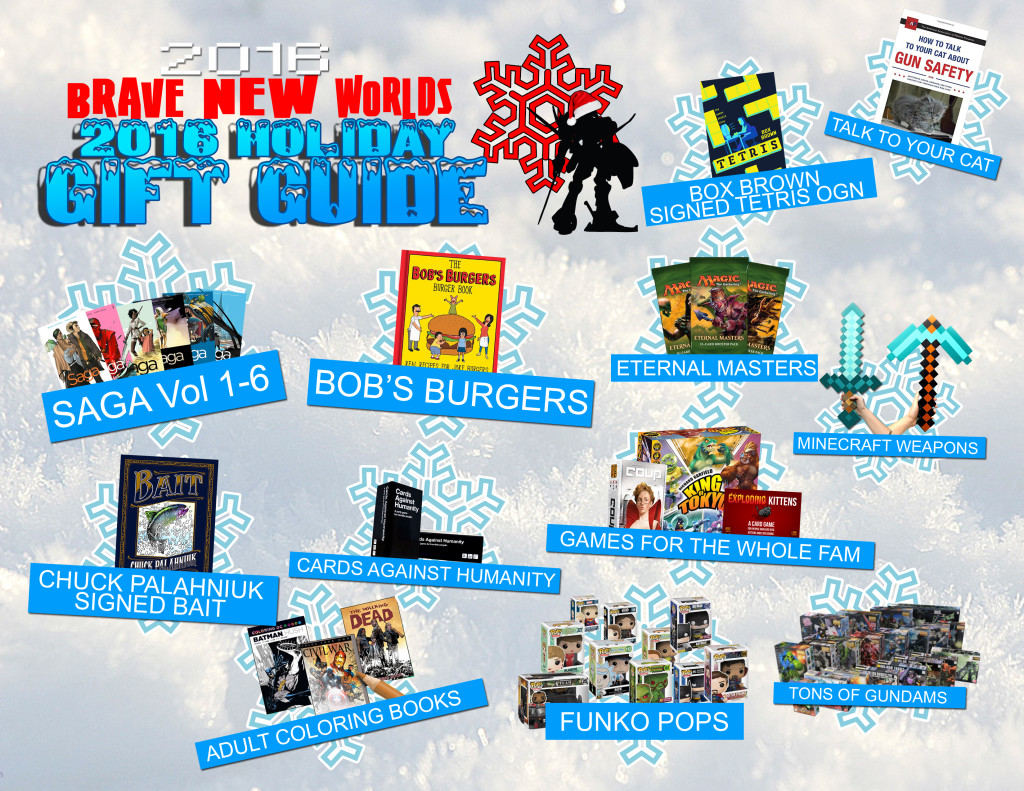 CHUCK PALAHNIUK SIGNED EDITION!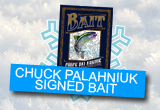 BAIT HC OFF COLOR STORIES FOR YOU TO COLOR – $19.99

DARK HORSE COMICS
(W) Chuck Palahniuk (A) Duncan Fegredo & Various (CA) Duncan Fegredo
New York Times bestselling novelist Chuck Palahniuk presents Bait: Off-Color Stories for You to Color, his first ever coloring book for adults. Bait is both the coloring book debut and the second short story collection for Palahniuk, author of Lullaby and Fight Club.
Palahniuk invites readers to collaborate on this unprecedented hardcover edition: "Maybe between your colors, the artists' designs, and my stories we can create something that endures. Something worth keeping. Let's create a well-bound book that can sit on any shelf and be available for a new generation to discover and enjoy."
FOR THE MAGIC FAN!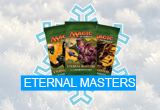 ETERNAL MASTERS BOOSTER PACKS – $9.99each
Eternal Masters collects some of the most sought-after cards from throughout Magic's history. It's designed to offer an extraordinary draft experience, plus enhance your players' Vintage, Legacy, and Commander decks.
THAT IS A TASTY BURGER!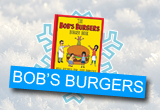 BOBS BURGERS BURGER BOOK HC – $19.95

RIZZOLI
(W) Loren Bouchard, Cole Bowden
The Bob's Burgers Burger Book is the first and only pun- and calorie-heavy cookbook based on Fox's Emmy-winning animated hit. These never before seen laugh-out-loud grill-ready burger recipes, specially written by creator Loren Brouchard and based on star Bob Belcher's specialty Burgers of the Day, will have the show's ravenous fans salivating with hunger and hilarity. The Bob's Burgers Burger Book gives burger-loving fans their only chance to eat one of Bob Belcher's beloved specialty creations in 75 original, practical recipes for the hilariously named burgers by fan-favorite blog "The Bob's Burger Experiment."
STAR WARS MEETS ROMEO AND JULIETTE WITH A DASH OF EVERYTHING ELSE!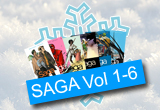 SAGA Vol 1 – $9.99 Vol 2-6 – $14.99
IMAGE COMICS
(W) Brian K. Vaughan (A/CA) Fiona Staples
From New York Times bestselling writer BRIAN K.VAUGHAN (Y: THE LAST MAN, EX MACHINA) and critically acclaimed artist FIONA STAPLES (MYSTERY SOCIETY, NORTH 40), SAGA is the sweeping tale of one young family fighting to find their place in the worlds.  When two soldiers from opposite sides of a never-ending galactic war fall in love, they risk everything to bring a fragile new life into a dangerous old universe.  Fantasy and science fiction are wed like never before in a sexy, subversive drama for adults.  This specially priced volume collects the first arc of the smash hit series The Onion A.V. Club calls "the emotional epic Hollywood wishes it could make."
LOCAL MAN MAKES COMIC ABOUT TETRIS! SIGNS COPIES!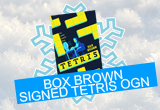 TETRIS GAMES PEOPLE PLAY GN – $19.99

:01 FIRST SECOND
(W/A/CA) Box Brown
It is, perhaps, the perfect video game. Simple yet addictive, Tetris delivers an irresistible, unending puzzle that has players hooked. Play it long enough and you'll see those brightly colored geometric shapes everywhere. Alexey Pajitnov had big ideas about games. In 1984, he created Tetris in his spare time while developing software for the Soviet government. Once Tetris emerged from behind the Iron Curtain, it was an instant hit. New York Times-bestselling author Box Brown untangles this complex history and delves deep into the role games play in art, culture, and commerce. For the first time and in unparalleled detail, Tetris: The Games People Play tells the true story of the world's most popular video game.
"IT'S A VERY IMPORTANT CONVERSATION NO ONE THINKS TO HAVE…"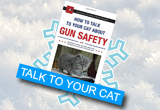 HOW TO TALK TO YOU CAT ABOUT GUN SAFETY AND OTHER… – $12.00
Long gone are the good old days when a cat's biggest worries were mean dogs or a bath. Modern cats must confront satanists, online predators, the possibility of needing to survive in a post-apocalyptic wasteland, and countless other threats to their nine lives.
For over four decades, the American Association of Patriots have stood at the vanguard of our country's defense by helping to prepare our nation's cat owners for the difficult conversations they dread having with their pets. Written in a simple Q&A format, How to Talk to Your Cat About Gun Safety answers crucial questions such as, "What is the right age to talk to my cat about the proper use of firearms?" and "What are the benefits of my cat living a lifestyle of abstinence?" and especially "Why does my cat need to use the internet? Can't he just play with yarn like cats used to do?"
Our country—and our cats—stand at a precipice. It will take courage, and it will take hard work, but armed with the knowledge within these pages, we can make our cats—and America—great again!
GET THE FAMILY TOGETHER…SAY SOME MESSED UP STUFF TO EACH OTHER…IN GAME FORM!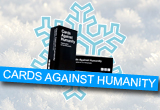 CARDS AGAINST HUMANITY GAME – $29.99
Cards Against Humanity is a party game for horrible people. Unlike most of the party games you've played before, Cards Against Humanity is as despicable and awkward as you and your friends.
The game is simple. Each round, one player asks a question from a black card, and everyone else answers with their funniest white card.
LET THEM HIT EACH OTHER WITH FOAM STUFF!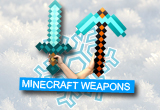 MINECRAFT WEAPONS – $24.99 each
MINECRAFT DELUXE DIAMOND PICKAXE FOAM WEAPON AND DIAMOND FOAM SWORD
THINK GEEK
Replicating the Diamond pickaxe from Minecraft (data value 278 to be precise) and the Diamond sword from Minecraft (data value 276 to be precise), the Minecraft Deluxe Diamond Pickaxe and Diamond swords areofficially licensed Minecraft product. It is made from sturdy EVA foam with blow-molded plastic details, which means that the Minecraft Deluxe Diamond Pickaxe will withstand far more than 1562 uses. EVA makes the Minecraft Deluxe Diamond Pickaxe a sturdy tool, hefty yet with enough cushion that you'll feel comfortable bashing a wide variety of materials. And, of course, this is an officially licensed Minecraft product, which means you're making Notch happy, too.
FOR THE GIANT ROBOT LOVER!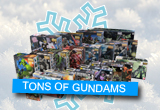 GUNDAM MODEL KITS – $6.99-$224.99
Gundam models are model kits depicting the vehicles and characters of the fictional
Gundam
universe by Bandai. These kits have become popular among mecha anime fans and model enthusiasts in Japan and in other nearby Asian countries since the 1980s. Gundam modeling spread in the 1990s with North America and Europe being exposed to
Gundam
through television, video and manga. Gundam models, as well as the hobby of assembling and painting them, is known in Japan as Gunpla (
ガンプラ
Ganpura
), a portmanteau of "
Gun
dam
pla
stic model", plastic being the most common material for the retail kits.
GAMES GAMES GAMES!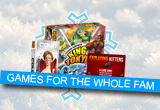 WE'VE GOT A GAME FOR EVERYONE – $6.99-$100
From easy to learn card games like FLUXX and EXPLODING KITTENS all the way through SETTLERS OF CATAN and all it's EXPANSION PACKS we've got something for everyone no matter their gamer level.
STAY WITHIN THE LINES!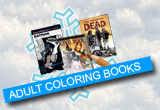 COLOR YOUR OWN… – $9.99-$15.99
Once again there's something for everyone this time in the coloring book department. Like Star Wars? Got one. Like Batman or Wonde Woman or Harley Quinn? Got one. Walking Dead?! Yup! Spawn? Sure we've got that…
 ALSO
Comedian and local funnyman Doogie Horner made a sweet coloring book this year! So maybe think about getting your grubby hands on this Hans Gruber!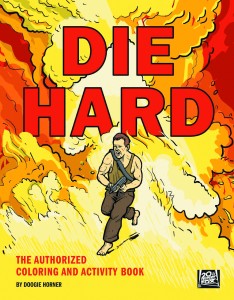 DIE HARD THE AUTHORIZED COLORING AND ACTIVITY BOOK – $14.99
HARPER DESIGN
(W) Doogie Horner (A/CA) Alex Fine
Die Hard diehards can relive their favorite scenes and quotes in the official Die Hard coloring and activity book. From John's limo ride with Argyle, to crawling through the vents, John's morbid message delivery to Hans (written on the corpse of one of Hans' men), to the famous bloody footprints, and of course, John leaping off the Nakatomi tower. With so many memorable scenes to color in and activity pages scattered throughout, along with the most quoted lines from the movie, fans will be shouting "yippee-ki-yay!"
FUNKO POPS! SO SO MANY POPS!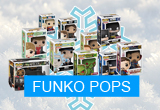 ASSORTED FUNKO POPS – $5-39.99
Each of our shops features Previews Exclusives, Specialty Series, Rides, 3-packs and more! They come in just about any flavor from any branch of any fandom out there! From the new Star Wars: Rogue One series to Cowboy Bebop to Disney Princess and the Golden Girls we've got a lot of bases covered here!