It's been quite the week to say the least. Take a break from things and let's look into the immediate future for what's going on and what's coming soon to both BNW Locations!
Do You Get Our EMail Newsletter Every Monday?

Sing up over HERE and get updates every Monday afternoon and help break up those early in the week doldrums!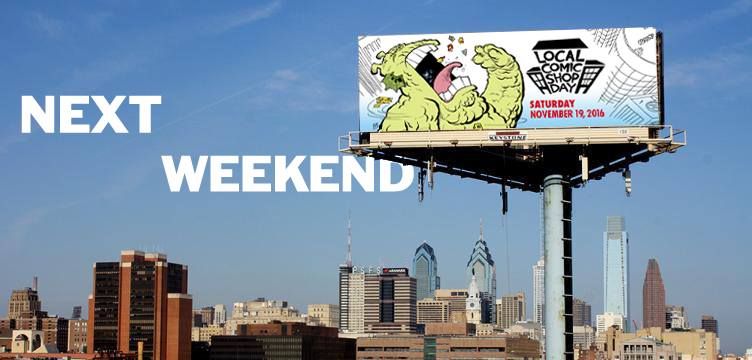 SERIOUSLY THO! LOCAL COMIC SHOP DAY IS ALMOST UPON US!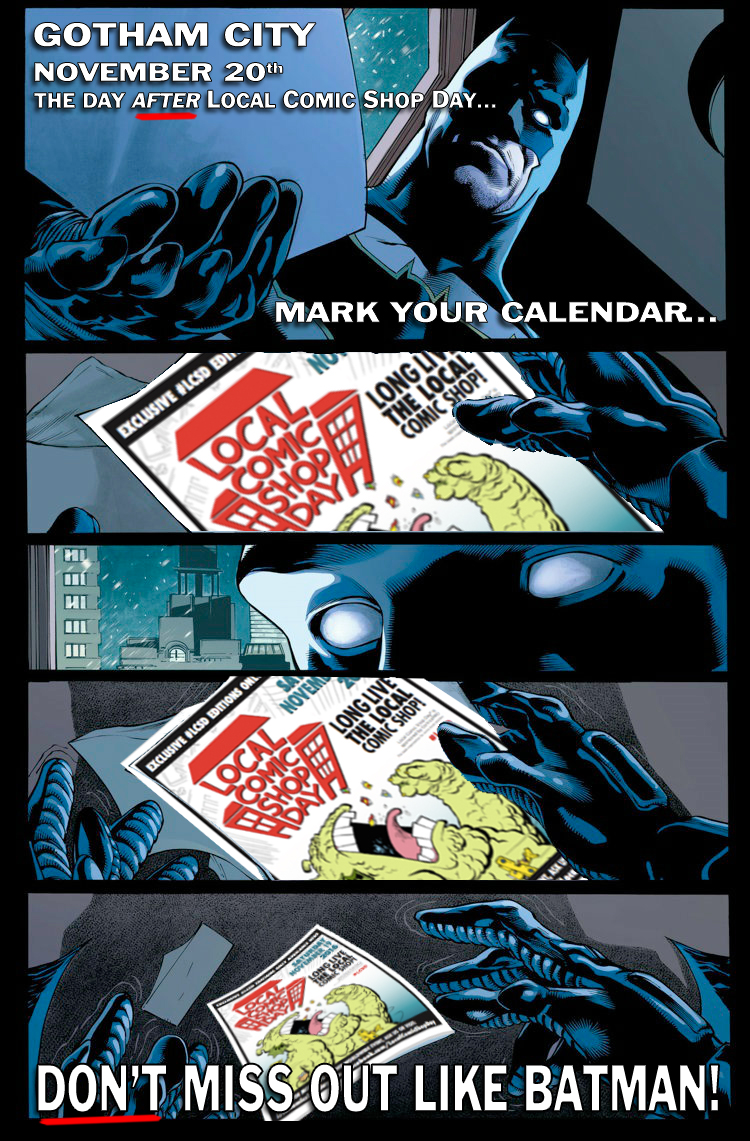 Exclusive Local Comic Shop Day® comics and graphic novels only available at both BNW LOCATIONS on Saturday, November  19, 2016! As a way to say thank you for your continued support of our business, we have partnered with ComicsPRO to bring you the second annual Local Comic Shop Day®! These #LCSD exclusive comics will only be available in store, at participating local comic shops around the world! You will not find them as digital content, online or at the big box retailers. Long Live the Local Comic Shop!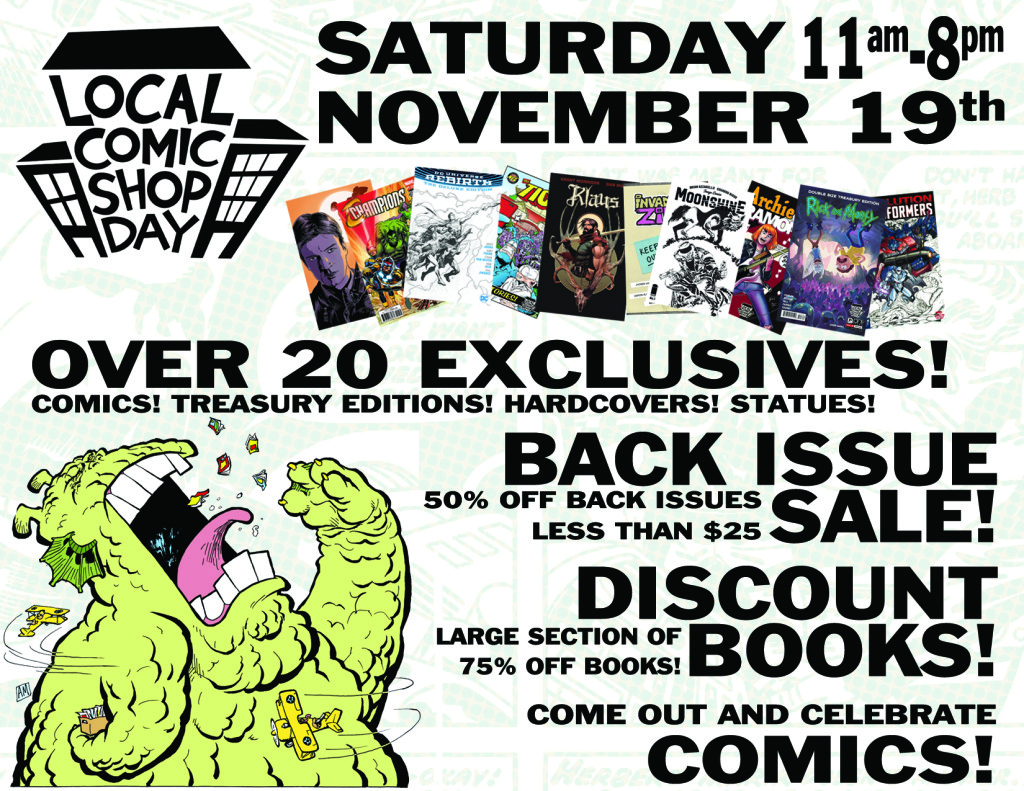 HOLY BATMAN ANIMATED SERIES BATWING, BATMAN!
Ever since my friend mentioned to me that he was designing another toy for DC's Animated line, he'd previously done the Batman Animated Series Batmobile (in stock at both shops!), I hoped it would be this thing!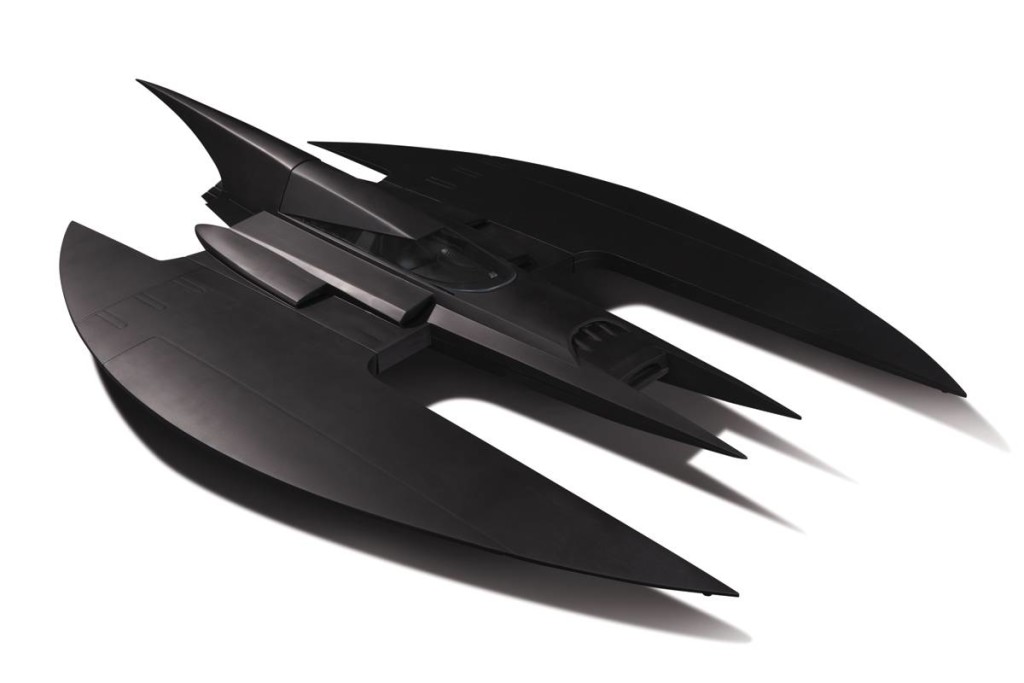 BATMAN ANIMATED SERIES BATWING
DC COMICS
Soaring out of the Emmy Award-winning Batman: The Animated Series, it's the Batwing! This sleekly designed replica of the Dark Knight's amazing, bat-shaped vehicle comes with retractable landing gear, battery-powered interior lights and slide-open cockpit canopy-and now, it can be yours!
Measures Approximately 37″ long x 25″ wide x 6″ tall (with landing gear up)
Here's Kevin Smith losing his mind over this toy (among other things):
BATMAN BLACK AND WHITE DAMIAN WAYNE! 'TT'!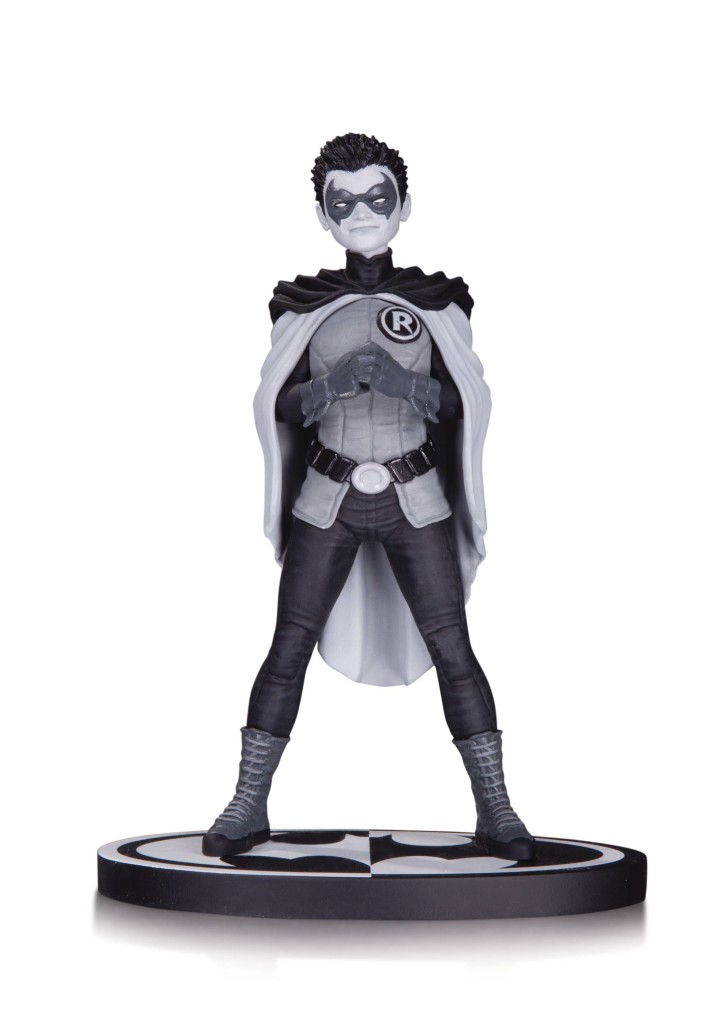 BATMAN BLACK & WHITE STATUE ROBIN BY FRANK QUITELY
DC COMICS
Designed by FRANK QUITELY
Sculpted by PAUL HARDING
From the pages of BATMAN AND ROBIN, artist Frank Quitely's rendition of the Boy Wonder is the latest in the very popular BATMAN BLACK & WHITE statue series!
Limited edition of 5,200
Measures approximately 6.25″ tall
POP DKR JOKER!
POP DC HEROES DKR JOKER PX VINYL FIG (C: 1-1-2)
FUNKO
A PREVIEWS Exclusive! Funko celebrates the 30th-anniversary of Frank Miller's seminal graphic novel, The Dark Knight Returns, with a special series of POP! Vinyl Figures available only through PREVIEWS and your local comic shop! From the crime-ridden Gotham City of the near future comes these figures, rendering the characters of Miller's graphic novel in the fan-favorite POP! vinyl style! Choose from Batman (Blue), Batman (Black), Batman (Armored), Batman (Armored Unmasked), Carrie Kelly Robin, The Joker, or Superman! Each figure stands 3 1/2″ tall and features limited articulation. Build your collection of POP! vinyl figures based on The Dark Knight Returns today! Window box packaging.
SEE YA LATER FISH BULB!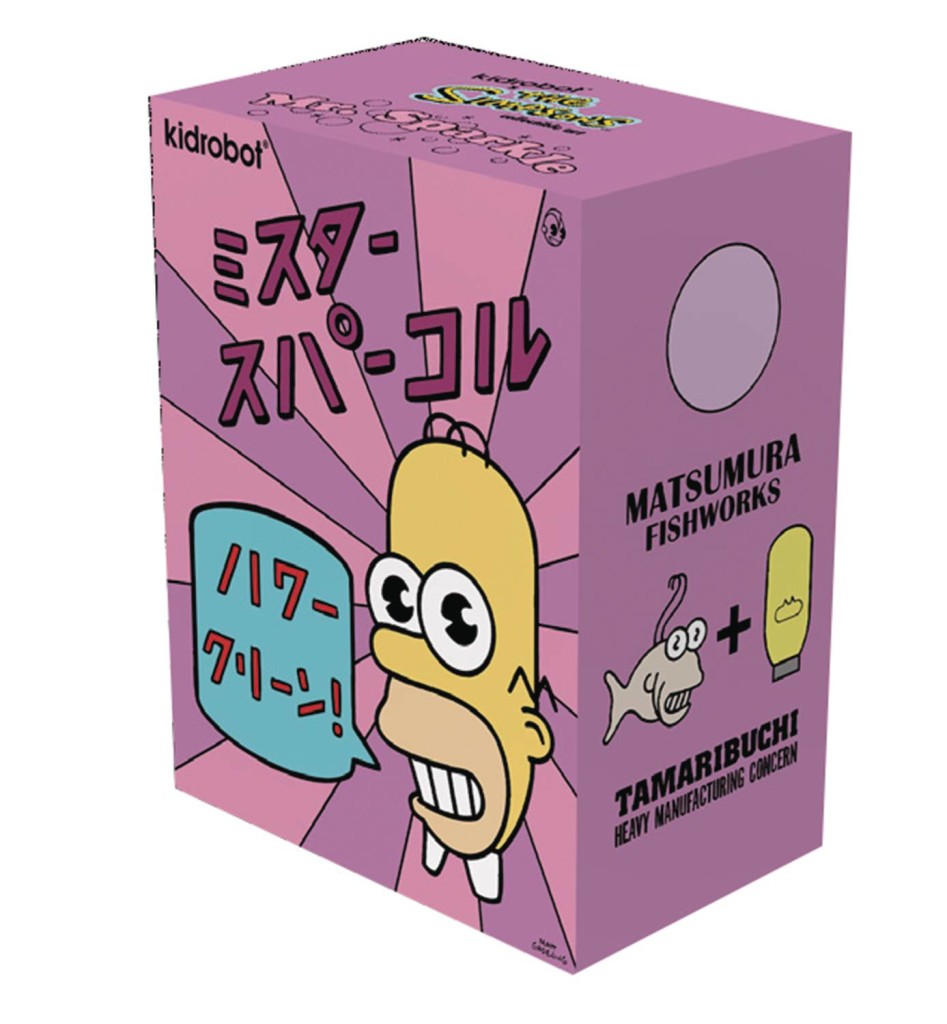 SIMPSONS MR SPARKLE VINYL FIG

BEAUTIFUL PLASTIC
For lucky best wash, use Mr. Sparkle! Homer Simpson's mascot doppelganger is finally here as a medium figure! Relive the classic episode with Beautiful Plastic's Mr. Sparkle figure! Mr. Sparkle measures approximately 7″ tall and makes a wonderful addition to anyone's collection of The Simpsons!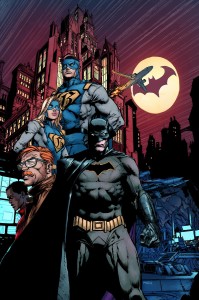 BATMAN #1 DIRECTORS CUT
DC COMICS
(W) Tom King (A/CA) David Finch
Join writer Tom King and artist David Finch as they launch Batman into a brave new era in this new pencils-only DIRECTOR'S CUT special! In this tale, no one has ever stopped the Caped Crusader. Not The Joker. Not Two-Face. Not even the entire Justice League. But how does Batman confront a new hero who wants to save the city from the Dark Knight?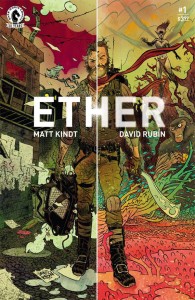 ETHER #1

DARK HORSE COMICS
(W) Matt Kindt (A/CA) David Rubin
A science-minded adventurer gets mixed up in the mysteries of a fantasy world in this charming new adventure from an award-winning creative team. Boone Dias is an interdimensional explorer, a scientist from Earth who has stumbled into great responsibility. He's got an explanation for everything, so of course the Ether's magical residents turn to him to solve their toughest crimes. But maybe keeping the real and the abstract separate is too big a job for just one man.
MULTIVERSITY TP
DC COMICS
(W) Grant Morrison (A) Ivan Reis & Various
The biggest adventure in DC's history is here! Join visionary writer Grant Morrison, today's most talented artists, and a cast of unforgettable heroes from 52 alternative Earths of the DC Multiverse! Prepare to meet the Vampire League of Earth-43, the Justice Riders of Earth-18, Superdemon, Doc Fate, the super-sons of Superman and Batman, the rampaging Retaliators of Earth-8, the Atomic Knights of Justice, Dino-Cop, Sister Miracle, Lady Quark, and the latest, greatest superhero of Earth-Prime: YOU! This title collects all nine MULTIVERSITY issues, plus the indispensable GUIDEBOOK!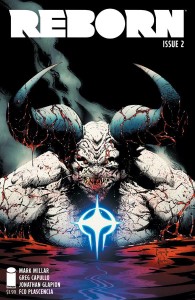 REBORN #2

IMAGE COMICS
(W) Mark Millar (A/CA) Greg Capullo
MILLAR and CAPULLO's epic sci-fi fantasy story continues. After her death, Bonnie is reborn in Adystria and has a sword thrust into her hand. As the evils within the Dark Lands get stronger, she is Adystria's only hope: their savior.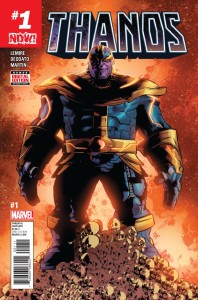 THANOS #1

MARVEL COMICS
(W) Jeff Lemire (A/CA) Mike Deodato
    EVIL HAS BEEN UNLEASHED ON THE UNIVERSE.
Thanos, possibly the most evil individual in the Marvel Universe, is back…and he's out for vengeance on all who would oppose him. Unfortunately for the Mad Titan, he's also heading for an unexpected reckoning…with his family. Take an ongoing walk on the dark side of the galaxy, following the deadly trail of destruction left in the wake of…THANOS!
Parental Advisory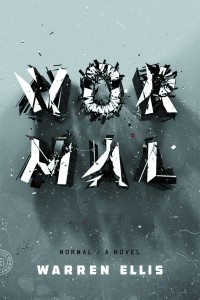 WARREN ELLIS NORMAL NOVEL SC

Farrar, Straus and Giroux
(W) Warren Ellis
Some people call it "abyss gaze." Gaze into the abyss all day and the abyss will gaze into you. There are two types of people who think professionally about the future: Foresight strategists are civil futurists who think about geoengineering and smart cities and ways to evade Our Coming Doom; strategic forecasters are spook futurists, who think about geopolitical upheaval and drone warfare and ways to prepare clients for Our Coming Doom. For both types, if you're good at it, depression sets in. Mental illness festers. And if the abyss gaze takes hold there's only one place to recover: Normal Head, in the wilds of Oregon. When Adam Dearden, a foresight strategist, arrives at Normal Head, he is desperate to unplug and be immersed in sylvan silence. But then a patient goes missing from his locked bedroom. As the mystery of the disappeared man unfolds, Adam uncovers a conspiracy that calls into question the core principles of how and why we think about the future – and the past, and the now.
NOW HERE'S THE FULL LIST!
If you want a full visual list of everything click this link whydonthca (tho this might not update til Monday or something)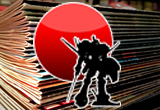 (the following list of comics reflects all the comics coming into both locations. If there's something on this list that's not in stock at your favorite BNW location do not hesitate to ask for us to order it for you!)
COMICS AND MAGAZINES
Adventure Time Comics #5
Aliens Life And Death #3 (OF 4)
All New Wolverine #14
Amazing Spider-Man #21
Angry Birds Comics (2016) #11
Aquaman #11
Archie #14
Archie Meets Ramones One Shot 2nd Ptg
Assassins Creed Locus #3 (OF 4)
Assassins Creed Templars #7
Atomic Robo And The Temple Of Od #4 (OF 5)
Backstagers #4 (OF 8)
Batman #1 Directors Cut
Batman #11
Black Hammer #5
Black Panther #8
BPRD Hell On Earth #147
Briggs Land #4
Britannia #3 (OF 4)
Captain America Sam Wilson #15
Carnage #14
Cave Carson Has A Cybernetic Eye #2
Cinema Purgatorio #7
Control #6 (OF 6)
Cyborg #5
Dark Horse Presents #28
Deadpool #22
Demonic #4 (OF 6)
Disney Princess #7
Doctor Fate #18
Doctor Strange #14
Doctor Who 12th Year Two #11
Doctor Who Supremacy Of The Cybermen #5 (OF 5)
Ether #1
Garth Ennis Red Team Double Tap #5 (OF 9)
GI Joe Revolution #1
Godzilla Rage Across Time #4 (OF 5)
Green Arrow #11
Green Lanterns #11
Hadrians Wall #3 (OF 8)
Harbinger Renegade #1
He Man Thundercats #2 (OF 6)
Hunt #4
Infamous Iron Man #2
Invincible #131
Jessica Jones #2
Joyride #7 (OF 6)
Justice League #9
Kaijumax Season 2 #6
Kill Or Be Killed #1 4th Ptg
Kill Or Be Killed #2 3rd Ptg
Kill Or Be Killed #3 2nd Ptg
Kill Or Be Killed #4
Kiss #2
Kong Of Skull Island #5
Lady Killer 2 #3
Lucifer #12
Max Ride Final Flight #3 (OF 5)
Micronauts #7
Micronauts #7
Moonshine #2
Nightwing #9
Old Man Logan #13
Pathfinder Worldscape #2 (OF 6)
Patsy Walker Aka Hellcat #12
Peter Panzerfaust #24
Raven #3 (OF 6)
Reborn #2
Red Dog #1 (OF 6
Rick & Morty Lil Poopy Superstar #5 (OF 5)
Sherlock Study In Pink #6 (OF 6)
Silk #14
Simpsons Comics #234
Slam #1
Snowfall #7
Sonic Universe #92
Southern Cross #9
Spawn #267
Spell On Wheels #2 (OF 5)
Spider-Man #9
Squadron Supreme #13
Star Trek Waypoint #2 (OF 6)
Suicide Squad #6
Superman #11
Thanos #1
Trinity #3
Unbeatable Squirrel Girl #14
Uncanny Inhumans #15
Uncanny X-Men Annual #1
Walt Disney Comics & Stories #735
TRADE PAPERBACKS, GRAPHIC NOVELS, HARDCOVERS AND MANGA
4001 Ad Beyond New Japan Tp
Civil War II Kingpin Tp
Civil War II X-Men Tp
Color Your Own Doctor Strange Tp
Creatures Of The Night Hc (2ND Ed)
Flash Tp Vol 08 Zoom
Halo Tales From Slipspace Hc
Howard The Duck Tp Vol 02 Good Night Good Duck
Justice League Darkseid War Power Of The Gods Tp
Multiversity Tp
New Suicide Squad Tp Vol 04 Kill Anything
Rock & Roll Biographies White Zombie
She Wolf Tp Vol 01
Squadron Supreme Tp Vol 02 Civil War Ii
Superman The Coming Of The Supermen Hc
Ultraman Gn Vol 06
Warren Ellis Normal Novel Sc
Watchmen Collectors Edition Box Set
X-Men Gambit And Wolverine Tp New Ptg
TOYS
Batman Animated Series Batwing
Friday The 13th 7in Ult Part 3 Jason Af
Godzilla 12-In Long 2001 Ver Af
POP DC Heroes DKR Joker Px Vinyl Fig
Saga Alana & Marko Af 2-Pk
Simpsons Mr Sparkle Vinyl Fig
Walking Dead TV Glenn 10in Dlx Af
ODDS AND ENDS
Batman Black & White Statue Robin By Frank Quitely