Don't forget to set your clocks back tonight! YEA an extra hour of sleep! Also here's the new comics coming out on November 9, 2016!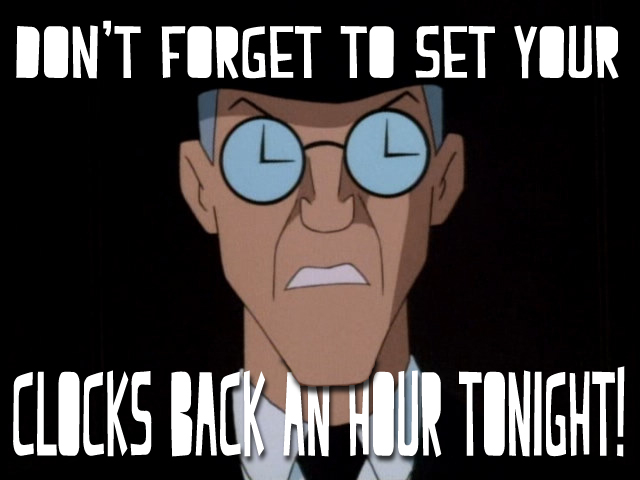 Do You Get Our EMail Newsletter Every Monday?

Sing up over HERE and get updates every Monday afternoon and help break up those early in the week doldrums!
LOCAL COMIC SHOP DAY IS COMING!!
SHE'S HERE! SHE'S FINALLY HERE!
Riri Williams takes up the armor in the newest iteration of the Invincible Iron Man out this week!
MARVEL COMICS
(W) Brian Michael Bendis (A/CA) Stefano Caselli
    From the violent streets of Chicago, a new armored hero rises! Clad in her very own Iron Man armor, Riri Williams is ready to show the Marvel Universe what she can do as the self-made hero of tomorrow. But is she ready for all the problems that come with stepping into Iron Man's jet boots? Where's a genius billionaire playboy philanthropist when you need one?
GHOSTBUSTERS BLIND BOXES!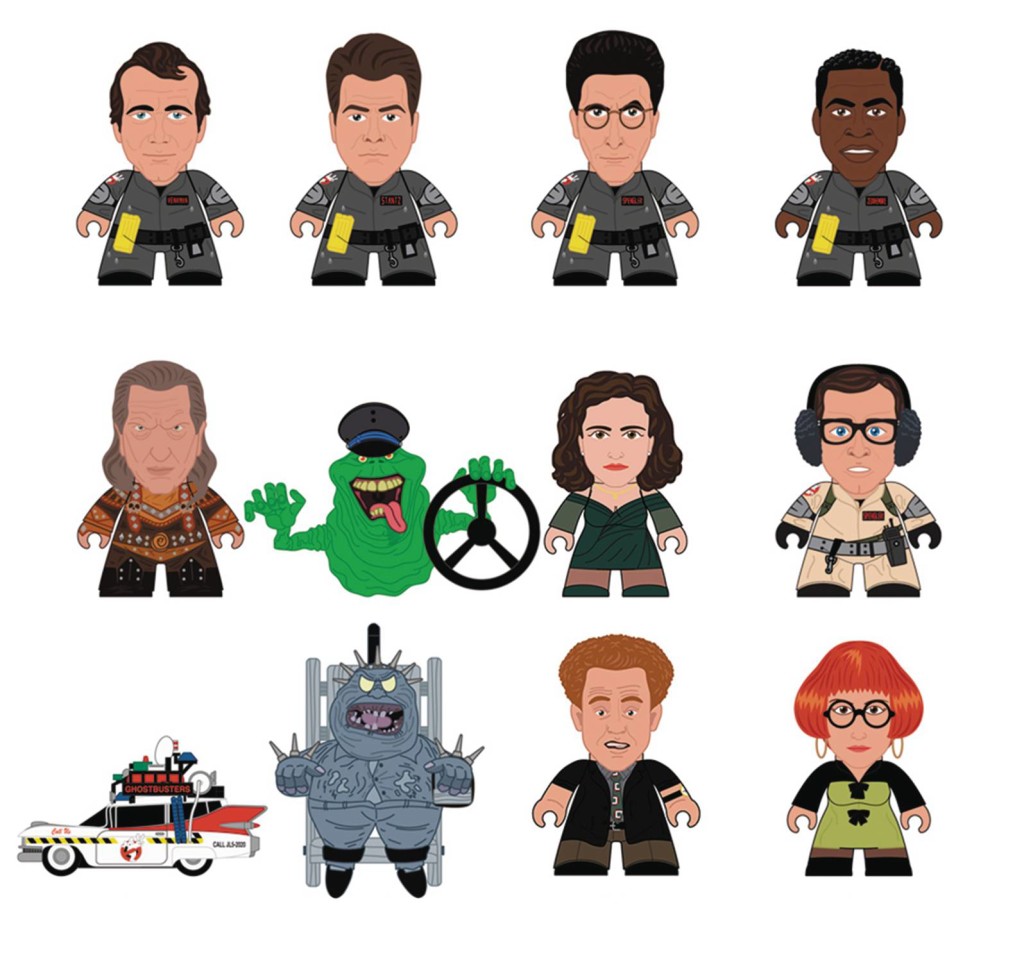 TITAN BOOKS UK

ALTERNATIVE COMICS
(W/A/CA) Jim Campbell
IDW PUBLISHING
(W) Matthew K. Manning (A/CA) Jon Sommariva
DC COMICS
(W) David Michelinie & Various (A) Alex Maleev & Various (CA) Mike Mignola
The greatest crossovers featuring Justice League members Superman, Batman, Starman and Batgirl against Predator, Terminators and other characters in DC COMICS/DARK HORSE COMICS: JUSTICE LEAGUE VOL. 1. This new collection includes SUPERMAN VS. PREDATOR #1-3, SUPERMAN VS. THE TERMINATOR: DEATH TO THE FUTURE #1-3, BATMAN/HELLBOY/STARMAN #1-2 and GHOST/BATGIRL #1-4.
DC COMICS
(W) Jody Houser (A) Tommy Lee Edwards (CA) Paul Pope
Meet Violet Paige, a celebutante with a bad attitude and a temper to match, who no one suspects of having anything lying beneath the surface of her outrageous exploits. But Violet isn't just another bored heiress in the upper echelons of Gotham City's elite. Motivated by her traumatic youth, Violet seeks to exact vengeance on her privileged peers as the terrifying new vigilante known only as Mother Panic.
DC COMICS
(W) Neil Gaiman (A/CA) J. H. Williams
Twenty-five years after THE SANDMAN first changed the landscape of modern comics, Neil Gaiman's legendary series is back! From the birth of a galaxy to the moment that Morpheus is captured, THE SANDMAN: OVERTURE features cameo appearances by fan-favorite characters such as the Corinthian, Merv Pumpkinhead and, of course, the Dream King's siblings: Death, Desire, Despair, Delirium, Destruction and Destiny. This volume collects THE SANDMAN: OVERTURE #1-6 in its entirety, plus bonus material.
COMICS AND MAGAZINES
A&A #9
Action Comics #967
Adventure Time #58
All New X-Men #15
All Star Batman #4
Alters #2
Amazing Spider-Man Renew Your Vows #1
Animosity #2 2nd Ptg
Avengers #1.1
Back To The Future #14
Batgirl And The Birds Of Prey #4
Batman Tmnt Adventures #1 (OF 6)
Betty & Veronica #2
Black #2
Black Panther World Of Wakanda #1
Cannibal #2
Captain America Steve Rogers #7
Casanova Acedia #7
Chimichanga Sorrow Of Worlds Worst Face #2 (OF 4)
Clean Room #13
Clone Conspiracy #2 (OF 5)
Daredevil #13
Dark Souls Winters Spite #1 (OF 4)
Dark Tower Drawing Of Three Sailor #2 (OF 5)
Deadpool Back In Black #3 (OF 5)
Deathstroke #6
Detective Comics #944
Dirk Gently Salmon Of Doubt #2
Doom Patrol #3
Earth 2 Society #18
Evil Dead 2 Revenge Of Krampus One Shot
Evil Heroes #3 (OF 6)
Flash #10
Fuse #23
Glitterbomb #3
Gotham Academy Second Semester #3
Grant Morrisons 18 Days #17
Green Valley #2 (OF 9)
Gwenpool #8
Hal Jordan And The Green Lantern Corps #8
Heavy Metal #283
Invincible Iron Man #1
Island #12
James Bond #11
James Bond Hammerhead #2 (OF 6)
Jonesy #8
Lone Ranger Green Hornet #5 (OF 5)
Lost Boys #2 (OF 6)
Lumberjanes Gotham Academy #6
Marvel Universe Guardians Of Galaxy #14
Mosaic #2
Mother Panic #1
My Little Pony Friendship Is Magic #48
Namesake #1
New Super Man #5
No Mercy #11
Power Man And Iron Fist #10
Red Hood And The Outlaws #4
Resident Alien #3 (OF 4)
Scooby Apocalypse #7
Shield (DARK Circle) #4
Shipwreck #2
Sonic The Hedgehog #288
Sons Of Anarchy Redwood Original #4
Spider-Man Deadpool #11
Spongebob Comics #62
Star Trek Boldly Go #2
Star Wars Force Awakens Adaptation #6 (OF 6)
Star Wars Poe Dameron #8
Strain Mr Quinlan Vampire Hunter #3 (OF 5)
Supergirl #3
Superwoman #4
Uncanny Avengers #16
Uncanny X-Men #15
Violent Love #1
Weird Love #15
Wonder Woman #10
Wrath Of The Eternal Warrior #13
WWE Then Now Forever #1
TRADE PAPERBACKS, GRAPHIC NOVELS, HARDCOVERS AND MANGA
At The Shore Gn
Civil War II Choosing Sides Tp
Civil War II Gods Of War Tp
Dark Souls Tp Breath Of Andolus
DcC Comics Dark Horse Comics Justice League Tp Vol 01
Deadpool V Gambit Tp V Is For Vs
Klaus Hc
Princess Jellyfish Gn Vol 03
Sandman Overture Tp
Star Trek Ongoing Tp Vol 13
Summerland Gn
Tank Girl 2 Girls 1 Tank Tp
Unbelievable Gwenpool Tp Vol 01 Believe It
Who Killed Kurt Cobain Story Of Boddah Hc
TOYS
Final Fantasy XV Play Arts Kai Noctis
Ghostbusters Aint Afraid No Ghost Titans 20pc BMB
ODDS AND ENDS
Marvel Chess Fig Coll Mag #86 Black Cat
Star Trek Starships Fig Mag #82 Warp Delta
Star Trek Starships Fig Mag #83 Bajoran Troop Transport