Local Comic Shop Day 2016, otherwise known as LSCD, is creeping up on us! What's LCSD you may ask?!
LOCAL COMIC SHOP DAY!

Exclusive Local Comic Shop Day® comics and graphic novels (think Record Store Day) available at both BRAVE NEW WORLDS locations (and participating retailers across the country) on Saturday, November  19, 2016! As a way to say thank you for your continued support of our business, we have partnered with ComicsPRO to bring you the SECOND ANNUAL Local Comic Shop Day®! These #LCSD exclusive comics will only be available in store, at participating local comic shops around the world! You will not find them as digital content, online or at the big box retailers. Long Live the Local Comic Shop!
Once again we will be running some awesome sales and incentives to go along with the comics and exclusives for LCSD! Keep your eyes peeled for those either on this page or our facebook event page HERE!
DEALS DEALS DEALS DEALS DEALS!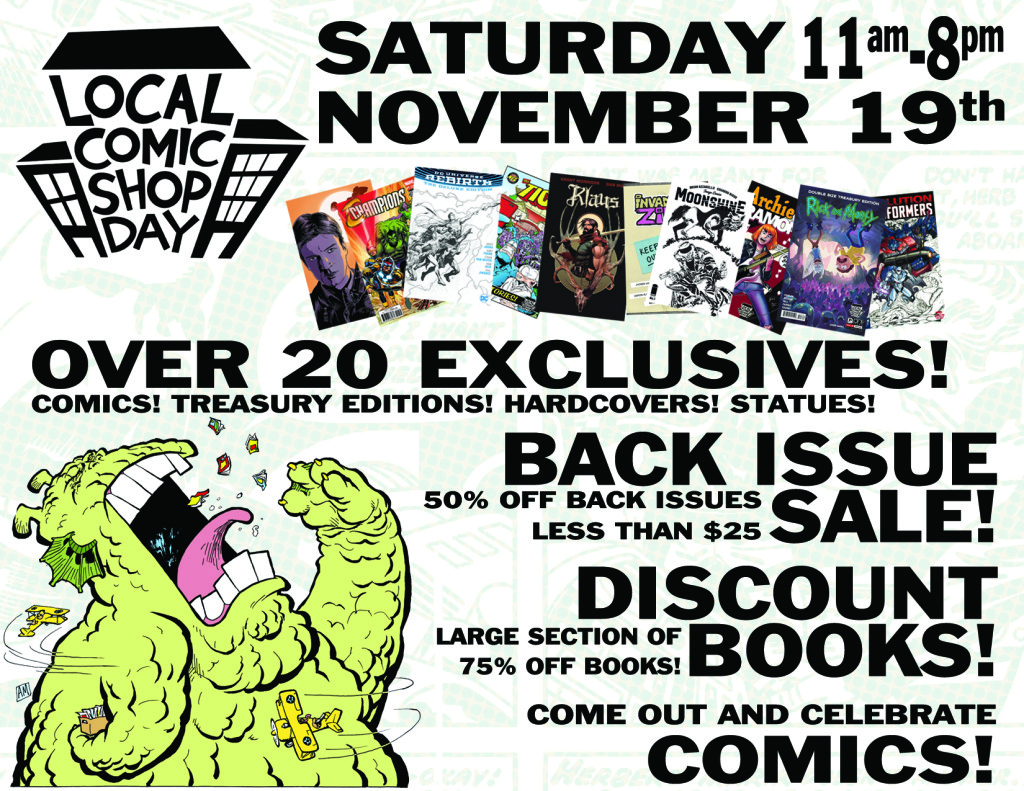 DON'T BE LIKE BATMAN!