While Black Friday Weekend is in full swing take a break from the madness and check out what we'll have for you this week!
BLACK FRIDAY IS STILL HAPPENING!
We've got all this cool stuff available this weekend plus some additions! Take advantage while supplies last!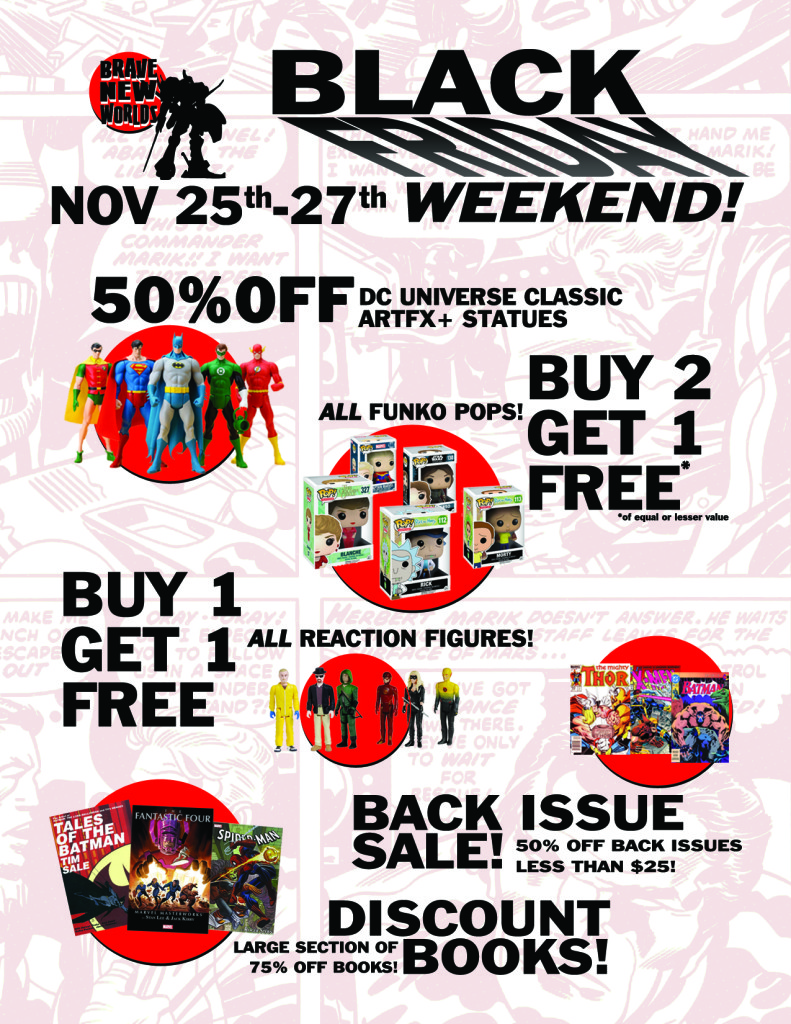 Do You Get Our EMail Newsletter Every Monday?

Sing up over HERE and get updates every Monday afternoon and help break up those early in the week doldrums!
MAGIC STANDARD SHOWDOWN EVENTS IN WG!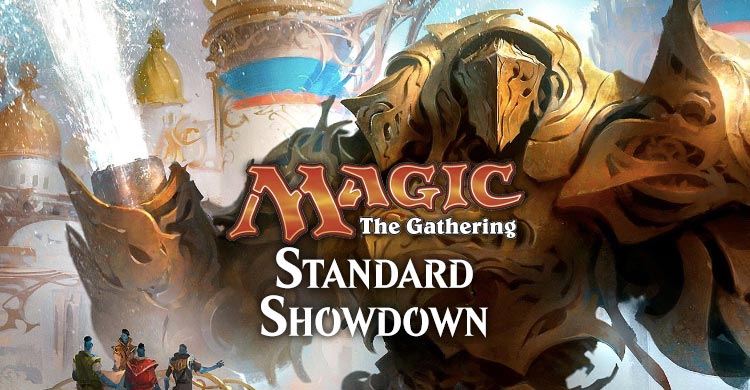 From November 26 through December 17, Brave New Worlds will host Standard Showdown tournaments on Saturdays with special promotional prize boosters earned through undefeated play and through other accomplishments. The tournaments will be 3-round Swiss events meant to showcase the Standard format.  They begin starting this week on Saturday at noon and are free to enter!
BATGIRL of BURNSIDE and SANTA JOKER!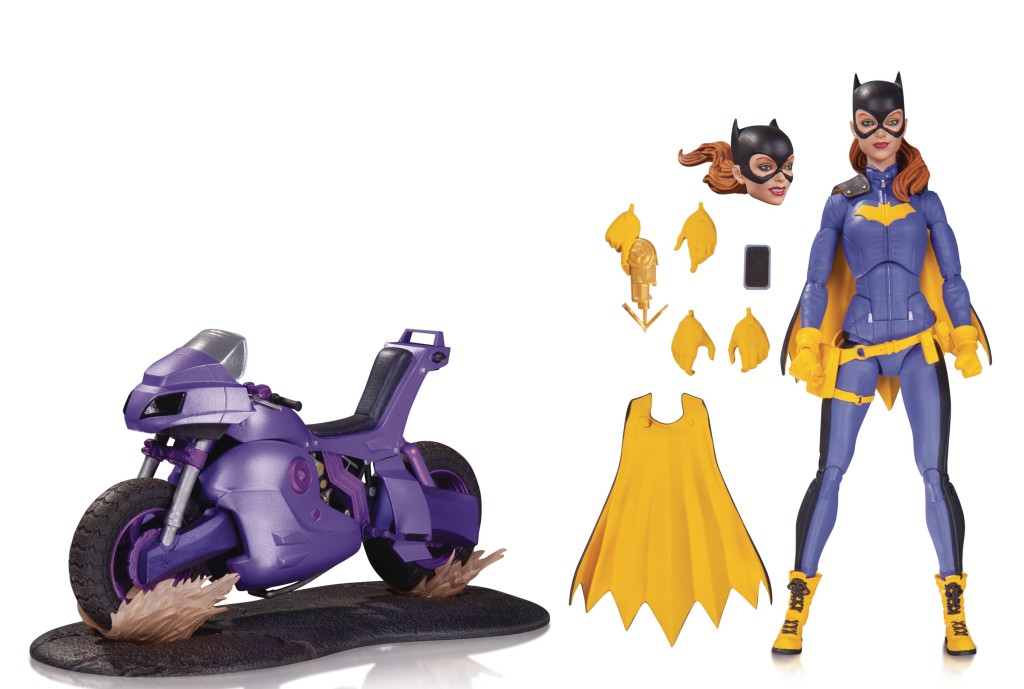 DC ICONS BATGIRL OF BURNSIDE DLX AF
DC COMICS
Straight out of Burnside, it's Batgirl, yellow boots and all! This deluxe action figure comes
with plenty of accessories, including extra hands (one with grappling gun), a spare head
with wind-blown hair, cell phone, and-best of all-her own motorcycle!
•   Batgirl – 5.75″
•   Motorcycle – 7.5″ long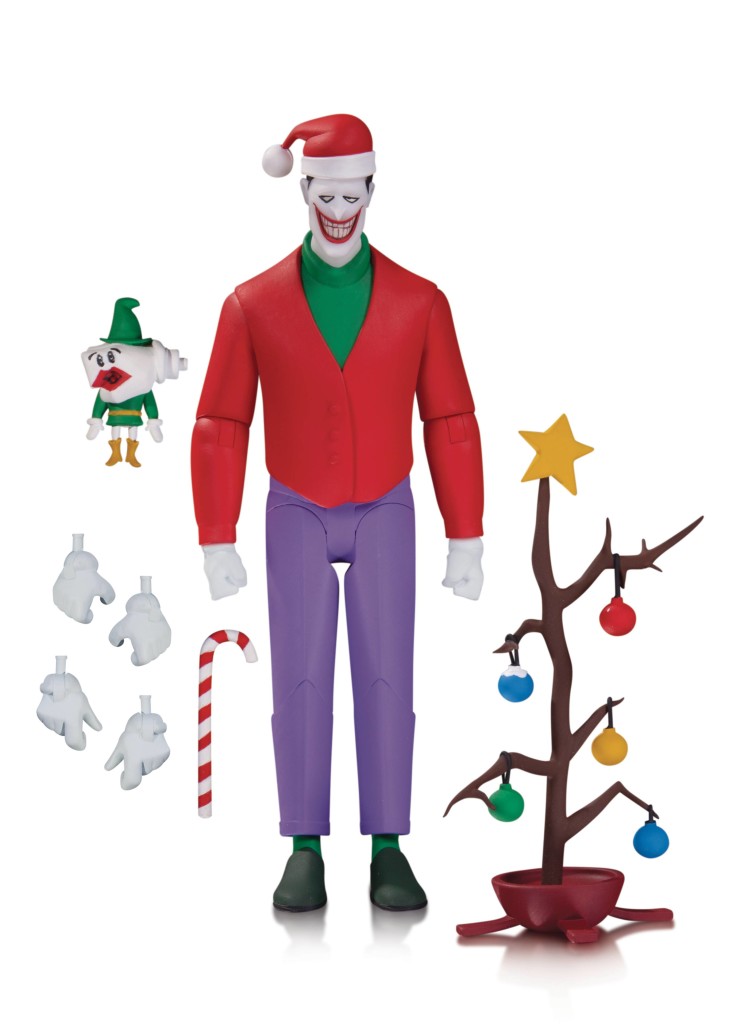 BATMAN ANIMATED SER CHRISTMAS W THE JOKER AF
DC COMICS
From the classic Batman: The Animated Series episode "Christmas with The Joker," the Clown Prince of Crime is decked out for his holiday TV appearance designed to lure the Dark Knight to his doom! Comes with candy cane, Christmas tree, elf and extra hands.
Measures approximately 6″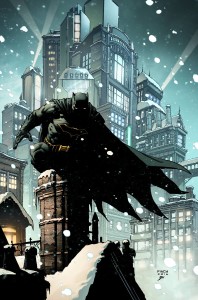 BATMAN ANNUAL #1
DC COMICS
(W) Tom King & Various (A) David Finch & Various (CA) David Finch
"SILENT NIGHT"! A hush of winter snowfall has fallen over Gotham City…but a quiet night in this place is never truly quiet. Batman and his allies-and his many foes-stalk the streets in this icy showcase of top talent.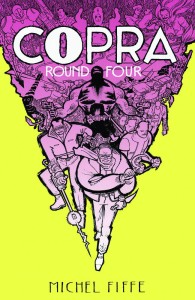 COPRA TP ROUND FOUR

BERGEN STREET PRESS
(W/A/CA) Michel Fiffe
COPRA Round Four marks the return of the world's favorite revenge team. The psychedelic suspense builds at a fantastic speed while featuring enough bone crunching brutality to satisfy the most ardent hyper-violent enthusiasts out there. Check off Copra's international kill list at the peak of their mondo bizarro bloodlust.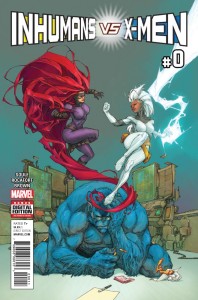 IVX #0 (OF 6)
MARVEL COMICS
(W) Charles Soule (A/CA) Kenneth Rocafort
    This issue sets the stage for the upcoming Inhumans vs. X-Men mega-event! Learn who the major players will be, plus the seeds of the incredible plan that will unfold in IVX #1. Beast and Iso travel the world to learn a desperate truth, the X-Men assemble their ranks and the Inhumans prepare for the war to come. It all begins with one choice – see it here.
GHOST RIDER #1

MARVEL COMICS
(W) Felipe Smith (A) Danillo Beyruth, Tradd Moore (CA) Marco Checchetto
    ROBBIE REYES IS BACK!
It's hell on wheels as the Spirit of Vengeance makes his roaring return! A mysterious object from space crash-lands in southern California, drawing some of the brightest minds in the Marvel Universe to Ghost Rider's backyard – including Amadeus Cho, the Totally Awesome Hulk! What mayhem will be unleashed as the High-octane Hothead comes face-to-face with the Jade Genius? And with Robbie still possessed by the ghost of his evil uncle Eli…who's really in the driver's seat? Then, meet the newest speed trap in Ghost Rider's life as his original creators Felipe Smith and Tradd Moore reunite for a special backup story and the debut of an all-new villain. Strap in and start your engines, True Believer, this one's gonna be a scorcher!
PAPER GIRLS TP VOL 02

IMAGE COMICS
(W) Brian K. Vaughan (A) Cliff Chiang, Matt Wilson (CA) Cliff Chiang
The smash-hit series from BRIAN K. VAUGHAN and CLIFF CHIANG continues with a bold new direction, as intrepid young newspaper deliverers Erin, Mac, and Tiffany find themselves launched from 1988 to a distant and terrifying future…the year 2016. Collects PAPER GIRLS #6-10.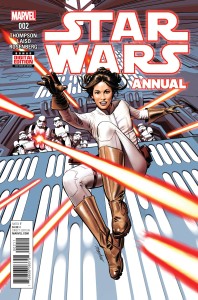 STAR WARS ANNUAL #2
MARVEL COMICS
(W) Kelly Thompson (A) Emilio Laiso (CA) Mike Mayhew
    Princess Leia is on a top-secret dangerous mission that brings her to a planet that wants no part of the war against the Empire. But when an injury threatens to end her mission, can she inspire that rebel spirit in those who just want to keep their heads down? Writer Kelly Thompson (A-FORCE) and artist Emilio Laiso (GODS OF WAR) bring us an all-new tale of Alderaan's last monarch in action!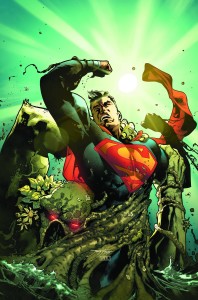 SUPERMAN ANNUAL #1
DC COMICS
(W) Peter J. Tomasi, Patrick Gleason (A/CA) Jorge Jimenez
"EARTH TO EARTH, ASHES TO ASHES"! Mr. Oz told Superman he was not what he thought. Now, Swamp Thing comes hunting for the Man of Steel to discover what strange connection this new Superman has to the planet. But their contact is something neither is prepared for, leading to Kal-El battling the Earth elemental who wants to bury him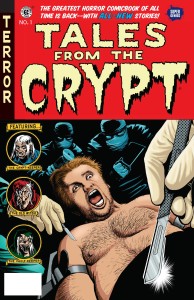 TALES FROM THE CRYPT #1

SUPER GENIUS
(W) Gerry Conway & Various (A) Robert Hack & Various (CA) Jolyon Yates
Presenting a Trio of Terror Tales inspired by the Root of All Evil-Money! This issue's main attraction is "Opening Fright," in which we discovered Alexander Hamilton was literally turning over in his grave regarding a particular award-winning, Hip-Hop Broadway musical. That's right – Alexander Hamilton has risen from the grave! Plus: An evil landlord intends to maximize the profit potential on his property in New York City's Financial District in a mad get-richer-quicker scheme in "Fi-Die Another Day," and doesn't everyone want to make a big killing in the stock market? One Broker hopes to do just that in "Maul Street"!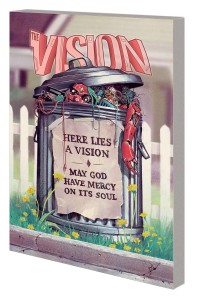 VISION TP VOL 02 LITTLE BETTER THAN BEAST

MARVEL COMICS
(W) Tom King (A) Kevin Walsh, Gabriel Hernandez Walta (CA) Mike Del Mundo
    The epic conclusion of the story that everyone is talking about! Once upon a time, a robot and a witch fell in love. But the story of Scarlet Witch and Vision was just the start. Vision has built a new life for himself – a new family. Yet while every family has its share of skeletons in the closet, for the Visions those skeletons are real. And now the family's facade is crumbling. The Avengers know the truth. That Vision's wife has killed. That the synthezoid lied to protect her. And that lie will follow lie, death will pile upon death. The Avengers know they need to act. Tragedy is coming, and it will send the Android Avenger into a devastating confrontation with Earth's Mightiest Heroes. Nobody is safe. Collecting VISION (2015) #7-12.
NOW HERE'S THE FULL LIST!
If you want a full visual list of everything click this link whydonthca (tho this might not update til Monday or something)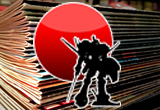 (the following list of comics reflects all the comics coming into both locations. If there's something on this list that's not in stock at your favorite BNW location do not hesitate to ask for us to order it for you!)
COMICS AND MAGAZINES
Amazing Spider-Man #20 2nd Ptg
Back Issue #93
Batman Annual #1
Black Widow #8
Britannia #1 (OF 4) 3rd Ptg
Comic Book Creator #13
Conan The Slayer #5
Cryptocracy #6
Deadly Class #24
Deadpool Back In Black #4 (OF 5)
Disney Frozen #3
Doctor Who 3rd #3 (OF 5)
Exodus Life After #9
Extraordinary X-Men #16
Generation Zero #4
Ghost Rider #1
Ghostbusters International #11
Great Lakes Avengers #2
Grimm Tales Of Terror Holiday Special 2016
Guardians Of Galaxy #14
Image Plus #8 (WALKING Dead Heres Negan Pt 8)
Injustice Gods Among Us Year Five Annual #1
Invader Zim #15
IVX #0 (OF 6)
Jughead #11
Justice League Of America #10
Lucas Stand #6
Marvel Previews #17 December 2016 Extras
MASK Mobile Armored Strike Kommand #1
Mighty Morphin Power Rangers #9
Monstress #8
Ms Marvel #13
New Avengers #18
Old Man Logan #14
Previews #339 December 2016
Revolution #5 (OF 5)
Rick & Morty #20
Romulus #2
Saga #40
Savage #1
Serenity No Power In The Verse #2 (OF 6)
Seven To Eternity #1 3rd Ptg
Seven To Eternity #3
Sex #33
Shutter #24
Simpsons Illustrated #26
Six Million Dollar Man Fall #5 (OF 5)
Sonic The Hedgehog #289
Spookhouse #2
Star Wars Annual #2
Suicide Squad #7
Superman Annual #1
Surgeon X #3
Tales From The Crypt #1
Tank Girl Gold #2 (OF 4)
Tarot Witch Of The Black Rose #101
The Skeptics #2
Thunderbolts #7
TMNT Universe #4
Torchwood #3
Totally Awesome Hulk #12
Uncanny Inhumans #16
Vikings Uprising #3 (of 4)
Voltron Legendary Defender #5
Wacky Raceland #6 (OF 6)
Witchfinder City Of The Dead #4
X-Files (2016) #8
TRADE PAPERBACKS, GRAPHIC NOVELS, HARDCOVERS AND MANGA
Adventure Time Original Gn Islands
Batman 1960s Tv Show Facts And Stats Hc
Batman Celebration Of Classic Tv Series Hc
Batman Detective Comics Hc Vol 09 Gordon At War
Batman Detective Comics Tp Vol 08 Blood Of Heroes
Copra Tp Round Four
Cyborg Tp Vol 02 Enemy Of The State
Luke Cage Iron Fist And Heroes For Hire Tp Vol 01
Mighty Thor Prem Hc Vol 02 Lords Of Midgard
Moon Knight Tp Vol 01 Lunatic
Paper Girls Tp Vol 02
Robin Tp Vol 03 Solo
Rook Tp Vol 02 Desperate Times
Sinestro Tp Vol 04 The Fall Of Sinestro
Superman The Golden Age Tp Vol 02
Sword Art Online Girls Ops Gn Vol 03
Venom Space Knight Tp Vol 02 Enemies And Allies
Vision Tp Vol 02 Little Better Than Beast
Wuvable Oaf Hc Blood & Metal
TOYS
Batman Animated Ser Christmas W The Joker Af
DC Icons Batgirl Of Burnside Dlx Af
Evil Dead 2 Ultimate Ash 7in Af
Pop Conan The Barbarian Conan Bloody Px Vinyl Fig
ODDS AND ENDS
DC Comics Icons Wonder Woman Statue