It's the weekend and it's also Batman Day and Civil War II #5 comes out this week! Also Alan Moore wrote a big ol' book…

Stop by either BNW location today to save 20% on Batman Stuff! Cool!
New Magic Pre-Release Coming Soon!
Join us at our Willow Grove location the weekend of Sept 23rd-25th where we will be running 3 Prerelease events for the next Magic set, Kaladesh!
FIT This Tetris Signing Into Your Schedule!
Box Brown's got a new comic coming out and this time is about the dude who created TETRIS! Our Old City shop will be doing a signing with Box on Tuesday October 11th! Keep your eyes peeled for more info on that!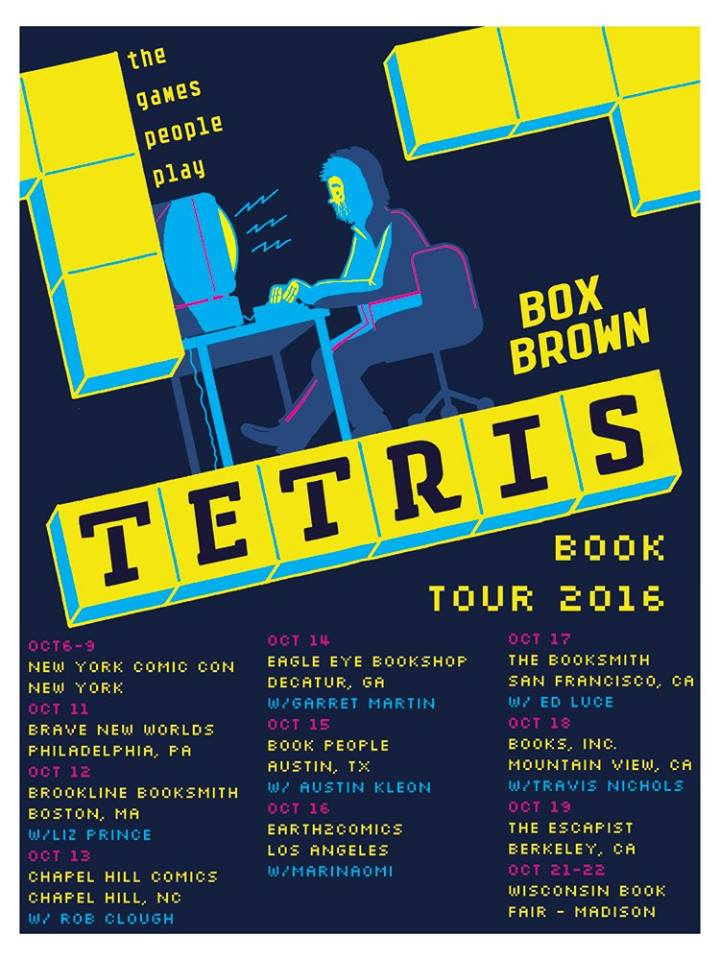 Read more about this book over here!  Yea it's getting a bunch of good press already!
Thank You For Being A Friend!
Golden Girls POPS! are here!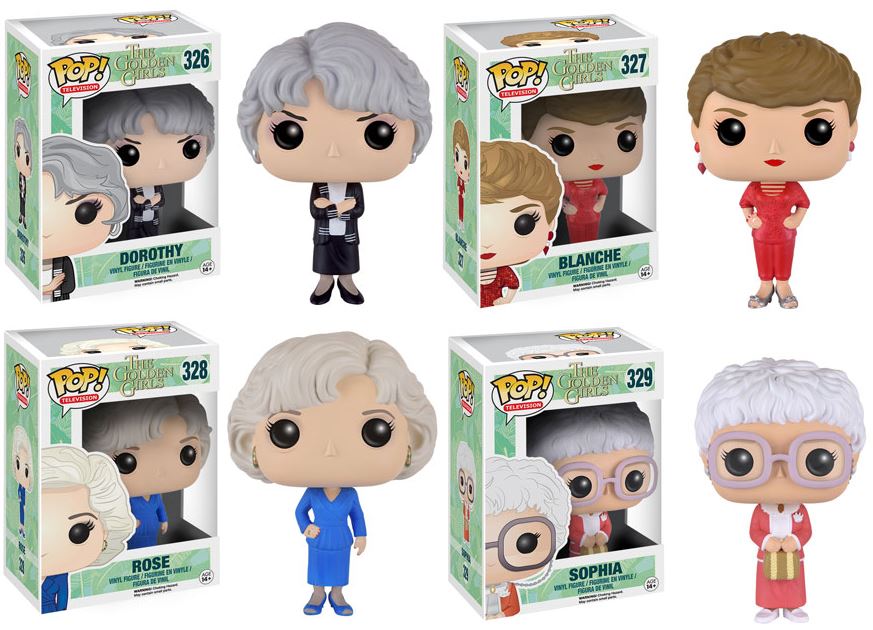 Gotta catch 'em all!!!
ARE YOU READY FOR THIS?!
He may be quitting comics in "250 pages" or so but he's got a huge @$$ book hitting our shelves this week…are you ready for this?!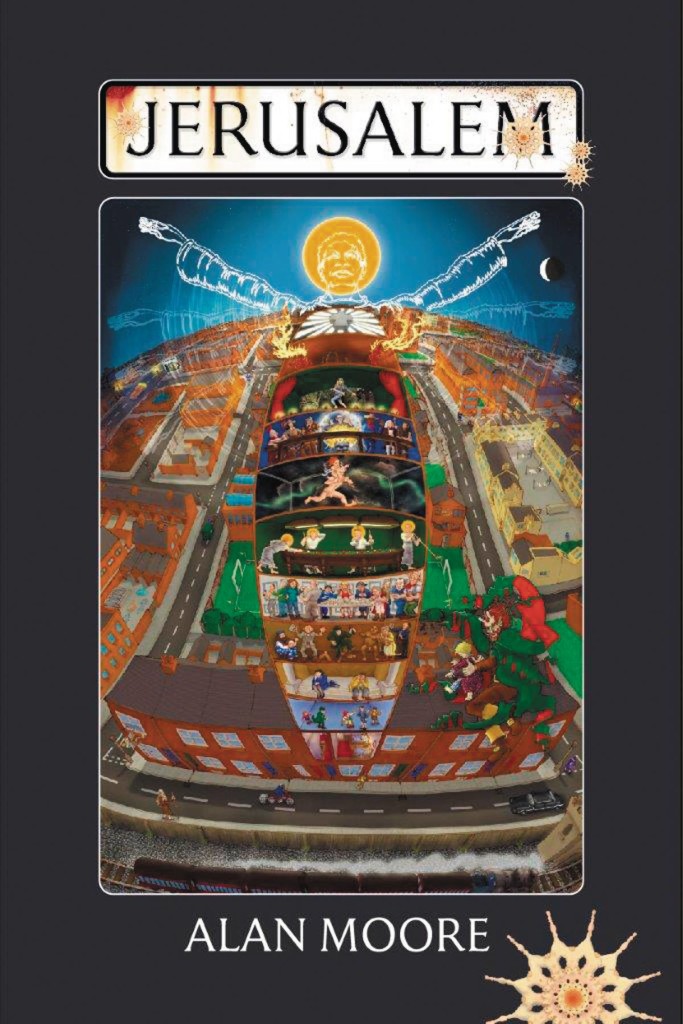 LIVERIGHT
(W) Alan Moore
In the half a square mile of decay and demolition that was England's Saxon capital, eternity is loitering between the firetrap housing projects. Embedded in the grubby amber of the district's narrative among its saints, kings, prostitutes, and derelicts, a different kind of human time is happening, a soiled simultaneity that does not differentiate between the petrol-colored puddles and the fractured dreams of those who navigate them. Employing a kaleidoscope of literary forms and styles that ranges from brutal social realism to extravagant children's fantasy, from the modern stage drama to the extremes of science fiction, Jerusalem's dizzyingly rich cast of characters includes the living, the dead, the celestial, and the infernal in an intricately woven tapestry that presents a vision of an absolute and timeless human reality in all of its exquisite, comical, and heartbreaking splendor. An opulent mythology for those without a pot to piss in, through the labyrinthine streets and pages of Jerusalem tread ghosts that sing of wealth, poverty, and our threadbare millennium.
What if Bob wore a Green Apron? What if Tina was goth?
Angry Little Batman can be yours!!
The wait it over! It's HERE!
COMICS AND MAGAZINES
Adventure Time 2016 Spoooktacular #1
Agents Of Shield #9
Aliens Life And Death #1 (OF 4)
All New Wolverine #12
Amazing Spider-Man #18
Aquaman #7
Archie #12
Astonishing Ant-Man #12
Atomic Robo And The Temple Of Od #2 (OF 5)
Back To The Future #12
Backstagers #1 (OF 8) (2ND Ptg)
Batman #7
Black Hammer #3
BPRD Hell On Earth #145
Britannia #1 (OF 4)
Carnage #12
Chew #58
Civil War II #5 (OF 8)
Civil War II X-Men #4 (OF 4)
Cyborg #1
Dark Horse Presents #26
Deadpool Vs Gambit #5 (OF 5)
Demonic #2 (OF 6)
Dept H #6
Doctor Fate #16
Empress #6 (OF 7)
Extraordinary X-Men Annual #1
GI Joe A Real American Hero #232
Green Arrow #7
Green Arrow #7
Guardians Of Galaxy #12
Harley Quinn #4
Hellboy And BPRD 1954 #1 (OF 2)
Horizon #3
Hot Damn #5 (OF 5)
I Hate Fairyland #9
Injustice Gods Among Us Year Five #18
International Iron Man #7
Invader Zim #13
Invisible Republic #11
Jem & The Holograms #19
Joyride #5 (OF 5)
Judge Dredd (ONGOING) #10
Justice League #5
Karnak #5
Kingsway West #2
Knights Of The Dinner Table #235
Lone Ranger Green Hornet #3 (OF 5)
Lucas Stand #4
Lucifer #10
Manifest Destiny #23
Marvel Universe Ult Spider-Man Vs Sinister Six #3
Micronauts #6
Mighty Morphin Power Rangers #7
Mighty Thor #11
My Little Pony Friends Forever #32
Nightwing #5
Patsy Walker Aka Hellcat #10
Popeye Classics Ongoing #50
Power Man And Iron Fist #8
Powerpuff Girls (2016) #3
Punisher #5
Raven #1 (OF 6)
Red Thorn #11
Revolution #1 (OF 5)
Rick & Morty Lil Poopy Superstar #3 (OF 5)
Ringside #7
Rom #3
Rumble #14
Seven To Eternity #1
She Wolf #4
Simpsons Treehouse Of Horror #22
Street Fighter Legends Cammy #3 (OF 4)
Super F*ckers Forever #2 (OF 5)
Superman #7
TMNT Amazing Adventures #14
TMNT Ongoing #62
Transformers Till All Are One #4
Trinity #1
Uncanny X-Men #13
Venom Space Knight #12
Vision #11
Vote Loki #4
Weird Detective #4 (OF 5)
Weird Love #14
Wicked & Divine 1831 One Shot
Wonder Woman 77 Special #4
X-Files (2016) #6
Xena Warrior Princess #6
TRADE PAPERBACKS, GRAPHIC NOVELS, HARDCOVERS AND MANGA
Adventures Of Supergirl Tp
Alan Moore Jerusalem Hc Novel
Astonishing Ant-Man Tp Vol 02 Small Time Criminal
Avatar The Last Airbender Smoke And Shadow Library
Bobs Burgers Adult Coloring Book Sc
Clinton Cash Graphic Novel
Coloring Dc Supergirl Tp
Constantine The Hellblazer Tp Vol 02 The Art Of The Deal
Goodnight Punpun Gn Vol 03
Grizzlyshark Tp Vol 01
Haunted Mansion Hc
Jim Hensons Labyrinth Tales Hc
Justice League Hc Vol 08 Darkseid War Part 2
Justice League Tp Vol 07 Darkseid War Part 1
Mooncop Hc
New Mutants Bill Sienkiewicz Marvel Artist Select
Power Man And Iron Fist Tp Vol 01 Boys Are Back In Town
Rick & Morty Tp Vol 03
Survivors Club Tp
Velvet Tp Vol 03 Man Who Stole The World
TOYS
BvS Batman Px Maf Ex
ODDS AND ENDS
Batman Black & White Harley Quinn Statue By Bermejo