This Saturday both of our locations are celebrating Batman Day by giving you 20% OFF Batman stuff!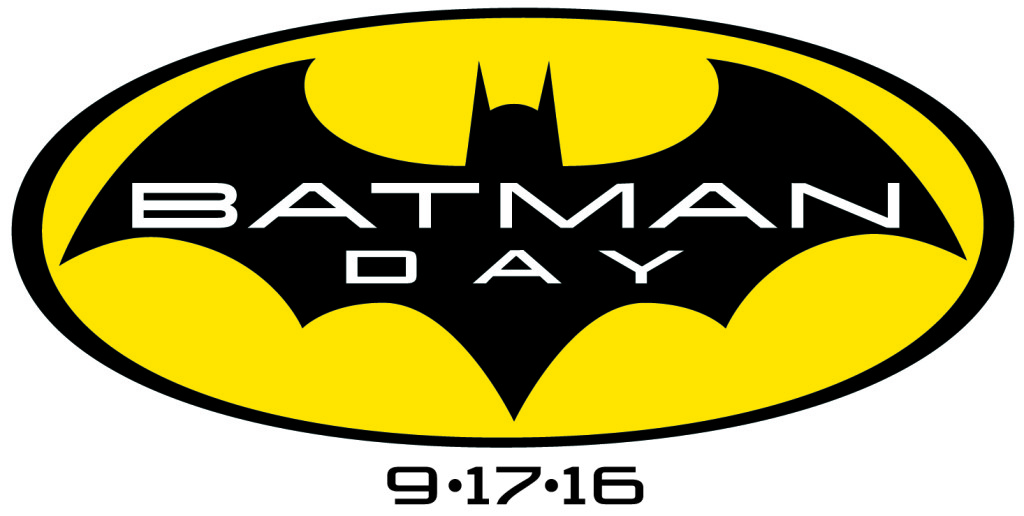 We're not Joke(r)-ing around!
This is no Riddle(r)!
It's a Killer (Croc) deal!
It may put a (Harvey) Dent in your wallet!
It's like your Robin(g) us! [that one's a stretch…yea I know there should be another 'b' in there and enough with the crappy puns]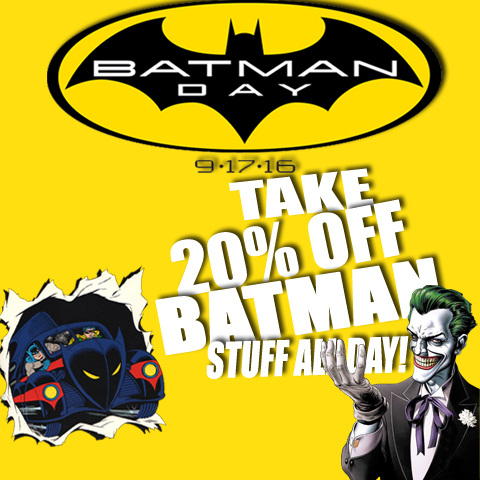 This Saturday yo can take 20% off your purchase of Batman stuff at both BNW locations! That's right…20% OFF Batman STUFF! Shirts, toys, comics, graphic novels, statues, posters, glasses, buttons…anything with Batman in/on/around or through it!
The weather should be great on Saturday too so don't forget to slap on the ol cape and cowl, hop in your (insert name here)mobile and have a good time with us this Saturday!