Welcome to fall! The kids are all back in school…the temperatures are dropping…sports guys are sportsing on Sundays and we've got a whole new list of comics for you this week!
Do You Get Our EMail Newsletter Every Monday?

Sing up over HERE and get updates every Monday afternoon and help break up those early in the week doldrums!
BOX BROWN IS COMING TO SIGN YOUR COMICS!

Tetris: the games people play!
BOX will be doing a SIGNING in support of his latest book's release (fresh off the heels of his NYCC appearance) on TUESDAY OCTOBER 11th from 6-8pm at our OLD CITY location!
Don't miss this!
WHO: BOX BROWN!
WHAT: In Store Signing Event!
WHEN: Tues Oct 11!
WHERE: Old City BNW!
WHY: Because who doesn't love Tetris and Comics!?HOW: By any means necessary you should get yourself there!
THERE HAS BEEN AN AWAKENING…
at BOTH BNW locations! We've just stocked the Hot Toys Rey and BB-8 action figures! These pieces are awesome and a must have (possible xmas gift idea!!!?!?!!) for ALL Star Wars fans!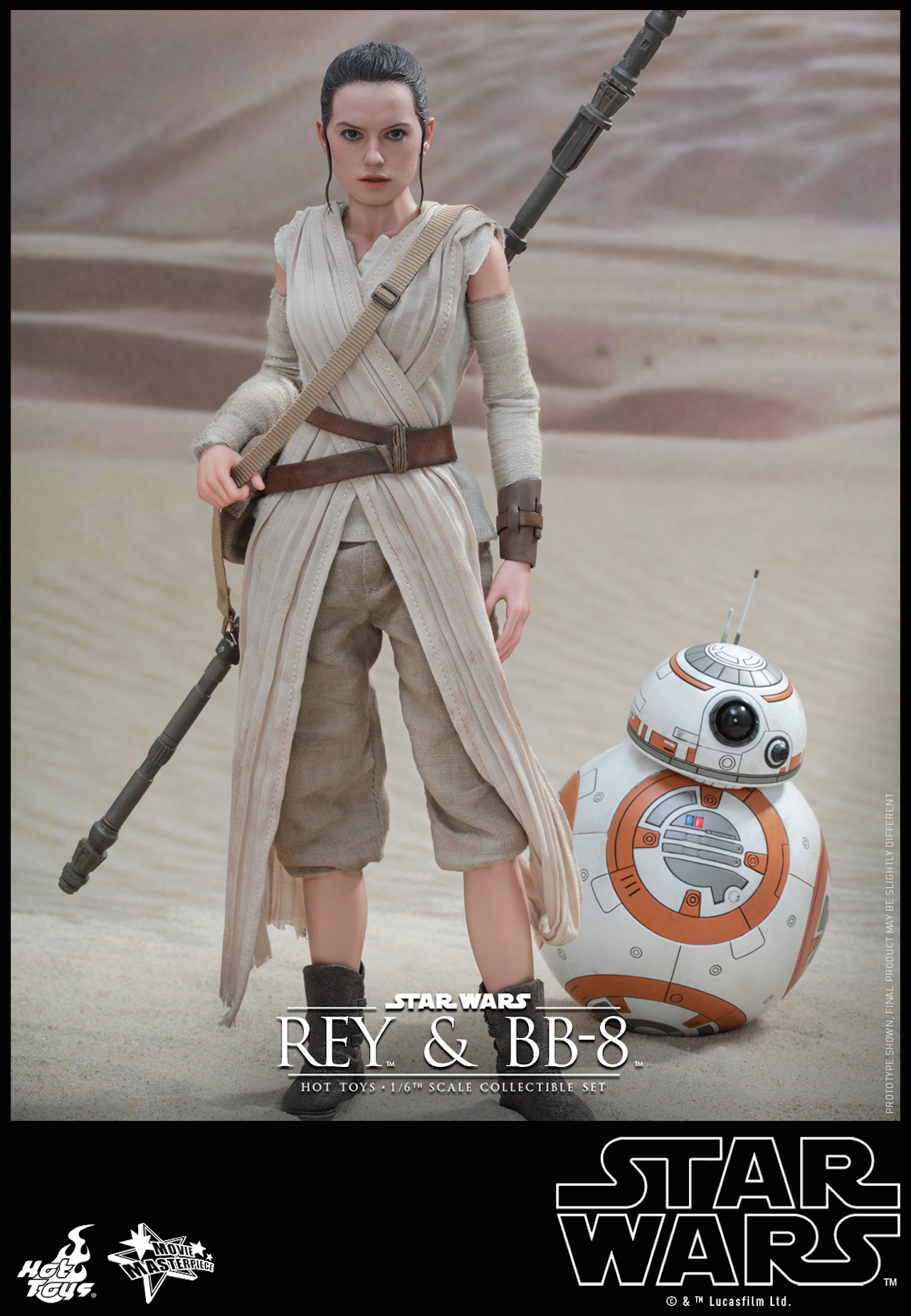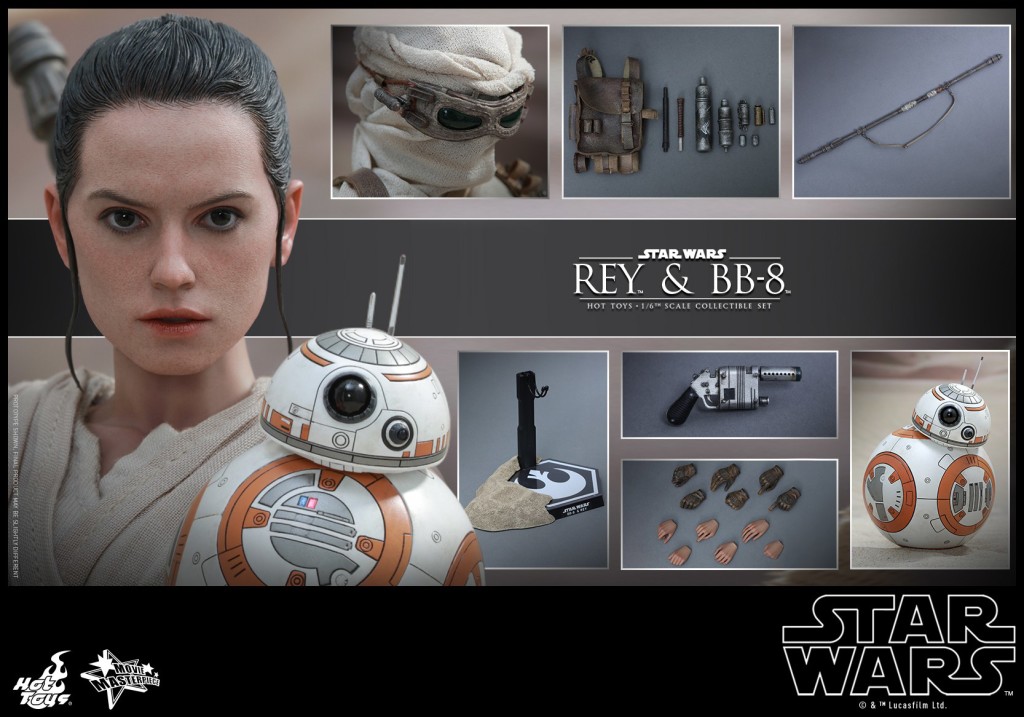 NEW Previews Exclusive POP!
AMC's Preacher's TULIP can finally hang out with your Jesse, Cassidy and Arseface POPS!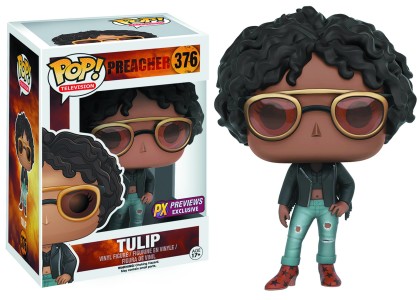 POP PREACHER TULIP PX VINYL FIGURE

FUNKO
A PREVIEWS Exclusive! Based on AMC's hit series Preacher, this POP! vinyl figure recreates Tulip in the fan-favorite urban, designer style in the 3 3/4″ tall scale! Window box packaging.
ALL WHOLE SLEW OF NEW TOYS!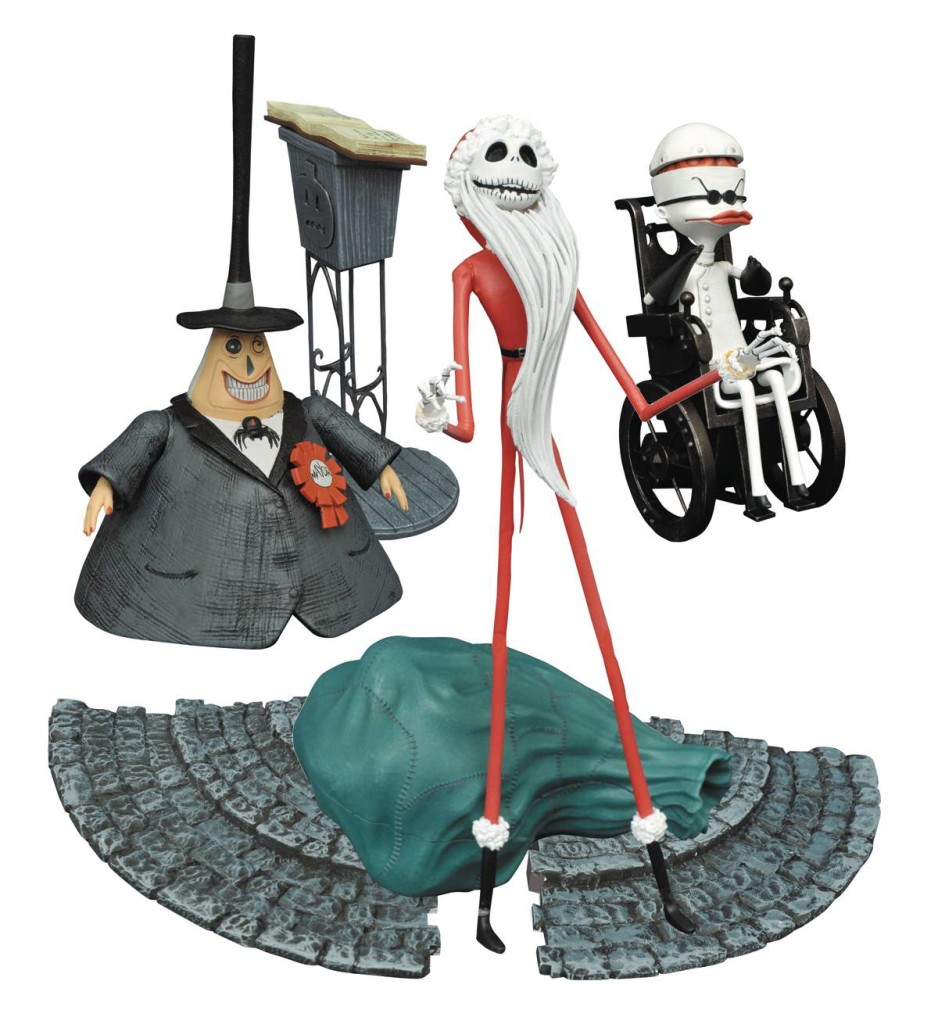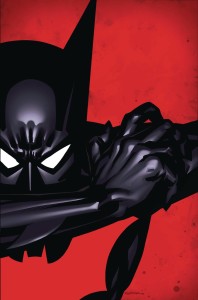 BATMAN BEYOND REBIRTH #1
DC COMICS
(W) Dan Jurgens (A/CA) Ryan Sook
Six months have passed since the events of BATMAN BEYOND #16. While areas of destruction remain in the outside world, Gotham City has made great strides toward reclaiming its bright future. But new threats arise and old adversaries may be coming back. And the question still remains: whatever happened to Bruce Wayne?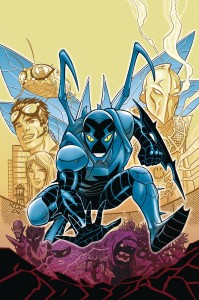 BLUE BEETLE #1
DC COMICS
(W) Keith Giffen (A/CA) Scott Kolins
Jaime Reyes is back home, but just when he thought he had a grasp on this alter-ego, the Blue Beetle, he discovers everything he believed about his scarab is a lie according to the mysterious Doctor Fate. With dire warnings about the symbiote that is fused to Reyes' spine, Kent Nelson, the original wielder of Doctor Fate's power, seemingly on verge of insanity, has he come to save Jaime as he claims…or will he try to eliminate the Blue Beetle, no matter the cost?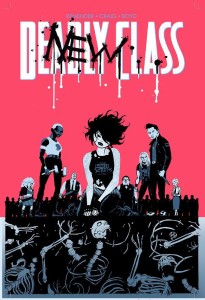 DEADLY CLASS #22

IMAGE COMICS
(W) Rick Remender (A/CA) Wesley Craig
NEW STORY ARC
It's morning in America, and a new era of DEADLY CLASS begins here! The survivors of last arc's brutal finale barely have time to consider what they've done before a new class of kids arrives at the school, eager to pick up the bloody mantle. And nothing goes better with fresh blood than a Freshman Mixer!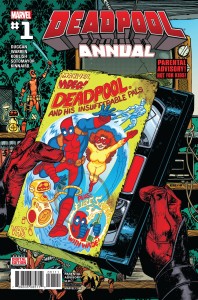 DEADPOOL ANNUAL #1
MARVEL COMICS
(W) Gerry Duggan & Various (A) Scott Koblish & Various (CA) Scott Koblish
• Discover…the secret, unearthed, never-before-viewed pilot…
•  …of DEADPOOL AND HIS INSUFFERABLE PALS!
•  Featuring…wait, Iceman and Firestar? This isn't right…
Parental Advisory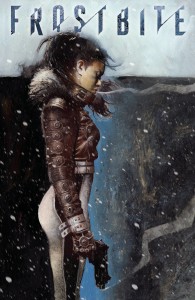 FROSTBITE #1 (OF 6)

DC COMICS
(W) Joshua Williamson (A/CA) Jason Shawn Alexander
  Long after Earth has entered its second ice age, humanity has learned to cope with the frozen elements. In this cold and bleak future, heat is power, and brutal gangs roam the icy wasteland looking for it. If that wasn't enough, a terrible disease nicknamed "frostbite" is literally freezing people from the inside out. Once you catch it, the effect is instantaneous. There is no immunity, there is no cure.
Until now. Doctor Henry Bonham and his daughter Victoria have found the key to ending frostbite. If they can get from Mexico City to a secret government outpost in Alcatraz, they could stabilize life across the globe. But to do that they'll need to stay alive. That's where Keaton comes in. She and her crew have faced worse journeys before, but never with the potential consequences this one poses if they fail.
A new miniseries from acclaimed writer Joshua Williamson (The Flash: Rebirth; Nailbiter) and artist Jason Shawn Alexander (Empty Zone; BATMAN: ARKHAM CITY), FROSTBITE is a science-fiction action miniseries unlike any other.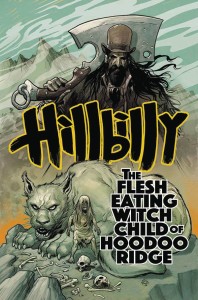 HILLBILLY #3
ALBATROSS FUNNYBOOKS
(W/A/CA) Eric Powell
The Flesh Eating Witch Child of Hoodoo Ridge crosses paths with the tear stained traveler Rondel!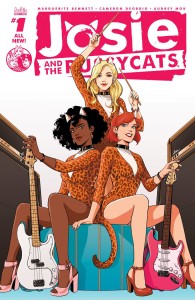 JOSIE & THE PUSSYCATS #1

ARCHIE COMIC PUBLICATIONS
(W) Marguerite Bennett, Cameron Deordio (A/CA) Audrey Mok
Grab the latest, surefire, top-of-the-charts new Riverdale series! Friends, countrymen, lend me your long tails and ears for hats – the Pussycats are back! In this series kick-off, Josie's getting the band together to help achieve her dreams of musical stardom. But for the group to last, it needs a strong foundation of friendship and trust. Can the girls get going, or will Alexandra's plotting put a stop to the whole thing?  Don't miss comics' supreme songstresses' return to the limelight in this exciting first issue!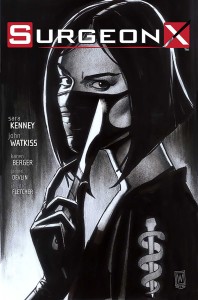 SURGEON X #1

IMAGE COMICS
(W) Sara Kenney (A/CA) John Watkiss
NEW SERIES – OVERSIZED FIRST ISSUE!
"CUTTING LOOSE," Part One
What do you get if you cross a far-right British government with an antibiotic apocalypse and a gruesome murder? The birth of Surgeon X and her renegade practice. Extreme times call for extreme medicine.
SARA KENNEY, acclaimed documentary, factual drama and animation filmmaker (Angels and Ghosts) and master artist JOHN WATKISS (Sandman, Conan, Deadman) join forces with KAREN BERGER, award-winning and Vertigo-founding editor to produce this unique, darkly comic medical thriller, which will horrify and delight in equal measure.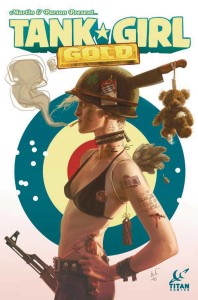 TANK GIRL GOLD #1 (OF 4)
TITAN COMICS
(W) Alan Martin (A) Brett Parson (CA) The Black Frog
Tankie and her trigger-happy family are going for gold in the first of a brand new series! Take a trip with us down the Furry Road for an issue of vim, volitility and verbal abuse!
NOW HERE'S THE FULL LIST!
If you want a full visual list of everything click this link whydonthca (tho this might not update til Monday or something)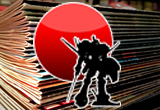 (the following list of comics reflects all the comics coming into both locations. If there's something on this list that's not in stock at your favorite BNW location do not hesitate to ask for us to order it for you!)
COMICS AND MAGAZINES
Accelerators Relativity #5 (OF 5)
Action Comics #964
Adventure Time Comics #3
Aliens Defiance #5
Alter Ego #143
Assassins Creed Locus #1 (OF 4)
Astro City #39
Back Issue #92
Back To The Future #12
Back To The Future Citizen Brown #5 (OF 5)
Backstagers #2 (OF 8)
Batgirl #3
Batman Beyond Rebirth #1
Bloodshot Reborn #17
Blue Beetle #1
Captain America Sam Wilson #13
Captain America Steve Rogers #5
Captain Kid #2
Captain Marvel #9
Civil War II Kingpin #3 (OF 4)
Conan The Slayer #3
Cryptocracy #4
DC Universe Rebirth #1 5th Ptg
Deadly Class #22
Deadpool #19
Deadpool Annual #1
Deathstroke #3
Descender #15
Detective Comics #941
Disney Darkwing Duck #5
Disney Princess #6
Doctor Strange Annual #1
Doctor Who 11th Year Two #13
Doctor Who 12th Year Two #9
Drax #11
Dream Police #12
Edens Fall #2
Elfquest Final Quest #16
Evil Heroes #2 (OF 6)
Extraordinary X-Men #14
Flash #7
Frostbite #1 (OF 6)
Generation Zero #2
Hal Jordan And The Green Lantern Corps #5
Harley Quinn And Her Gang Of Harleys #6 (OF 6)
Hellblazer #2
Hillbilly #3
Hobby Japan Aug 2016
Hunt #3
Image Plus #6
Island #11
Josie & The Pussycats #1
Kim And Kim #3
Kings Quest #5 (OF 5)
Lady Mechanika La Dama De La Muerte #1 (OF 3)
Lake Of Fire #1 2nd Ptg
Lake Of Fire #2
Lumberjanes #30
Mae #5
Mask Revolution #1
Moon Girl And Devil Dinosaur #11
Ms Marvel #11
My Little Pony Friendship Is Magic #46
New Avengers #16
Nighthawk #5
Nova #11
Odyc #11
Outcast By Kirkman & Azaceta #21
Over Garden Wall Ongoing #6
Penny Dreadful #4 (OF 5)
Postal #15
Previews #337 October 2016
Marvel Previews #15 October 2016 Extras
Rick & Morty #18
Rocket Raccoon And Groot #10
Saga #38
Scooby Doo Team Up #18
Simpsons Illustrated #25
Sixpack & Dogwelder Hard-Travelin Heroz #2 (OF 6)
Snotgirl #3
Sonic Universe #90
Spider-Gwen #12
Spider-Man Deadpool #9
Spider-Woman #11
Star Trek Waypoint #1
Star Wars #23
Strawberry Shortcake #6
Street Fighter Unlimited #10
Suicide Squad #3
Surgeon X #1
Tales From The Darkside #4
Tank Girl Gold #1 (OF 4)
Tarot Witch Of The Black Rose #100
Teen Titans Rebirth #1
Thief Of Thieves #35
Three Stooges Red White & Stooge #1
Thunderbolts #5
Titans #3
Totally Awesome Hulk #10
Ultimates #11
Unbeatable Squirrel Girl #12
Vikings Uprising #1
Wacky Raceland #4 (OF 6)
Wayward #16
Web Warriors #11
Witchfinder City Of The Dead #2
Wonder Woman #7
X-Files Origins #2
X-Men 92 #7
X-O Manowar #50
TRADE PAPERBACKS, GRAPHIC NOVELS, HARDCOVERS AND MANGA
All New All Different Avengers Tp Vol 02 Family Business
Batman Beyond Tp Vol 02 City Of Yesterday
Best American Comics Hc 2016
Black Panther Epic Collection Tp Panthers Rage
Captain America Sam Wilson Tp Vol 02 Standoff
Garden Of Flesh Hc Hernandez
Harley Quinn & Suicide Squad An Adult Coloring Book
Hilda & Stone Forest Gn Hc
Jonesy Tp Vol 01
Mini Marvels Complete Collection Tp New Ptg
Silver Surfer Tp Vol 04 Citizen Of Earth
Star Wars Legends Epic Collection Tp Vol 01 Legacy
Superman Hc Vol 02 Return To Glory
Superman Tp Vol 01 Before Truth
Wonder Woman A Celebration Of 75 Years Hc
Wonder Woman The True Amazon Hc
TOYS
DC Icons Firestorm Justice League Af
DC Icons Green Lantern John Stewart Mosaic Af
Designer Series Cooke Catwoman Af
Designer Series Cooke Green Lantern Af
Designer Series Cooke The Flash Af
Designer Series Cooke Wonder Woman Af
NBX Select Series 2 Dr Finkelstein Af
NBX Select Series 2 Mayor Af
NBX Select Series 2 Santa Jack Af
Pop Preacher Tulip Px Vinyl Figure