Updates Updates Updates! Here's youre BNW COMICS Updates!
Do You Get Our EMail Newsletter Every Monday?

Sing up over HERE and get updates every Monday afternoon and help break up those early in the week doldrums!
SOMEONE'S GONNA DIE CIVIL WAR II #3 MIDNIGHT RELEASE!

Join us on Tuesday night July 11th at 11:30pm when we'll be reopening our doors to in preparation for the Midnight Release of Civil War II #3 in which Marvel is promising the death of a MAJOR character! It'll be all over the news in the morning so you may as well get a jump on it before your Twitter and Facebook feeds ruin it for you (heck maybe even Al Roker will spoil it…ya never know!)  There'll be more updates over on the Facebook Event Page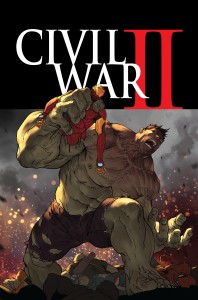 CIVIL WAR II #3 (OF 7)
MARVEL COMICS
(W) Brian Michael Bendis (A) David Marquez (CA) Marko Djurdjevic
This is the one everyone will be talking about! One of the biggest heroes in the Marvel Universe will fall! Who it is and how and why will divide fans for years to come. Will the heroes of the Marvel Universe survive the unthinkable happening? The fallout to this issue is enormous!
ELDRITCH MOON PRERELEASE!
Join us at our Willow Grove location the third weekend of July when we will be running 3 Prerelease events for the next Magic set, Eldritch Moon!
Friday, July 16th @ midnight (into Saturday)
Saturday, July 16th @ noon
Sunday, July 17th @ noon
Other details are over here!
THAT'S ONE BIG ALIEN!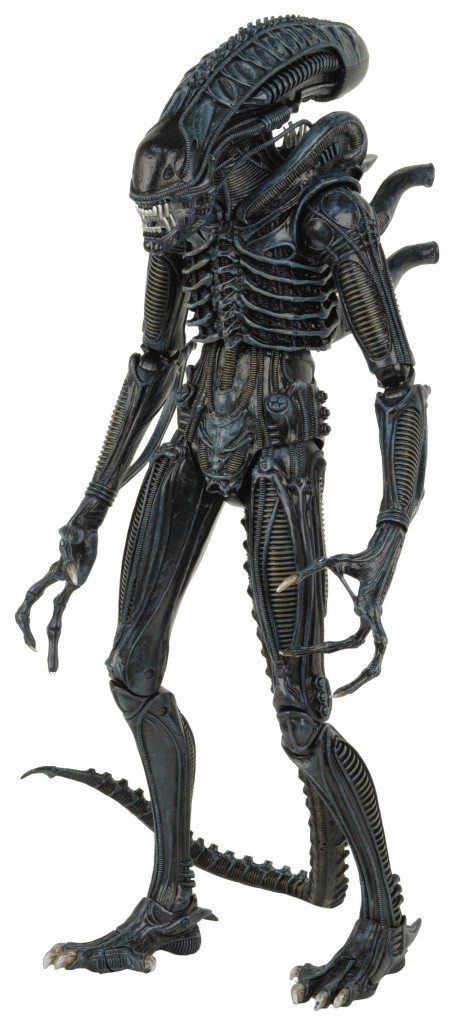 ALIENS 1986 VER ALIEN WARRIOR 1/4 SCALE AF
NECA
Celebrate the 30th-anniversary of James Cameron's Aliens with a new 1/4-scale figure from the thrilling 1986 follow-up to the legendary horror film, Alien. This is the first appearance of the 1986 Warrior in NECA's 1/4-scale line! The menacing Warrior stands over 22″ tall, and has a hinged jaw that opens, revealing an inner mouth that extends for realistic movie action. It has almost 30 points of articulation, including double knee joints and a bendable tail, and is movie-accurate, down to the bluish tint that actually came from the lighting used in the film to heighten the cold, alien nature of these creatures.
TECH NOIR!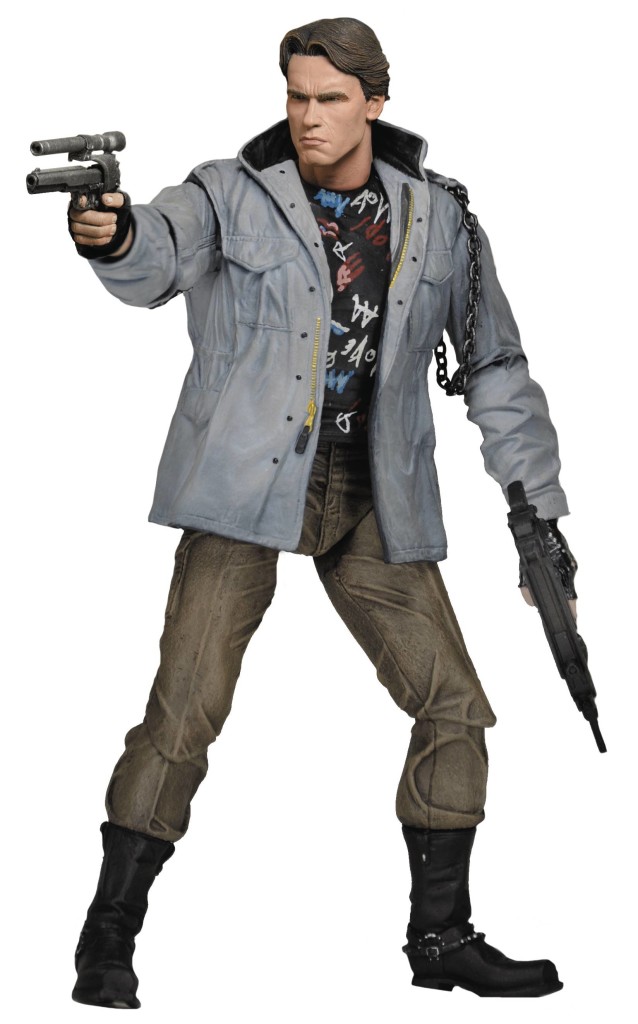 TERMINATOR ULT T800 TECH NOIR VER 7IN AF
NECA
Nothing will stop this machine of destruction from the future, not even a lack of clothing. In the 1984 Terminator movie, the T-800 commandeers timeline appropriate clothing from some very unfortunate punks before attempting to assassinate Sarah Connor at the Tech Noir nightclub. The Ultimate Tech Noir T-800 features that punk outfit with metal jacket chain film and bears the likeness of Arnold Schwarzenegger. The deluxe 7″ scale figure has over 25 points of articulation, plus 3 interchangeable heads, interchangeable right forearm, alternate hand, a small arsenal of weaponry, and two surgical tools for post-battle repairs.
 HOT TOYS BvS SUPERMAN!
Available now at both BNW locations!


WHAT'S NEW IN REBIRTH!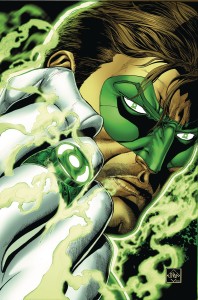 HAL JORDAN AND THE GREEN LANTERN CORPS REBIRTH #1
DC COMICS
(W) Robert Venditti (A/CA) Ethan Van
Superstar artist Ethan Van Sciver returns to the world of Green Lantern! In the absence of the Green Lantern Corps, Sinestro and his fear-inducing Yellow Lantern Corps patrol the universe as its sole protectors-but deep in space, a green light still burns. Harnessing the remainder of his will, Hal Jordan must become a one-man GL Corps to defeat his greatest foe and restore freedom to the cosmos.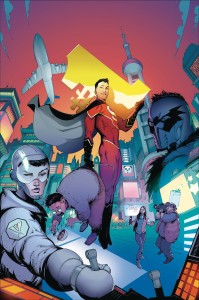 NEW SUPER MAN #1
DC COMICS
(W) Gene Luen Yang (A/CA) Viktor Bogdanovic
"MADE IN CHINA" Chapter One: An impulsive act of heroism thrusts an arrogant young man into the limelight of Shanghai as China begins to form its own Justice League of powerful heroes. Rising from the ashes of The Final Days of Superman, award-winning writer Gene Luen Yang and on-the-rise art star Victor Bogdanovic introduce readers to Kong Kenan-the New Super-Man! When the world needed a new hero, China made him!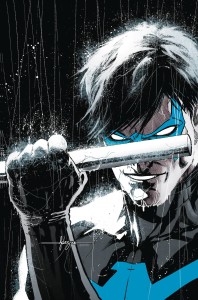 NIGHTWING REBIRTH #1
DC COMICS
(W) Tim Seeley (A) Yanick Paquette (CA) Javi Fernandez
He's been Robin, Batman, a spy, a ghost. Now, Dick Grayson returns to Gotham City to reclaim the life that was taken from him. But when a new evil threatens those he loves most, Nightwing faces being torn away from home once again in order to destroy the dark force once and for all. Powerhouse artist Yanick Paquette (BATMAN, SWAMP THING) joins series writer Tim Seeley (GRAYSON, BATMAN & ROBIN ETERNAL) to return Nightwing to the DC superhero stage!
 NON REBIRTH STUFF TO CHECK OUT!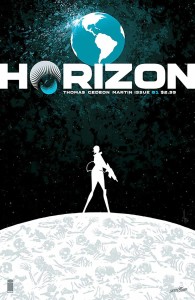 HORIZON #1
IMAGE COMICS
(W) Brandon Thomas (A) Juan Gedeon (CA) Jason Howard
Zhia Malen thought she'd fought her very last war, until she learned her planet was targeted for occupation… by a desperate world called Earth. The people of Earth will be told that her arrival on their planet means invasion; these are lies, this is retaliation.
Skybound's newest original series by BRANDON THOMAS (The Many Adventures of Miranda Mercury), JUAN GEDEON (Ghost Racers), and FRANK MARTIN (EAST OF WEST) will show you that survival isn't just a human instinct…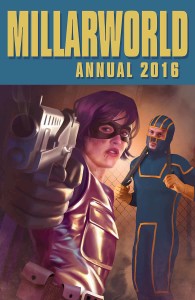 MILLARWORLD ANNUAL 2016 #1

IMAGE COMICS
(W) Abnett Mark & Various (A) Pracheta Banerjee & Various (CA) Satine Zillah
The first MILLARWORLD ANNUAL-the result of an international creator search seeking the best new writers and artists to tackle MARK MILLAR's extensive library of hit characters. From Kick-Ass to CHRONONAUTS, they're all here in this instant collector's item.
MONSTRESS TP VOL 01

IMAGE COMICS
(W) Marjorie M. Liu (A/CA) Sana Takeda
Set in an alternate matriarchal 1900's Asia, in a richly imagined world of art deco-inflected steampunk, MONSTRESS tells the story of a teenage girl who is struggling to survive the trauma of war, and who shares a mysterious psychic link with a monster of tremendous power, a connection that will transform them both.
Entertainment Weekly praised MONSTRESS as "one of Image Comics' most imaginative and daring new series" and dubbed it the "Best New Original Series" in their year-end "Best Comics of 2015" list.
Collects MONSTRESS #1-6
POWERPUFF GIRLS (2016) #1
IDW PUBLISHING
(W) Haley Mancini, Jake Goldman (A/CA) Derek Charm
Ah, the City of Townsville, home to none other than: THE POWERPUFF GIRLS! But things have been pretty calm lately… So much so, that Blossom, Bubbles, and Buttercup have fallen out of the public eye-which makes it the perfect time for their super-simian arch nemesis Mojo Jojo to take over and win the hearts of millions, backed by his army of paparazzi!
Bullet points:
" The Powerpuff Girls are back in a BIG way, with a new, 40-episode season on Cartoon Network starting in April, and a huge marketing push across all sectors.
" New powers! New friends…and new villains, too! All gloriously illustrated by Derek Charm (Powerpuff Girls, Super Secret Crisis War, Star Trek: Starfleet Academy).
" Comic series written by show writers Jake Goldman and Haley Mancini – – Haley is also the voice of arch-villainess PRINCESS MOREBUCKS! Each issue ripped directly from the NEW world of The Powerpuff Girls.
" Each retailer incentive cover will be by a Powerpuff Girls animator!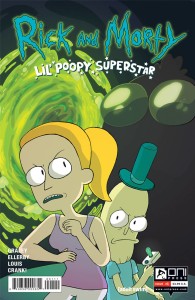 RICK & MORTY LIL POOPY SUPERSTAR #1 (OF 5)

ONI PRESS INC.
(W) Sarah Graley (A) Sarah Graley, Marc Ellerby (CA) Sarah Graley, Mildred Louis
A new comic miniseries based on Dan Harmon and Justin Roiland's hilarious [adult swim] animated show RICK AND MORTY? Oooo-wee, that sounds great! Mr. Poopybutthole is in trouble, and he turns to the one person he can trust: Summer Smith! She's more than willing to help, but is he telling her the whole truth? Written and drawn by Sarah Graley (Our Super Adventure) and colored by Mildred Louis (Agents of the Realm), Summer and Mr. Poopybutthole embark on their very own fantastic adventure across space, complete with jailbreaks, hijackings, and high school prom. Plus! Backup comics featuring good ol' Rick and Morty, drawn and colored by Marc Ellerby!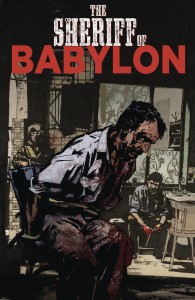 SHERIFF OF BABYLON TP VOL 01 BANG BANG BANG

DC COMICS
(W) Tom King (A) Mitch Gerads (CA) John Paul Leon
Baghdad, 2003. In an effort to establish some semblance of order in the war-torn city, Florida cop-turned-military consultant Chris Henry has been assigned to train cadets in law enforcement. But good intentions are not immune to the chaos found in the post-9/11 Middle East. When one of Henry's trainees is found dead, he's forced to ally himself with Nassir, the last policeman in Baghdad, to unravel a bloody mystery. While Henry and Nassir search for answers, forces in the shadows are pulling strings that these men don't even know they're tied to. Collects issues #1-6 of the acclaimed series.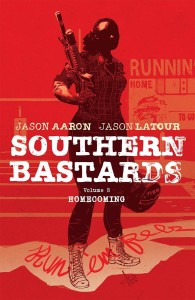 SOUTHERN BASTARDS TP VOL 03 HOMECOMING

IMAGE COMICS
(W) Jason Aaron, Jason Latour (A) Jason Latour, Chris Brunner (CA) Jason Latour
The Craw County Runnin' Rebs are gearing up for the most important, and bloody, game of the year. Everyone in town has a stake in it. Six stories. Six bastards. One southern-fried crime series.
Collecting SOUTHERN BASTARDS #9-14
NOW HERE'S THE FULL LIST!
If you want a full visual list of everything click this link whydonthca (tho this might not update til Monday or something)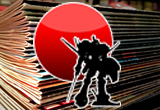 (the following list of comics reflects all the comics coming into both locations. If there's something on this list that's not in stock at your favorite BNW location do not hesitate to ask for us to order it for you!)
COMICS AND MAGAZINES
Abe Sapien #35
Action Comics #959
Adventure Time #54
Agents Of Shield #7
All New X-Men #11
Archangel #2 (OF 5)
Army Of Darkness Furious Road #5 (OF 6)
Back Issue #90
Back To The Future #10
Batman #1 2nd Ptg
Birthright #17
Bloodshot Reborn #15
Bunker #18
Civil War II #3 (OF 7)
Civil War II Choosing Sides #2 (OF 6)
Civil War II Gods Of War #2 (OF 4)
Conan The Slayer #1
Daredevil #9
Daredevil #9
Dark Knight III Master Race #5 (OF 8) Collectors Ed Hc
Dark Tower Drawing Of Three Bitter Medicine #4
Dc Comics Bombshells #15
Deadpool #15
Descender #13
Detective Comics #936
Disney Pixar Finding Dory #1
Dredd Dust #1 (OF 2)
Dungeons & Dragons (2016) #3
Earth 2 Society #14
Flash #2
Goldie Vance #4 (OF 4)
Gold Key Alliance #4 (OF 5)
Green Arrow #1 2nd Ptg
Green Lanterns #1 2nd Ptg
Guardians Of Galaxy #10
Gwenpool #4
Hal Jordan And The Green Lantern Corps Rebirth #1
Harrow County #14
Heavy Metal #281
Hip Hop Family Tree #11
Horizon #1
House Of Penance #4 (OF 6)
Kong Of Skull Island #1 (OF 6)
Legend Of Wonder Woman #8 (OF 9)
Lumberjanes Gotham Academy #2
Marvel Universe Guardians Of Galaxy #10
Millarworld Annual 2016 #1
Mirror #5
Morning Glories #50
New Avengers #13
New Super Man #1
Nightwing Rebirth #1
Ninjak #17
Old Man Logan #8
Power Man And Iron Fist #6
Powerpuff Girls (2016) #1
Prometheus Life And Death #2
Ragnarok #9
Rick & Morty Lil Poopy Superstar #1 (OF 5)
Rocket Raccoon And Groot #7
Sabrina #6
Scooby Doo Where Are You #71
Shadow Death Of Margo Lane #2 (OF 5)
Sherlock A Study In Pink #2 (OF 6)
Silk #10
Six Million Dollar Man Fall #1 (OF 5)
Sonic Universe #87
Spider-Man Deadpool #4 3rd Ptg
Spongebob Comics #58
Star Trek New Visions Special The Cage
Star Trek Ongoing #59
Stumptown V3 #10
Titans Rebirth #1 2nd Ptg
Violent #5
Vision #9
Voltron Legendary Defender #1 (OF 4)
Wacky Raceland #2
Walking Dead Magazine #17 Px Ed
Weavers #3
Web Warriors #9
Wicked & Divine #21
Wonder Woman #2
Wrath Of The Eternal Warrior #9
X-Files (2016) #4
TRADE PAPERBACKS, GRAPHIC NOVELS, HARDCOVERS AND MANGA
Bravest Warriors Tp Vol 07
BTVS Season 10 Tp Vol 05 Pieces On The Ground
Daring Adventures Of Supergirl Tp Vol 01
DC Comics Bombshells Tp Vol 02
DC Elseworlds Justice League Tp Vol 01
Harleys Quinns Greatest Hits Tp
Hip Hop Family Tree Gn Vol 04 1984-1985
I Am Legion Gn
Kabuki Library Hc Vol 03
Love Addict Confessions Of A Serial Dater Tp
Marvel Universe Guardians Of Galaxy Digest Tp Vol
Monstress Tp Vol 01
Princeless Tp Vol 05 Make Yourself Part 1
Sheriff Of Babylon Tp Vol 01 Bang Bang Bang
Southern Bastards Tp Vol 03 Homecoming
Spider-Women Tp
Totally Awesome Hulk Tp Vol 01 Cho Time
Usagi Yojimbo Tp Vol 30 Thieves And Spies
Wandering Island Tp
Wolverine Old Man Logan Tp Vol 01 Berzerker
TOYS
Aliens 1986 Ver Alien Warrior 1/4 Scale Af
Terminator Ult T800 Tech Noir Ver 7in Af
ODDS AND ENDS
Marvel Chess Fig Coll Mag #71 Beetle
Marvel Chess Fig Coll Mag #72 Jackal
Marvel Chess Fig Coll Mag #73 Scarlet Spider
Marvel Chess Fig Coll Mag #75 Agent Venom
Star Trek Starships Fig Mag #71 Klingon Transport
Star Trek Starships Fig Mag #72 USS Enterprise A
Star Trek Starships Fig Mag #73 Renegade Borg Vessl
Star Trek Starships Fig Mag #74 Bajoran Raider