We reach the end of the 1st half of 2016 this Wednesday and there's a new issue of Black Panther AND a new volume of Saga plus Eric Powell restarts Albatross Exploding Funny Books!
Do You Get Our EMail Newsletter Every Monday?

Sing up over HERE and get updates every Monday afternoon and help break up those early in the week doldrums!
THE OLD CITY $5 TABLE STRIKES AGAIN!
CIVIL WAR II #3 MIDNIGHT RELEASE! SOMEONE'S GONNA DIE!

Join us on Tuesday night July 11th at 11:30pm when we'll be reopening our doors to in preparation for the Midnight Release of Civil War II #3 in which Marvel is promising the death of a MAJOR character! It'll be all over the news in the morning so you may as well get a jump on it before your Twitter and Facebook feeds ruin it for you (heck maybe even Al Roker will spoil it…ya never know!)  There'll be more updates over on the Facebook Event Page
MAD LOVE TOYS!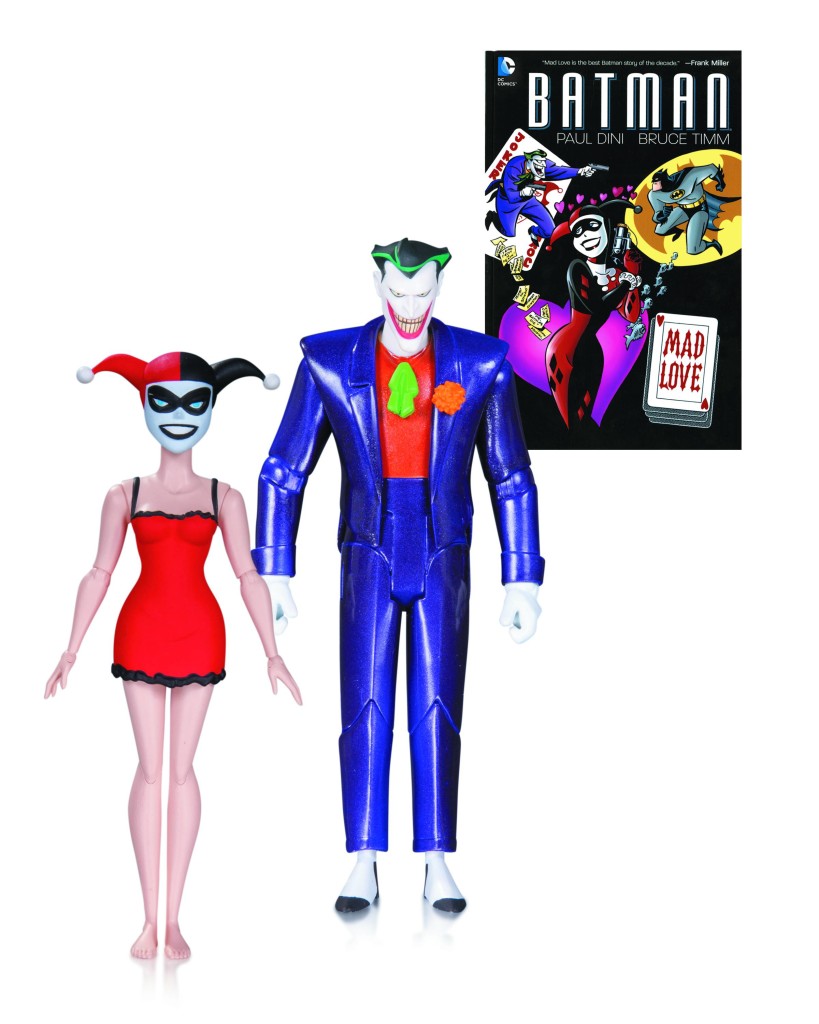 BATMAN ANIMATED MAD LOVE JOKER & HARLEY QUINN 2 PK AF

DC COMICS
Love can make ya do crazy things-especially if you've already got a few screws loose! Gotham City's resident inmates in love The Joker and Harley Quinn, bring mayhem into your home with this special 2-pack based on their appearances in BATMAN: THE ANIMATED SERIES!
This set also includes a paperback edition of BATMAN ADVENTURES: MAD LOVE!
HARLEY QUINN – 5.6″
THE JOKER – 6″
COLORING!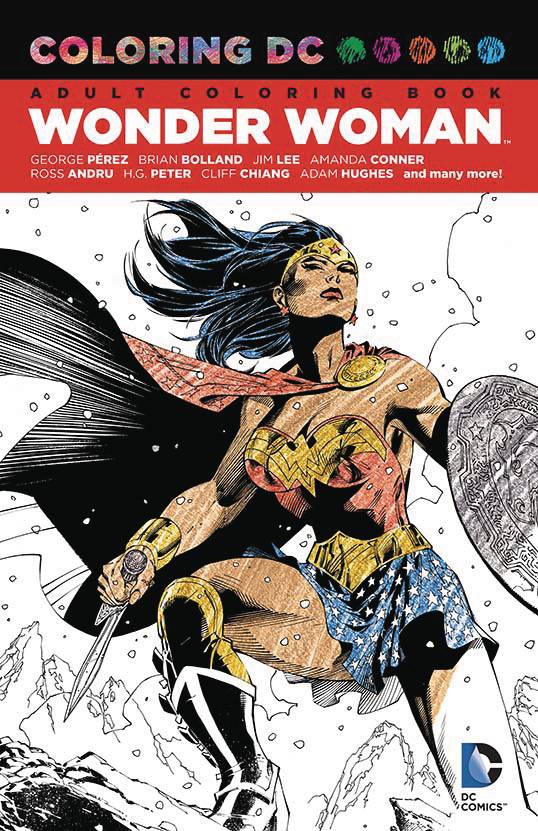 COLORING DC WONDER WOMAN TP
DC COMICS
(A) George Perez & Various (CA) Emanuela Lupacchino
DC's Amazon princess stars in a new coloring book focusing on her greatest covers, splash pages and more by some of comics' top artists!
A REAL BIG INJECTION!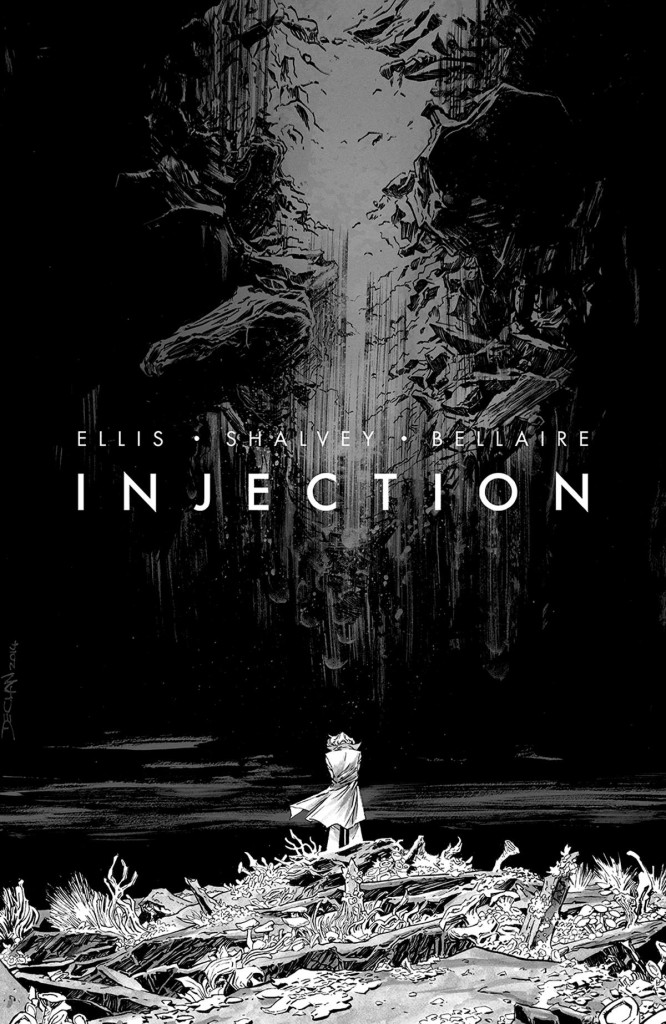 IMAGE GIANT SIZED ARTISTS PROOF ED INJECTION #1

IMAGE COMICS
(W) Warren Ellis (A/CA) Declan Shalvey
The all-new IMAGE GIANT-SIZED ARTIST'S PROOF EDITION series presents special artistic achievements in their raw form in an oversized format. DECLAN SHALVEY's atmospheric line art from INJECTION #1 is presented in glorious black-and-white inks with ink-washes at 11″ X 17″. Also includes a full size cover gallery.
GODZILLA!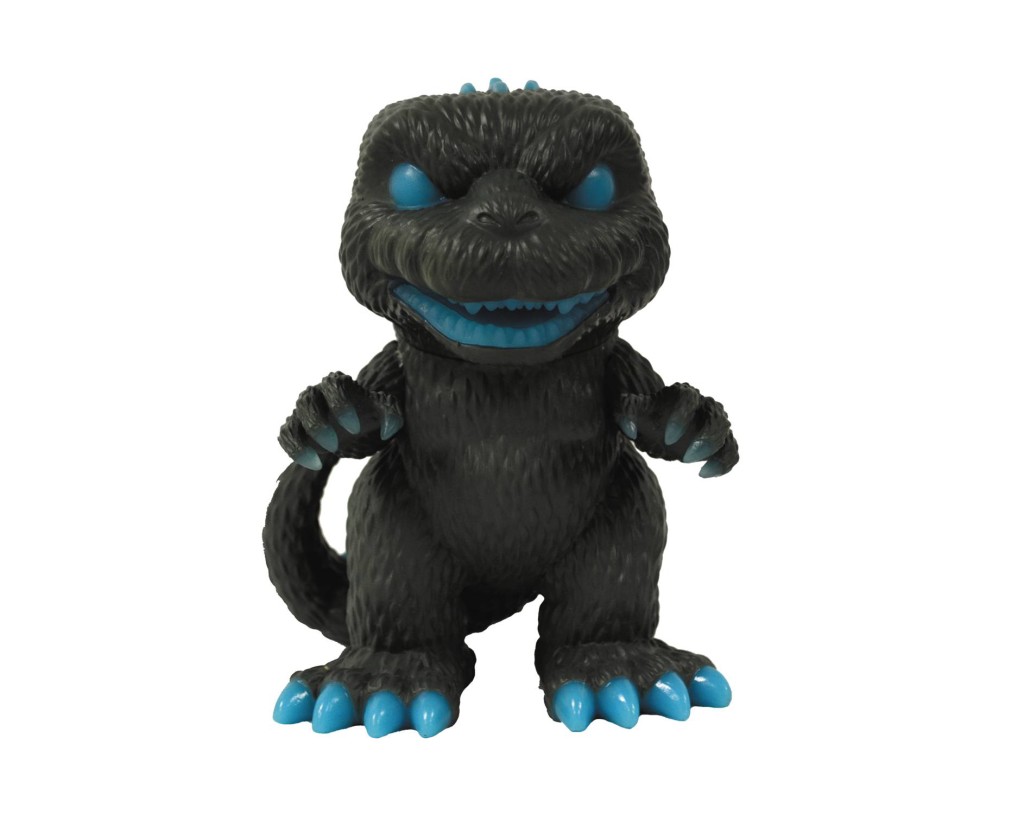 POP GODZILLA ATOMIC BREATH GODZILLA PX 6IN GID VINYL FIG

FUNKO
A PREVIEWS Exclusive! The mighty monster Godzilla unleashes his deadly and destructive atomic breath with this new POP! Vinyl Figure from Funko! Standing 6″ tall, this glow-in-the-dark version of the mighty creature is available exclusively through PREVIEWS and your local comic shop. Window box packaging.

WHAT YOU'VE ALL BEEN WAITING FOR!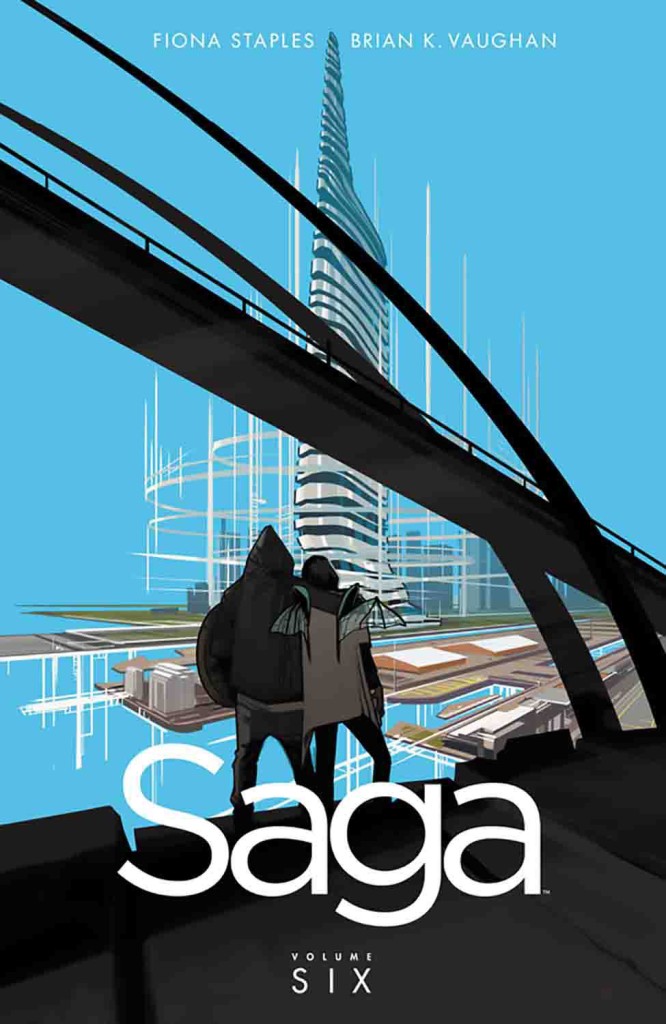 SAGA TP VOL 06

IMAGE COMICS
(W) Brian K. Vaughan (A/CA) Fiona Staples
After a dramatic time jump, the three-time Eisner Award winner for Best Continuing Series continues to evolve, as Hazel begins the most exciting adventure of her life: kindergarten. Meanwhile, her star-crossed family learns hard lessons of their own.
Collects SAGA #31-36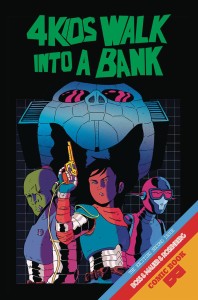 4 KIDS WALK INTO A BANK #2

BLACK MASK COMICS
(W) Matthew Rosenberg (A/CA) Tyler Boss
The titular 4 Kids figure out what's going on… and develop a plan of their own… and eat some pizza.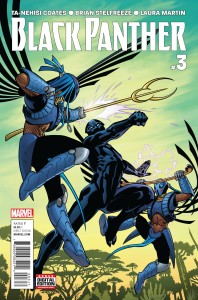 BLACK PANTHER #3
MARVEL COMICS
(W) Ta-Nehisi Coates (A/CA) Brian Stelfreeze
• The most anticipated Marvel series since Whedon & Cassaday's Astonishing X-Men!
•  The Midnight Angels continue the liberation of Wakanda with extreme prejudice, and T'Challa's indecisions could cost him more than just the throne.
•  Coates and Stelfreeze weave a quintessential Black Panther tale that will change the tapestry of the Marvel Universe forever.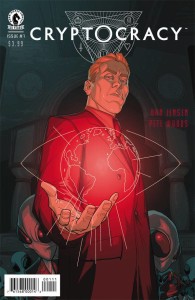 CRYPTOCRACY #1

DARK HORSE COMICS
(W) Van Jensen (A/CA) Pete Woods
For time beyond memory, the Nine Families watched from the shadows, believing themselves shepherds and manipulating whole societies as they saw fit. Nothing happened that they didn't observe or control. Outsiders knew naught of the Families, much less threatened them. Until now.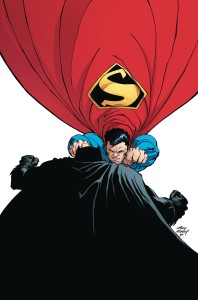 DARK KNIGHT III MASTER RACE #5 (OF 8)
DC COMICS
(W) Frank Miller, Brian Azzarello (A/CA) Andy Kubert, Klaus Janson
Batman and Robin prepare for war with the Master Race, and an ally returns from an unlikely place…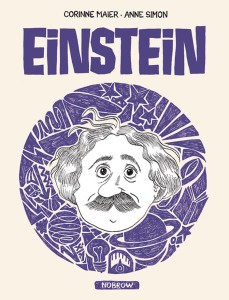 EINSTEIN HC

NOBROW PRESS
(W) Corinne Maier (A/CA) Anne Simon
2016 is the 100th anniversary of Albert Einstein's Theory of Relativity; isn't it about time he was the subject of a graphic biography? In Corinne Maier and Anne Simon's wry graphic novel, the German-born physicist comes to life, alongside his influential work in physics, his personal struggles at home and the delight he found in friendship. Learning isn't always fun, but with Albert under the spotlight, it will be!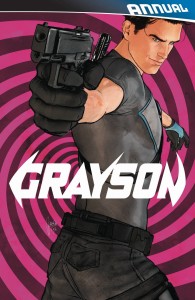 GRAYSON ANNUAL #3
DC COMICS
(W) Jackson Lanzing, Collin Kelly (A) Roge Antonia & Various (CA) Mikel Janin
Determined to find out the identity of Spyral's Agent 37, detective Jim Corrigan gathers a collection of heroes who have seen the swirl-faced spy in order to hear their accounts. With guest appearances by Harley Quinn, Azrael, John Constantine and Green Lantern Simon Baz, get ready for some of Dick Grayson's greatest hits!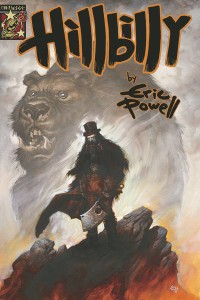 HILLBILLY #1
ALBATROSS FUNNYBOOKS
(W/A/CA) Eric Powell
An Appalachian Mountain fantasy epic that tells the story of Rondel. A lonely figure who wanders the wooded hills among witches and magical creatures as a folktale hero to those who dwell in this gritty dream world.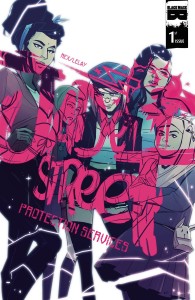 JADE STREET PROTECTION SERVICES #1
BLACK MASK COMICS
(W) Katy Rex (A) Fabian Lelay (CA) Annie Wu, Kiki Jenkins
In this new series that mashes The Breakfast Club with Sailor Moon, Kai, Saba, Noemi, Divya, and Emma are (bad) students at Matsdotter Academy, an elite private school for magical girls. When they all meet for the first time in a totally unfair detention, these punk rock witch delinquents cut class and discover the fates Matsdotter has in store for them are even more sinister than they suspected. With JSPS, the creative team of writer Katy Rex, penciler/inker Fabian Lelay, colorist Mara Jayne Carpenter, and series cover artists Annie Wu and Kiki Jenkins channel Black Mask's edgy, subversive sensibility into a whipsmart adventure for delinquents young and old.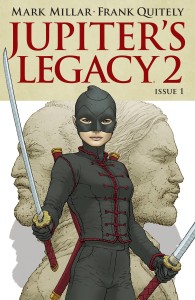 JUPITERS LEGACY VOL 2 #1 (OF 5)
IMAGE COMICS
(W) Mark Millar (A/CA) Frank Quitely
IT'S HERE! The sequel to industry sales-beast JUPITER'S LEGACY is back and it boasts monthly FRANK QUITELY! Superhero offspring Hutch and Chloe have come out of hiding with son Jason to assemble a team of super-crooks from around the globe.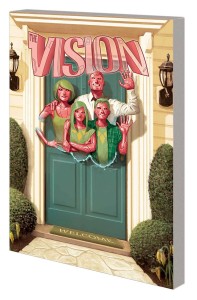 VISION TP VOL 01 LITTLE WORSE THAN MAN
MARVEL COMICS
(W) Tom King (A) Gabriel Hernandez Walta (CA) Mike Del Mundo
The Vision wants to be human, and what's more human than family? So he heads back to the beginning, to the laboratory where Ultron created him and molded him into a weapon. The place where he first rebelled against his given destiny, and imagined he could be more – that he could be a man. There, he builds them. A wife, Virginia. Two teenage twins, Viv and Vin. They look like him. They have his powers. They share his grandest ambition (or is that obsession?): the unrelenting need to be ordinary. Behold the Visions! They're the family next door, and they have the power to kill us all. What could possibly go wrong? Artificial hearts will be broken, bodies will not stay buried, the truth will not remain hidden, and the Vision will never be the same. Collecting VISION (2015) #1-6.
NOW HERE'S THE FULL LIST!
If you want a full visual list of everything click this link whydonthca (tho this might not update til Monday or something)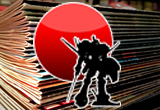 (the following list of comics reflects all the comics coming into both locations. If there's something on this list that's not in stock at your favorite BNW location do not hesitate to ask for us to order it for you!)
COMICS AND MAGAZINES
4 Kids Walk Into A Bank #2
Accelerators Relativity #2 (OF 5)
All New All Different Avengers #11
Amazing Spider-Man And Silk Spiderfly Effect #4
Art Ops #9
Batman Rebirth #1 2nd Ptg
Black Hood #11
Black Panther #3
Bloodshot Reborn #14
Captain America Steve Rogers #2
Captain Marvel #6
Clarence Quest #1
Cryptocracy #1
Daredevil Punisher #2 (OF 4)
Dark Knight III Master Race #5 (OF 8)
Darth Vader #22
DC Universe Rebirth #1 3rd Ptg
Deathstroke Annual #2
Dirk Gently A Spoon Too Short #5 (OF 5) Princess #4
Disney Princess #4
Doctor Who 12th Year Two #7
Doctor Who 9th #3
Dredd Dust #2 (OF 2)
East Of West #27
Empty Zone #9
Extraordinary X-Men #11
Ghostbusters International #6
Grayson Annual #3
Green Arrow Rebirth #1 2nd Ptg
Green Lanterns Rebirth #1 2nd Ptg
Haunted Horror #22
Haunted Mansion #4 (OF 5)
Hillbilly #1
Hot Damn #3 (OF 5)
Jade Street Protection Services #1
Jem & The Holograms #16
Judge Dredd (ONGOING) #7
Jupiters Legacy Vol 2 #1 (OF 5)
Lady Mechanika Lost Boys Of West Abbey #2 (OF 2)
Leaving Megalopolis Surviving Megalopolis #5
Legend Of Wonder Woman #7 (OF 9)
Lobster Johnson Metal Monsters Of Midtown #2 (OF 3
Mae #2
Micronauts #3
Mockingbird #4
My Little Pony Friends Forever #30
Penny Dreadful #2 (OF 5)
Plutona #5 (OF 5)
Previews #334 July 2016
Marvel Previews #12 July 2016 Extras
Micronauts #3
Rick & Morty #15
Rocketeer At War #4 (OF 4)
Scooby Apocalypse #1 2nd Ptg
Sex #29
Silk #9
Sonic The Hedgehog #283
Sons Of The Devil #8
Spider-Gwen Annual #1
Spider-Man #5
Spider-Man Deadpool #1 6th Ptg
Spider-Man Deadpool #2 5th Ptg
Spider-Man Deadpool #3 4th Ptg
Spider-Man Deadpool #5 2nd Ptg
Spider-Man Deadpool #6
Star-Lord #8
Starve #10
Steven Universe & Crystal Gems #4
Street Fighter X GI Joe #5 (OF 6)
Suiciders King Of Hella #4 (OF 6)
Teen Titans Annual #2
Three Stooges Stoogeapalooza
TMNT Bebop & Rocksteady Destroy Everything #5
Transformers Sins Of Wreckers #5 (OF 5)
Transformers Vs Gi Joe #13
Unbeatable Squirrel Girl #9
Uncanny Inhumans #11
Uncanny X-Men #9
Venom Space Knight #9
Will Eisner Spirit #12
Wynonna Earp #5 (OF 6)
X-Men Worst X-Man Ever #5 (OF 5)
X-O Manowar #47
Zoe Dare Vs Disasteroid #1
TRADE PAPERBACKS, GRAPHIC NOVELS, HARDCOVERS AND MANGA
Angela Queen Of Hel Tp Journey To Funderworld
Avengers Standoff Hc
Batman And Robin Eternal Tp Vol 02
Classic Gi Joe Tp Vol 18
Coloring Dc Wonder Woman Tp
DC Super Hero Girls Tp Vol 01 Finals Crisis
Einstein Hc
Fables The Wolf Among Us Tp Vol 02
Ghostbusters International Tp
Illuminati Life Of Crime Tp
Image Giant Sized Artists Proof Ed Injection #1
Infinity Entity Tp
Jughead Tp Vol 01
Jupiters Circle Tp Vol 02
Legendary Star-Lord Tp Vol 03 First Flight
Ms Marvel Tp Vol 05 Super Famous
Princess Jellyfish Gn Vol 02
Saga Tp Vol 06
Sounds Of Your Name Tp
Star Trek Ongoing Tp Vol 12
Swamp Thing Trial By Fire Tp
Ultimates Omniversal Tp Vol 01 Start With Impossible
Uncanny X-Men Superior Tp Vol 01 Survival Of Fittest
Venom Space Knight Tp Vol 01 Agent Of Cosmos
Vision Tp Vol 01 Little Worse Than Man
TOYS
Arrow Tv Malcolm Merlyn Af
Batman Animated Mad Love Joker & Harley Quinn 2 Pk
DC Designer Ser Darwyn Cooke Supergirl Af
Flash Tv Heat Wave Af
Pop Godzilla Atomic Breath Godzilla Px 6in Gid Vin
Pop Monty Python Hg Flesh Wound Black Knight Vinyl
SW E7 Jungle Space Af Asst 201601
SW E7 Jungle Space Af Asst 201602
ODDS AND ENDS
Batman 1966 Batgirl Bust