It's Saturday again. So let's look into the future a few days at what's coming out this week!
Do You Get Our EMail Newsletter Every Monday?

Sing up over HERE and get updates every Monday afternoon and help break up those early in the week doldrums!
HERE'S SOME SWEET NEW STUFF AT BOTH SHOPS NOW!
Stan Lee Hot Toy! Black Panther statue! Magic Eternal Masters!
DC COMICS
(W) Tom King (A/CA) David Finch, Matt Batt Banning
BLACK PANTHER #2 VARIANT BY RAHZZAH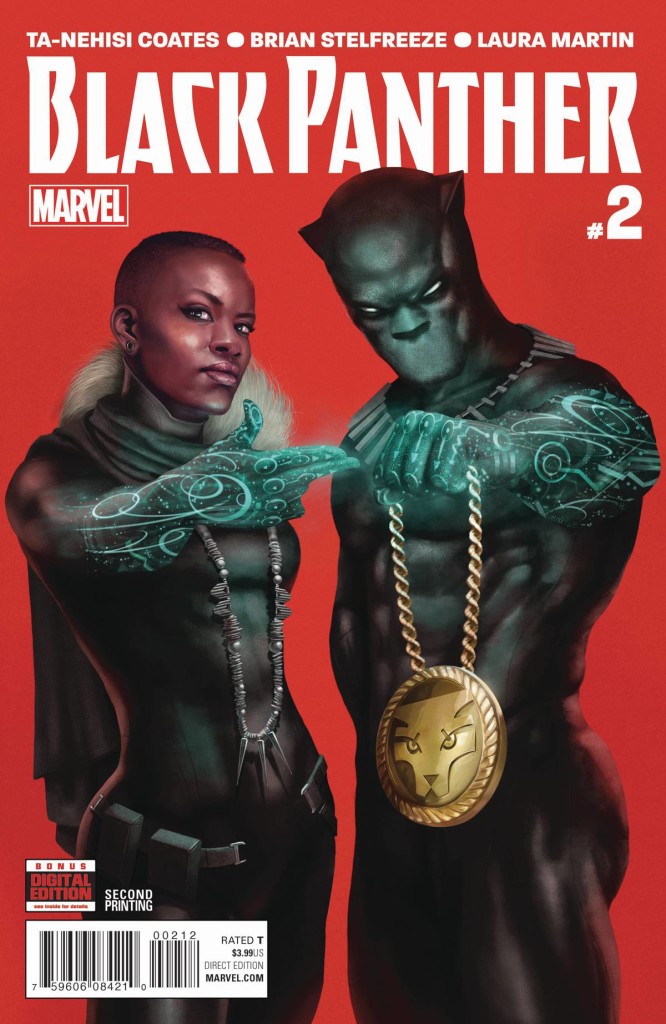 Lookit that! Local Guy Draws Awesome Cover! Get your copy this week!

MARVEL COMICS
(W) Brian Michael Bendis (A) David Marquez (CA) Marko Djurdjevic
Two issues in one month? Hell yes! As the Marvel Universe reels from the events of the first issue, Tony Stark decides to take matters (and the law) into his own hands and declares war on the Inhumans. But not everyone agrees with Tony's perspective and they are willing to die trying to stop him.
NOW HERE'S THE FULL LIST!
If you want a full visual list of everything click this link whydonthca (tho this might not update til Monday or something)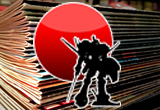 (the following list of comics reflects all the comics coming into both locations. If there's something on this list that's not in stock at your favorite BNW location do not hesitate to ask for us to order it for you!)
COMICS AND MAGAZINES
A&A #4
Adventure Time Ice King #6
All New Inhumans #8
Amazing Spider-Man #14
Assassins Creed #9
Astonishing Ant-Man #9
Astro City #36
Back To The Future Citizen Brown #2 (OF 5)
Batman #1
Beauty #8
Black Panther #2 Rahzzah Run Jewels 2nd Ptg
Black Widow #4
BPRD Hell On Earth #142
Circuit Breaker #3 (OF 5)
Civil War II #2 (OF 7)
Civil War II X-Men #1 (OF 4)
Clean Room #9
Dark Horse Presents 2014 #23
Dark Knight Returns The Last Crusade #1
DC Universe Rebirth #1 2nd Ptg
Deadpool #14
Descender #12
Devolution #5 (OF 5)
Doctor Who 10th Year Two #11
Dungeons & Dragons (2016) #2
Green Arrow #1
Green Lanterns #1
Guardians Of Infinity #7
Gwenpool #1 2nd Ptg
Hip Hop Family Tree #10
I Hate Fairyland #6
Injustice Gods Among Us Year Five #12
International Iron Man #4
Invincible #129
Jim Butcher Dresden Files Wild Card #3 (OF 6)
Joyride #3 (OF 4)
Jughead #7
Justice League #51
Klaus #6
Lazarus #22
Lords Of The Jungle #4 (OF 6)
Low #14
Lucifer #7
Lumberjanes #27
Manifest Destiny #20
Mercury Heat #10
My Little Pony Friendship Is Magic #43
New Suicide Squad #21
Nova #8
October Faction #17
Patsy Walker Aka Hellcat #7
Pencil Head #5 (OF 5)
Plants Vs Zombies Ongoing #12
Poison Ivy Cycle Of Life And Death #6 (OF 6)
Scarlet #10
Scooby Apocalypse #2
Simpsons Comics #230
Sixth Gun #50
Sonic Universe #86
Spider-Gwen #9
Spongebob Comics Annual Giant Swimtacular #4
Squadron Supreme #8
Star Wars #20
Star Wars Han Solo #1 (OF 5)
Sun Bakery #2
Superman #1
Swamp Thing #6 (OF 6)
Tales From The Darkside #1
Tank Girl 2 Girls 1 Tank #2 (OF 4)
Titans Rebirth #1
TMNT Bebop & Rocksteady Destroy Everything #3
TMNT Ongoing #59
Twilight Zone Shadow #3 (OF 4)
Uncanny Inhumans #10
Uncanny X-Men #8
Vikings #2
Vote Loki #1
Weird Detective #1 (OF 5)
Wrath Of The Eternal Warrior #8
Year Of Marvels Incredible #1
TRADE PAPERBACKS, GRAPHIC NOVELS, HARDCOVERS AND MANGA
Abe Sapien Tp Vol 07 Secret Fire
Batman Earth One Tp Vol 02
Clean Room Tp Vol 01 Immaculate Conception
Dark Night A True Batman Story Hc
Doctor Who 12th Tp Vol 01 Terrorformer
Elf Cat In Love Gn
Fight Club 2 Hc
Ghostbusters Who Ya Gonna Call Tp
Hawkeye Tp Vol 06 Hawkeyes
Hot Dog Taste Test Hc
Judge Dredd Mega-City Zero Tp Vol 01
Minions Digest Tp Vol 02
My Little Pony Omnibus Tp Vol 03
Neil Gaimans How To Talk To Girls At Parties Hc
Outcast By Kirkman & Azaceta Tp Vol 03 Little Ligh
Patsy Walker Aka Hellcat Tp Vol 01 Hooked On Felin
Ringside Tp Vol 01 Kayfabe
Sandman Mystery Theatre Tp Book 01
Sex Criminals Tp Vol 03 Three The Hard Way
Squadron Supreme Tp Vol 01 By Any Means Necessary
TOYS
DBZ Super Saiyan God Vegeta S.H.Figuarts
DC Icons Aquaman Af
DC Icons Atomica Dlx Af
DC Icons Harley Quinn Af
DC Icons Superman Af
ODDS AND ENDS
DC Superhero Best Of Fig Coll Mag #10 Poison Ivy
DC Superhero Best Of Fig Coll Mag #12 Batgirl
DC Superhero Best Of Fig Coll Mag #9 Deathstroke