This week is the DC Rebirth midnight release as well as some other cool stuff!
Do You Get Our EMail Newsletter Every Monday?

Sing up over HERE and get updates every Monday afternoon and help break up those early in the week doldrums!
DC REBIRTH MIDNIGHT RELEASE!

We're sure you've already looked into some of these spoilers but be sure to swing into either BNW location this Tuesday night get yourself a copy of the DC UNIVERSE REBIRTH #1 early and save on some DC graphic novels all at the same time when we host a 12am release!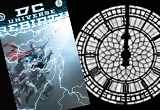 Details over HERE
GRIMES' PEOPLE ASKED US TO GIVE YOU TICKETS TO HER SHOW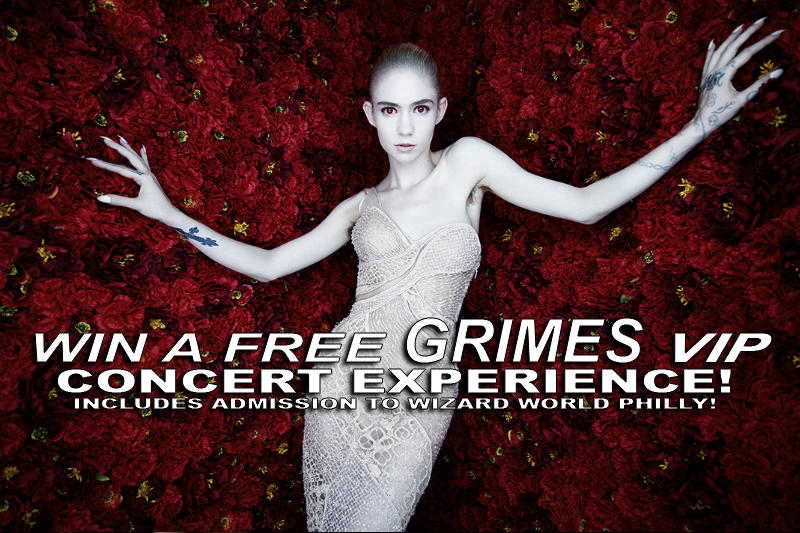 While you're at the Old City shop be sure to enter to win tickets to see Grimes on Friday June 3rd! If you win you'll get early show entry, pre-show snacks, a commemorative laminate, a commemorative poster signed by Grimes and admission to the 6/4 Wizard World event! Why not sign up?
JASON TODD ACTION FIGURE!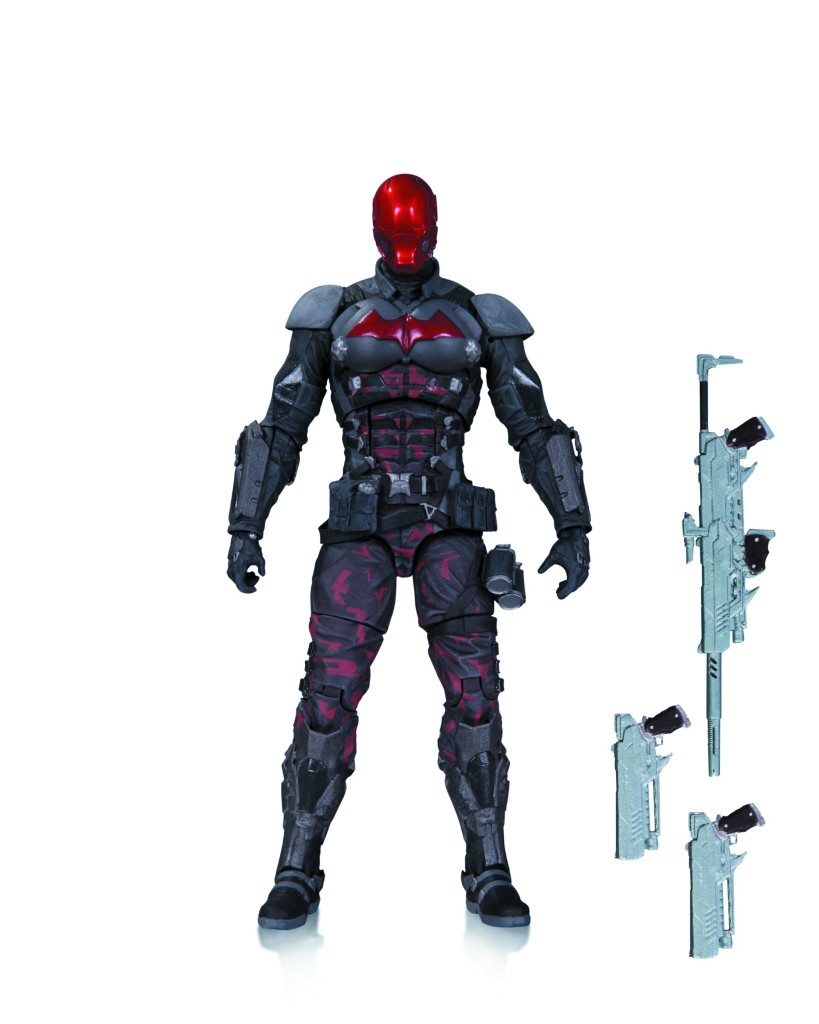 BATMAN ARKHAM KNIGHT RED HOOD AF
DC COMICS
From the Batman: Arkham Knight video game comes Red Hood! This figure will be released with last month's Azrael, Professor Pyg and Man-Bat action figures.
Figure comes with multiple accessories!
12. RED HOOD – 6.75″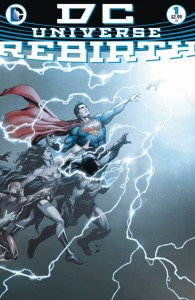 DC UNIVERSE REBIRTH #1
DC COMICS
(W) Geoff Johns (A) Gary Frank & Various (CA) Gary Frank
It all begins here. Do not skip to the last page. Do not let a friend or message board ruin this comic for you. The future (and past) of the DC Universe starts here. Don't say we didn't warn you!
THEY SAID IT: "Rebirth is about focusing in on the core of the character and their respective universe," says writer and DC Entertainment Chief Creative Officer Geoff Johns. "It brings back what has been lost, the legacy of the characters, the love and the hope of the DCU!"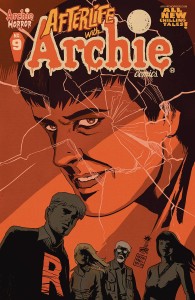 AFTERLIFE WITH ARCHIE #9
ARCHIE COMIC PUBLICATIONS
(W) Roberto Aguirre Sacasa (A/CA) Francesco Francavilla
"Betty: RIP," Part 4. The Horror began in Riverdale when Reggie Mantle struck and killed Jughead's beloved pooch Hot Dog. Since then, Reggie has been living with this secret knowledge-and terrible guilt. With no one to talk to about it, Reggie has started to crack under the strain. He is seeing visions of his dead friends – or are they literal ghosts? When an act of kindness prompts a confession from him, Reggie must decide for himself, once and for all-is there any good within him? Or is Reggie, as we've always suspected, beyond redemption? For TEEN+ Readers.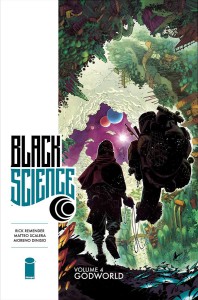 BLACK SCIENCE TP VOL 04 GODWORLD

IMAGE COMICS
(W) Rick Remender (A/CA) Matteo Scalera
Following the catastrophic final jump of the Pillar, the last Dimensionaut is stranded in the furthest reaches of space, adrift on the wreckage of his former self. Before he can reclaim his mantle as protector of the Eververse, he must first overcome the demons that lurk within his own soul.
Collects BLACK SCIENCE #17-21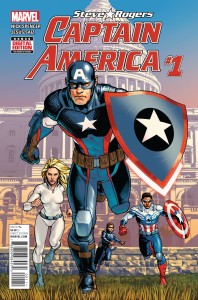 CAPTAIN AMERICA STEVE ROGERS #1
MARVEL COMICS
(W) Nick Spencer (A/CA) Jesus Saiz
He's back! The original Sentinel of Liberty returns, with a new shield, a new team, and a new mission! And he's not the only one who's back! Like the saying goes– cut off one LIMB, two more will take its place! HAIL HYDRA!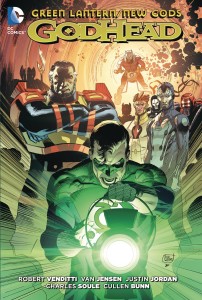 GREEN LANTERN NEW GODS GODHEAD TP

DC COMICS
(W) Robert Venditti & Various (A) Ethan Van & Various (CA) Lee Weeks
In these stories from GREEN LANTERN/NEW GODS: GODHEAD #1, GL #35-37, GL CORPS #35-37, GL NEW GUARDIANS #35-37, RED LANTERNS #35-37, SINESTRO #6-8 and GL ANNUAL #3, Highfather learns that ring-wielders stole secrets from beyond the Source Wall! Now, Highfather must breach the wall-but first, he needs his own set of rings!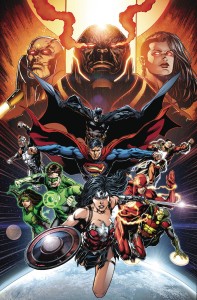 JUSTICE LEAGUE #50

DC COMICS
(W) Geoff Johns (A/CA) Jason Fabok
This is it!! The massive, 48-page conclusion to the critically-acclaimed "DARKSEID WAR" can hardly be contained between two covers! Don't miss the final fates of the world's greatest heroes and villains, along with world-changing revelations for Batman, Superman and Wonder Woman. It doesn't get bigger than this as DC's monthly super hero event comic sets the stage for the next year and beyond!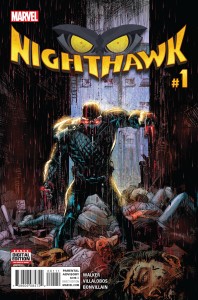 NIGHTHAWK #1
MARVEL COMICS
(W) David Walker (A) Ramon Villalobos (CA) Denys Cowan, Bill Sienkiewicz
Straight from the pages of SQUADRON SUPREME comes one of the most brutal super heroes of the Marvel Universe. Nighthawk is Chicago's dark protector, dispensing swift, decisive justice to those that truly deserve it. When the city's shadiest power brokers turn up murdered in gristly ways, the apparent work of an inventive serial killer, Nighthawk must ask himself, Does this predator deserve to be caught? Who is the killer? What is he after? What does he want from Nighthawk? To answer these questions, Nighthawk must first look in the mirror.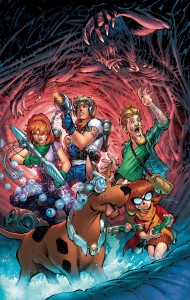 SCOOBY APOCALYPSE #1
DC COMICS
(W) Jim Lee & Various (A) Hank Porter (CA) Jim Lee
Those meddling kids-Fred, Daphne, Velma, Shaggy, and their dog, Scooby-Doo-get more ghost-debunking than they bargained for when faced with a fundamental change in their world. The apocalypse has happened. Old rules about logic no longer apply. The creatures of the night are among us, and the crew of the Magical Mystery Machine has to fight to survive-because in the apocalyptic badlands of the near-future, the horrors are real!
This new monthly series takes Scooby and the gang to a whole new level and features character designs by comics superstar Jim Lee!
HERE'S THE FULL LIST!
If you want a full visual list of everything click this link whydonthca (tho this might not update til Monday or something)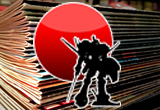 (the following list of comics reflects all the comics coming into both locations. If there's something on this list that's not in stock at your favorite BNW location do not hesitate to ask for us to order it for you!)
COMICS AND MAGAZINES
Accelerators Relativity #1 (OF 5)
Action Lab Dog Of Wonder #2
Adventures Of Supergirl #2
Afterlife With Archie #9
Aliens Defiance #2
Amazing Spider-Man #1.5
Another Castle #3 (OF 5)
Art Ops #8
Back To The Future #8
Batgirl #52
Batman 66 Meets The Man From Uncle #6 (OF 6)
Batman Superman #32 2nd Ptg
Batman Teenage Mutant Ninja Turtles #3 (OF 6) 3rd Ptg
Batman Teenage Mutant Ninja Turtles #4 (OF 6) 2nd Ptg
Bill & Ted Go To Hell #4
Bloodshot Reborn #13
Captain America Steve Rogers #1
Captain Marvel #5
Carnage #8
Cry Havoc #5
Cyborg #11
Daredevil #7
DC Comics Bombshells #13
DC Universe Rebirth #1
Deadpool #12
Deathstroke #18
Disney Darkwing Duck #2
Divinity II #2 (OF 4)
Doctor Who 10th Year Two #10
Doctor Who 12th Year Two #6
Doctor Who 9th #2
Doctor Strange #8
Drax #7
Dream Police #10
Dreaming Eagles #5
East Of West #26
Empty Zone #8
Extraordinary X-Men #10
Fear & Loathing In Las Vegas #1
Flash #52
Ghostbusters International #5
Goldie Vance #1 (OF 4) 2ND Ptg
Grayson #20
Guide Marvel Cinematic Universe Captain America Winter Soldier Ant-Man
Haunted Mansion #2 (OF 5) 2nd Ptg
Heartthrob #2
Hyperion #3
Imperium #16
Jem & The Holograms #15
Johnny Red #7 (OF 8)
Jonesy #4
Joyride #2 (OF 4)
Judge Dredd (ONGOING) #6
Justice League #50
Legacy Of Luther Strode #6 (OF 6)
Letter 44 #25
Lobster Johnson Metal Monsters Of Midtown #1 (OF 3)
Marvel Previews #11 June 2016 Extras
Marvel Universe Guardians Of Galaxy #8
Marvel Universe Ult Spider-Man Contest Champions #3
Mighty Thor #7
Mockingbird #3
Monstress #6
Moon Girl And Devil Dinosaur #7
Moon Knight #1 2nd Ptg
Ms Marvel #7
Nighthawk #1
Nowhere Men #8 2nd Ptg
Obi-Wan And Anakin #5 (OF 5)
Omega Men #12
Orphan Black Helsinki #5 (OF 5)
Over Garden Wall Ongoing #2
Patsy Walker Aka Hellcat #6
(PREVIEWS #333 June 2016)
(IMAGE Plus Extras #2)
Rachel Rising #42
Red Wolf #6
Rick & Morty #14
Scooby Apocalypse #1
Secret Six #14
Sex #28
Shaft Imitation Of Life #4 (OF 4)
Simpsons Illustrated #23
Sonic Universe #85
Spider-Man Deadpool #1 5th Ptg
Spider-Man Deadpool #2 4th Ptg
Spider-Man Deadpool #3 3rd Ptg
Spider-Man Deadpool #5
Star Wars #19
Starve #9
Steven Universe & Crystal Gems #3
Street Fighter X Gi Joe #4 (OF 6)
Suicide Squad Most Wanted Deadshot Katana #5 (OF 6)
Suiciders King Of Hella #3 (OF 6)
Superman #52 (FINAL Days)
Superman Lois And Clark #8
Tarot Witch Of The Black Rose #98
Teen Titans #20
Tokyo Ghost #7
Totally Awesome Hulk #6
Transformers #53
Transformers More Than Meets Eye #53
Ultracat #1
Unbeatable Squirrel Girl #8
Uncanny Inhumans #9
We Are Robin #12
Weirdworld #6
Welcome Back #8
X-Files (2016) #2
X-Men Worst X-Man Ever #4 (OF 5)
TRADE PAPERBACKS, GRAPHIC NOVELS, HARDCOVERS AND MANGA
Black Science Tp Vol 04 Godworld
Daredevil Vs Punisher Means And Ends Tp New Ptg
Drax Tp Vol 01 Galaxys Best Detective
Green Lantern New Gods Godhead Tp
Howling Commandos Of Shield Tp Monster Squad
Ninjak Tp Vol 03 Operation Deadside
Rook Tp
Star Wars Episode I Phantom Menace Hc
Starbrand And Nightmask #6
Strain Hc Vol 03 Night Eternal
Symmetry Tp Vol 01
Theyre Not Like Us Tp Vol 02
Wayward Tp Vol 03 Out From The Shadows
TOYS
Batman Arkham Knight Red Hood Af
ODDS AND ENDS
DC Comics Super Villains The Joker Bust