Free Comic Book Day starts @ 11am at both locations Saturday May 7th! We'll see you there! Anyway here's wonderwall…er I mean next week's comics list…
Oh and how about that Captain America: Civil War?! Holy smokes!
Do You Get Our EMail Newsletter Every Monday?

Sing up over HERE and get updates every Monday afternoon and help break up those early in the week doldrums!
If you read this before n
TOMORROW:
FREE COMIC BOOK DAY 2k16!

We've got a facebook even set up for updating you on FCBD news! Get in on that! HERE
(or you could click over to our post on the site HERE)
MORE NEW HOT TOYS!
The Hot Toys deliver train seems to be rolling in high gear recently!  Check out the newest additions to our cases!

MARVEL COMICS
(W) Ta-Nehisi Coates (A/CA) Brian Stelfreeze
• The darkest chapter of the Black Panther mythos continues as Wakanda crumbles from within.
•  Enter: The Midnight Angels! Two mysterious women leading the citizen revolt against the current regime of Wakanda, challenging not only T'Challa's politics but also his resolve. But will their rage provide more for the people than the royal family has thus far?
•  Written by MacArthur Genius and National Book Award winner TA-NEHISI COATES (Between the World and Me) and illustrated by living legend BRIAN STELFREEZE!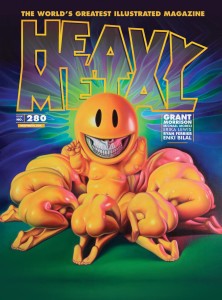 HEAVY METAL #280
HEAVY METAL MAGAZINE
(W/A) Various (CA) Brian Ewing
The curtain hits the cast on the debut of newly crowned Editor-in-Chief Grant Morrison's Heavy Metal debut! The legendary writer has plenty of surprises up his sleeve, with announcements to be rolled out in the weeks leading up to release of this landmark issue!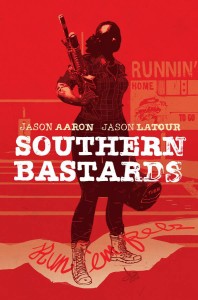 SOUTHERN BASTARDS #14

IMAGE COMICS
(W) Jason Aaron (A/CA) Jason Latour
The big game is over. But the troubles have only just begun. The return of Roberta Tubb.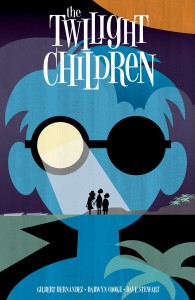 TWILIGHT CHILDREN TP

DC COMICS
(W) Gilbert Hernandez (A/CA) Darwyn Cooke
When a white orb washes up on the shore of a remote Latin American village, a group of children poke at the strange object to see what it is. The orb explodes, leaving the children completely blind. And when a beautiful young woman who may be an alien is found wandering the seafront, she's taken in by the townspeople, but soon becomes a person of interest to a pair of CIA agents, and the target of affection for a young scientist. Collects THE TWILIGHT CHILDREN #1-4!
HERE'S THE FULL LIST!
If you want a full visual list of everything click this link whydonthca (tho this might not update til Monday or something)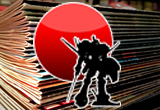 (the following list of comics reflects all the comics coming into both locations. If there's something on this list that's not in stock at your favorite BNW location do not hesitate to ask for us to order it for you!)
COMICS AND MAGAZINES
4001 A.D. X-O Manowar #1
A&A #3
Abe Sapien #33
Action Comics #51 2nd Ptg
Action Comics #52
Adventure Time #52
Adventures Of Supergirl #1
Agents Of Shield #5
All New All Different Avengers #9
All New X-Men #9
American Monster #3
Archie #8
Assassins Creed #8
Back To The Future Citizen Brown #1 (OF 5)
Batman #52
Batman Superman #31 2nd Ptg
Batman Teenage Mutant Ninja Turtles #6 (OF 6)
Big Trouble In Little China #24
Black Panther #1 2nd Ptg
Black Panther #2
Catwoman #52
Constantine The Hellblazer #12
Crossed Badlands #97
Crossed Plus 100 #15
Dark And Bloody #4 (OF 6)
Dark Tower Drawing Of Three Bitter Medicine #2
Darth Vader #20
DC Comics Bombshells #12
Deadpool #11
Discipline #1 2nd Ptg
Doctor Strange #6 2nd Ptg
Earth 2 Society #12
Faster Than Light #6
Fix #1 2nd Ptg
Fix #2
George Perez Sirens #5
Gotham Academy #18
Green Lantern Corps Edge Of Oblivion #5 (OF 6)
Grizzly Shark #2
Guardians Of Galaxy #8
Guardians Of Infinity #6
Gwenpool #2
Harley Quinn And Her Gang Of Harleys #2 (OF 6)
Harrow County #12
Heavy Metal #280
Hellblazer Tp Vol 13 Haunted
House Of Penance #2 (OF 6)
Illuminati #7
Island #7
Jupiters Circle Vol 2 #6 (OF 6)
Kaijumax Season 2 #1
Legends Of Tomorrow #3
Massive Ninth Wave #6
Mighty Morphin Power Rangers #3
My Little Pony Friendship Is Magic #42
New Romancer #6 (OF 6)
Ninjak #15
Pacific Rim Tales From The Drift #4
Pencil Head #4 (OF 5)
Penny Dreadful #1 (OF 5)
Prophet Earth War #4 (OF 6)
Red Hood Arsenal #12
Rocketeer At War #3 (OF 4)
Shutter #21
Silk #8
Sonic The Hedgehog #281
Southern Bastards #14
Spongebob Comics #56
Star Trek Ongoing #57
Starfire #12
Superman #51 2nd Ptg
Superman Wonder Woman #28 2nd Ptg
Swamp Thing #5 (OF 6)
Think Tank Creative Destruction #2
TMNT Ongoing #58
Train Called Love #8 (OF 10)
Ultimates #7
Uncanny Inhumans #8
Venom Space Knight #7
Vision #7
Web Warriors #7
TRADE PAPERBACKS, GRAPHIC NOVELS, HARDCOVERS AND MANGA
All New Wolverine Tp Vol 01 Four Sisters
Atomic Robo Tp Atomic Robo & The Ring Of Fire
Birthright Tp Vol 03
Boys Club Gn
Chew Tp Vol 11 Last Suppers
Daredevil Back In Black Tp Vol 01 Chinatown
Highbone Theater Hc
Pop Gun War Gn Vol 01 Gift
Spider-Gwen Tp Vol 01 Greater Power
Spider-Man Deadpool Tp Vol 00 Don`T Call It Team Up
Twilight Children Tp
Wallace Wood Presents Shattuck Hc
Web Warriors Of Spider-Verse Tp Vol 01 Electrovers
X-Men Tp Mutant Genesis 2.0