It's Memorial Day weekend and it's finally starting to feel like summer out there! Cool off with comics!
Do You Get Our EMail Newsletter Every Monday?

Sing up over HERE and get updates every Monday afternoon and help break up those early in the week doldrums!
DC REBIRTH BOOKS!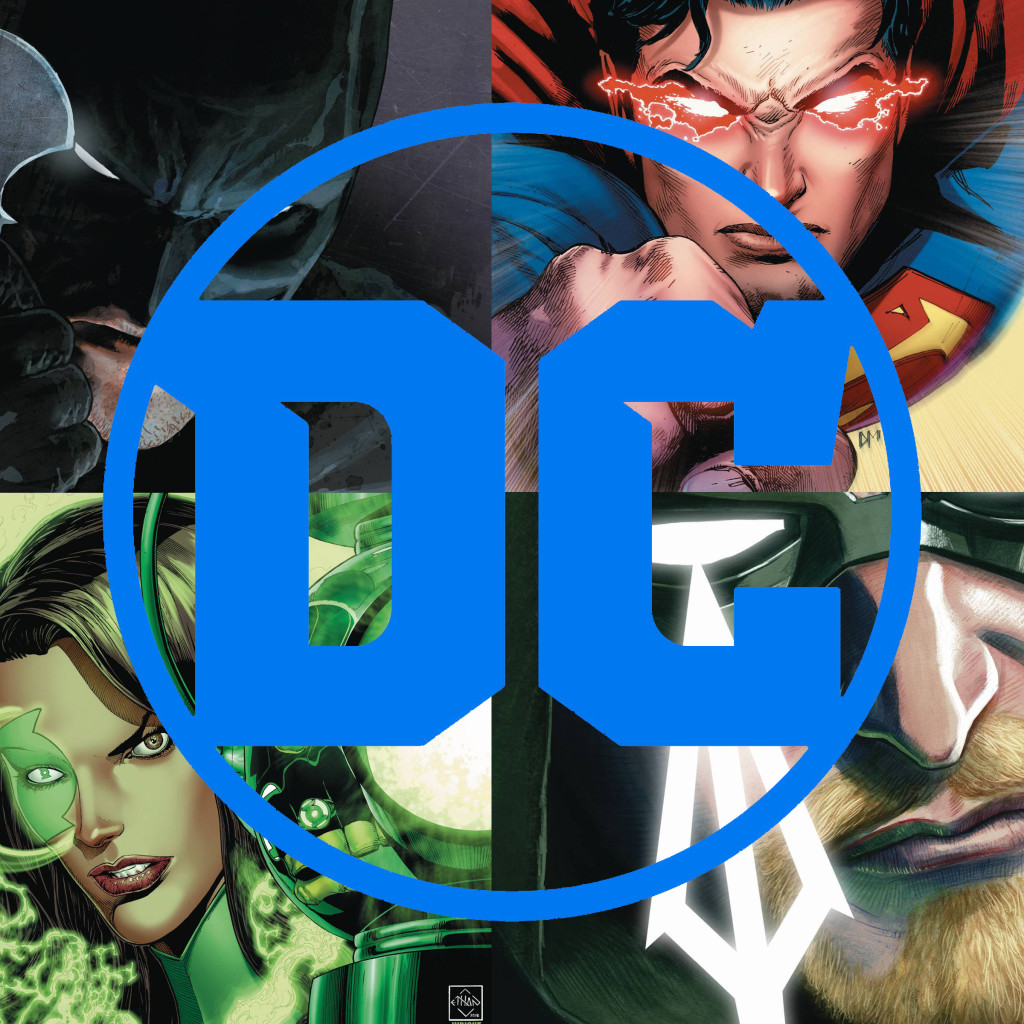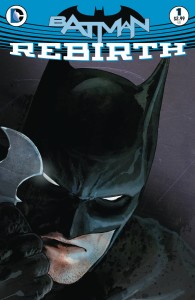 BATMAN REBIRTH #1
DC COMICS
(W) Tom King, Scott Snyder (A/CA) Mikel Janin
Longtime Batman and Eisner Award winning writer Scott Snyder co-writes with rising star writer Tom King!
EVIL 365: Gotham City faces the threat of the Calendar Man!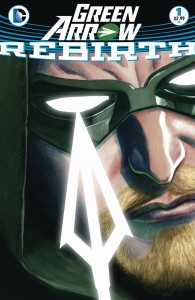 GREEN ARROW REBIRTH #1
DC COMICS
(W) Ben Percy (A) Otto Schmidt (CA) Juan Ferreyra
Together again for the first time, the Emerald Archer meets Black Canary. Questioning everything Green Arrow believes in, Dinah Lance throws the hero's world upside down, forcing him to question what he cares about more: his morals or his money?
BULLSEYE: "Readers are aching for the reunion of Green Arrow and Black Canary, and we're finally going to give it to them." says writer Benjamin Percy. "Also returning? Green Arrow's goatee."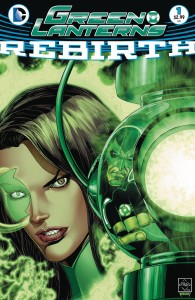 GREEN LANTERNS REBIRTH #1
DC COMICS
(W) Geoff Johns, Sam Humphries (A/CA) Ethan Van
Creative powerhouse Geoff Johns puts the ring on again as he, cowriter Sam Humphries and artist Ethan Van Sciver debut a new era of emerald greatness! Rookie Green Lanterns Jessica Cruz and Simon Baz tackle the universe's toughest beat: Earth.
HOT TICKET: Geoff and Ethan brought Hal Jordan to epic status with the original GREEN LANTERN: REBIRTH.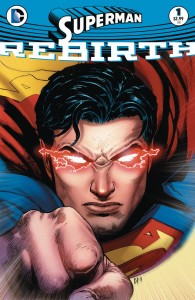 SUPERMAN REBIRTH #1
DC COMICS
(W) Peter J. Tomasi (A) Doug Mahnke, Jaime Mendoza (CA) Doug Mahnke
The world needs a Man of Steel, but can Superman protect the world while raising a super-son with his wife, Lois Lane?
IT BEGINS: Now it's Clark's turn to be Pa Kent and teach his son what it means to be super, but who is hunting Superman's son-and why?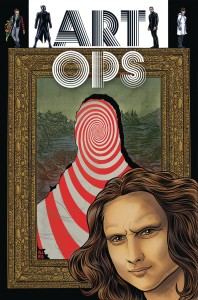 ART OPS TP VOL 01

DC COMICS
(W) Shaun Simon (A) Michael Allred & Various (CA) Michael Allred
When rogue figures from famous works of art come to life and escape their frames, it's up to Reggie Riot and the agents of Art Ops to track them down before they wreak havoc on the unsuspecting public. But Reggie has secrets of his own that may affect his ability to interact with living works of art-and he wants no part in the agency his mother ran before him. Don't miss this collection of the first six issues of the new series!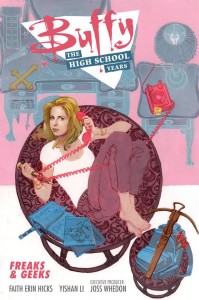 BUFFY HIGH SCHOOL YEARS FREAKS & GEEKS TP
DARK HORSE COMICS
(W) Faith Erin Hicks (A) Yishan Li (CA) Scott Fischer
Buffy the Vampire Slayer is back in classic action in a tale set during her first year at Sunnydale High School! Burdened with the stress of a new school, making new friends, and sleepless nights spent slaying the undead, Buffy becomes the target of a group of nerdy vampires hoping to climb the vampire social ladder.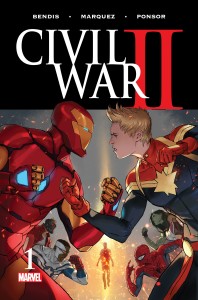 CIVIL WAR II #1 (OF 7)
MARVEL COMICS
(W) Brian Michael Bendis (A) David Marquez (CA) Marko Djurdjevic
IT'S HERE!
The explosive first chapter in the comic event EVERYONE will be talking about. And we come out swinging with a blistering double-sized first issue from the creative team behind last year's best-selling debut of INVINCIBLE IRON MAN and Miles Morales. A new Inhuman, with the ability to profile the future, emerges and the ramifications ripple into every corner of the Marvel Universe. Lines are drawn, bodies fall, and the Marvel Universe will be rocked to it's very core. The action starts here!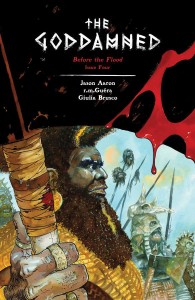 GODDAMNED #4

IMAGE COMICS
(W) Jason Aaron (A/CA) R. M. Guera
"Woe to them! For they have gone the way of Cain." Genesis 4:11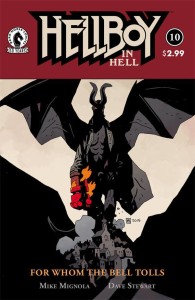 HELLBOY IN HELL #10
DARK HORSE COMICS
(W/A/CA) Mike Mignola
Hellboy transforms into what he was always meant to be.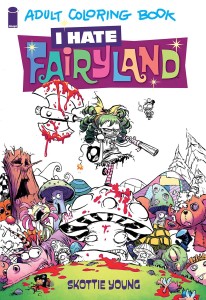 I HATE FAIRYLAND COLORING BOOK TP

IMAGE COMICS
(A/CA) Skottie Young
Grab your colored pencils and contribute your own creativity to the irreverent Adventure Time meets Alice in Wonderland-style epic featuring Gert-a six-year-old girl who has been stuck in the magical world of Fairyland for thirty years and will hack and slash her way through anything to get home.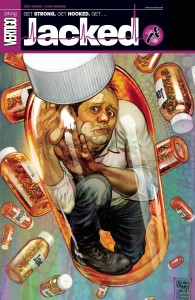 JACKED TP

DC COMICS
(W) Eric Kripke (A) John Higgins, Marc Olivent (CA) Glenn Fabry
In this collection of the 6-issue miniseries, Josh Jaffe, a neurotic family man in the midst of a midlife crisis, buys a "smart pill" to increase his focus and jolt him out of his slump. But to Josh's surprise, the pill gives him incredible strength and power-but is extremely addictive. This irreverent and brutally realistic story examines both the mighty highs and humiliating lows of being a real-life superhero.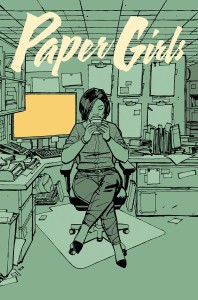 PAPER GIRLS #6
IMAGE COMICS
(W) Brian K. Vaughan (A/CA) Cliff Chang
NEW STORY ARC!
The smash-hit ongoing series returns with a bold new direction, as Erin, Mac, and Tiffany find themselves launched from 1988 to a distant and terrifying future.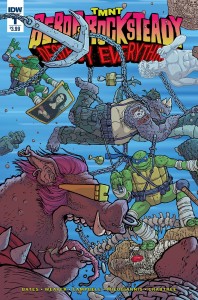 TMNT BEBOP & ROCKSTEADY DESTROY EVERYTHING #1
IDW PUBLISHING
(W) Ben Bates, Dustin Weaver (A) Ben Bates (CA) Nick Pitarra
After their defeat in TMNT #50, the dull-witted Bebop and Rocksteady, everyone's favorite warthog and rhino mutants, are feeling dejected and without purpose. However, when they stumble across a time-travel scepter, they realize that their craziest, most destructive adventure awaits! Will the universe survive?
NOW HERE'S THE FULL LIST!
If you want a full visual list of everything click this link whydonthca (tho this might not update til Monday or something)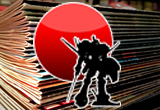 (the following list of comics reflects all the comics coming into both locations. If there's something on this list that's not in stock at your favorite BNW location do not hesitate to ask for us to order it for you!)
COMICS AND MAGAZINES
4001 Ad #2 (OF 4)
A-Force #6
All New All Different Avengers #10
All New Wolverine #9
Amazing Spider-Man #13
Angry Birds Comics (2016) #6
Army Of Darkness Furious Road #4 (OF 6)
Astonishing Ant-Man #7
Baltimore Empty Graves #3
Batman Beyond #13
Batman Rebirth #1
Bobs Burgers Ongoing #12
Casanova Acedia #5
Cinema Purgatorio #2
Civil War Ii #1 (OF 7)
Contest Of Champions #9
Control #1 (OF 6)
Dark Souls #2
Dc Comics Bombshells #14
Deadly Class #21
Deadpool #13
Death Force #1 (OF 6)
Discipline #4
Doctor Fate #13
Doctor Who 4th #3 (OF 5)
Elephantmen #71
Giant Days #15
Goddamned #4
Godzilla Oblivion #3 (OF 5)
Green Arrow Rebirth #1
Green Lanterns Rebirth #1
Hellboy In Hell #10
Independence Day #4 (OF 5)
Injustice Gods Among Us Year Five #11
Invincible Iron Man #10
Last Gang In Town #6 (OF 6)
Legend Of Wonder Woman #6 (OF 9)
Marvel Universe Avengers Assemble Civil War #4
Mercy Sparx #12
Moon Knight #3
Ms Marvel #7
Nowhere Men #10
Nailbiter #22
Old Man Logan #7
Paper Girls #6
Power Lines #3 (OF 6)
Power Rangers Pink #1
Predator Life And Death #4 (OF 4)
Providence #9 (OF 12)
Punisher #2
Regular Show #36
Saints #9 (OF 9)
Savage Dragon #214
Shadow Death Of Margo Lane #1 (OF 6)
Spider-Man 2099 #11
Spider-Woman #8
Spider-Women Omega #1
Strange Attractors #1
Stray Bullets Sunshine & Roses #15
Superman Rebirth #1
Superman The Coming Of The Supermen #5 (OF 6)
Survivors Club #9
Teen Titans Go #16
TMNT Bebop & Rocksteady Destroy Everything #1
Unfollow #8
Walking Dead #155
Woods #23
X-Men 92 #4
TRADE PAPERBACKS, GRAPHIC NOVELS, HARDCOVERS AND MANGA
Art Ops Tp Vol 01
Back To The Future Tp Untold Tales & Alt Timelines
Black Clover Gn Vol 01
Buffy High School Years Freaks & Geeks Tp
Dragon Ball 3in1 Tp Vol 13
GI Joe A Real American Hero Tp Vol 15
Goodnight Punpun Gn Vol 02
I Hate Fairyland Coloring Book Tp
Jacked Tp
Neon Genesis Evangelion 2in1 Tp Vol 05
Secret Wars Last Days Of Marvel Universe Hc
Shang-Chi Master Of Kung Fu Omnibus Hc Vol 01
Spider-Woman Tp Vol 01 Baby Talk
Tokyo Ghoul Gn Vol 07
Wonder Woman 77 Tp Vol 01
TOYS
Marvel 3-3/4in Legends Af Asst
SW E7 Black Series 6in Af Asst