It's supposedly April outside but it sure as heck feels like February! Warm up (can't believe I'm still writing that here) with next week's comics!
Do You Get Our EMail Newsletter Every Monday?

Sing up over HERE and get updates every Monday afternoon and help break up those early in the week doldrums!
DBZ Figures!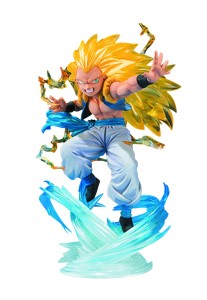 TAMASHII NATIONS
TAMASHII NATIONS
NEW MAGIC SET! Shadows Over Innistrad!!!
We've got all the New Magic you want/need at both of our locations!
Old City's $5 Table!
When you stop in Old City be sure to check out the crazy savings going on over at the Five Dollar Table!
Collections!
DC COMICS
(W) Matteo Casali, Brian Azzarello (A) Giuseppe Camuncoli & Various (CA) Jim Lee
 ISSUES!
ONI PRESS INC.
(W) Christopher Sebela (A/CA) Robert Wilson
A new series about bank heists and thieving hearts from writer Christopher Sebela (Welcome Back), artist Robert Wilson IV (Bitch Planet), and colorist Nick Filardi (Powers). Callie Boudreau hasn't been herself lately. After a lifetime sidelined by illness, she's rescued by a miracle cure in the form of heart transplant surgery, but the life she returns to doesn't fit her anymore. Besides the morally questionable job, the crappy boyfriend and the crippling hospital bills, Callie finds herself developing new tastes, unfamiliar urges and a mouth like a sailor. As she balances what she has to do with what she wants to do, a mystery man shows up to teach her that instead of waiting for her new life, she should go out and steal it.
IDW PUBLISHING
(W) Ryan Ferrier (A/CA) Valentin Ramon
The masterminds of D4VE reunite with HOT DAMN, and they're taking you straight to Hell. Hard living catches up to Teddy, and eternal damnation awaits-but it's nothing like the good book tells you. Hell is a therapy session you can never leave…
COMICS AND MAGAZINES
A&A #2
A-Force #4
Abe Sapien #32
Adventure Time #51
Agents Of Shield #4
Alabaster The Good The Bad & The Bird #5 (OF 5)
All New All Different Avengers #8
All New Inhumans #6
All New X-Men #8
Amazing Spider-Man #10
Amazing Spider-Man #8 Alex Ross 2nd Ptg
Amazing Spider-Man And Silk Spiderfly Effect #2
Another Castle #2
Autumnlands Tooth & Claw #10
Batman Superman #31
Batman Teenage Mutant Ninja Turtles #5 (OF 6)
Black Canary #10
Black Road #1
Captain America 75th Anniv Magazine #1
Catwoman #51
Citizen Jack #5
Constantine The Hellblazer #11
Dark And Bloody #3 (OF 6)
Dark Knight III Master Race #2 (OF 8) 2nd Ptg
Dark Knight III Master Race #3 (OF 8) 2nd Ptg
Darth Vader #19
Dc Comics Bombshells #11
Deadly Class #20
Drifter #10
Earth 2 Society #11
Empty Zone #7
Fables The Wolf Among Us #16
Goldie Vance #1 (OF 4)
Gotham Academy #17
Green Lantern Corps Edge Of Oblivion #4 (OF 6)
Guardians Of Galaxy #7
Gwenpool #1
Harley Quinn And Her Gang Of Harleys #1 (OF 6)
Harrow County #11
Heartthrob #1
Hercules #6
Hot Damn #1 (OF 5)
House Of Penance #1 (OF 6)
Illuminati #6
Jupiters Circle Vol 2 #5 (OF 6)
Legend Of Wonder Woman #4 (OF 9)
Letter 44 #24
Limbo #6 (OF 6)
Massive Ninth Wave #5
Mockingbird #2
Monstress #5
Moon Knight #1
My Little Pony Friendship Is Magic #41
New Romancer #5 (OF 6)
October Faction #15
Pathfinder Hollow Mountain #5 (OF 6)
Pretty Deadly #9
Red Hood Arsenal #11
Red Wolf #5
Rocket Raccoon And Groot #4
Shutter #20
Silver Surfer #3
Slash & Burn #6
Sonic The Hedgehog #280
Spawn #262
Spider-Gwen #7
Spider-Man #2 2nd Ptg
Spider-Man Deadpool #3 2nd Ptg
Spidey #4
Spongebob Comics #55
Star Wars Special C-3po #1
Starfire #11
Starve #8
TMNT Amazing Adventures #9
Train Called Love #7 (OF 10)
Uncanny X-Men #4 2nd Ptg
Web Warriors #6
Weirdworld #5
Wonder Woman 77 Special #3
Wrath Of The Eternal Warrior #6
X-Men 92 #2
Xena Warrior Princess #1
TRADE PAPERBACKS, GRAPHIC NOVELS, HARDCOVERS AND MANGA
Batman Europa Hc
Guardians Of Galaxy Prem Hc Vol 01 Emperor Quill
Harrow County Tp Vol 02 Twice Told
Hellboy In Mexico Tp
Lone Wolf & Cub Omnibus Tp Vol 12
Manhattan Projects Tp Vol 06
Mary Wept Over The Feet Of Jesus Hc
NGE Campus Apocalypse Omnibus Tp
Puke Force Hc
TMNT New Animated Adv Omnibus Tp Vol 01
Rat Queens Tp Vol 03 Demons
Robin War Hc
Superman The Men Of Tomorrow Tp
Thanos Infinity Finale Ogn Hc
Uncanny Avengers Unity Tp Vol 01 Lost Future
TOYS
DBZ Super Saiyan Trunks S.H.Figuarts Af
Marvel 3-3/4in Legends Af Asst
FOR SCROLLING ALL THE WAY TO THE BOTTOM HERE'S THE ROGUE ONE TRAILER