After a few smaller weeks comics seem to be back on track this week! Here's what we'll have for you for the first new comics day of April 2016!
Do You Get Our EMail Newsletter Every Monday?

Sing up over HERE and get updates every Monday afternoon and help break up those early in the week doldrums!
WE GOT SOME NEW SHIRTS!
NEW BRAVE NEW WORLDS PINT GLASS!
Stop drinking your drinks out of regular dumb glasses and drink your favorite beverage (adult or otherwise) out of our awesome new Pint Glass!  Available at both locations now!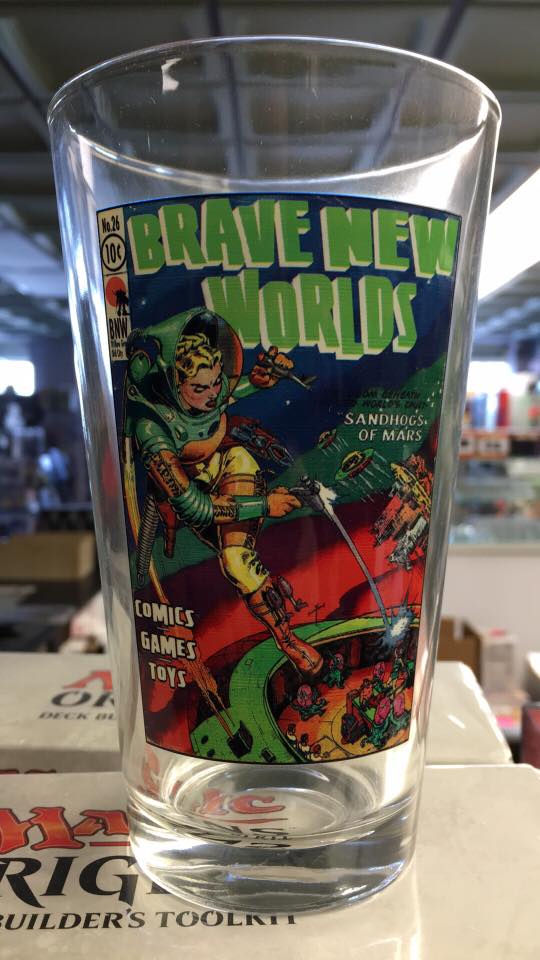 NEW BUTTONS!
A photo posted by Brave New Worlds Old City (@bnwcomicsoc) on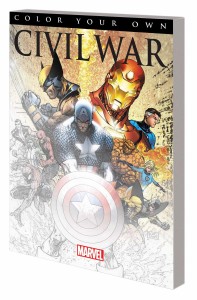 COLOR YOUR OWN CIVIL WAR TP
MARVEL COMICS
(W/A) Various (CA) TBD
Whose side are you on? Colored pencils, crayons or felt-tip pens? Reach a decision across page after page of all-out costumed warfare featuring Steve McNiven's exquisitely rendered artwork just waiting for you to add the color! Captain America and Iron Man are the feuding Avengers leading the two sides of heroes that battle it out over the rights and wrongs of superhuman registration. This war is far from civil as friendships and teams are torn apart, and one fact is certain: The issues are anything but black-and-white. Luckily, that's where you come in! From Shellhead's gleaming red and gold to the stars and stripes of the Sentinel of Liberty, these monochromatic Marvels are crying out to be brought to life in an eye-popping kaleidoscope of conflict. The battle lines have been drawn – now, can you stay inside them?
BLACK PANTHER IS HERE!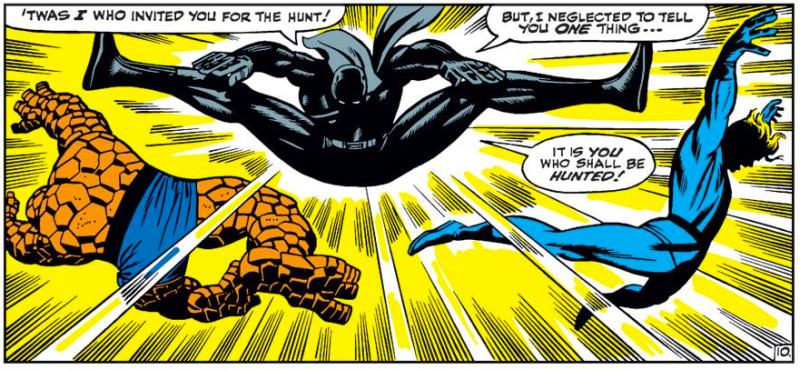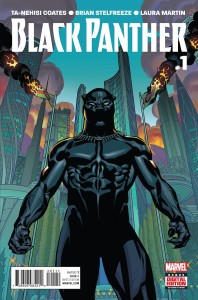 BLACK PANTHER #1
MARVEL COMICS
(W) Ta-Nehisi Coates (A/CA) Brian Stelfreeze
A new era for the Black Panther starts here!
Written by MacArthur Genius and National Book Award winner TA-NEHISI COATES (Between the World and Me) and illustrated by living legend BRIAN STELFREEZE, "A Nation Under Our Feet" is a story about dramatic upheaval in Wakanda and the Black Panther's struggle to do right by his people as their ruler. The indomitable will of Wakanda — the famed African nation known for its vast wealth, advanced technology and warrior traditions — has long been reflected in the will of its monarchs, the Black Panthers. But now the current Black Panther, T'Challa, finds that will tested by a superhuman terrorist group called The People that has sparked a violent uprising among the citizens of Wakanda. T'Challa knows the country must change to survive — the question is, will the Black Panther survive the change?
Other Number Ones Out This Week!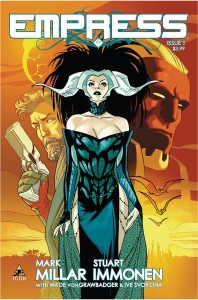 EMPRESS #1 (OF 7)
MARVEL COMICS
(W) Mark Millar (A/CA) Stuart Immonen
Imagine you're married to the worst bad guy from your favorite sci-fi movie. An alien dictator feared throughout the universe, who will kill you if you leave — but you need to escape for the sake of your three children. All you have are your wits, your bodyguard, and three guns. Welcome to EMPRESS, your new favorite comic.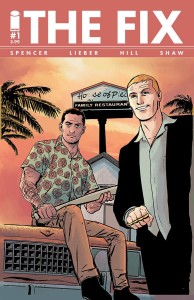 FIX #1
IMAGE COMICS
(W) Nick Spencer (A/CA) Steve Lieber
A story of the crooked cops, scheming mobsters, and corrupt politicians that run things-and the sex toy that can bring them all down. Oh, and the hero is a drug-sniffing beagle named Pretzels. Bad people do bad things to each other in this frenetic, outrageous, sometimes off-putting new caper! If you liked classic crime comics like CRIMINAL and 100 Bullets we apologize in advance for letting you down!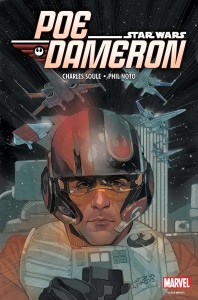 STAR WARS POE DAMERON #1
MARVEL COMICS
(W) Charles Soule, Chris Eliopoulos (A/CA) Phil Noto
AN ALL-NEW ONGOING SERIES SPINNING OUT OF STAR WARS: THE FORCE AWAKENS!
Poe Dameron, former Republic flyer turned Resistance fighter, is the best pilot in the galaxy. Hand-picked for the resistance by General Leia Organa to lead a squadron on a top secret and vital mission…Poe sets off investigating sites of historical importance to the Force. Revealing backstory leading directly into the holidays' greatest adventure, follow Poe and his X-Wing squadron on covert missions against the First Order brought to you by writer Charles Soule (Star Wars: Lando, Daredevil) and artist Phil Noto (Star Wars: Chewbacca, Black Widow)!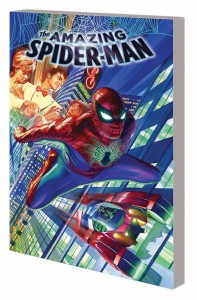 AMAZING SPIDER-MAN TP VOL 01 WORLDWIDE
MARVEL COMICS
(W/A) Various (CA) TBD
The world's greatest super hero goes global! Parker Industries is more successful than ever, with new offices in Shanghai, London and San Francisco. Peter Parker is racking up the frequent-flyer miles – with his "bodyguard" Spider-Man in tow! But success breeds enemies, like the astrological Zodiac who have widened their scope to threaten the entire Earth. Pete isn't neglecting New York – but his new HQ is in the former Baxter Building, and the Human Torch is going to have something to say about that! And while Spider-Man has expanded his reach, so have his foes. Someone in Africa is masquerading as a member of the Goblin family, and it's up to everyone's favorite wall-crawler to investigate. Join Dan Slott and Giuseppe Camuncoli as they take Spider-Man to the next level! Collecting AMAZING SPIDER-MAN (2015) #1-5.
Rated T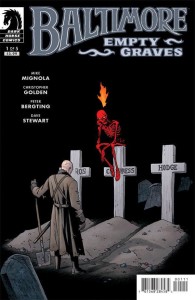 BALTIMORE EMPTY GRAVES #1
DARK HORSE COMICS
(W) Mike Mignola, Christopher Golden (A) Peter Bergting (CA) Ben Stenbeck
With no bodies to bury, Baltimore lays to rest the memories of good friends, while the strange worshipers of the Red King make use of the corpses of his fallen allies.
BATGIRL #50

DC COMICS
(W) Cameron Stewart, Brendan Fletcher (A/CA) Babs Tarr
It's the explosive conclusion of the epic that changed Barbara Gordon forever! The enemy lurking at the edges of Batgirl's life has been revealed, as have the gang of heroes assembled to help her! From this point on, Batgirl doesn't walk alone! It's an extra-sized celebration of the greatest hero Burnside has ever known, from Cameron Stewart, Brenden Fletcher and Babs Tarr!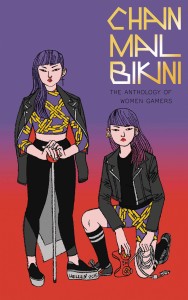 CHAINMAIL BIKINI ANTHOLOGY OF WOMEN GAMERS

ALTERNATIVE COMICS
(W) Hazel Reed Newlevant, M. K. Reed (A) Jane Mai & Various (CA) Hellen Jo
An anthology of comics by and about female gamers. Forty artists contributed comics about the games they're passionate about, from video games to table-top role-playing to collectible card games. Explore the real-life impact of entering a fantasy world, how games can connect us with each other and teach us about ourselves.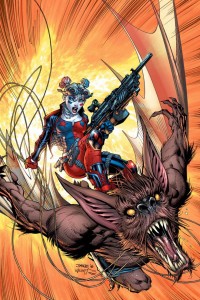 HARLEY QUINN & SUICIDE SQUAD APRIL FOOLS SPEC #1
DC COMICS
(W) Rob Williams (A/CA) Jim Lee, Scott Williams
Dr. Harleen Frances Quinzel, M.D., welcomes you to Evil Anonymous, the support group for super villains in need; where no problem is too insane or homicidal, and where discretion is assured as only a clown princess of crime can-which is to say, not at all. But when Harley Quinn starts using her patients' own evil schemes against them, it turns out that a much bigger, far more dangerous, and truly life-altering joke is being played on her.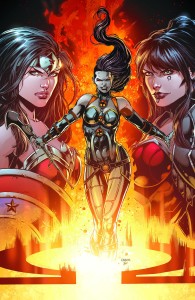 JUSTICE LEAGUE DARKSEID WAR SPECIAL #1
DC COMICS
(W) Geoff Johns (A) Oscar Jimenez & Various (CA) Jason Fabok
The massive "Darkseid War" epic continues to set the stages for the future of the DC Universe as we reveal the secrets behind its newest major player: Darkseid's daughter, Grail! And if the Justice League is not careful, the spoils of war will all end up with her! See the truth behind Grail's role in this war and the future of the DC Universe as she tears her way across it. Don't miss this extra-sized special offered at the regular price of $3.99!
Plus, world-renowned visualist Kim Jung Gi puts his stamp on the DC Universe with a wall-to-wall-to-wall action triptych featuring the Big Three!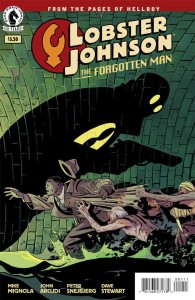 LOBSTER JOHNSON FORGOTTEN MAN ONE SHOT
DARK HORSE COMICS
(W) Mike Mignola, John Arcudi (A) Peter Snejbjerg (CA) Tonci Zonjic
After a transient goes missing, Lobster Johnson is called in to investigate a priest who practices more than just religion. What he's got cooking in his stew pot is nothing compared to what he has hiding in the sewers below . . .
HERE'S THE FULL LIST!
If you want a full visual list of everything click this link whydonthca (tho this might not update til Monday or something)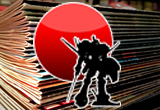 (the following list of comics reflects all the comics coming into both locations. If there's something on this list that's not in stock at your favorite BNW location do not hesitate to ask for us to order it for you!)
COMICS AND MAGAZINES
All New All Different Avengers #5 2nd Pt
All New All Different Avengers #6 2nd Pt
Alter Ego #139
Angel And Faith Season 10 #25
Angry Birds Comics (2016) #4
Archie #7
Army Of Darkness Furious Road #2 (OF 6)
Assassins Creed #7
Back Issue #88
Baltimore Empty Graves #1
Batgirl #50
Batman Beyond #11
Bee And Puppycat #10
Black Panther #1
Black Widow #2
Blacklist #8
Bobs Burgers Ongoing #10
Bruce Lee Dragon Rises #1
Bunker #16
Contest Of Champions #7
Dark Corridor #7
Deadpool #9
Detective Comics #51
Discipline #2
Doctor Who 10th Year Two #8
Doctor Who 12th Year Two #4
Dreaming Eagles #4
Empress #1 (OF 7)
Escape From New York #16
Exodus Life After #5
Famous Monsters Of Filmland #285
Fix #1
GFT Grimm Fairy Tales #121
GFT Inferno Resurrection #2 (OF 5)
GFT Steampunk #2 (OF 2)
GI Joe A Real American Hero #227
Giant Days #13
Gold Key Alliance #1 (OF 5)
Grant Morrisons 18 Days #10
Green Arrow #51
Green Lantern #51
Grizzly Shark #1
Harley Quinn & Suicide Squad April Fools Spec #1
Haunted Love #3
Infinity Entity #4 (OF 4)
Injustice Gods Among Us Year Five #7
Invincible Iron Man #8
Jack Kirby Collector #67
Johnny Red #6 (OF 8)
Justice League Darkseid War Special #1
Last Sons Of America #4
Lobster Johnson Forgotten Man One Shot
Lone Wolf 2100 #4 (OF 4)
Looney Tunes #230
Marvel Universe Avengers Assemble Civil War #2
Mickey Mouse #11
Midnighter #11
Mighty Morphin Power Rangers #0 (3RD Ptg)
Mighty Morphin Power Rangers #2
Narcopolis Continuum #4 (OF 4)
New Avengers #9
New Suicide Squad #19
Ninjak #14
Old Man Logan #4
Predator Life And Death #2 (OF 4)
Prophet Earth War #3 (OF 6)
Providence #8 (OF 12)
Rachel Rising #41
Regular Show #34
Saints #7
Scarlet Witch #5
Sheriff Of Babylon #5 (OF 12)
Spider-Man #3
Spider-Man 2099 #9
Spider-Women Alpha #1
Star Wars Poe Dameron #1
Superman #51
Superman The Coming Of The Supermen #3 (OF 6)
Survivors Club #7
Swamp Thing #4 (OF 6)
Think Tank Creative Destruction #1
Uncanny Avengers #8
Uncanny X-Men #6
Unfollow #6
Vampirella Vol 3 #2
Vision #6
Walking Dead #153
Wicked & Divine #18
Woods #21
X-Files Season 11 #8
TRADE PAPERBACKS, GRAPHIC NOVELS, HARDCOVERS AND MANGA
5000 Km Per Second Hc
Amadeus Cho Genius At Work Tp
Amazing Spider-Man Tp Vol 01 Worldwide
Batman Adventures Tp Vol 04
Chainmail Bikini Anthology Of Women Gamers
Color Your Own Civil War Tp
Giant Days Tp Vol 02
Gotham By Midnight Tp Vol 02 Rest In Peace
Hilda & Midnight Giant Tp
Invincible Iron Man Prem Hc Vol 01 Reboot
Jim Hensons Dark Crystal Tp Vol 02 Creation Myths
Nailbiter Tp Vol 04 Blood Lust
Nameless City Gn Vol 01 (OF 3)
Steven Universe Original Gn Vol 01 Too Cool For School
Suicide Squad Tp Vol 03 Rogues
Superman Emperor Joker Tp
Superman Hc Vol 01 Before Truth
Wicked & Divine Hc Vol 01 Year One
Wonder Woman Earth One Hc Vol 01
ODDS AND ENDS
DC Superhero Best Of Fig Coll Mag #8 Green Arrow
Marvel Prem Coll Thor Statue